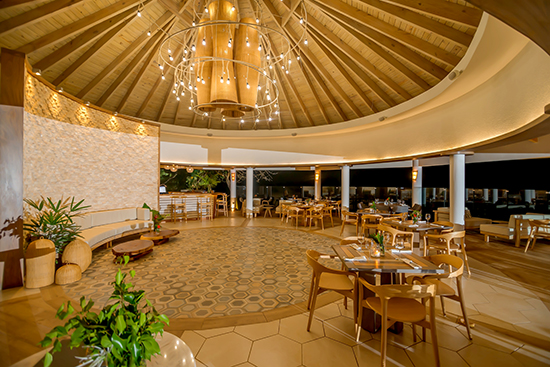 The Beach Club at Sea Horse Ranch has recently reopened, with a brand new look designed by architect Eric Urbahn and interior designer Raysa Rodríguez, along with an exciting new menu. The oceanfront restaurant offers spectacular panoramic views, serves lunch and dinner, with desserts and delicious cocktails, and frequently offers live music and special events.
The Menu
The restaurant's operators Anahid and Vatche Avakian have created a diverse menu inspired by their Ethiopian and Armenian backgrounds. The menu has multiple influences from around the world, especially Middle Eastern and Mediterranean foods, and includes Caribbean and Asian flavors, and eclectic twists on classic dishes. The Beach Club offers a nice selection of fresh Salads, artisanal Pastas, grilled Seafood, crispy Pizza and Beach Club classics.
The menu also includes many Vegetarian and Gluten Free options, as well as a Kids section. The Beach Club introduces colorful & delicious new Cocktails and Mocktails. The wine list also includes new international selections as well.
The Ambience
Enjoy the view and spectacular sunset from the new wooden deck, sitting under the shade of the almond trees or the stars for a spectacular al fresco dining experience. The Beach Club provides friendly and warm service, which adds to the pleasant, relaxed atmosphere where children are always welcome.
Special Delivery
Delivery is available within the resort, directly to all villas if you feel like dining at home. The restaurant is also open to the public.
Events
The Beach Club regularly hosts live music events with local and international artists. Additionally, The Beach Club hosts specialty dining experiences like: Indian or Ethiopian Night, afternoon Tea Parties, and more. The Beach Club hosts traditional festivities such as Thanksgiving, Christmas and the ever-popular New Year's Eve which has been declared the 'best party in town'. The Beach Club is the social center of Sea Horse Ranch, and is a wonderful place to feel at home for the holidays.
Contact The Beach Club for catering needs and special events such as weddings, birthdays, holiday parties, etc.
Hours – Open from 11am to 10pm (Currently Closed Mondays)
Lunch, Dinner & Cocktails
Tel: +1(809)-571-4995
Email: thebeachclub@claro.net.do
Find The Beach Club on Facebook and Instagram @thebeachclubshr
---
21st Dominican Republic Jazz Festival Kicks off in Santo Domingo Oct. 29, 2017, North Coast Dates Nov. 1-5, 2017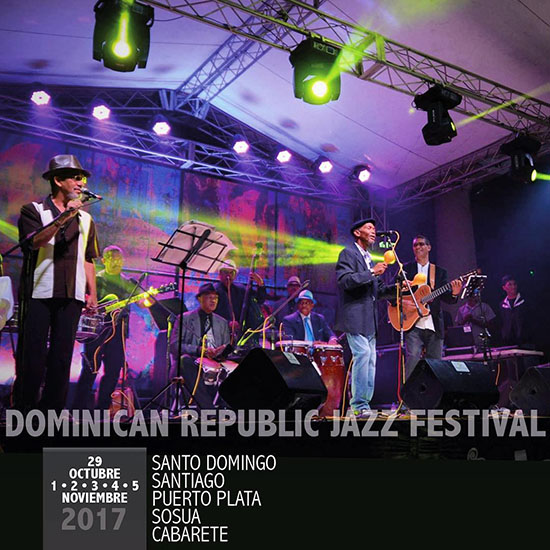 The 21st Dominican Republic Jazz Festival, presented by FEDUJAZZ and the Ministry of Tourism, will host six nights of free concerts recognizing music, culture and the arts beginning in Santo Domingo on October 29, and from November 1 – 5, 2017 in Santiago, Sosúa, Puerto Plata and Cabarete.
Celebrating a rich history spanning over twenty years, the Dominican Republic Jazz Festival has enjoyed participation by internationally acclaimed artists such as the prestigious GRAMMY Award winners: Esperanza Spalding, Joe Lovano, Danilo Perez, David Sánchez, Ray Barretto, Néstor Torres, Chucho Valdés, Arturo Sandoval, John Patitucci, Chuck Mangione, and Grammy Award nominee Pedro Pablo "Pedrito" Martínez.
"The 2017 Dominican Republic Jazz Festival honors the contemporary global dimension of jazz and every night will be dedicated to different countries and their specific point of view on this music," states Marco Pignataro, Artistic Advisor to the Dominican Republic Jazz Festival, and Managing Director of the Berklee Global Jazz Institute.
All Dominican Republic Jazz Festival shows are free and open to the public, with VIP tickets and priority seating available for purchase. Proceeds of VIP ticket sales benefit FEDUJAZZ, the music education foundation of the Dominican Republic Jazz Festival. Contact FEDUJAZZ for more details.
FEDUJAZZ provides free music education for the youth of the Dominican Republic. Currently, there are one hundred students attending free music classes at the foundation's center in Cabarete. Hundreds of schoolchildren from the North Coast of the Dominican Republic also attend educational music workshops with the renowned musicians performing at the jazz festival each year.
To learn more about the Dominican Republic Jazz Festival and see the line-up and artists, visit the website at https://drjazzfestival.com.
---
Featured Property – Villa Essenzia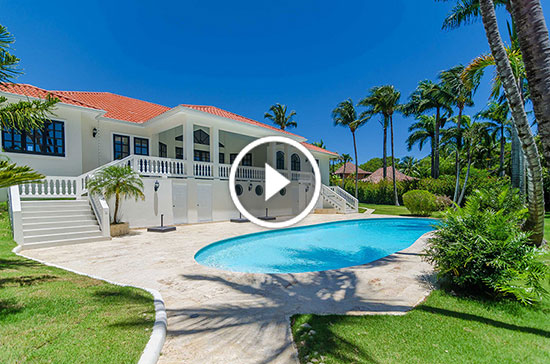 This newly remodeled vacation property was completely upgraded in 2017. Be among the first guests to stay in this spacious luxury five bedroom villa, which also includes an office and a separate one-bedroom guest bungalow.
The fully remodeled villa boasts an open style kitchen, along with great room/living area that features soaring 30-foot ceilings. Natural stone counter tops, high-quality fixtures, and brand new appliances grace the renovated kitchen.
Each expansive bedroom of this luxury property ensures privacy and comfort with en-suite bathrooms and walk-in cedar closets. The back garden is a meticulously landscaped oasis with lush, tropical plantings, mature trees, and a large swimming pool surrounded by glorious natural coralina tile.
The large covered veranda is ideal for entertaining special guests or relaxing with your family, enjoying the poolside view. This vacation property is ideal for both holidays and full-time living. The three car garage is perfectly suited for kite and surf boards, bicycles and other recreational items.
This villa is sold unfurnished. Contact us for a viewing of this Caribbean real estate property today.