Welcome to the regular newsletter - we will use it to keep you up to date about everything that's happening. You can always sign up here:
Newsletter subscription
, where you will also find the archive of old editions. 
Kuro Obi Class for the crazy ones
The dojo grows, so we also want to grow the instructor and advanced groups. This is our new concept for the crazy ones among you: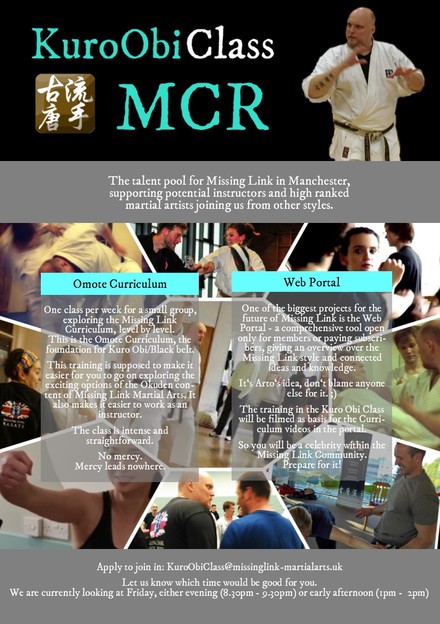 New schedule from February
Three months now since our move to Studio 25 - and based on the experiences of these months we have refurbished our weekly schedule. 
We will have kids classes, although we don't know the exact start date yet. Our instructor team is getting ready, we think it might start from end of February. 

There will be weekend classes. A lot of people ask for training on the weekends. With Heero teaching seminars abroad quite often on the weekend, this will be a bit of a challenge, but we are optimistic that it will work with a growing instructor team. 
From end of February we will also offer dedicated Women's Self Defence classes. These are also available as corporate trainings or for charities, schools, academies. We are already seeing the first bookings. More about this in a later newsletter.
You can still book onto the MagnaPass experience - don't forget the code KICKSTART gives you 33 % discount - and you can also send friends and family. It will be a fun time.