THE GAME IS AFOOT…
…HBO'S BIGGEST EVER DIGITAL RELEASE CAMPAIGN
BLINKBOX ON THE THRONE TOO…
…AND WUAKI BUSY WITH GOT
ALSO WINS UNWANTED PIRACY AWARD
AMAZON PRIME INSTANT VIDEO GETS MAD…
WELCOME TO NASHVILLE COUNTRY
NETFLIX GOES TO CHELSEA
MEDIUMRARE MAKES A KILLING
MOUSE ROARS AGAIN FOR FREMANTLE
ALTITUDE WELCOMES NEW ROUTES FOR NEW YORK
STUDIOCANAL'S SKIN TRADE
GO WEST…
SODA SIGNS DIFRET
BRIGHTWELL EXITS EONE
QUOTE OF THE WEEK
AT THE MOVIES
TWEET OF THE WEEK
TRAILERS OF THE WEEK
---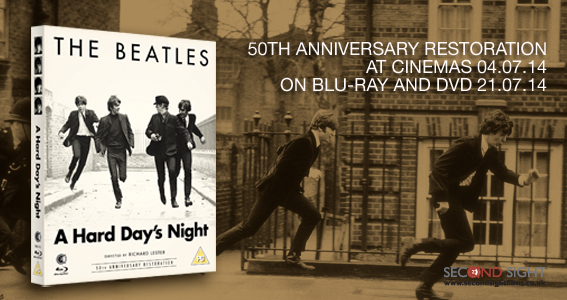 ---
If you can't read this newsletter or see the ads, please click
here
It Was A Good Week For… HBO. Again…
It Was A Bad Week For… Anyone who's illegally downloaded Dallas Buyer Club in the US. Its producers are after them again, demanding payments for lost revenue…
It's been a big week for HBO - again. For after last week's impressive start for True Detective on its physical bow (as noted here last week it shifted some 16,000 units at a higher RRP and has, incidentally, enjoyed a strong second week showing), Tuesday saw the bow of the fourth season of its current flagship series Game Of Thrones across assorted video on demand and digital operations, including Amazon Instant Video, Google Play, xBox, blinkbox and Wuaki.TV among others. Commenting on its bow, Colin Smith, Director of International Digital Distribution for HBO said: "We are thrilled to offer Game of Thrones Season 4 via a wide range of digital platforms for those in the UK who haven't had the opportunity to see it."
HBO has pulled together its biggest ever marketing campaign for a digital release, as outlined by marketing director Ian Fullerton. He said: "HBO puts into place its biggest EST marketing campaign yet for Game Of Thrones Season 4. We had an on-the-hour radio advertising campaign, vod ads running across 4OD, Virgin and Youtube plus a broad mix of digital formats running over the first week. Alongside this we had a PR campaign that focused on using Game Of Thrones to drive increased EST review space in national media, we sent make-up artists round various media houses to give journalists a 'Khaleesi makeover', we created personalized sigils for key media columnists plus we did a Whitewalker media tour that saw our Whitewalker get picture coverage in The Times, Evening Standard and The Mirror plus hundreds of tweets. Sales figures haven't come in yet but we're expecting Season 4 to be our biggest Digital release yet."
---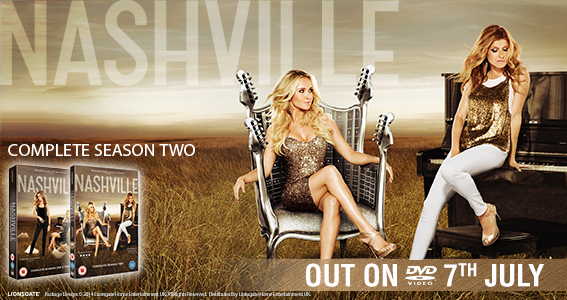 ---
The separate retailers were also working hard at pushing Game Of Thrones. Chief among these was blinkbox, with its biggest ever single marketing campaign planned for the release, as well as its biggest cross-promotional activity with parent Tesco. In the case of the former, this means TV advertising, with supporting digital, social, video and email activity. And in the case of Tesco it means Clubcard points galore - 1000 bonus points for purchasing S4 and a free 10" pizza, as well as 250 points for each of the first three series. blinkbox md Adrian Letts said: "This campaign represents a watershed moment for blinkbox Movies and TV. It's our most generous giveaway ever and proves that we are committed to offering the very latest and best TV without subscription and rewarding customers for choosing us with exclusive offers. The message is clear – we'll treat customers like royalty for their loyalty."
Over at the burgeoning Wuaki.tv service, there was plenty more too. Commenting on its plans for the release, Wuaki's Simon Homent said: "We have been looking forward to this day for a very long time. The release of the Game Of Thrones Season 4 comes at the end of a long series of events that we have worked very hard on with the excellent team at HBO, including the bus campaign, massive advertising on Smart TV and digital platforms, and the Chromecast bundle offer. We have decided to extend the offer to buy a Chromecast for £10 with season 4 of Game Of Thrones so that we really maximise the excitement about the new release."
Game Of Thrones is not just proving to be a winner for physical and digital services too. The final episode of the fourth outing, The Children, drew more than 7 million viewers on HBO in the US and performed equally well for Sky Atlantic on these shores. But it also had the more notorious distinction of breaking piracy records, another landmark for Game Of Thrones, which had already broken all sorts of illegal downloading records over the past year or two. At one point more than 250,000 illegal downloaders were sharing one Torrent file - a "swarm" record. What's more, within 12 hours, site illegal downloading news website TorrentFreak reported it had been downloading 1.5 million times, a figure that it estimated will swell to 7.5 million in the coming days and weeks. It will, the site said, almost become the most pirated episode of 2014.
---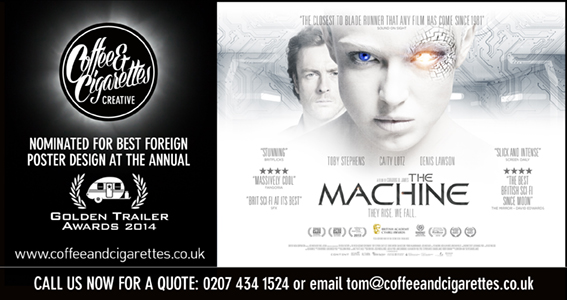 ---
Back in the real world of legal online offerings and Amazon Prime Instant Video has unveiled a major deal with Lionsgate in the UK which will see the likes of Mad Men arriving on its service. As well as the exploits of Don Draper and co, Weeds, Anger Management and one of our favourites Nashville all appearing on the svod service for streaming. Commenting on the deal, Lionsgate UK coo Guy Avshalom said: "We are delighted to announce our first svod deal with Amazon, a deal which will make a vast catalogue of award-winning television available to UK viewers through Prime Instant Video. This is a move which will allow TV fans in the UK the opportunity to discover and re-live some of the greatest television drama and comedy from recent years." Amazon Instant Video film and TV strategy director Chris Bird added: "We are very excited that viewers can now watch such incredible shows including Mad Men and Anger Management through Prime Instant Video, and look forward to developing a successful relationship with Lionsgate UK in the years to come."
So we'll stick with Nashville and the second season of the programme is due on July 7 on and we're as excited as anyone about the imminent arrival of the series set in the home of country and western music. Commenting on its release, Lionsgate's Dan Gilson said: "We're thrilled to be releasing Nashville on DVD on July 7 and the campaign is really hotting up – we've got an extensive PR push in place with cast interviews and features across a broad range of publications, and it's supported by a strong social media campaign and press advertising. Pre-orders are looking really strong too and we've got some great activity running with Universal Music who look after the soundtrack, so we're feeling very happy with the setup."
Over at Netflix, meanwhile, news is emerging of more exclusive shows being added to its roster. In an interesting move, the company is looking to Chelsea Handler, comic and former E! show host, as part of a new deal with the service. It includes a talk show, a live stand-up special and four comedy documentaries. Commenting on the deal Netflix's Ted Sarandos said: "The Internet has disrupted many of the conventions of traditional television and together with Chelsea Handler, Netflix is looking forward to reimagining the late night talk show for the on-demand generation, starting with the late night part…"
---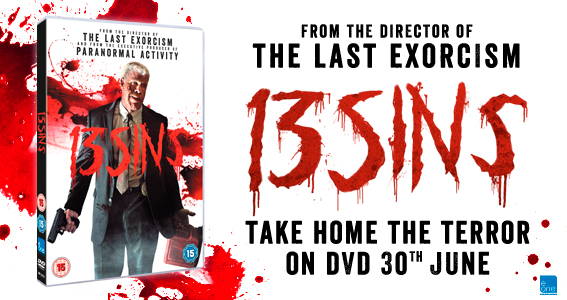 ---
Another series that migrated to Netflix after first appearing on traditional television, is the US take on The Killing. And the series is now making its way to DVD and Blu-ray from Mediumrare, which will be releasing the first three series of the programme, as both individual releases and box sets on September 1, timed to coincide with the airing of the fourth season on Netflix. It's something of a coup for the independent, which already has impressive offerings of the likes of Portlandia in its catalogue. Commenting on the release, Mediumrare's Oscar Beuselinck said: "We're very excited to be releasing these hotly anticipated titles to the market via FremantleMedia just as Season 4 is airing on Netflix. With a full social media and targeted press campaign [from Aim Publicity] in place we will fully capitalise on the inevitable hype and strong reviews that will surround the show & anticipate strong sales of all titles from release and throughout Q4, particularly on Blu-ray"
Mention of FremantleMedia, looking after the S&D for The Killing, brings us on to the news, which made the national press, about the company's plans to launch a new series of Danger Mouse. It is making 52 11 minute episodes of the secret agent rodent's adventures, which will air on CBBC in 2015. Fremantle's home entertainment arm will be releasing them on home entertainment formats next year too, alongside his original outings. Fremantle's Pete Kalhan said: "We are all very excited at the return of Danger Mouse next year. The original series continues to sell well and we look forward to bringing both old and the news series to a new generation of fans."
Interesting to see that the fledgling Altitude Film Entertainment company is starting as it means to continue, with its recently announced home entertainment arm already looking to experiment with different routes to market. Take Welcome To New York, the latest from controversial director Abel Ferrara. The film has already received a high profile airing at Cannes, with Ferrara in typical form alongside its stars Gerard Depardieu and Jacqueline Bisset and its vod release in France saw it generating more than 100,000 transactions in its first week, a remarkable figure. It's arrIving in cinemas and on vod on August 8 and DVD and Blu-ray on August 11. "Welcome To New York's enormous success as a digital release in France is exactly the reason why we at Altitude are exploring, when appropriate, new ways for audiences to access film," said Hamish Moseley, head of distribution at Altitude Film Distribution. "There's no question that the film distribution market is evolving and we look forward to working closely with all of our partners on continuing Welcome To New York's success on this side of the channel."
---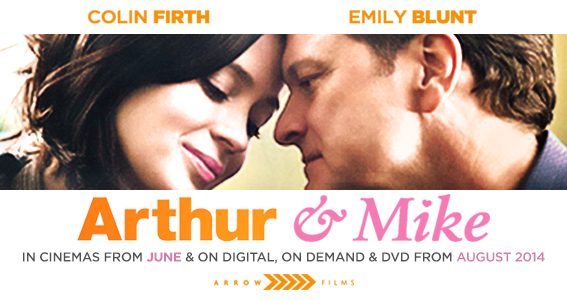 ---
Studiocanal kicked off the campaign for its July release of Jonathan Glazer's Under The Skin in style this week as the film aired at the Meltdown festival on the Southbank, curated by James Lavelle, complete with a live accompaniment from Mica Levi, who penned the score, and an orchestra. The company took an advert in the programme for the event, highlighting its impending arrival on home entertainment formats. The Raygun was in attendance and it really was an excellent event. Commenting on the release, Studiocanal's Emilie Barra said: "Meltdown and this year's curator James Lavelle celebrated one of the most talked about film of the year: Under The Skin. The film was screened and accompanied by an orchestra performing the live soundtrack and conducted by Mica Levi. This was a perfect way for Studiocanal to properly kick off our pre-orders for the Home Entertainment release on July 14. Under The Skin is proving to be one of this year's cult indie gems and one of the most lauded British films of the year. The buzz will only keep on growing in weeks to come, so watch this space."
So, it's goodbye to marketME and hello to Zero Degrees West, the creative and PR agency that boasts a new name and plush new premises. It is now firmly ensconced in offices in Stukeley Street, London WC2. Explaining the move and the new name, the company said: "The name was chosen as it is the longitudinal point of London, where we were founded and still base ourselves today. A bright, vibrant and cosmopolitan city, ever-changing, growing and diversifying, whose characteristics represent many of the things we aim to be as an agency. We have also moved to fantastic new offices located in the heart of London's West End. Twice the size, brand new high tech facilities,
and plenty of room to grow. It's exciting times for us, a step change and a step forward as an agency, all possible with our client's loyal and continued support." Further details are up on its website over here.
Acquisition news and Soda Pictures has been busy again, this time announcing it has picked up the UK rights and is collaborating with other distributors around the globe on Ethiopian film Difret. The film earned publicity recently when it was screened at the global summit on violence against women in conflict attended by the likes of Angelina Jolie, William Hague and politicians and dignitaries. Soda's Eve Gabereau said: "t is such an honour to be part of this film and bringing it to UK audiences. First seeing it at a festival, then discussing it last week in the context of the Global Summit with Jolie, and the writer/director and producer, certainly gave weight to the true story and exposure to it on a major scale, but what really resonates is the storytelling itself, the characters and their energy. It's a beautiful film with an amazing team behind it and an impetus for veritable social and political action, locally and globally." Executive producer Jolie added: "I cried for the first 20 minutes and then I smiled for the rest of it thinking I can't wait for the world to see it - because it will make change. It's extraordinarily beautiful… a remarkable piece of art. And it shows how law can end injustice and help vulnerable people."
And we'll end with new from eOne and the news that head of marketing Mat Brightwell, a mainstream in the home entertainment arm of the company back from when it was known as Contender through to eONe and its subsequent acquisition of Momentum. Marketing on the home entertainment side will now be overseen by Louisa Mitchell and Ellie Davies and the company's Ken McMahon paid tribute to Brightwell's work in his decade at the company. He said: "In that time, Matt has been a loyal and dedicated member of the company. His accomplishments are many, with highlights including overseeing the launch and release strategy of the Twilight Saga franchise, and exploitation of the Peppa Pig brand in home entertainment. We will all miss Matt's professionalism, strong sense of values, unique style and leadership." He officially leaves at the end of the month and we wish him all the best…
---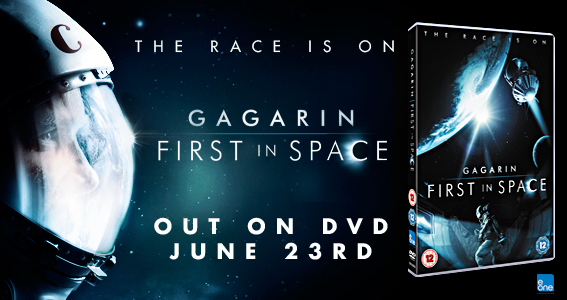 ---
"This 120 days is not the hard and fast rule anymore and there will be some studios this year that will be coming in around the 90 days. The studios] don't like the fact that they are losing out a lot of money to piracy. It continues to ensure that the theatrical window retains its rightful prominence in the market as the premium movie experience, but also allows the consumer to increasingly access the film earlier digitally and on DVD and Blu-ray and thus reduce what some refer to as the 'piracy window'."
Australian Home Entertainment Distributors Association chief executive officer Simon Bush predicts shorter windows
Only a handful of chart entries, thanks, in no small part, to World Cup fever. 22 Jump Street retained the top slot; the new entries were horror Oculus (£413,578), Belle (£407,120) and Devil's Knot (£122,892).
And after a week without Star Wars news, the big announcement this week concerned Episode VIII – you know, the one after the seventh, which is currently filming. It will be helmed by Rian Johnson, the man behind Looper, the excellent Brick and a clutch of episodes of Breaking Bad too. It was well received by the army of very vocal fans…
Seeing as we're doing Star Wars again, we might as well look at comic book films – and the big news this week was Mark Ruffalo hinting that Marvel may be looking at reviving the Hulk in another outing for the big green monster…
Reboot news now and Warner is rumoured to be looking at giving its loveable ghost-hunting mutt Scooby Doo another crack in a live action outing…
We loved #askchrislilley, with the star of Jonah From Tonga and Ja'ime: Private School Girl promoting the release of those two series from BBC Worldwide with a Twitter Q&A with fans. And you can follow us on www.twitter.com/theraygun…
Lots of swearing, it's the Inbetweeners sequel…
"War has already begun…" It's Dawn Of The Planet Of The Apes time…
Another one we're looking forward to…
To subscribe to The Raygun newsletter, please email info@theraygun.co.uk
with subscribe in the subject matter
To unsubscribe, email info@theraygun.co.uk with unsubscribe in the subject
For editorial or advertising queries, contact tim@theraygun.co.uk