AMAZON TOPS Q2 STAKES
KANTAR: SAINSBURY'S, HMV STRONG…
…AS SALES REAWAKEN FOR STAR WARS
DC CHARGE UNDERWAY AS BVS RULES…
…SQUAD STEELBOOK ENJOYS HUGE PRE-SALES
MORE FROM THE MIDWEEKS
DISNEY MANAGES ITS ZOO
REVELER HEADS TO LIONSGATE
THE CAT'S WHISKERS…
EDDIE JUMPS FOR JOY…
…AND SO DO WE
RIGHT UP YOUR STREET
NETWORK GOES TO WAR…
BFI'S NAPOLEON'S COMPLEX
ALMODOVAR BOX SET DUE…
…EUREKA GOES UP THE CREEK
BBC GETS LEAN FOR THE WINTER
DOGWOOF INVADES STORES
WUAKI APPOINTS
QUOTE OF THE WEEK
AT THE MOVIES
SITE OF THE WEEK
---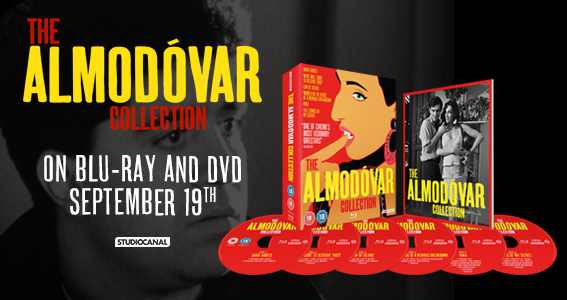 ---
If you can't read this newsletter or see the ads, please click
here
It Was A Good Week For... Batman V Superman, off to a strong start…
It Was A Bad Week For… Another week, another torrent site closes down…
It's that quarterly entertainment figures from Kantar Worldpanel time again and, as ever from the research specialist, there's a whole raft of fascinating information to be gleaned. One of the big winners in the 12 weeks to July 3 was Amazon. For with more than a third of all shoppers using the online giant in that time, the retailer achieved its highest ever share outside of Q4. Its biggest successes were in video and music sectors too, as strategic insight director at Kantar Fiona Keenan explained. She said: "Despite a slight drop in gaming in the face of competition from GAME, Tesco and Argos, Amazon has done particularly well in video and music and was in a strong position ahead of Amazon Prime Day, with its share edging in front of what it achieved around Black Friday last year. Online spend across the industry has bounced back from declines over the past year and now accounts for over a third of spend – the highest it's been since this time in 2015. Having the availability of a wide back catalogue means online retailers are extremely well-placed to cater to changes in consumer demand, as exemplified by the recent surge in sales of Bowie and Prince albums following the death of both iconic artists earlier this year. The scale of their popularity can have a huge impact – Prince sold more than any other new release artist other than Adele this quarter, just as David Bowie did earlier this year." Music was the best performing sector, even though no individual music title was in the top 30 bestselling entertainment products for the quarter.
Elsewhere in the Kantar Worldpanel figures, HMV had another strong quarter, improving its year-on-year performance again, although not quite at the near 17 per cent share it achieved in the first quarter of 2016. In the supermarket sector, Sainsbury's enjoyed a strong three month period, adding more than £2 million into entertainment by pulling in 100,000 extra shoppers and getting its consumers to buy more presently. What's more, it's market share of almost 10 per cent, its highest for five years, makes it the fourth biggest entertainment retailer for the first time. Asda had a less cheerful quarter, as Kantar's Fiona Keenan outlined: "Some 700,000 fewer people shopped Asda's entertainment offer this quarter and it's been detrimental to the whole sector – only 15 per cent of Asda's lost spend switched to other retailers. Impulse purchasing remains a key lever in determining the success of a retailer – it accounts for £180 million in the grocers alone, so these retailers need to ensure they're attracting shoppers into their entertainment aisles to stop the flow of cash away from the market."
And lastly from Kantar, as its quarterly figures showed just how well the revitalised Star Wars franchise has performed thanks to The Force Awakens – with 1.8 million physical sales across the sector. It shows the strength of the brand that more than 80 per cent of sales were pre-planned (compared to 63 per cent for a standard release), while Tesco dominated – it nearly a third of all spend on the film, above its average new release share of 30 per cent it has enjoyed in the past 12 months. Commenting on the Force, Keenan said: "Star Wars: The Force Awakens has become the biggest Blu-ray film title since Avatar over six years ago and there are signs it has helped get people back into the market – encouraging given the competition Blu-ray and DVDs face from digital streaming services such as Netflix."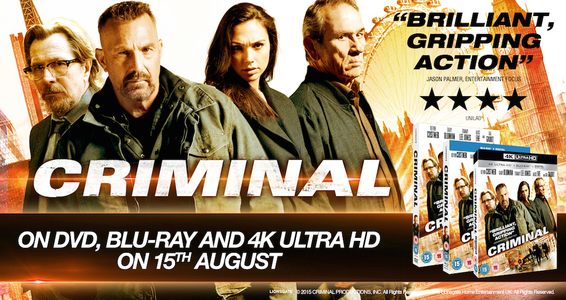 ---
As we noted last week, it's been a DC kind of week, with the epic Batman V Superman landing on physical formats on Monday August 1 after its impressive digital release, with further home entertainment releases, such as Monday's Gotham, the excellent Tv prequel series, as well as, in stores on Friday, animated outing Batman: The Killing Joke, and, at cinemas on August 5 too, Suicide Squad. So how have the DC titles been performing? Well, at the halfway stage in the Official Charts Company's midweek listing, Batman V Superman was showing the superheroes' power is far from waning, with 160,000 units shifted in its first three days on sale, outselling the rest of the top 20 combined. Sales of that volume suggest that it could be on course to match the week one figure of the last Superman film, Man Of Steel, which shifted 330,000 in its seven days on sale. Gotham was hovering just outside the top 10 at number 11 on the same midweek chart too.
Suicide Squad has been this week's most talked about film, without a shadow of a doubt, with all the signs – especially those from its record-breaking preview night in the US ($20 million and counting in its first wave of screenings) suggest that big box office will follow and, as sure as eggs is eggs, that will further yield strong home entertainment performance, with this week's figures showing that superheroes are far from a spent force in the physical world, and that Warner's timing and release strategy is paying dividends. Pre-orders are already being taken on Suicide Squad, with HMV's exclusive Steelbook currently proving to be the bestselling pre-order item since it relaunched almost exactly 12 months ago. Commenting on the DC success stories, HMVs Andy Anderson said: "BvS is selling very well this week and we have seen the fastest pre-orders since the site re-launched one year ago for the HMV Exclusive Suicide Squad Steelbook."
Also from the midweeks from the Official Charts Company, other new entries include My Big Fat Greek Wedding 2 at number five, Hardcore Henry at number nine and, as mentioned earlier, the excellent Gotham (we were late to the party on this, but it really is outstanding) at 11, while the third series of The Blacklist is at 18, and Sniper – Special Ops makes a first week showing at number 19.
At number two in the midweeks, after a strong first week which put it in the top slot, is Disney's Zootropolis and here's some more on the marketing activity behind the film. The studio organised a promotion with Farmopolis for a family event at the Greenwich Peninsula in south east London to mark the event, complete with dancers in animal garb and screenings of the film. It also partnered with Livia's Kitchen as part of the campaign, setting up a master class for Youtubers and press to make a healthy raw carrot cake. There was also a tweet-along party for mummy bloggers and families, with the hashtag #zootropolisparty trending nationwide…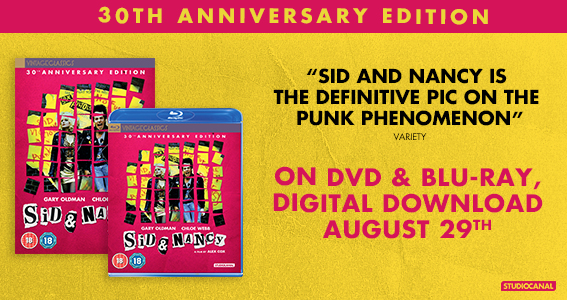 ---
We've been asked to point out that Elevation's sector controller for grocery Tom Reveler is joining Lionsgate in the new role of digital account director for EMEA as part of the digital team at the company, rather than the similarly titled hardware company with the same initials. The error in last week's newsletter was down to crossed wires, while the number of attempted blags that the former VCI and Universal Music staffer, who joined the sales company at its inception, received after we ran the story last week shows the power of The Raygun… Commenting on his new appointment – he is being replaced by Steve Lovatt from Tesco – Reveler said: "
The 12 years I've spent with Elevation has been a unique and hugely enjoyable experience. I feel very privileged to have worked with both Studiocanal and Lionsgate over the years as well as the various third party studios that Elevation represent. I'm extremely excited to be making the move over to the digital team at Lionsgate and I can't wait to get started in my new role as Digital Account Director for EMEA."
To the Picturehouse Central bright and early on Sunday morning July 31 for a special screening of forthcoming Lionsgate theatrical release Nine Lives. The film, directed by Men In Black helmer Barry Sonnenfeld, is a proper old fashioned 1980s-style body swap comedy, with Kevin Spacey as the Donald Trump-esque businessman who reassesses his life after finding himself trapped in the body of a cat called Mister Fuzzypants. As ever, the venue, fast becoming the preferred choice for industry events, was decked out in suitable Nine Lives gear, with pictures and activities for the kids, Driven by a strong trailer and equally strong imagery featuring the feline star, it's unlike any film you'll see this year and is a commercial proposition, particularly for home entertainment, wih the release due in a few months… Commenting on the title, Lionsgate's Ben Grunbaum said: "We were delighted that so many families joined us this Sunday to launch the theatrical release of Nine Lives. There's nothing better to start your day than with fun in the foyer and a light-hearted film that the whole family can enjoy. Looking ahead to its December release we're confident that this will be a film that will be enjoyed on all formats this Christmas."
Sticking with Lionsgate and, sadly, we weren't able to attend the other big event hosted by the company this week as it played host to a special screening of marvellous feelgood Brit film Eddie The Eagle, out on digital HD, DVD and Blu-ray from Monday August 8. The bash was hosted by none other than Eddie himself, the real-life character whose bid to make history by becoming one of the few British athletes to compete in the ski-jump at the Winter Olympics. Lionsgate's senior product manager Ben Grunbaum said: "We're very excited with the release of Eddie The Eagle on DVD, Blu-ray and vod on Monday. Perfectly timed for the start of summer Olympics, support across retail and online has been superb. We'll be supporting with TV, vod, Outdoor screenings of the Olympics and much more. Publicity support got off to a flying start with huge support from Eddie himself. Our ice bar screening last week attended by stars such as Dame Kelly Holmes garnered extensive online and social coverage. We can't wait for the film to pick up the comedy gold next week."
While we're on Eddie The Eagle, eagle-eyed readers (pun intended), or at least those that follow our nearly-world famous Twitter account, will have seen us raving about the film while watching it on Blu-ray recently – it really is one of the year's best, certainly 2016's most uplifting film. We also said how much we wanted an "I'm Eddie The Eagle's Dad" jumper, tying in with a an item worn by its cast. So imagine our surprise – and happiness – when an Eddie t-shirt turned up courtesy of Lionsgate and agency DnA, complete with the legend "I'm Milo & Albie's Dad" emblazoned across the front. As regular readers will know, those are the names of our junior correspondents… It was one of a series made specially for lucky recipient such as many of the families of Team GB heading to the Olympics…
Also from Lionsgate – Monday August 8 is quite obviously a feelgood date for the company as it's also releasing another homegrown title which had us in bits just in the trailer alone. Sing Street has shown its credentials at the box office, particularly in its native Ireland, where it performed to big audiences ahead of its later UK bow. Commenting on the release, senior product manager Susie Bould said: "John Carney's fresh and fun new film Sing Street releases on DVD and Blu-ray on August 8 and has a lively campaign to match. While the creative running across key platforms like Twitter, Facebook, Amazon and The Metro is injected with energy, fun and romance to communicate the feel-good nature of the film, all of the video materials have showcased the brilliant soundtrack. The film is sure to have you singing along and dancing in your seats and we are very excited for the release next week."
Anyone with a long memory, or a lengthy stretch in the industry behind them. will know that The World At War, the classic ITV documentary series, has long been a staple of the business, through the VHS times and into the digital era and it's good to see it is getting a new lease of life courtesy of Network. For the company is planning a brand new high definition restoration of the series, due on Blu-ray and DVD formats on October 10. The seminal series will be available as it was meant to be seen, in its original full screen format with "the maximum picture area from the original dries now visible onscreen", as Network noted in its announcement. It will include a raft of extra materials too. Commenting on its plans, Network's Tim Beddows said: "
I'm delighted to announce that we're releasing The World At War restored in high definition from the original film material in its original aspect ratio. The previous release of this series was adapted to fit widescreen TVs, but this new version is no longer cropped and audiences old and new can experience it as it should be."
More restoration news: and ever since its groundbreaking restoration in the 1980s, silent film classic Napoleon, the Abel Gance five and a half hour epic historical tale, complete with a triptych climax, has been restricted to the odd cinema screening in 35mm, often with a live orchestral accompaniment. But now, some 36 years after it was first shown in a then partially restored version, it is set to arrive on disc courtesy of the BFI in November, after a live orchestral airing at the Royal Festival Hall and subsequent theatrical release. Commenting on the plans, the BFI's Phil Roberts said: "Abel Gance's Napoleon has long been a holy grail for DVD/Blu-ray collectors across the world and we are delighted to make this masterpiece finally available to audiences. At five and an half hours long we are positioning Napoleon as one of the original epics and highlighting the film's influence and inspiration on the likes of Stanley Kubrick and Martin Scorsese. The preview of the home entertainment artwork has gone down a storm with fans, pre-orders are building and we have a strong pre-awareness campaign planned including a new trailer, poster artwork and more exclusive clips. We fully expect Napoleon to stand alongside our Alan Clarke set as the most successful archive release of 2016."
More on classic films now and with the latest Pedro Almodovar tale, Julieta, due at cinemas this month, and a lengthy retrospective season taking place at the BFI through until October, Studiocanal is mining its catalogue for a rather tasty box set featuring half a dozen of the director's early works complete with new interviews and additional material. And what's more, all six, including Dark Habits, What Have I Done To Deserve This?, Law Of Desire, Women On The Verge Of A Nervous Breakdown, Kika and Flower Of My Secret, have been restored under the supervision of his brother and producing partner, Agustin Almodovar. Commenting on the September 19 release, Studiocanal's Alison Arber said: "
As one of cinema's most visionary and unique directors ,
we are very excited to be releasing a stunning boxset of 6 of Pedro Almodóvar's early films, all restored on Blu-ray and DVD with brand new bonus content and new artwork."
Acquisitions news and Eureka has announced it has acquired the rights to release the TV take on Wolf Creek, a six-part TV series due to air on Fox in the UK from the end of August. The series, which follows hot on the heels of two films about the Australian psycho getting up to all sorts of mayhem in the Outback, once again sees John Jarratt starring as the evil murderer Mick Taylor. Eureka will be releasing each episode digitally 24 hours after it airs, with DVD and Blu-ray SKUs due on October 6. Commenting on the deal, Eureka's Ruth Brukarz-Schofield said: "This is a really exciting deal and major acquisition for Eureka. It will be a must own package for fans of the first two Wolf Creek movies, genre and horror fans, and any self-respecting fan of international television. We look forward to working alongside Fox TV and helping the show reach a wider UK audience, ahead of the third movie in the series. We expect this will be the first of many international TV titles to add to Eureka's roster, alongside our award winning and critically acclaimed Masters of Cinema Series, as we celebrate the current culture of binge-watching."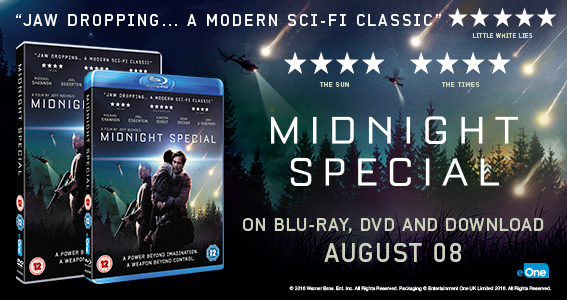 ---
Even further ahead than the aforementioned titles and BBC Worldwide has staked a claim for the post-Christmas fitness market by announcing it has inked a deal to release the first ever fitness title from Joe Wicks. The self-styled Body Coach has become a publishing sensation, with his Lean In 15 book becoming the bestselling cookery tome of the past 10 years, selling 500,000 units in 10 weeks and spending 10 weeks at number one in the bestseller charts this year. Its follow-up, Lean In 15: The Shape Plan, has enjoyed a similar success. The BBC release, Joe Wicks: Lean In 15 will arrive on December 26, and Wicks himself said: "
For the last few years I've been making 15 second videos on Instagram, I've been doing Facebook Lives, filming HIIT sessions for YouTube and I've been all over Snapchat. This DVD brings everything I do into one place and will tell you everything you need to know about Lean in 15; how to enjoy exercise, learn about nutrition, get the body you want and become an absolute lean winner! To have a DVD coming out is massive, but for it to be with BBC Worldwide - home of Top Gear and Doctor Who - blows my mind. It's the perfect end to the perfect year, and I can't wait to keep getting people lean in 2017." BBC Worldwide's head of entertainment talent Paul Hembury said: "We're delighted to have secured the rights to work with the man the whole fitness world is talking about. Just as he has done on social media and in publishing, Joe's new DVD promises to breathe new life into the fitness market with his informal yet proven methods and his friendly, easy-going style. His new DVD promises to be both a must-have for devotees and an introduction to new audiences. We hope this will be the start of a long working relationship between Joe and BBC Worldwide."
Forthcoming release news and we trailed it here last week, but Monday sees the release of the latest documentary from political polemicist Michael Moore (how's that for a bit of alliteration?), Where To Invade Next. The title is due from Dogwoof in Blu-ray and DVD SKUs after its digital HD release and the first from Moore for six years also marks the first title due under the documentary specialist's new S&D deal with Network. As the company's head of home entertainment Daniel Green said: "Back at the beginning of the year we had earmarked Where to Invade Next as our biggest release of the year and the film's UK box office - currently the highest of any documentary this year - and some excellent pre-sales have more than confirmed this. It's currently the number one doc on digital platforms and Network has done a superb job securing trade support for the physical launch. It's also our first DVD title to have its own London Underground campaign - we hope the first of many."
Recruitment news and a major signing at Wuaki.tv, which has announced it has appointed former Sky staffer Marnie Watson, most recently vod manager at the TV giant, working on the launch of Sky Store. Watson will be responsible for content at the company. Commenting on the appointment, Wuaki.tv's Simon Homent said: "We're delighted to welcome Marnie to the Wuaki team to manage the UK content area. Marnie has a huge amount of experience from her time at Sky that will help us to get to the next level of our growth, not only in the UK but as the overall business develops across Europe."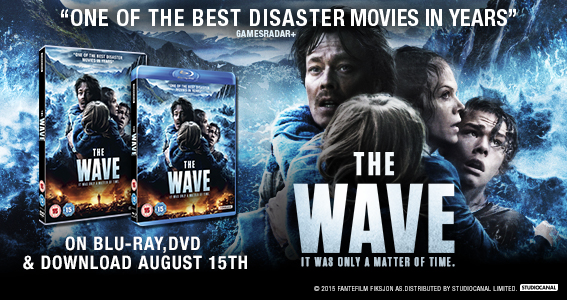 ---
QUOTE OF THE WEEK
"Torrentz was a free, fast and powerful meta-search engine combining results from dozens of search engines. Torrentz will always love you. Farewell."
Messages on the Torrentz website, which linked to illegal downloads of films, which is no longer offering links or active, after 13 years as a thorn in the side of the industry…
AT THE MOVIES
Finding Dory is showing animation still rules, entering the UK box office chart at number one with more than £8.1 million in its opening frame, ahead of Jason Bourne, complete with his first name in the title, with a touch over £7.6 million. The BFG's haul is now almost £15 million. The other new entry at the end of July was Dishoom with £139,534.
Remake, reboot… the trend continues. And following hot on the heels of Ghostbusters, there's an increasingly fluid feel from Hollywood in terms of which gender will be the subject of reboots. Want an example? Well, here's two: a Splash remake has been this week's most talked about remake, with Channing Tatum set for the Daryl Hannah role as the mermaid (or merman, as every internet wag has pointed out this week), while Dirty Rotten Scoundrels, itself a remake, is to get a new lease of life, with Rebel Wilson in one of the starring roles…
More remake news (isn't it always?) and Papillon is next up for a new update, with Charlie Hunnam slated for the role of the French criminal sent to a penal colony (no sniggering at the back), a part played famously more than 40 years ago by Steve McQueen. Mr Robot's Rami Malek is now in the frame for a part.
It's still two months away, but another film has sen unveiled as a star of this year's London Film Festival, with Ben Wheatley's next, Free Fire, set in 1970s America, and starring the likes of Brie Larson, Cillian Murphy and, obviously, Michael Smiley, will close out this year's event…
SITE OF THE WEEK
See our junior correspondent Albie Murray moonlighting over at

www.kidzcoolit.com

talking about his trip to the Dan TDM live tour, among other things…
TWEET OF THE WEEK
TRAILERS OF THE WEEK
The one that leaked, now official, and everyone's got very excited…
Bryan Cranston, back on the substances again…
After its Moments Worth Paying For spot, here's the full Storks trailer…
Zach Galafianakis returns…
Good buzz about this, New Zealand's biggest ever…
To subscribe to The Raygun newsletter, please email info@theraygun.co.uk
with subscribe in the subject matter
To unsubscribe, email info@theraygun.co.uk with unsubscribe in the subject