Romney scored a win in
Arizona
's winner-take-all primary, taking 47% of the vote, thanks in part to Arizona's Mormon community and support from Arizona Sen. John McCain and Gov. Jan Brewer. Romney held on to a narrow win in his home state of
Michigan,
winning half of the Congressional Districts, so he will split the delegate count with Rick Santorum.
The next contest will be the Washington State Caucus this coming Saturday which may pose a problem for observant Jews. The oddsmakers give Santorum a slight advantage over the Romney in Washington. Three days later comes "Super Tuesday," with contests in ten states.
See below for an updated
map
showing the primary results so far and odds for the upcoming contests. Make
Philadelphia Jewish Voice
your primary source not only for primary news but for all sorts of local, national and international news and opinion impacting our community.
Help Wanted: The Philadelphia Jewish Voice is hiring an online assistant editor. If you or anyone you know is web-savy and would like to get paid to help get out the Philadelphia Jewish Voice. Please see here for details.
Here are highlights of some of our recent coverage: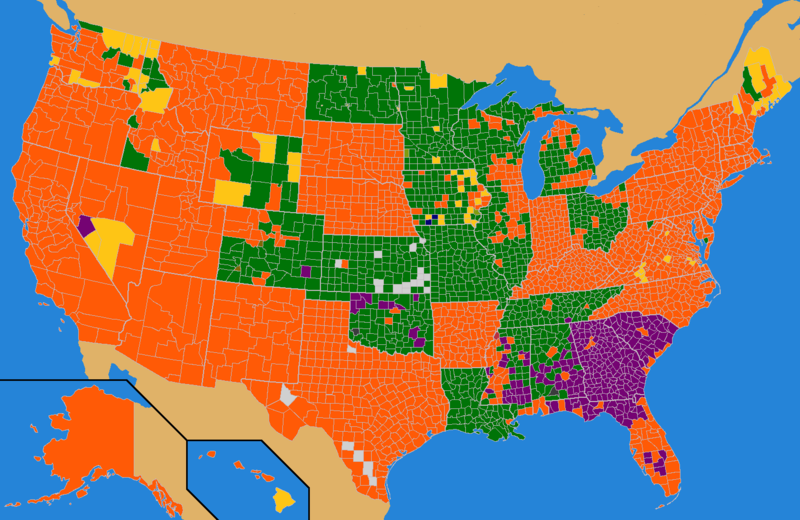 Other Key Dates
PBS/NPR Debate, Monday, March 19 at 9pm ET, Portland, OR

Republican National Convention, August 27-30, Tampa, FL

Democratic National Convention, September 3-6, Charlotte, NC

1st Presidential Debate, Wednesday, October 3, Univ. of Denver, Denver, CO

Vice-Presidential Debate, Thursday, October 11 at Centre College, Danville, KY

2nd Presidential Debate, Tuesday, October 16, Hofstra University, Hempstead, NY

3rd Presidential Debate, Monday, October 22 at Lynn University, Boca Raton, FL

General Election, Tuesday, November 3
Key
Santorum: Dark green
Romney: Orange
Gingrich: Purple
Paul: Gold
Perry: Dark blue
Not yet voted: Grey
---
States Won
Santorum: IA CO MN MO
Romney: NH FL NV ME
Gingrich: SC
---
Next Contests
Mar 3
: WA
Mar 6: Super Tuesday
AK GA ID MA ND OH OK TN VT VA
Mar 10
: WY KS VI GU
Mar 13
: AL AS HI MS
Mar 17
: MO
Mar 18
: PR
Mar 20
: IL
Mar 24
: LA
Apr 3
: MD DC WI
Apr 24
: CT DE NY PA RI
May 8
: IN NC WV
May 15
: NE OR
May 22
: AR KY
May 29
: TX estimated
Jun 5
: CA MT NJ NM SD
Jun 26
: UT