---
New ONLINE Courses Available Now!
For the professional researcher or the casual explorer
Professional Education in Parapsychology
Registration is open
---
---
---
Apply today: ONLINE Parapsychology Courses from the Rhine
This is an opportunity to learn about the science of the paranormal and psychic experiences from professional researchers! Tuitions are reduced and courses are available to join live or you can watch the recordings at your convenience. These are popular courses, so save your space by applying today!
---
Courses for this Session
---
---
Courses Now Available - Spring 2020
---
---
---
Come visit our website at:
www.rhineedu.org for more details and to apply for these courses.
---
---
---
Support What You Believe!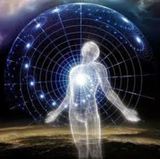 Sustaining members are the lifeblood of the Rhine. Their support and commitment provide the foundation for our ongoing programs and allow us to plan for future research work.
You can become a member of the Rhine today and be part of the exciting community that is exploring the boundaries of science and building a community of consciousness explorers!
Click here to learn more about membership with the Rhine, and SUPPORT WHAT YOU BELIEVE!
---