AND TINTIN STARTS BRIGHTLY TOO
PARENTS GIVEN AVENUE FOR COMPLAINT
ULTRAVIOLET LAUNCHES IN THE US…
…AS SAINSBURY'S PREPARES FOR DIGITAL
NO SHAME IN EARLY SCREENING
HIGH FLIERS' FANTASTIC FOUR
BEAUTIFUL CHO SUPPORTS UK DEBUT DVD
RELEASE OF THE WEEK – HORRID HENRY
---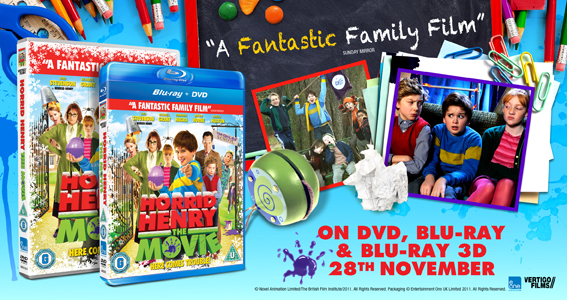 ---
It Was A Good Week For…

Senna and Universal, set for the week one chequered flag…
It Was A Bad Week For…

Netflix, which dropped plans to split into two amid customer fury…
It's been a busy week in store and online, with a number of strong contenders performing well as Q4 becomes a reality. First out of the blocks, or rather off the starting grid this week, was Senna, Universal's documentary title, which was not just one of the best reviewed films of the past week (see our website for our regular update on coverage), but also sped off in terms of sales too. With sales towards the end of the week – and still with a few days to take into account – Senna has already shifted more than 100,000 units, and it is on course to be the biggest week one documentary seller ever (in terms of theatrically released, non-music titles, that is); no mean feat in the burgeoning documentary feature market. And as Universal can rightly point out, this is long before the gifting market has kicked in, and Senna has all the makings of being a strong performer in this area too, with Universal promising more "innovative" marketing in the run up to Christmas. Senna producer James Gay-Rees commented: "We're so happy that Ayrton's story has resonated with so many people - his utterly unique approach to life is as inspiring and relevant today as it was then." Director Asif Kapadia added: "One of our greatest challenges was to find the right balance so the film worked for the hardcore F1 fans who know everything, and for people who have no interest in motor racing at all. The reaction to the film has been unreal and it's particularly brilliant for all of the hard work over many years put in by the whole Senna team. The DVD release has put Ayrton back at number one; where he belongs." Writer Manish Pandey said: "Growing up, Ayrton Senna was always on TV at home and we are thrilled to be able to bring him to living rooms all over the UK. We are blown away by the number of people who have bought SENNA during its first week on release." This one will be worth following around the circuit in the coming weeks…
Another title worth keeping an eye on is Anchor Bay's Adventures Of Tintin box. With the new big screen adaptation of the exploits of the young journalist, dog Snowy and other pals due to hit cinemas in little more than a week (after a hugely high profile London premiere), it's all shaping up nicely for Anchor Bay's first ever Blu-ray and newly repackaged DVD release for the title. As the company's Thom Leaman said: " Sales have got off to a very strong start, and our overall setup for the box-set is perfect as we get closer to the theatrical launch of the Spielberg adaptation on October 24. We're very confident of sales exploding as excitement surrounding Tintin goes into overdrive in the coming weeks, and we are well positioned as the perfect next step into the franchise beyond the film. We've built together a massive above the line and PR campaign going forward and its all centred on sustaining awareness of our release throughout the coming weeks and making sure we're at the crest of the wave of Tintin-mania. It goes without saying that in terms of family friendly gifting product on the market this Q4 – this is THE boxset for Christmas 2011."
---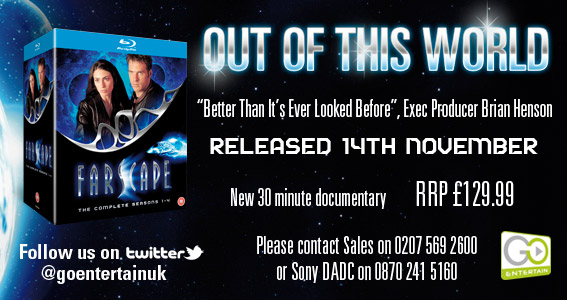 ---
Another week, another controversial film has been refused a certificate, as this week the BBFC announced that it has rejected The Bunny Game, a title that was due to be released by Trinity X, the genre imprint of fledgling distributor Trinity. The company was this week mulling over its options after the BBFC's decision; like the recent Human Centipede 2 (Full Sequence) decision, which saw the title being granted a certificate after cuts were made, the company has the right to appeal and also look at making its own cuts. But the BBFC stated that there is no assurance that any cuts would make it more palatable. The BBFC said that the film, which follows a prostitute who hitches a lift with a truck driver who then kidnaps her and abuses her, contravened its guidelines on s*xual violence. BBFC director David Cooke explained: "It is the Board's carefully considered view that to issue a certificate to this work, even if confined to adults, would be inconsistent with the Board's Guidelines, would risk potential harm within the terms of the Video Recordings Act, and would accordingly be unacceptable to the public." The statement added: "The Board considered whether its concerns could be dealt with through cuts. However, the pervasiveness of the abuse makes it very difficult to deal with The Bunny Game by means of cuts. If the company would like to attempt to cut this work in order to submit it in a reduced form, they are entitled to do so, but the Board can offer no assurances that such re-editing would be successful." Trinity co-director Mark Sandell said: "We knew the film was challenging and confrontational, but also felt, as a independent filmmaker, Adam Rehmeier (the director), had a highly original filmic eye and had elicited powerful performances from the cast. We did imagine that the BBFC might ask for cuts but an outright ban gives the film a twisted notoriety that, quite frankly, it doesn't warrant." For more reaction, comment and a look at the trailer, see our website.
Also on our website this week – our weekly round-up of screenings and press coverage for DVD, a look at 10 years of The Office and loads more… Visit us at www.theraygun.co.uk
The BBFC was in the news again, albeit in a more positive light, as the website Parent Port officially launched. The site is part of the government's initiative to protect children from unsuitable content in the media, from films and DVDs through to games, and allows parents an easy way to complain about offensive or unsuitable material. Both the BBFC and the Video Standards Council are among the media regulating bodies involved in the initiative. It was launched following Reg Bailey's review into the commercialisation and s*xualisation of childhood (we're not prudes, honestly, but this avoids firewall problems). Ofcom chief executive Ed Richards said: "Seven UK media regulators have come together to develop a single website, with a single aim – to help protect children from inappropriate material. Each regulator shares this common purpose and is committed to helping parents make their views and concerns known. We have already tested the website with parents and the feedback has been positive. We will keep listening to parents and intend to develop the site in light of further feedback." Reg Bailey added: "This will be one place where parents can make their voices heard and tell businesses and broadcasters if they feel they have overstepped the line in what is appropriate for children. Parents told me that they often didn't know who to complain to or whether anything would be done as a result of their complaint. Parents are the best judges of what is acceptable for children so it's important we all take their views more seriously." We'll be going here to complain about some of the rubbish DVDs we have to watch. What do you mean it's not for that kind of frivolus use? http://www.parentport.org.uk/make-a-complaint
---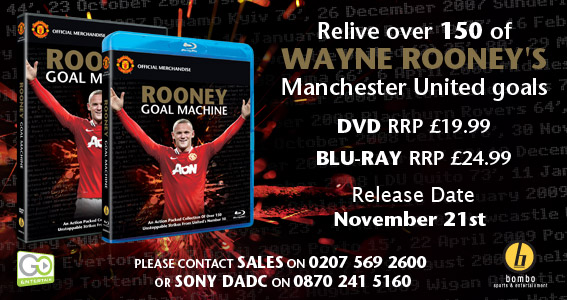 ---
Meanwhile, it's been a busy week in the digital side too. As UltraViolet, the cloud-based digital locker system that many analysts believe will "save" our industry, launched in the US, there was a flurry of activity over here too. The UltraViolet logo appeared on its first physical release this week, as Horrible Bosses arrived from Warner, with Green Lantern following today. It provoked much interest, albeit mainly from analysts and media companies (needless to say, analysts were as pessimistic as you might expect… UltraViolet chief Mitch Singer was this qeek quoted as saying: "There's no doubt that after all of the research that we've done, consumers are dissatisfied with today's fragmented, siloed system for collecting content, and as a result they have pretty much stopped collecting online. This is the first time we've developed a product with consumers truly in mind, after trying to figure out exactly why they are dissatisfied and what we can do to fix it." Over in the UK, Blinkbox chief Michael Cornish, speaking at a future of digital distribution conference (see here for a report) said he was expecting 2012 to be an UltraViolet Christmas. Check out the UltraViolet website here for some more information, if only to see how long it is before you press mute…
Blinkbox is, of course, part of the Tesco family and this week saw Sainsbury's entering the online video fray after acquiring Global Media Vault Ltd from MBL for a reported £1 million. It will fuel what Sainsbury's calls its "drive into the growing online and digital entertainment market" that started with the launch of its entertainment website almost year ago and effectively pits the two chains against each other in a race to seize the initiative in the market. Global Media Vault is the white label online business that had Sainsbury's as its main client. The grocery giant's group development director Luke Jensen said: "Online retailing and the delivery of digital content will play a key role in the future of entertainment so this is an important acquisition for Sainsbury's. Taking full control of Global Media Vault Ltd will enable us to develop our existing Sainsbury's Entertainment website even further enhancing the functionality and customer experience, meaning customers will soon be able to buy, rent or stream content from Sainsbury's.The acquisition also represents a significant time saving when compared to building a platform from scratch ourselves. Securing this platform for Sainsbury's Entertainment shows how we are constantly looking to innovate and seize opportunities that will support the future growth of our business."
The London Film Festival kicked off this week, among much chatter about a renaissance in British filmmaking (see the article in today's Guardian for more). One of the most-talked about films of the festival is certain to be Shame, the latest from Brit artist turned director Steve McQueen, starring Michael Fassbender and Carey Mulligan. And we at The Raygun, alongside some assorted retailers, cinema exhibitors and others, were treated to a sneak preview of the film ahead of its LFF premiere. And we were left shell-shocked by this incredibly bold piece of filmmaking that will get people talking right through to its theatrical and eventual home entertainment release in 2012. Shame continues Momentum's relationship with SeeSaw, the production company behind The King's Speech, and also sees it continuing to get involved in films earlier and earlier in the production process.
---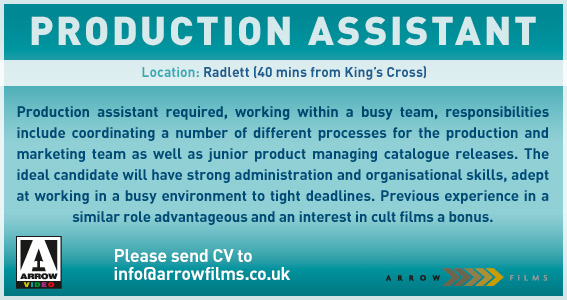 ---
Also launching this week was High Fliers' Four, which premiered in Leicester Square and represents one of the independent's biggest theatrical releases yet, ahead of its DVD and Blu-ray release again early in 2012. The film is a tough, gritty British flick which stars Sean Pertwee and rising star Martin Compston. High Fliers' May Monteiro said: " We were delighted with the Premiere launch for Four, stars of the film including Sean Pertwee, Craig Conway and Kierston Wareing attended, as well as executive oroducer and EastEnders star Nina Wadia. There was also a lot of support on the night for Nina and the film with many of the EastEnders cast in attendance plus other celebrities. The film received a very positive response on the night from cast and customers, Four is a tense psychological thriller with a smart twist that kept the audience captivated throughout the Movie ..... this is a sure winner for High Fliers." See our website early next week for a report on the film from our regular screening correspondent Alex Kidd.
Some of the more innovative screenings over the past week, however, have been for something rather different, Network Releasing's The Wild Hunt. The film is set in the world of LARPing (that's Live Action Role Playing, or, as we call it, weirdoes dressing up in clothes and pretending to be in the olden days) and is one of the more original American independent films you'll this year (it's been described as Lord Of The Rings meets Lord Of The Flies); Network has been out and about in some rather different venues to show it off and get people talking about it. The title launched this week, and it has already aired the film as part of a tie in with Bizarre magazine for a Cut! Presents screening, and has also been showing in partnership with the likes of the Prince Charles Cinema and film club Cigarette Burns. It's also due to screen at record shop Rough Trade. All this activity sits alongside its more traditional marketing. The company's Hugh David said: "The Wild Hunt is indie film-making at its very best. We opted to give the film cult status by tapping into the alternative film community. The special screenings have provided us with an excellent outlet to reach our target market and spread positive word-of-mouth about this exciting production which is an imaginative take on a Nordic legend set in the Live Action Role-Playing environment."
---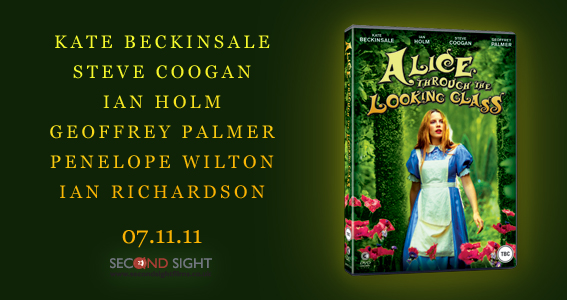 ---
In town, rather than at screenings this week, has been US comic Margaret Cho. She's been in the UK playing a string of shows in London (in comedy heartland Leicester Square this week) as well as Glasgow and Brighton. So it was the perfect time for Matchbox Films to release Beautiful, a feature length live stand up outing from the shockingly funny comedian. Beautiful came out on Monday and will be followed next month by a complete box set, due on November 7 from Matchbox via Fusion Media Sales. Cho also helped out with the release by taking part in a number of interviews, both on her current trip and her Edinburgh visit during the summer festival there. Murray Dibbs said: "We are very pleased to be releasing the Margaret Cho catalogue for the first time in the UK starting with the DVD of Beautiful. She is a household name in the US with her own TV shows, her appearance on Dancing wWth The Stars and currently in Drop Dead Diva and we hope that with the 50 plus shows she is doing in the UK she breaks out here as well."
Acorn Media has long specialised in TV product, but it hasn't always been one for TV advertising… until now that is. The company is embarking on its first ever full TV campaign for the impending release of The Best Of Rude Tube, a compilation of all the best bits from the Channel 4 series that looks at all manner of wacky Internet clips and footage and is hosted by TV funny man Alex Zane. The TV spots will be both pre- and post-release and feature Zane's own voiceover. They be particularly heavyweight on the likes of Dave and E4 to capture the crucial young male audience. The first ever release from the series will also be supported by viral activity, digital advertising on the London underground, press advertising and Zane himself will also be supporting the release with press interviews. Acorn's Helen Squire said: " It's very exciting to be bringing the first ever Rude Tube DVD to the market. The fantastic response from consumers and phenomenal support from our retail partners reflects our total confidence in the brand and the product. It's been so much fun working with the production company on this title and it's now fast emerging as the 'must have' stocking filler for Christmas 2011." See the trailer for it on our website.
---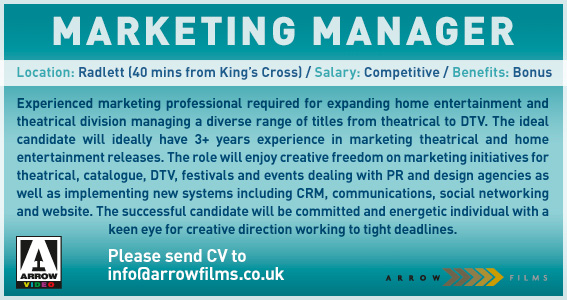 ---
"This means no change: one website, one account, one password -- in other words, no Qwikster."
Netflix ceo Reed Hastings announces the company's plans to split its streaming and DVD services has been ditched after customer outcry in the US…
With sales of more than 1 million of his animated outings on DVD, Horrid Henry is no stranger to the home entertainment sector. But what is unusual is the character's new live action form, as seen in eOne's November 28 release, Horrid Henry The Movie. And the company has put together a suitably horrid campaign for the release… The company's Sayoko Tietz said: ""We really pulling out all the stops to promote Horrid Henry: The Movie, The campaign is so awesome it hurts. There's an event-sized TV campaign, high impact online and press activity and outdoor mall screens all over the country. We also run a major promotion with the Anti-Bullying Alliance for Anti-Bullying Week (November 14 to 18) reaching 22,000 schools in the UK."
It was hard to call how it was going to perform, but Johnny English Reborn really does represent a renaissance for Rowan Atkinson's bumbling spy, as the film took almost £5 million in its opening frame, knocking spies of another kind of the top of the UK box office. Sandwiched between Johnny English and Tinker Tailor Soldier Spy, which has now taken more than £11 million, is The Lion King 3D, which took more than £2.7 million. Other new entries included Don't Be Afraid Of The Dark and Midnight In Paris, which took just under £500,000 each.
The most-talked about news snippet of the week, certainly if Twitter was anything to go by, is Die Hard 5. Or, to give it its full title, revealed this week alongside a February 2013 theatrical release, is A Good Day To Die Hard. All that is known about the film is that it will be set in Russia and will feature Bruce Willis returning aas detective and action man John McClane, with an as yet uncast actor playing his son.
"Hi-ho Silver, away!" After it was deemed that The Lone Ranger may never get back in the saddle and production on the Jerry Bruckheimer produced Disney adaptation was being shelved, the project is now back up and running, with Johnny Depp once again due to star as sidekick Tonto and his Pirates pal Gore Verbinski in the director's chair. The production was halted due to budget concerns, but these now appear to have been solved. The film will come out some six months later than originally planned, in May 2013.
Directing the awards-friendly drama Monster, about notorious series killer Aileen Wournos, may not have been the perfect training for a multi-million pound superhero blockbuster, but it hasn't done any harm to Patty Jenkins. For the Monster helmer has this week been signed up to take charge of the sequel to Marvel superhero Thor's second outing in, er, Thor 2. Jenkins has also directed episodes of TV hits such as The Killing, Entourage and Arrested Development.
Next week sees us going on a frenzy of screenings, many for the #LFF (worth following too), so follow us for up to the minute updates, www.twitter.com/theraygun
This is getting a lot of the fanboys all excited, and rightly so…
Come on, don't tell us you haven't seen this…
Red Tube trailer for the new America Pie outing…
To subscribe to
The Raygun newsletter, please email
info@theraygun.co.uk
To unsubscribe, email
info@theraygun.co.uk
with unsubscribe in the subject