STUDIOCANAL NOT SHEEPISH ABOUT SHAUN
WHIPLASH DRUMS UP BUSINESS
BVA AWARDS: SEE YOU AT THE BAR
KAJAKI LAUNCH RAISES CHARITY CASH
FACT JOINS IN SCOTTISH RAIDS
BLOCKING SITES LEADS TO LEGAL STREAMS
ENTERTAINMENT BUSINESS SET TO GROW
SECOND SIGHT HEADS BACK TO CIVILISATION
QUOTE OF THE WEEK
---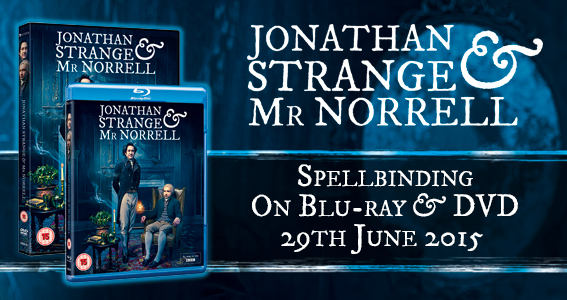 ---
If you can't read this newsletter or see the ads, pl
ease click
here
It Was A Good Week For... A whole clutch of new releases all doing well…
It Was A Bad Week For… The impending closure of Video City, one of London's oldest surviving rental stores, makes headline news. We'll have a full feature on our website next week…
It's been a sheep-tastic week for Studiocanal, with the company's first film with UK animation giant Aardman, Shaun The Sheep, sending customers flocking into stores and herding online to pick up the company's second big family title of the year. Following hot on the heels of Paddington, Shaun The Sheep was bested only by Warner's American Sniper, which was heading for number one with sales of 110,000 in the midweek charts. Commenting on its first week performance, Studiocanal's Mikey Ellis said: "
Sales throughout the week have been very encouraging and we have additional activity across digital Outdoor and online to increase the awareness on the lead up to the weekend. It's wonderful to continue the great run we've had this year following the releases of Paddington and The Imitation Game which has made this the best first six months of any year for Studiocanal.
We would like to thank all of the retailers for their support for Shaun as the in store set up looks fantastic and we've had a lot of excitement from the ground staff, which had been contagious. It has been great working together with Aardman and we're already looking forward to working on their next feature film Early Man."
It's all change throughout the top five this week according to the Official Charts Company's weekly bulletin. The midweeks saw four new entries in the top five, with Universal's Ex Machina at four and SPHE's Whiplash at five joining American Sniper and Shaun The Sheep.
Staying with one of those new releases, Whiplash, and SPHE was on the beat to help snare customers. It partnered with Yamaha to create limited edition Whiplash drumkits, used by the likes of The Guardian and music listings site Gigwise. And, as SPHE's James Gallagher said: "We also gave one to hmv – any customer who purchases Whiplash with their Pure card is automatically entered into a competition to win it. At hmv in Leeds on release day we celebrated the launch with live drumming on the hour and the kit will be on display for the rest of the week." We've got some great footage and pictures of the Leeds event, they'll be up on our site shortly.
---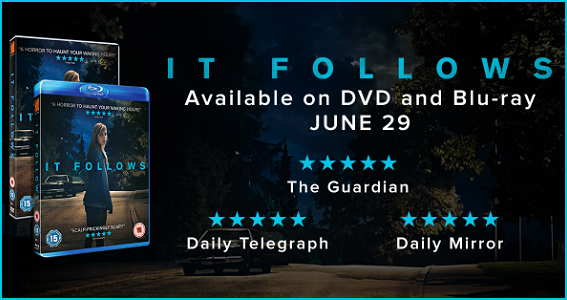 ---
Thursday June 11
sees the arrival of the industry's big night out of the year, as the BVA Awards takes place in its new home of Tobacco Dock to the east of the city. You can see all the shortlist for all the awards on our website here and all that's left to say is good luck to everyone on the night. Oh, and we'll see you at the bar. Liz Bales, chief executive of the British Video Association said: "It's so great to see so much excitement surrounding the event and selling out of tickets at the last minute shows just how well loved the Awards are - and how much we are all in need of a big party. We can't wait for you to see the exciting additions to the Awards, especially the party area and look forward to seeing you all there."
To the Imperial War Museum for a special charity event to help launch the home entertainment release of Kajaki, the homegrown war drama going through Spirit. It saw stars and producers of the film as well as the likes of Alan Davies and other celebrities in attendance and charity auction raised £17,000 for various charities such as The Hashemite Commission For Disabled Soldiers, Help For Heroes , The Royal British Legion and Walking With The Wounded. Things are looking good for the home entertainment bow too. Spirit's Robert Callow said: "It has been a real privilege to work with the Kajaki team to bring this incredible film to market. The support from our retail partners has been phenomenal and I am delighted to say that Kajaki is very well placed to generate significant sales from release throughout the key Father's day gifting period and beyond."
More premiere news, this time from out of London, as Odeon Entertainment hosted a special event in Ipswich to mark the release of documentary Once More For Bobby, which follows Newcastle star Robbie Elliott and Phil Gray on a charity bike ride to visit every club managed by Sir Bobby Robson. It also weaves in the story of Robson's career and includes stars such as Alan Shearer, Gary Lineker and Paul Gascoigne talking about the manager. More screenings are planned, including one in Newcastle, with the title being released on June 8 by Odeon. The company's Alan Byron said: "
After a great premiere at Ipswich, Bobby Robson's must successful English club, our next stop for Once More For Bobby is a sell-out theatrical at Sir Bobby's spiritual home in Newcastle. We have also commissioned 200 bottles of Sir Bobby's Beer for this event, and I doubt one bottle will survive intact."
---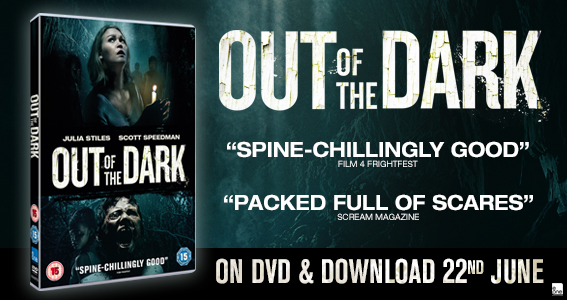 ---
The third quarter of the year is looming large, and as ever, distributors are unveiling their wares. Chief among these is eOne, which is offering up a hugely busy slate for the late summer months. It kicks off in July with Peppa Pig and co in Golden Boots, which is the character's first outing at the cinema, where it took £2 million and added another string to Peppa's bow. It's followed by the far spookier sequel The Woman In Black: Angel Of Death. The first film has sold almost 1 million units to date, Also in July comes A Second Chance, a thriller which has the benefit of starring Nikolaj Coster Waldau, from Game Of Thrones. Suite Francaise, which boasts an impressive cast and is being given an event-sized TV campaign from eOne. August is, if anything, even busier, as eOne's Thom Leaman said: "It's a huge month for us." It kicks off with the latest Divergent film, Insurgent, the sequel to a film that has shifted more than 500,000 units. "It's got a great pedigree and it's a franchise that's going from strength to strength." It's followed by Russell Crowe's directorial debut The Water Diviner. The Duff, described as "Mean Girls for the Snapchat generation" has taken more than £2 million ahead of its home entertainment bow. Child 44 boasts an impressive cast headed up by Tom Hardy and is being supported by TV advertising too. Monsters: Dark Continent finally arrives on DVD and Blu-ray and, as Leaman said: "We're feeling quite bullish about this, it's the kind of title we've done very well with before and we see this as a great DVD opportunity." There's TV too in the shape of Hell on Wheels, family fare in the shape of Two By Two, while Reese Witherspoon stars in The Good Lie. Everly, screened this week to the FrightFest faithful, is another strong DVD proposition. A mouth-watering proposition for genre fans comes in the shape of Sorcerer, William Friedkin's classic getting an all-singing, all-dancing Blu-ray release. The director is set to come to the UK to support the release. September kicks off with DTV fare Pressure and heartwarming French tale La Famille Belier. Spooks The Greater Good arrives on the back of a successful theatrical run, where it's earned more than £4 million at cinemas. The latest season of The Walking Dead, the zombie series that refuses to die and is, if anything, bucking the trend by growing, also arrives in September, with a special box set joining the other SKUs. More TV arrives in the shape of Rookie Blue. There's more children's fare in the latest Ben And Holly's Little Kingdom title and the quarter is rounded off with a brace of actioners, namely Tracers, which sees Taylor Lautner furthering his bid to become a big name action star, and Big Game, which will feature a lenticular sleeve.
Meanwhile over at Signature, the company has landed something of a coup by partnering Coolabi Group to bring the new adventures of the Clangers to shelves and online. The new take on the classic series, complete with narration from Michael Palin, is getting a high profile launch on CBeebies on June 15 and the partnership between Coolabi and Signature will see a digital and DVD release later in the summer or early autumn. Commenting on the deal, Signature's Jon Bourdillon said: "
It is with tremendous pride that we announce our partnership with Coolabi for the digital and DVD release of the Clangers. This cherished brand has garnered huge anticipation ahead of broadcast, so it is with great excitement that we bring it to market for digital and DVD consumers later this year." Coolabi's Valerie Fry added: "There is huge anticipation for the Clangers and an incredible buzz about launch, meaning the DVD and digital distribution deal for the show is well-timed. We are extremely impressed with Signature Entertainment's experience and success in the sector, and are delighted to announce them as our partner."
---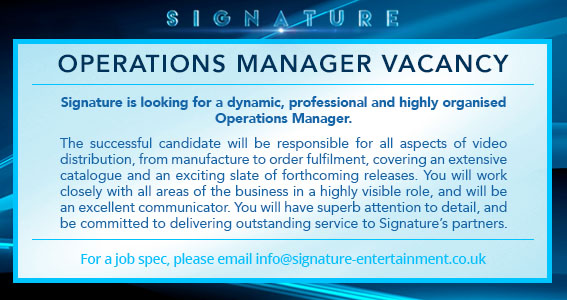 ---
It's been a good week for FACT, as the anti-piracy group joined forces with HMRC and Police Scotland to carry out a series of raids at five properties in the Lothians and Fife. The raids saw computers and business records being seized, the properties were home to some 1,500 companies and partnerships, while the searches were part of an investigation into money laundering and illegal film distribution. Investigations are continuing, but in the meantime, DI Arron Clinkscales from Police Scotland's Organised Crime and Counter Terrorism Unit said: "Today's activity is the culmination of considerable intelligence-gathering and partnership working between all of the agencies involved. Various pieces of evidence were taken from the addresses in Edinburgh and Fife and these will now we reviewed. Police Scotland is committed to working alongside our partner agencies whenever we receive reports of criminal offences linked to serious organised crime to bring those responsible to justice." FACT director general Kieron Sharp said: "The illegal distribution of film content causes significant harm to the UK economy, and often those involved are linked to financial crime and other forms of serious crime. FACT is committed to working alongside HMRC and Law Enforcement Agencies to identify and bring those individuals to account."
Meanwhile, some rather interesting research into the effects of blocking websites, one of the routes favoured by anti-piracy organisations from the Carnegie Mellon University (no, us neither). It suggests that blocking individual websites, such as The Pirate Bay, has had little or no effect on UK illegal downloaders' habits. But, it suggests, when access is blocked to a number of websites, consumers are more likely to head towards legal streaming services. The report, which you can read here, said: "Our results show that blocking The Pirate Bay had little impact on consumption through legal channels — instead, consumers seemed to turn to other piracy sites, Pirate Bay 'mirror' sites, or Virtual Private Networks that allowed them to circumvent the block. In contrast, blocking 19 different major piracy sites caused users of those sites to increase their usage of paid legal streaming sites such as Netflix by 12 per cent on average. The lightest users of the blocked sites (and thus the users least affected by the blocks, other than the control group) increased their clicks on paid streaming sites by 3.5 per cent while the heaviest users of the blocked sites increased their paid streaming clicks by 23.6 per cent, strengthening the causal interpretation of the results. Our results suggest that website blocking requires persistent blocking of a number of piracy sites in order to effectively migrate pirates to legal channels."
Some more interesting research, this time from Pwc. Its Entertainment And Media Outlook for 2015-2019 suggests that the It further predicts that box office revenues will grow by 7 per cent in 2015, while the average ticket price will rise to £7.50 by 2019. On the marketing side, it suggests out of home advertising will decline, with more ads migrating online. It also suggests that growth in entertainment across the board will come from digital revenue streams. It also says the UK entertainment and media sector will grow by 3.2 per cent per annum over the next five years and will be worth £66.6 billion by 2019. The report stated: "We are seeing that consumers are not interested in the technologies that divide digital and traditional media: they want more flexibility, freedom and convenience no matter where, when or how they interact with content. They want consistency across platforms."
---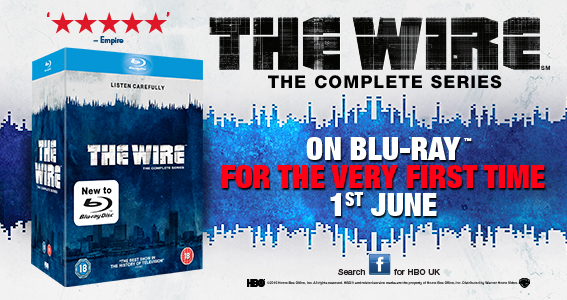 ---
On to some product and acquisition news and Icon continues its strong run of cracking films, with It Follows, probably the best horror we've seen since, er, Icon's The Babadook, due on June 29. And Icon will be using a similar strategy that worked so well for The Babadook for this film. Commenting on its release, Icon's Katie Sexton said: "It Follows was a box office success in February and since then, audience buzz and critical praise have continued to enhance the profile of the film, providing a great launch pad into the home entertainment market. Building on the tried and tested strategy we employed for The Babadook, we are fanning the It Follows flames through both above and below the line marketing and PR, positioning It Follows as 2015's must-see horror and a modern classic that audiences will want to see again and again.
Meanwhile, one of our favourite independent labels, Second Sight, has struck proverbial gold in picking up the UK rights for Penelope Spheeris' trilogy of music documentaries, The Decline Of Western Civilisation. The first looks at LA's early 80s hardcore punk scene, Part II charts The Metal Years, while the third goes back to punk. None of the three have been released on DVD in the UK, while original VHS copies go for a pretty penny on eBay. They include a slew of extras, including a commentary by Foo Fighter Dave Grohl. Commenting on the release, due on July 27, Second Sight's Chris Holden said: "This one is a real coup for Second Sight. The series of films has been a long time coming to DVD, never mind Blu-ray and fans have waited years for this to happen, old VHS copies have been changing hands for large sums. Press interest has been huge already with a feature in last Sunday's Observer and every music magazine lining up to do features. Director Penelope Spheeris is giving us full support with interviews so awareness will be high. We'll be releasing a deluxe 4 disc box set edition of the new restorations and will include never-before-seen footage and performances, interviews, commentaries and more."
---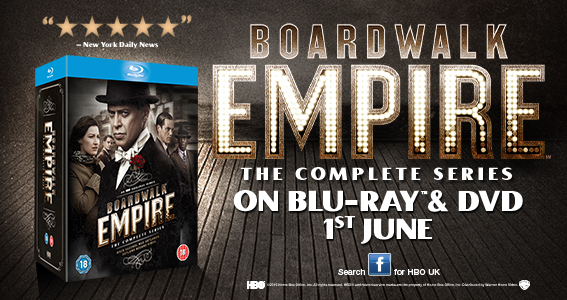 ---
QUOTE OF THE WEEK
"Well, you can call it a problem, but the truth is that [piracy] has also created a public that is now used to viewing content on the Internet. We offer a simpler and more immediate alternative to finding a torrent. In Holland we had a similar situation. That too was a country with a high rate of piracy. And the same thing happened in Canada. In both countries we are a successful service."
Reed Hastings, Netflix, talking about the service's impending launch in Spain.
AT THE MOVIES
The Rock, aka Dwayne Johnson, enjoyed his second number one of the year, with San Andreas' performance, taking £4.63 million in its opening weekend (including previews), all the more impressive given that Fast And Furious 7 was a ready-made franchise with built-in awareness and other stars. Man Up took more than £500,000, while Danny Collins took a touch over a quarter of a million pounds.

Disney's gone remake bonkers this week, with details of not one but two projects emerging from the Mouse House. Firstly it is working on a feature-length adaptation of a sequence from Fantasia (the Night On Bald Mountain one), while next up comes the news that it is planning a new take on Sister Act, the Whoopi Goldberg-starring musical comedy. The film transferred from the screen on to Broadway as a stage show, by way of a sequel.
Not to be outdone, Fox is getting a slice of the remake action, with the news it is looking at an updated version of Big Trouble In Little China. And the lead role of Jack Burton, made famous by Kurt Russell, is being lined up for for Dwayne Johnson, fresh off the back of barnstorming box office for his two 2015 releases, Fast & Furious 7 and latterly San Andreas.

And we should give you some comic book news, as it would be remiss otherwise, so let's turn to the week's big announcement, as Warner confirmed that James Wan has signed on to direct Aquaman. His currency is up following Furious 7's huge success, while his cv also includes the likes of The Conjuring and Insidious franchises.
TWEET OF THE WEEK
TRAILERS OF THE WEEK
The not inconsiderable matter of the new Mission: Impossible trailer…
"Two tickets for, the Scottish play please." "What's that?"

Lou Beale, the early years…
To subscribe to The Raygun newsletter, please email info@theraygun.co.uk
with subscribe in the subject matter
To unsubscribe, email info@theraygun.co.uk with unsubscribe in the subject
For editorial or advertising queries, contact tim@theraygun.co.uk