NEWS FROM THE SECRETARIAT
Nous vous présentons nos excuses pour le retard dans l'envoi de notre première newsletter de l'année !
Comme vous le savez, nous avons envoyé un appel à candidatures pour le/la nouveau/elle président/e à la fin
de l'année dernière. Nous avions nominé sept personnes et un de ces candidats a accepté la nomination. Il s'agit de Nadia Bernoussi. Sa courte biographie est reproduite ici. Merci de communiquer votre accord ou opposition à cette candidature au secrétariat dans les trois semaines qui suivent.
Nous n'avons reçu aucune objection de la part des membres à ce que Vanja Karth soit désignée secrétaire générale et que Fatima Diallo et Gwénaëlle Dereymaeker soient désignées secrétaires générales adjointes. Ces changements ont dès lors d'ores et déjà été mis en œuvre.
Une fois que le/la nouveau/elle président/e aura été désigné, nous restructurerons le comité de coordination, étant donné que nous n'avons reçu qu'un seul commentaire à ce propos l'année dernière.
Les photos de la conférence de Lagos (mai 2012) sont désormais disponibles sur notre site internet.
Nous avons reçu certaines demandes de clarification à propos de la manière dont le RADC travaille. Voici un résumé de notre structure de fonctionnement :
(L'information complète à propos de notre structure etc. est disponible sur le site internet, sous la rubrique
« à propos
»).
Le secrétariat est basé à l'université de Cape Town, au sein du DGRU, le Democratic Governance and Rights Unit, qui fait partie de la faculté de droit. Le DGRU fournit donc un soutien institutionnel à notre organisation. Le RADC a son propre compte bancaire, qui est séparé de celui de l'université ou de la faculté. La comptabilité est effectuée par un cabinet indépendant, et les comptes sont audités sur base annuelle par un auditeur indépendant.
Le secrétariat (dirigé par Mme Vanja Karth) est responsable de la gestion quotidienne du RADC. Ceci inclut la maintenance du site internet et de la liste de diffusion, l'envoi de newsletters, répondre à des demandes générales des membres et d'autres, la récolte de fonds et les contacts avec les bailleurs de fond, la gestion des finances, fournir un soutien logistique aux groupes de travail, l'organisation des réunions du comité de coordination, l'organisation de la conférence annuelle, le développement de réseaux et la promotion du RADC, etc. Les secrétaires générales adjointes fournissent un soutien au secrétaire général, sans devoir être basées au bureau du RADC.
Les groupes de travail sont les moteurs du RADC. C'est à travers leurs activités et travaux de recherche que le RADC a pu s'établir comme organisation crédible en Afrique, et a pu accroître le nombre de ses membres. Tout membre peut suggérer la création d'un nouveau groupe de travail. Une fois que la création du groupe est approuvée et qu'un coordinateur et secrétaire ont été désignés, le groupe de travail est responsable de la rédaction de son plan de travail annuel, de chercher des fonds et de rédiger des propositions de financement aux bailleurs de fonds (avec l'aide du secrétariat). Le secrétariat tentera de trouver des fonds sur base des propositions de financement et du plan de travail clair rédigés par le groupe de travail. Une partie des fonds récoltés par chaque groupe de travail est allouée au financement des frais administratifs du groupe de travail, que nous tentons de garder au plus bas. Le secrétariat tente également de lever des fonds pour sa conférence annuelle. Le secrétariat gère et alloue les fonds en fonction des besoins. Le secrétaire général est responsable de faire rapport aux bailleurs de fonds (avec les contributions des groupes de travail respectifs). Le rôle du secrétariat est donc de fournir un soutien administratif aux groupes de travail. Par exemple, si un groupe de travail organise un atelier, le secrétariat fera les réservations et autres arrangements nécessaires.
Enfin, les groupes de travail suivent un protocole qui les guide dans leurs activités. LIRE ICI (la version française sera disponible prochainement).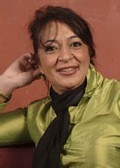 BIO: NADIA BERNOUSSI
Professeur de droit constitutionnel à l'ENA, à l'ISA et à l'IRAT au Maroc, Nadia Bernoussi a obtenu son doctorat d'Etat en droit public en 1998 sur la justice constitutionnelle au Maghreb, sous la direction du professeur A. Saaf. Elle est professeur invitée dans les Facultés de droit des universités de Montpellier en France (2008), d'Aix-en-Provence en France et de Tunis en Tunisie (2010). Vice-présidente de l'Académie internationale de Droit Constitutionnel et membre du Comité exécutif de l'Association Internationale de Droit Constitutionnel, elle est également membre fondateur de l'Association Marocaine de Droit constitutionnel et de l'Association marocaine de science politique; elle est membre du comité de rédaction de la Revue française de droit constitutionnel, périodique auquel elle a contribué par des articles portant sur le Conseil constitutionnel
ou les groupes parlementaires au Maroc.
Empruntant aux disciplines croisées du droit public, de la sociologie politique et de la politique comparée, ses recherches et axes d'intérêt s'inscrivent autour des rapports entre Etat et Droit.
Dans ce sens, elle s'intéresse tout particulièrement à la notion d'Etat de droit, à celle de justice constitutionnelle (Quelle justice constitutionnelle pour le Maghreb ?, Tunis, 2008), aux questions de représentation – par une approche comparée du bicaméralisme en France et au Maroc, à la problématique de la réforme constitutionnelle (Constitution et élection –Rapport marocain, PUAM, 2003), à l'implémentation des droits fondamentaux, à l'historique du processus électoral marocain, ou encore à la place de la femme dans le paysage politique marocain. Son angle d'approche privilégie l'étude de la jurisprudence et celle du droit vivant.
Apologies for the long delay in sending our first newsletter of the year !
NEWS FROM THE SECRETATIAT
As you all know ,we sent out a call for nominations for a new president late last year. We received 7 nominations for president and received one acceptance of the nomination. Nadia Bernoussi has accepted the nomination.
Please read her short bio below.
Please email the secretariat within THREE WEEKS stating your approval or objections to the appointment of Prof Bernoussi as president.
We had no objections from members to Vanja Karth becoming Secretary- General and Fatima Diallo and Gwen Dereymaeker being appointed as Deputy Secretary-Generals so these changes have been implemented.
Once the new president has been appointed we will restructure the co-ordintating committee as we received only one comment about this proposal last year.
We have received some requests for clarity as to how the ANCL works and summarise below:
(Full information about the structure etc is on the website under the "
about us section
" )
The secretariat is based at the University of Cape Town in the Democratic Governance and Rights Unit (DGRU) in the Faculty of Law. The DGRU provides institutional support. The ANCL has its own bank account separate from the university. Financial accounting is done by an independent firm and the books are audited annually by an independent auditor.
The secretariat (headed up by Vanja Karth) is responsible for the day-to-day running of the ANCL. This includes maintaining the website and mailing list; sending out newsletters, responding to general queries by members and others; fundraising , liaising with funders; managing the finances; providing support to the working groups; arranging co-ordinating committee meetings; arranging the annual conference; networking and marketing the ANCL etc. The deputy secretary generals provide support to the Secretary General even though they may not be physically based in the office.
The working groups are the 'drivers' of the ANCL - it is through their activities and research that the ANCL has been establishing itself as a credible organisation in Africa and increasing its membership. Any member may suggest the formation of a new working group (WG). Once approved and a convenor and secretary appointed , the WG is responsible for drawing up an annual plan, seeking out funding opportunities and writing funding proposals (with the help of the secretariat). The secretariat will attempt to raise funds when the working groups provide them with a funding proposal and a clear annual plan. A portion of funds received for each project , is used to fund administrative costs of the secretariat, which we try keep to a minimum. The secretariat also attempts to raise funds for the annual conference. The secretariat manages and disburses all funds as required. The Secretary-General is responsible for reporting to the funders (with input from the relevant working group/s). The role of the secretariat is to support the working groups administratively - for example, if a working group is running a workshop , the secretariat will make the necessary bookings and arrangements.
The working groups have a protocol which guides their activities READ IT HERE (French version to some soon) .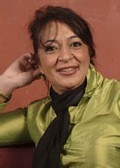 BIO: NADIA BERNOUSSI
Professor of Constitutional Law at the ENA, the ISA and IRAT Morocco, Nadia Bernoussi obtained her doctorate in public law in 1998 on Constitutional Justice in North Africa, under the direction of Professor A. Saaf. She was a visiting professor at the law faculties of the universities of Montpellier in France (2008), Aix-en-Provence in France and Tunis in Tunisia (2010). She is Vice-President of the International Association of Constitutional Law and Executive Committee member of the International Academy of Constitutional Law. She is also a founding member of the Moroccan Association of Constitutional Law and the Moroccan Association of Political Science and is member of the editorial board of the Journal of French Constitutional Law, to which she periodically has contributed articles on the Constitutional Council or parliamentary groups in Morocco.
Borrowing from cross disciplines of public law, political sociology and comparative politics, her research and areas of interest fall on the relationship between State and Law. She is particularly interested in the notion of Rule of Law in Constitutional Justice, issues of representation, a comparative approach to the bicameral system in France and Morocco, the issue of constitutional reform , the implementation of fundamental rights, the history of the Moroccan electoral process, and the role of women in the Moroccan political landscape.
Her approach emphasises existing jurisprudence and applicable legislation.
______________________________________
ANCL MEMBERS NEWS /PUBLICATIONS
nouvelles et
publications des membres du RADC
Laura-stella Enonchong's paper presented at the Annual conference in Lagos, 2012, has been published in a revised form. 'Judicial Independence and Accountability in Cameroon: Balancing a Tenuous Relationship' 5(2012) African Journal of Legal Studies 313-337. The journal is available online at
http://booksandjournals.brillonline.com/content/17087384/5/3
.
Tabeth Masengu wrote a
blog entry
for the Oxford Human Rights Hub on the lack of transformation in the judiciary in South AAfrica and some of her work in this regard.
__________________________________________

Lecturer: £32,558-£46,741 p.a inclusive of London Allowance
Senior Lecturer: £48,075-£55,367 p.a inclusive of London Allowance
Vacancy No: 000481
Applications are invited at Lecturer or Senior Lecturer level by the School of Law in the area of Public Law tenable from 1st September 2013. You will also contribute to our undergraduate and/or postgraduate programme by contributing to other courses and/or offering new ones that further enhance our provision.
You will have a strong track record of research and publications, appropriate to a research-intensive law school, and be able to demonstrate the ability to teach successfully at higher education level. For senior appointments, you should be able to demonstrate academic leadership in research and teaching. The School of Law has an international reputation for work in the field of international, comparative and regional law with particular reference to Africa and Asia, and it is expected that you will have some expertise relevant to the mission of the School.
Prospective candidates seeking further information about SOAS or the School of Law may contact the Head of the School of Law, Paul Kohler (
pk3@soas.ac.uk
) for an informal discussion.
To apply for these vacancies or download a job description/further information, please
click here
.
Closing date: 6 March 2013
Interviews are scheduled for week commencing: 29 April or 6 May 2013
______________________________________
Appel à contribution au livre/
"Femmes et processus constitutionnel en Afrique"/
"Women and Constitution-making in Africa"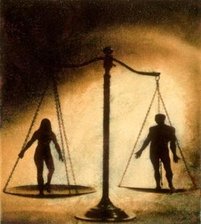 Le comité de travail sur le constitutionalisme, l'égalité et les femmes a pour objectif de
publier un livre en 2014.
Ce livre examinera les interactions et expériences des femmes avec les constitutions dans
les pays africains. Il explorera les défis, succès et récents développements et analysera les mérites des provisions constitutionnelles, les leçons à tirer du contentieux et des jurisprudences émergentes qui semblent renforcer les droits constitutionnels des femmes.
Ce volume se basera sur des exemples concrets des différentes régions géographiques de l'Afrique pour démontrer que la lutte des femmes pour l'égalité dans tous les domaines, y compris la participation politique, est reflétée dans les processus constitutionnels.
Nous cherchons un volume avec différents chapitres qui s'adressent aux débats et problématiques actuels dans le domaine. A ce titre, nous encourageons les contributions sur des thématiques transversales et d'auteurs de différents backgrounds.
The ANCL working group on Women,Equality and Constitutionalism aims to publish a book in 2014. This volume aims to use concrete examples from various African jurisdictions in the North, East, West, Central and Southern Africa to show that women's struggle for equality in all spheres, including political participation is reflected in Constitutional processes. It will encourage contributions from cross-cutting themes and authors from any background.
We invite abstracts on topics including, but not limited to: gender equality, women's rights to be free from violence, women's sexual, reproductive and health rights, legal or psychological aspects of gender dynamics of Constitutions and women's rights to participations in parliament and constitution-making processes in Africa. Chapters may use any methodology and must not be previously published or under review for publication elsewhere.
______________________________________

Think Africa Press is an online pan-African magazine dedicated to providing in-depth and engaging coverage of African issues. The publication brings together a range of voices from across the continent and beyond to offer news analysis, features and commentary on a vast array of topics from politics to development to culture.

We are always looking to broaden our pool of expert writers. Many of our articles focus on politics, economics and social issues, but we also cover many other topics and would be delighted to receive pitches for articles on almost anything.

As well as being published and read widely, writing for us presents the opportunity to help shape important debates, communicate with wider audiences, and ultimately be part of a process effecting change. We would love to be part of that process with you.

If you have any questions please don't hesitate to ask. A list of our particularly desired articles can be found
here
and I can be contacted via
james.wan@thinkafricapress.com
___________________________________