BVA AWARDS… HOW WAS IT FOR YOU
…AND HBO WINS FOR THRONES, AT LAST
OBVIOUSLY PICKS UP SUPPLIER GONG
ATTENDEES WARM TO NEW VENUE
BECKHAM TO BE HONOURED BY HMV
KINGSMAN NO SECRET TO CONSUMERS…
TROXY IS MUSIC FOR NORDIC FANS
SIGNATURES SIGNS MORE AT CANNES…
…AND LOOKS FORWARD TO KNIGHTS
STUDIOCANAL BINGS THE NOISE
JURASSIC WORLD HAS ITS WATERLOO
---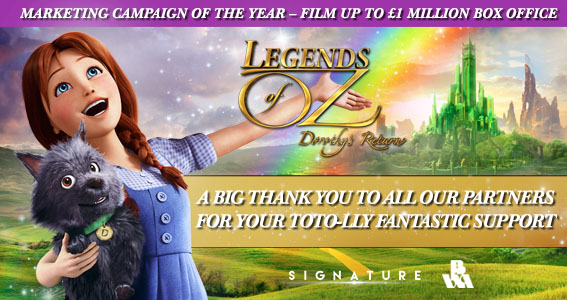 ---
If you can't read this newsletter or see the ads, pl
ease click
here
It Was A Good Week For... Congratulations to all the BVA Awards winners…
It Was A Bad Week For… The poor chap who looked worse for wear at the end of the awards (Oh and by the way, it was technical difficulties and the sheer length of this week's publication that's delayed it. NOT a hangover)…
So, how was it for you? As the dust settles after the BVA Awards and the hangovers dissipate, it's time to look back at the key event in the industry's calendar. After years at the same venue, the event decamped to a new home this year, with most opinions at the event in favour of Tobacco Dock, Wapping. Similarly, the choice of host, Claudia Winkleman replacing previous stand-up comics, proved to be a winner too. And the awards themselves? Well, as ever, some were left disappointed, others celebrating (hands up, did anyone actually lose their awards at the venue?), with big winners including Universal, Fox, Warner and Lionsgate. We'll run through some of the key winners now, with comments from those lucky enough to pick up one of the coveted gongs.
So, loosely in running order, here are the winners in full… Warner picked up two, with the prestigious Distributor Of The Year sitting alongside Marketing Campaign Of The Year Film £1 Million To £5 Million for Jersey Boys. Commenting on the major's success, md John Stanley said: "'Being recognised with these awards is a true reflection of our teams continued hard work and the brilliant product we're given to work with."
As noted, Universal picked up the most, with four awards given across the board, showing its impressive work across all different categories. Its quartet of gongs included Marketing Campaign Of The Year for Films Over £15 Million Box Office for The Wolf Of Wall Street, and, at the other end of the scale, for PR and Publicity Initiative Of The Year for Northern Soul, a film whose success we charted at length here on the newsletter. It also won Marketing Campaign Of The Year For Children for Monster High: Frights, Camera, Action! and Marketing Campaign Of The Year For Special Interest for Lee Evans – Monsters. The company's Ian Foster said: "We were delighted to have received nine nominations, and then to go on and win awards in four of the categories at last night's BVAs was just fantastic. To be the most successful distributor at the awards is testament to the team's achievements and hard work. A great evening all round."
Disney scooped the Title Of The Year for its spectacular seller Frozen, while Fox was another key winner among the studios, it earned a brace of awards for Marketing Campaign Of The Year Catalogue Multiple Product for the theatrical drafting campaign around X-Men: Days Of Future Past, while also picking up Marketing Campaign Of The Year For Film £5 million to £15 Million Box Office for The Fault In Our Stars. Lionsgate's two, meanwhile came for Marketing Campaign Of The Year Catalogue Single Product for Pulp Fiction, as well as Digital And Social Marketing Initiative Of The Year for Filth. Best British Authored Disc Of The Year was given to Studiocanal for its work on The Two Faces Of January.
Signature cemented its growing reputation by picking up Marketing Campaign Of The Year Film Up To £1 Million Box Office And Non-Theatrical for Legends Of Oz: Dorothy's Return. Commenting on its success, the company's Marc Goldberg said: "'Its a hugely proud moment for Signature and I am delighted the team has received the recognition it deserves. Dorothy was a project we put our heart and soul into and this award is testament to the belief we showed in the title. To be the only Independent company to receive an award shows how far we have come and I intend to keep pushing the company further."
And it was great to finally see HBO get the recognition it so richly deserves for what is arguably the TV phenomenon of this decade, Game Of Thrones. The television giant could have felt snubbed in recent years, but finally picked up the Marketing Campaign Of The Year – Television for its work on the third season of the hugely popular TV show. As the company's Ina Fullerton said: "We're thrilled with winning the award especially being up against such tough opposition. 'BVA award winner' sounds much better than 'most pirated TV show'! Huge thanks to our agencies that do such fantastic work on the HBO brand and to the team at Warner Bros. that make it all happen."
Over on the retail side, the crowd of hmv staffers receiving the resurgent retailer's award for Retailer Of The Year – for the third year in a row – showed just what winning a BVA award and gaining the recognition and kudos from its peers meant to the company. It capped off another strong period for the company, and, as hmv's Andy Anderson said: "It's very exciting to be recognised by the industry and win the award for best Retail Store. It's testament to all of the great work that has been going on throughout the year in stores and at head office."
---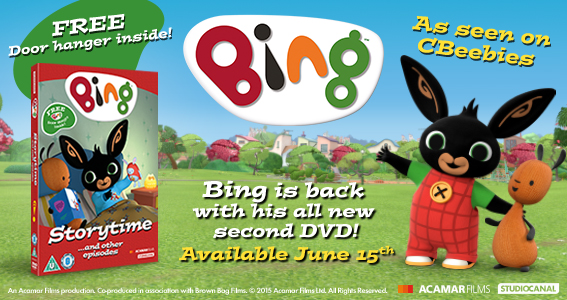 ---
Also winning on the retail side were, remarkably for the first time ever, according to insiders at the supermarket giant, Tesco, which picked up the Retail In-store Theatre Initiative Of The Year for its work on the Frozen Winter Wonderland concept, for Disney's Frozen Sing-Along release. Sky won the Retailer Initiative Of The Year for its Buy And Keep work, with Amazon being named Home Delivery Retailer Of The Year, while Apple was the Digital Retailer Of The Year.
In the as keenly fought as ever Supplier Of The Year category, Obviously Creative won the award. Commenting on the company's success, Alex Carter said: "
We are delighted to be named as the BVA Supplier of the Year 2015. The team here at OC would like to take this opportunity to thank all of the judges and our clients for their continued support. It's been an incredible year thanks to our clients and suppliers and we will continue to build on our success, welcoming new opportunities and continuing to develop unique & creative ways to help our clients engage with their customers. A big thanks to everyone who contributed to such a wonderful evening – we are proud to be a part of this great industry and congratulate all the winners."
Commenting on the awards before the event, the BVA's chief executive Liz Bales said: "
The category is constantly evolving in response to the ever changing consumer behaviour. It's great to see year on year the creativity and strength of campaigns continuing to reach audiences in new exciting ways, through different mediums. It's great to be able to acknowledge all those who continue to make the video industry great and celebrate their campaigns on a fantastic evening." We spoke to her after the show too, gauging her thoughts on the event, she said: "Thanks to everyone involved in bringing the party together, especially the sponsors who embraced the change of approach to really have some fun. I would also like to give a special word of thanks to the BVA Council who were really supportive of us shaking it up a bit, giving us the confidence to put on a bolder show and really celebrate this exceptional category and all the fantastic people who work in it. Everyone has excelled and I hope all feel a sense of pride..along with some pounding heads."
Most people we spoke to on the night thoroughly approved of both the change of venue and some of the new elements introduced to the proceedings, it was good to see it working out so well. The only minor gripes were matters out of the organisers' hands – the gridlock the road outside the venue after the event, and the at times over-zealous security staff ("all right mate, it's not Fabric") – and the fact that few people moaned about the awards and who was and wasn't snubbed, instead concentrating on having a good time, showed how enjoyable it was. We'll have more reaction on the newsletter next week, as well as pictures and more on our website…
---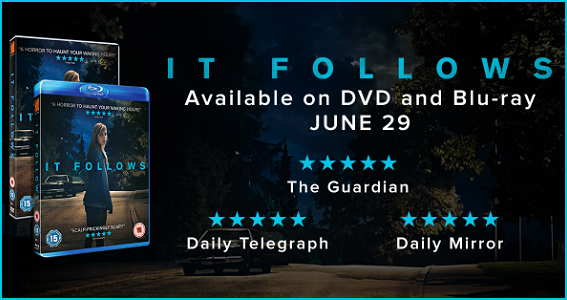 ---
One thing everyone says at the BVA Awards is there should be more get-togethers for the industry, so it's worth mentioning here another big date for your diaries. The hmv Football Extravaganza is celebrating 20 years of raising cash for Nordoff Robbins, the music therapy charity. The event will take place on Tuesday September 1 at the Grosvenor House Hotel in London and is this year recognising David Beckham OBE, giving the former player its Legend award. He joins an illustrious list of characters who have been honoured, at the same time as helping further boost the coffers of the music charity organisation. Beckham himself said: "
I
'
m incredibly honoured to be receiving this Award. When you look at the list of the previous recipients, I feel very fortunate to be considered alongside them. More importantly the night is about recognising the fantastic work that Nordoff Robbins does and raising funds for their vital work.
"
Brian McLaughlin, chairman of The HMV Football Extravaganza and Nordoff Robbins Governor said:
"
We are absolutely thrilled that David Beckham has accepted our prestigious Legend of Football Award. David is, without doubt, one of the world's footballing greats and I am delighted he will be joining us. We have had many great nights since this event began and been joined by some exceptional football personalities. With David Beckham on our team it guarantees this tremendous tradition will be upheld on the occasion of our 20th Anniversary.
"
Paul McGowan CEO at Hilco Capital said
"Once again HMV is proud to support Nordoff Robbins through the HMV Football Extravaganza. Since returning to the event we have seen the Legend of Football awarded to Pelé and Ryan Giggs and David Beckham certainly deserves to join that illustrious group." Tickets are available from rae@thefe.co.uk…
Some of this week's sales new now and the Official Charts Company's midweek bulletin saw Kingsman: The Secret Service, Fox's latest comic book adaptation from the mind of Kick Ass creator Mark Millar, streaking ahead. It shifted more than 100,000 units by the endif play on Wednesday June 10, leaving it ideally placed. It was, through the first part of the week, outselling the rest of the top five combined. It continues a strong run for Fox, one which is set to continue beyond too, as Taken 3 arrives in stores on Monday June 15. Also placing well in the midweek bulletin was SPHE's The Interview, at six, Lionsgate's Mortdecai at eight and Supernatural The Complete Ninth Season at number 10.
But arguably the best performer of the week was Kajaki, which was placed in the midweeks at number five after an impressive total were shipped out into stores. It's a title we've oft covered already, but it's worth reminding readers about its success and first week sales. Commenting on its performance during its first week, Spirit's Robert Callow said: "We are absolutely thrilled with Kajaki's first weeks sales. I would like to thank again all of our retail colleagues who have supported this incredible film and enabled it to be such a great success thus far. We look forward to sales continuing apace in the build up to Fathers Day and beyond…" Its digital sales have been strong too, as The Movie Partnership's Michael Lee added: "We are delighted with the amazing digital result so far of Kajaki. it's been firmly in the Top 10 since its EST release on June 1 and just keeps getting stronger. We thank our digital platform partners for aiding its success by there
continued support of this incredible film."
And completing a triumvirate of comments about Kajaki's success, here's director and producer Paul Katis, who said: "We were taken aback by the strength of the reviews when the film was first released last year. But the level of support we have achieved with the public has been fantastic throughout and I suspect as much to do with the acclaim the young men portrayed in the film rightly deserve as to do with the film itself. Having said that, as producers, we can do nothing but applaud the efforts of our digital and retail teams in a perfectly executed release."
---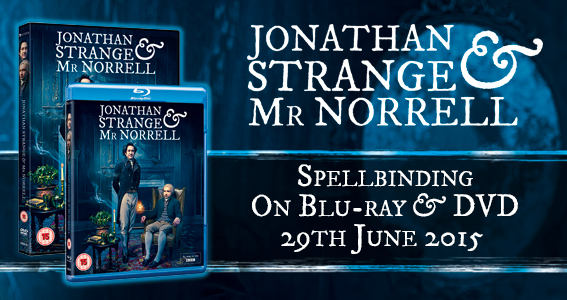 ---
To The Troxy over in East London's Limehouse for third annual Nordicana event held by Arrow Films to promote not just its Nordic Noir imprint and all its TV product from that part of the world, but a whole host of other things too. Stars from some of the label's biggest programmes were in attendance for screenings, Q&As and signings, with exclusive programmes – the final episodes of Arrow's 1864, a sneak preview of Jordskott and the opening episode of the second series of Legacy. There was plenty more besides, stalls selling food and drink from the area, while Arrow's DVD and Blu-ray stall was doing a brisk trade. It's truly heartening to see a label trying to extend its reach and really build its brand. Kudos all round. Commenting on the event, Arrow's Jon Sadler said: "We take the Nordic Noir & Beyond brand very seriously and it's our objective not only to maintain interest in the genre among existing fans but also to introduce them to new and differing foreign language TV shows and to also bring new customers into the fold. Nordicana is a quite audacious enterprise and it takes a lot of effort but we believe that experiential is a key component in keeping a brand alive and thriving and everyone has gone away from this weekend both buzzing and excited so we achieved our objective."
More diary dates and following on from its gothic and science fiction seasons, the BFI has announced plans for its next big blockbuster-style programming burst. And this time it's feeling the Love – the BFI Love season will kick off over the August Bank Holiday weekend, then run from October through to December. As well as screenings around the country, publications, loads at the BFI Southbank, the DVD and Blu-ray arm of the organisation will be closely involved, releasing titles tying in with the season's theme of all things amorous. The BFI's Georgia Grey said: "
Love is the BFI's 2015 blockbuster season, following on from 2014's hugely successful Sci-Fi season. Our video publishing department will be releasing a series of Blu-rays and DVDs to support the season, starting this July with Rossellini's classic love films featuring Ingrid Bergman. Releases will run all the way through to February 2016 with more titles being announced at the end of July."
Back to a company we've featured already and Signature has announced a raft of acquisitions following a successful Cannes market, picking up, among others, Dog Eat Dog, starring Nic Cage in a Paul Schrader film; espionage thriller with Hailee Steinfield from Enders' Game and Pitch Perfect 2 as a teenage special ops agent who wants to be a normal student, alongside Samuel L Jackson and Jessica Alba; Sarah Jessica Parker in All Roads Lead To Rome; family adventure Savva: Heart Of The Warrior and satanic possession thriller The Vatican Tapes. Commenting on the signings, Signature's Marc Goldberg said: "
Cannes was a hugely successful and busy market for Signature. We are excited to be working with some new partners and continuing our excellent relationships with others; I am looking forward to releasing such commercial, quality content. There will be another five or six titles that we will look to announce in the coming weeks."
Sticking with Signature and its gearing up for its next big release, Last Knights, due on June 29. Commenting on its release, Signature's Claire Loewenthal said: "
Signature has had a phenomenal year so far and we are looking to continue our success with our upcoming action epic, Last Knights. A finely tuned advertising campaign comprising TV, digital and press as well as a fun and thorough PR campaign, we're hoping, will result in an impressive physical and digital performance on June 29."
---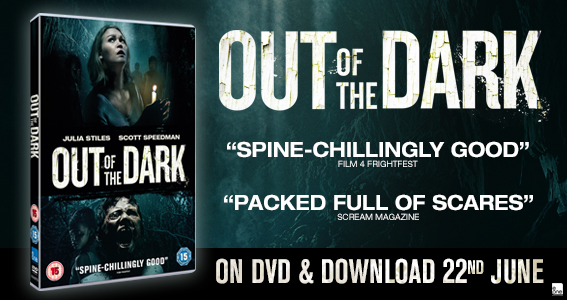 ---
Another company having a strong time of it is Curzon and its Artificial Eye imprint, which has a trio of titles due out on Monday June 15, with Home From Home, The Green Prince and, best of all, Wild Tales. The latter is one of the most successful foreign language releases of 2015, boasts the involvement of Pedro Almodovar and has one of the most shocking opening scenes of any film you'll see this year. Commenting on its release, Curzon's Paul Diment said: "
Ever since its premiere in Cannes back in 2014, both critics and public alike have been unanimous in their praise for Argentinian black comedy Wild Tales. Our home entertainment release on Monday comes of the back of an extremely successful UK theatrical run where the film has grossed over £700,000 and continues to play. Our pre-release press ad campaign begun a couple of weeks ago, and will continue through the week of release, running in tandem with our social media activity."
Also performing exceptionally well in 2015 is Studiocanal, particularly in the family arena, where both Paddington and Shaun The Sheep have scored well. Its further enhancing its credentials in this sector with Bing, a pre-school character proving to be a winner for the company already. Here's Studiocanal's Kelly Morris on the sophomore outing for Bing, due on Monday June 15: "
Following one of the biggest pre-school DVD launches in recent years, Bing is back in his all new second DVD, Storytime, which also includes a limited edition door hanger! Adapted for television from the original books by Ted Dewan and produced by London based independent studio Acamar Films and Dublin-based partners Brown Bag Films, Bing has seen extraordinary success since it launched last year, the series has won a Writer's Guild Award, a BAFTA nomination for best pre-school series and has been a hit on CBeebies, iPlayer and Facebook. From taking a bath to making a smoothie, or from trying to share the only 'big' swing in the playground to dropping your ice-cream on the pavement, Bing stories are small but they are full of drama; everyday dramas that all young children and the grown-ups in their lives with recognise. Since hitting retail, the first Bing DVD Swing has sold over 32,000, proving his unrivalled popularity with children and their parents. Storytime will be launched with tradewide support across traditional and non-traditional retailers next week and further supported through a digital marketing campaign, and with the toys set to launch in July and the books already performing well, 2015 certainly looks set to be Bing's year."
Out at cinemas on Friday June 12 ahead of its home entertainment bow on Monday June 15 is one of the first releases under the new Platform Entertainment banner, Age Of Kill and as well as having an extensive London underground poster campaign (you must have seen the ads by now), the star of the film, Martin Kemp, has been doing the rounds this week, carrying out a wealth of interviews as well as a press junket, with coverage in the Mirror, Heyuguys,

thehollywoodnews.com

, Digital Spy and more to follow in the Mail On Sunday, The Sun's TV Magazine and Hello! Commenting on the release, Platform's Monica Macasieb said: "Age of Kill has been grabbing attention with an extensive London Underground poster campaign, featuring both four and 12 sheet posters plus an exclusive Sun newspaper preview screening promotion, as well as a high profile publicity campaign supported by lead star Martin Kemp. Kemp has supported the release with appearances on ITV1's This Morning, Sky Sunrise and BBC Radio 2 Steve Wright plus extensive online and print interviews. Following on from the successes of Vendetta and We Still Kill The Old Way we knew that Age Of Kill deserved some very strong marketing support and wanted to show our confidence in the title. Action-thriller fans cannot have failed to take notice."
The other big theatrical release is, of course Jurassic World. And kudos to Universal for its impressive activity promoting both the theatrical release this week of Jurassic World and the drafting activity for the original three Jurassic Park films. One of the key elements of the campaign saw the studio putting a huge container slap bang in the middle of London's Waterloo station at the end of last week, while this week saw Universal not only opening the box and raptors emerging, but a fully fledged takeover of the station, both on the concourse of the mainline operation, but also the underground too. Among the wealth of different advertising and activity there was also a store selling the original Jurassic Park films, which is part of the major's impressive drafting activity. The trilogy currently sits at number 15 on the overall Official Charts Company chart, the Blu-ray SKU even higher in its respective listing. What's more the resultant coverage was incredible, with scores of online columns, pictures, news stories, mentions on social media and a lot more. We'll have more in the drafting activity soon.
---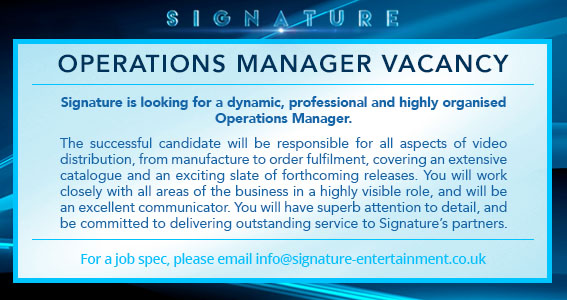 ---
Congratulations and a big thanks to our special Raygun quiz team, made up of assorted contributors to the magazine, former RRP editor Toby Weidmann; designer, writer and former VHE/HEW staffer Dan Auty and multi-hyphenate founders of the Duke Mitchell Film Club, Alex Kidd (a former hmv man) and Evrim Ersoy, who helped manager and Raygun founder Tim Murray to an impressive win at a special trade press quiz hosted by Disney. Our team beat off challenges from the likes of Toy News and Marketing Week to be crowned champions and officially the most knowledgeable trade magazine in the UK when it comes to film, DVD and the entertainment business (or something like that). We'll take on all-comers if anyone wants to challenge us…
Congratulations too to Warner md John Stanley, who last weekend completed his 3 Peaks Challenge, which saw him walking up Ben Nevis, Snowdon and Scafell Pike all in the space of 24 hours. It was all in aid of raising cash for Colnbrook School, an establishment for children with learning difficulties. You can donate by going here. Stanley said: "I finished in 23:03hrs, with knackered knees and a full heart… it was an incredible experience 85mph snow blizzards on Ben Nevis was a delightful way to start."
And we'll end with a cracking idea from Curzon, which is introducing a new event at its Curzon Soho Cinema in London's West End. The Curzon Filmmakers' Club will be holding weekly screenings for anyone in the industry, from producers through to, well, Raygun types and others involved in the business, on Friday mornings at a reduced rate. Curzon cinema marketing manager Irene Musumeci said: "We are excited to be launching Curzon Filmmakers Club at Curzon Soho on Friday June 19 with a screening of Thomas Cailley's sparkling debut film Les Combattants. Filmmakers Club is a great opportunity for anyone involved in film to see and discuss the best new independent cinema releases at a reduced rate. Curzon Soho has long being a destination of choice for film lovers and filmmakers and we look forward to supporting new filmmaking talent in the future and seeing the club grow in the coming months." We're joining up so will hopefully see you there's more details here.
---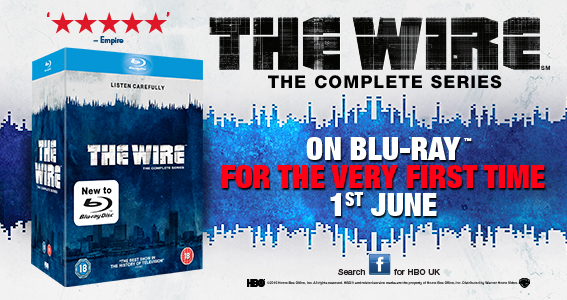 ---
QUOTE OF THE WEEK
"
Our observation of the UK theatrical market has been that over the last couple of years there has clearly been a paradigm shift. We have determined that an alternative distribution model that doesn't have conventional theatrical at the top is right for us. The UK in particular is an area where there is an irreversible pattern of market change. We worked for as long as we could in those conditions. We have a very active interest in the physical market place and we'll need to fill our pipeline. There will be some very interesting alternative releasing methods we'll adopt for some of the upcoming slate."
Koch chief Craig McNicol quoted in Screen Daily talking about the company's exit from fully-fledged theatrical releases to concentrate on DVD and other areas. Forthcoming title Bill will still get a wide release, more on this shortly…
AT THE BOX OFFICE
Spy took top slot ahead of the dino onslaught of Jurassic World, taking more than £2.5 million. Insidious Chapter 3 took £1.4 million, while Secret Cinema's latest presentation, The Empire Strikes Back, posted figures of more than £300,000. Bollywood outing Dil Dhadakne Do took more than £200,000.
It's been a few weeks since we had a Ghostbusters update, so we're peaked to tell you that Chris Hemsworth, aka Thor, has joined the cast of the new take on the classic franchise, which is being helmed by Paul Feig. The film is, as much publicity has stated, be female friendly, with Hemsworth set to star as a receptionist…
And this week's sequel news: no surprise to hear that a Pitch Perfect 3 is in the works, given the success of this year's sequel. Perhaps more intriguing is the fact that the much talked about Bad Boys 3 may finally see the light of day, with Joe Carnahan, most recently behind Stretch from Universal, set to be involved…
Elsewhere, it looks as if the second series of Daredevil, the Netflix exclusive take on the Marvel character, will see the Man Without Fear going up against The Punisher. Jon Bernthal, star of The Walking Dead, will appear as the inventive killer…
SITE OF THE WEEK
BVA Supplier Of The Year winner Obviously Creative has a new website. You can see it here…
TRAILERS OF THE WEEK
Forthcoming from Signature…
This has been on the cards for a while and it looks excellent…

More UNCLE business…
To subscribe to The Raygun newsletter, please email info@theraygun.co.uk
with subscribe in the subject matter
To unsubscribe, email info@theraygun.co.uk with unsubscribe in the subject
For editorial or advertising queries, contact tim@theraygun.co.uk