ARRIVAL LANDS
MIDWEEK CHART UPDATE
SHELL SELLS…
…AS MANGA POWERS UP…
…AND RELAUNCHES WEBSITE
PLANET RULES AGAIN
HORSING AROUND
ROGUE EXTRAS REVEALED
DUTY CALLS AGAIN
WALTER'S NO SOFTY
DARKER SPANKS THE OPPOSITION
NAPOLEON AIDED BY DRAGON
A LOCAL FILM
PREMIUM VOD ON THE AGENDA AGAIN
---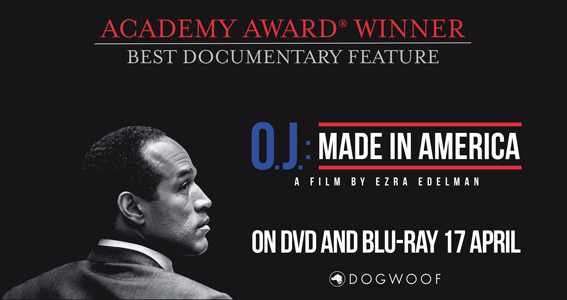 ---
If you can't read this newsletter or see the ads, please click here
It Was A Good Week For... Arrival makes an impact…
It Was A Bad Week For… Netflix rumoured to be getting ready to clampdown on illegal streams and downloads of its content…
Arrival has, er, arrived and landed in stores this week (we've been making these cheap gags for weeks now and we've still got some stored up), and eOne's marketing certainly didn't get lost in translation, as the film rocketed to the top slot in the Official Charts Company's midweek bulletin. At the halfway point in the week, the Amy Adams starrer had picked up sales of just under 60,000, making it a clearly identifiable object at the top of the listings. Commenting on its success, and thankfully without loads of poor puns, eOne's Tom Westbey said: "It's great to see Arrival become a home entertainment hit and continue the film's success."
And what of the rest of the charts beyond this? Well, picking up the Mother's Day purchases comes A United Kingdom as a new entry a number four, while the equally gift-friendly Call The Midwife (at number 10) and Mum's List (16) are other new entries clearly being snapped up as presents, while the promoted Jennifer Aniston ensemble Mother's Day also picked up further traction, rising up 32 places to number 37. Away from all things mum-related, the original Ghost In The Shell (see below on that one) is in at number 18, and the latest WWE release, Royal Rumble 2017, is at number 38.
Back to number 18 and we'd already covered Ghost In The Shell ahead of its release, but the original Japanese anime film has scored a success as part of Manga's cleverly timed strategy which saw it returning to shelves just ahead of the theatrical bow for the live action Hollywood remake. Commenting on the release, Manga marketing manager Andrew Hewson said: "With our recent re-release of Ghost In The Shell this week, we've been aiming to draft off the back of the upcoming live action theatrical release starring Scarlett Johansson by introducing the franchise to an audience who may not be familiar with the original anime. This primarily focussed on a reissue of the original 1995 film on DVD and Blu-ray, but also a re-release of the Stand Alone Complex OVAs - Laughing Man, Individual Eleven and Solid State Society with brand new specially commissioned artwork. So far theses have been very successful, thanks to a fantastic above the line campaign with heavily targeted ad spend hitting not only anime fans but also action, sci-fi enthusiasts who might know of the brand but never bought into before. We have also had great support from grocery, HMV and other specialist online retailers."
---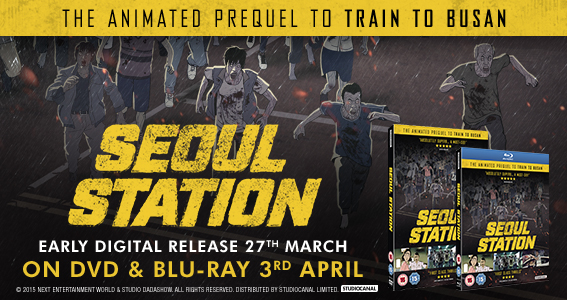 ---
There's been plenty of drafting activity from Manga this week, as another big theatrical title, this week's new take on Power Rangers out at cinemas from Lionsgate, has been matched with further activity around the original series from Manga. Commenting on this, Andrew Hewson, again, said: "'Also out this week is Saban's Mighty Morphin Power Rangers, with our Season 1 release coming to the UK in June. To tie in with the imminent release of the new film from Lionsgate, we decided to bring out two best of collections from the original series, Green With Evil and Best Of Blue - both not only give a great taste of our upcoming complete sets but are also a great drafting opportunity. These have been performing very well in grocery!'
And finally from Manga, the company has just given a new lease of life to its website, relaunching and redesigning its web presence. You can see the results here at mangauk.com, and here's Andrew Hewson explaining the rationale behind it. He said: "'We recently revamped our website by giving it a clean and sophisticated new look, making it easier to navigate and producing more engaging content for fans. You can find our webshop with latest releases, and also our editorial blog with frequent posts on upcoming titles and anime news. Along with the website, we've updated our weekly newsletter The Mangazette that gives the most up to date information on current releases and anime articles."
Back to some recent chart successes and kudos must go to BBC Worldwide for impressive performance of its first ever 4K UHD Blu-ray release – one that, as we reported here earlier this year, was the first ever natural history title to be released on the ultra high definition, state of the art format. And it got off to a strong start too, enough to propel the landmark wildlife series back into the charts. As BBC Worldwide's head retail for UK sales Matthew McNamee explained: "Planet Earth II 4K UHD had Week 1 sales of nearly 3,000 units which is great news and will continue to sell well as it becomes a must own title for all 4K UHD TV owners. The release of Planet Earth II in 4K UHD has also resulted in Planet Earth II jumping back up into the DVD charts to number five in the Top 200, number two in Top 50 TV and the number one BBC Worldwide title last week."
---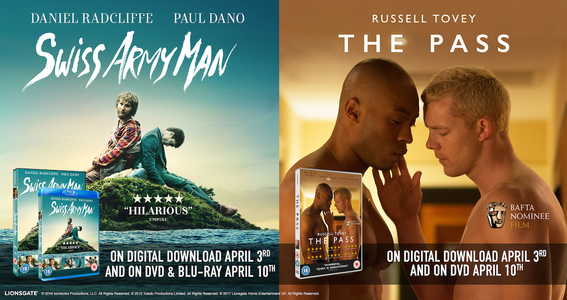 ---
To the Eagle in London's Vauxhall for a cheeky Sunday evening sortie to Horse Meat Disco as the capital's finest night out helped launch the latest Criterion Collection release in the UK, early, rarely seen John Waters film Multiple Maniacs. A decent crowd turned out for the heavily promoted event, which saw the club throw open its doors early to screen the film, starring larger than life screen legend Divine, and Eagle owner (and former video industry stalwart) Mark Oakley showed off some of his personal collection of Divine and Waters trash memorabilia, while some of the regulars and characters from the night turned up wearing outfits inspired by Divine and the film. Needless to say, us at The Raygun were in attendance, and stayed along for the club night too… Commenting on the launch, SPHE's John Biggin said said: "Where better to celebrate the rediscovery of this genius celluloid atrocity from the Pope of Trash than an iconic underground club night? The team at Horse Meat Disco brilliantly embraced the anarchic spirit of this outrageous film, which is essential viewing for fans of John Waters and Divine.""
To the old VCI offices in Dean Street, for those with longer memories, which is now the latest Soho House outpost the Townhouse, for a special screening of the extras and other value added material from the next film from the Star Wars production line, Rogue One, due on DVD and Blu-ray from Lucasfilm and Disney on April 10. The screening room is, by our reckoning, located somewhere near where the old Cinema Club office used to be, and we were treated to a series of featurettes which will appear on the Blu-ray, 3D Blu-ray and selected digital download SKUs (the DVD is extras free). There's some fascinating material in there, not least because it soon becomes clear that everyone involved in the production is a massive fan boy (executive producer John Knoll, an ILM staffer, first visited the special effects company as a teenager on a trip from the UK just after the first Star Wars film was released, now he's an ILM staffer who came up with the concept for Rogue One). There's one featurette which is certain to excite the film's core fan base looks at all the Easter eggs and references to other Star Wars films contained within Rogue One, although it's the likes of Riz Ahmed ("I had his email address and I'm spamming the director [Gareth Edwards]," he recalls about his auditions clips) and Diego Luna ("you just want to be his mate the second you see him") that steal the show. More on this ahead of the big release date…
---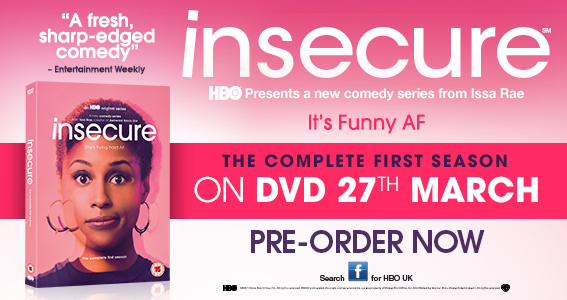 ---
With Broadchurch kicking up a storm on ITV screens on Monday nights ahead of its Acorn release on April 24, one of the the company's other big franchises is also returning to television this Sunday for its latest outing, before it too makes it way to home entertainment formats. By now, you should have seen the extensive marketing and trailing for the fourth outing of Jed Mercurio's masterful Line Of Duty, which sees more big names, Thandie Newton and Jason Watkins among others, joining the anti-corruption regulars such as Martin Compston and Vicky McClure. The series is due on DVD on May 8, both as a solus fourth series release and a box set featuring the complete package of all four series of the acclaimed programme. In keeping with previous LoD transmissions, and Broadchurch too, this one is likely to dominate conversations both online and around the water cooler for weeks to come. Commenting on the release, Acorn's joint head of marketing Helen Squire said: "This fourth series of Line of Duty is poised to keep viewers glued to their screens for the next six weeks with shocks and plot twists aplenty. With their promotion to BBC1, the anti-corruption team expect to delight a whole new bigger audience as well as satisfying their loyal fanbase. Line Of Duty has a huge number of fans within the industry - and we're know you're a tough crowd! What further proof do we need that this is must own TV product at its best?"
Also on the television front, but looking further overseas, and a new imprint is launching based on the popular Channel 4 strand, Walter Presents. The strand, available on the channel's All 4 vod offering, sees its titular TV expert handpicking the best TV from outside of the UK, offering up quality TV series for a more discerning audience. The first forays into the physical home entertainment sector will be released through Spirit, with first Spanish series Locked Up arriving on March 27, followed a week later by Spin, from France. Here's Spirit's Sarah Stanley on the release: "We here at Spirit are absolutely delighted to be working in partnership with the Walter Presents team and launching this exciting new label on March 27 both on DVD and digital platforms. We will be unleashing with the provocative award winning Spanish prison drama Locked Up Series 1. This totally original series is the first of its kind to come to our screens in the UK. It is a labyrinth of twists and turns coupled with some truly compelling characters. This is hotly pursued by the topical engrossing French political drama, Spin Series 1 and 2 releasing on April 3. The series focuses on French politics through the eyes of two spin doctors, once mentor and pupil now on opposite sides of the battle lines. If you love games of power, reason, hate and love then this is for you."
In the week that it overtook another Universal title to become the second highest grossing 18-rated film of all time at the UK box office, the studio has officially confirmed the home entertainment release days for Fifty Shades Darker. The title, which, with almost £23 million earned at cinemas is now second only to its predecessor Fifty Shades Of Grey after overhauling The Wolf Of Wall Street, will arrive on digital download on June 12 and on DVD and Blu-ray two weeks later on June 26. It's no mean feat for the sauce-laden sequel, where the franchise now dominates in terms of its age-rating. Commenting on its success and forthcoming release, Universal's Vicki Davis said: "The Fifty Shades Of Grey franchise has proven yet again that is in a league of its own at the Box Office – and obviously we're having lots of fun dreaming up ways to satisfy the loyal fanbase's desires to see even more of Christian and Anastasia when we release Fifty Shades Darker in June."
---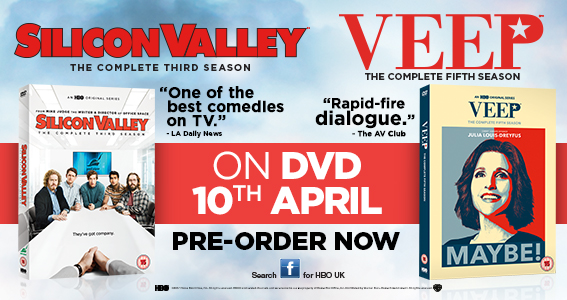 ---
The much-lauded first ever home entertainment release for epic silent film classic Napoleon was not only one of 2016's best-reviewed titles, but it was also one of the BFI's biggest releases. Its initial ship was, by our reckoning, one of the biggest ever for a silent film and its first month's sales make it the fastest selling silent film ever. The BFI has this week paid tribute to the contribution made by the team at Dragon, which helped work on the restoration and transfer to home formats, with Kieron Webb, film conservation manager at the BFI National Archive saying: "Napoleon and its restoration are legendary. When working with Kevin Brownlow to make his lifetime's work available for audiences in a release with Carl Davis' score, it was a real source of strength to know we could rely on Dragon to bring all their resources of creative, collaborative thinking and sympathetic technical understanding to the undertaking. Dragon's base is a crucible for combining innovation in the latest display technologies with an abiding respect for original production methods. The breath-taking rendition of the film's colours and triptych finale are testament to the value of our relationship with Dragon." Commenting on its work, Dragon's technical director Paul Wright said: "Since Dragon launched over 10 years ago, we've worked on more than 1,000 films spanning the entire history of cinema including numerous noteworthy, even seminal titles, for example the most watched film in British history The Battle of the Somme, Joseph Losey's The Servant, and the soon to be released German Concentration Camps Factual Survey. Abel Gance's Napoleon is one of the greatest examples of a film's rescue and we are so honoured to have been involved in its restoration seeing it right through to theatrical and home entertainment delivery."
And congratulations to former HMV and Anchor Bay staffer Rod Smith, one of our oldest pals in the industry. We've talked previously about his first film through his company Evolution Pictures, which has seen him move further into the world of film production. And after filming wrapped, Smith and Evolution have unveiled the trailer for Eat Local, which as well as Evolution's debut is also the first outing as director for actor Jason Flemyng. You can see the trailer here https://vimeo.com/209802811, while Smith is in negotiations with UK distributors for a release on these shores. Smith told The Raygun: "Eat Local was the first script I optioned when starting Evolution Pictures in October 2014, I had read it previously, about eight years earlier whilst wearing my acquisitions hat for Starz and it stayed with me. It was written by the BAFTA-nominated writer of Wild Bill, Danny King. I then approached Jason Flemyng who was originally attached to it as a producer with Dexter Fletcher making his directorial debut on it but it failed to materialise. Jump forward eight years and Jason was ready to take on directorial duties for the first time, Jason's father Gordon was a director, he directed the Peter Cushing Doctor Who movies amongst others and with many of his peers directing, Dexter Fletcher, Guy Ritchie, Matthew Vaughan, etc it was the perfect time.Jason's made well over 100 films and is possibly the nicest person in the industry and has a contact book second to none, this was used for casting in front of and behind the camera. We had Jamie Oliver provide the on-set catering, Jason Statham as fight director, David Fincher giving advice and many many more fantastic people who all braved 20 night shoots in a field near Watford in the freezing months of January & February! The cast were all amazing including the wonderful Annette Crosbie who is probably the baddest octogenarian vampire ever to grace the screen, I think a new scream queen has been born! I have been fortunate to work with many talented people on this film and its been a wonderful learning curve for me at this early stage of my producing career, I look forward to using this experience on my next film which hopefully will start filming in Italy early September."
And from the US, reports are again circulating that the studios are in deep discussions with the big theatrical exhibitors about being allowed to release films digitally for a premium price within the traditional theatrical window. According to reports from Variety in the States http://variety.com/2017/film/news/studios-premium-vod-early-1202013205/, it was originally expected to cost $50 for a film at home just over two weeks after it was released at cinemas, but the figure now being bandied around is 30 to 45 days at a cost of $30… Stay tuned as the negotiations proceed…
---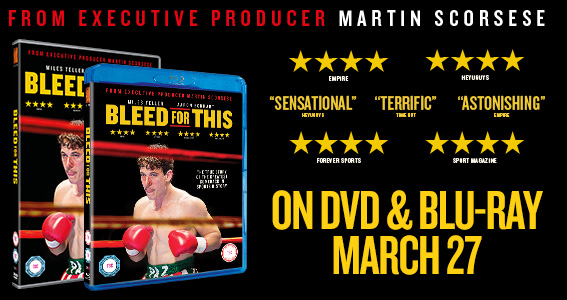 ---
"Some talent is excited about it. Some talent is willing to work with it if we pay them enough. Other talent does not want to be on the cutting edge, say like Kevin Spacey and David Fincher were with Netflix and House Of Cards. If we do well for our talent in those shows, the talent is more interested in working with us.
"How did distribution innovate in the movie business in the last 30 years? Well, the popcorn tastes better, but that's about it. What Netflix wants to do is to unleash film. It's fundamentally about growing the movie business. We are not anti-theatre. We just want things to come out at the same time.
"We haven't released ratings in 10 years, and it hasn't held us back."
Netflix co-founder Reed Hastings sounding off about talent working with the svod provider, as well as its relationship with theatrical exhibitors, and its ongoing failure to release viewing figures.
With strong word of mouth behind it, Beauty And The Beast arrived in UK cinemas with a resounding thud that only the biggest blockbusters can make, taking almost £20 million in its first three days on release, the fifth biggest three day opening ever. It surpassed last year's live action remake of The Jungle Book and bodes all for Disney's ongoing strategy. Meanwhile, the excellent horror Get Out (we saw both this and Beauty at cinemas last week, just to get the most of the counter-programming, it really is everything it's cracked up to be) took more tan £2 million in its opening frame. These were the only two entries in the top 10, with Personal Shopper, with £116,000 in its first weekend, just outside…
And just as Disney's Beauty And The Beast breaks records worldwide, the mouse house is continuing with its ongoing plan to remake more of its animated classics, giving them a post CGI new lease of life as live action films. Currently The Lion King, Mulan, The Little Mermaid and Mary Poppins are all in the works, and Tim Burton's Dumbo edged a step closer to production this week with the news that Colin Farrell is in the frame to star in the film…
Another week, another ludicrous Star Wars rumour sets the world – or rather the Internet – on fire. This week it's more from Han Solo, the planned film about, er, Han Solo. Or maybe not – for Disney supremo Bob Iger this week hinted that the film will reveal what Han Solo's real name is… Needless to say, endless speculation has ensued, with daft fan theories and unfunny jokes aplenty…
Superhero news now, and this one's a goodie, or rather, it will be if it comes off. We've often professed our love for one of Hollywood's finest acting talents, Michael Shannon in these very pages, and after his rip-roaring turn as Zod in Superman's most recent solus outing, he's back in tights for Deadpool 2. Or at least he's rumoured to be – for Shannon is in line to star as Cable in the sequel. Expect plenty of references to his role as Zod done to camera with a knowing wink…
Best swearing you'll see all week from a true master
Blood, sweat and tears to get this on the screen…
Netflix frenzy this week, with this…
https://youtu.be/WnrWPB8qYlc
And here's more from Netflix…
https://youtu.be/bO0JPFu7-Qs
---
To subscribe to The Raygun newsletter, please email

info@theraygun.co.uk
with subscribe in the subject matter
To unsubscribe, email

info@theraygun.co.uk

with unsubscribe in the subject
For editorial or advertising queries, contact

tim@theraygun.co.uk