With so many recalls of just about every brand of petfood out there,
it's very confusing, frustrating and difficult to find something we can safely feed our cats!
Thanks to Maggie for this info:
http://catinfo.org/?link=cannedfoods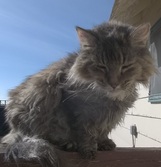 This is Holly, our birthday girl!
Heartwarming stories department:
I hope you can get video on your computer for this one:
Kitten and Puppy Who Kept Each Other Warm in the Rain Have Been Rescued Together!
http://bit.ly/1C0blV1
You may have noticed this issue is 4 days late. Thanks to a poor connection no one seems able to repair, I have limited internet time.  I hope to resume the schedule next month, but for now, this will be the only issue for March. Sorry!

Explosion At Animal Shelter Leaves Three Injured
There was an explosion at the Oradell, New Jersey animal hospital several days ago, when the MRI machine malfunctioned while being worked on by a repairman. He was the only one seriously injured and is in critical condition. Two other workers received lesser injuries, and everyone else is just fine, including 60 animals!
You no doubt have heard about this by now, but in case you haven't, here is the rest of the story:
http://yhoo.it/1E7e4v8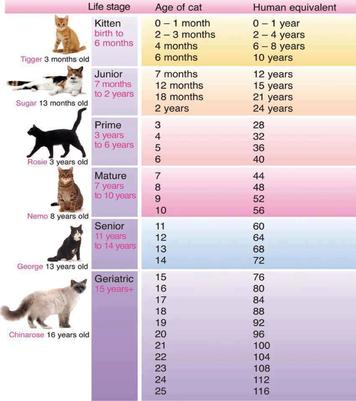 How old is your cat?
Well, my kitty Holly is 26 - off the chart!
Read her interview here:

Thanks to Paul DeCeglie for sending us this story!
    .............................................................
If you have comments, questions or would like to submit a story or photo, please send them to this email address:
felinehelpline@live.com