GUARDIANS GO ULTRA…
…DISNEY "GIVES 4K CREDIBILITY"
CLAWS FOR APPLAUSE
LIFE'S A BEACH FOR ARROW
MIDWEEK CHART UPDATE
SONY IN THE DRIVING SEAT…
…AND HEADS TO THE RIVIERA
DO YOU BELIEVE IN THE WESTWORLD
TRUST HAS ITS OWN MOMENT…
…AND ADDS VALERIAN AD
EUREKA'S JOURNEY CONTINUES
FANS LAP UP VIDEO SELECTION…
…AND PODCAST LAUNCHED
ALTITUDE GOES WITH THE FLOW…
…AND READIES ANOTHER DOC
LIONSGATE PLANS HEIST
KOREA OPPORTUNITIES
RECORD PRIME DAY
ZAVVI'S PRINTS WILL COME
BFI LOOKS AT THE BUSINESS
QUOTE OF THE WEEK
---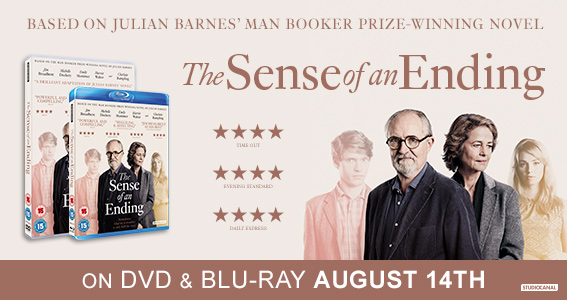 ---
If you can't read this newsletter or see the ads, please click here
It Was A Good Week For... Logan, showing there's life in the old superhero yet…
It Was A Bad Week For… Positive copyright infringing user figures are hindered by illegal set top box use…
Last week in our report on the year so far, BASE chief executive Liz Bales mentioned that Disney's entry into the 4K Ultra HD format would give the high-end, high definition market an added impetus and this week we can confirm that the first title to be released under the premium quality banner from the studio will be Guardians Of The Galaxy Vol 2. The title is due out on this and a welter of other physical SKUs on September 4 (its digital download release comes on August 21). It will boast bespoke extras too, alongside the wealth featured across the standard Blu-ray and the digital version. As the official announcement noted, the 4K version will contain "a special narration of the film by director James Gunn, who guides fans through an inside look at the making of the movie". Filmmakers such as Gunn are keen proponents of the format, which helps, as senior analyst for home entertainment at IHS Markit Jonathan Broughton noted. He said: "What's nice about Ultra HD is whenever I go to industry events or talk to producers, everyone is keen on making it a success. Unlike previous formats, there's a consensus on making it a quality experience"
And Disney's involvement with 4K Ultra HD, not just on its own releases but its Marvel and Star Wars titles too, should give it a boost, as IHS Markit's Jonathan Broughton explained: "Disney is notoriously protective of its brands, by moving into 4K it shows it's satisfied that the format won't damage the brand and is confident it's a positive move. From an industry standpoint, if Disney has done its due diligence on content, then it adds credibility to the format. For marketing and education, it's really powerful to have Disney on board."
---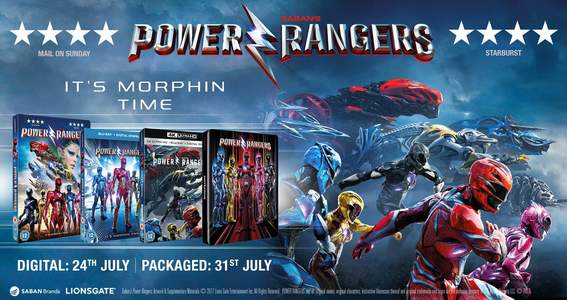 ---
Another superhero made his debut this week on physical formats, including 4K Ultra HD, in the shape of the grizzled figure of Logan, released by Fox. The final outing for the X-Man in his current Hugh Jackman incarnation makes a fitting epitaph to the series and has performed strongly out of the blocks. It had shifted 121,000 units in its first three days on sale, an impressive feat that saw it outperforming the rest of the top 20 combined according to the Official Charts Company's midweek bulletin. Commenting on its success, the company's

Christina Metzler said: "Our aim was to unleash the real Logan through a data-led, event-size media campaign driving A/V reach through social and online via high impact engaging formats. This was supported with a strong PR campaign that began with the European Premiere and Ultimate Fan Screening of Logan Noir in partnership with Empire magazine and Sky Store through to media promotions with The Telegraph and Radio X plus a giant street art mural of Steve McNiven's stunning Steelbook cover attracted a lot of attention in Shoreditch, East London."
Last week we looked at the armada of Dunkirk-related titles launched into the market in the wake of the big splash made by Christopher Nolan's forthcoming film. And one of those, Arrow's excellent BBC docudrama Dunkirk, made its mark this week, entering the Official Charts Company's midweek listing at number six. Commenting on its success, the company's Jon Sadler said: "

We discussed our expectations for Dunkirk in last week's newsletter and it's fair to say that the results this week, hitting number five in the midweeks, has even exceeded our own hopes. We knew that we had a strong product, well positioned, but the Dunkirk fever is very palpable, that is clear, and bodes well for weeks two, three, four, and beyond. We are also releasing the series on iTunes on July 24, which will further deliver transactions for us on what has been a thoroughly successful drafting exercise."
Also in the midweeks this week, Game Of Thrones S1-6, from HBO, has soared back up the charts ahead of the debut of Season 7 on Sky next week, it's placed at number 15. Planet Earth 2 also returns to the upper echelons of the chart, at number 19, while new entries include Fist Fight at number 24, Elle is at 31, and perennial DVD favourite Steven Seagal returns in End Of A Gun at number 34.
---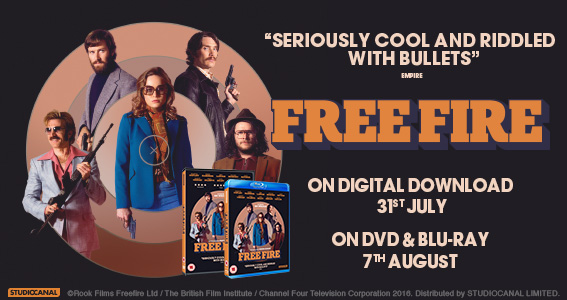 ---
At the start of 2017 Sony Pictures Home Entertainment promised a big year for
the major and, after recent home entertainment successes including the second Trainspotting outing
and the latest from the Underworld and Resident Evil franchises joining the
ongoing 2016 biggie The Lady In The Van, the major's theatrical arm is now in
the midst of two massive 2017 summer blockbuster outings. Baby
Driver has pulled up with its engine revving in cinemas on the back of its four and five-star reviews, and it has amassed £6.5 million in its first two weeks. And the latest from a revitalised Spider-Man franchise,
Homecoming, is now spinning a web at multiplexes around the UK. It's at number one in the box office charts, after earning more than £9.3 million in its opening weekend. What's more, both have strong design elements too, with
Baby Driver already being the subject of numerous alternative poster
competitions, which should indicate plenty of different Steelbook and other home
entertainment packaging opportunities. And having seen Baby Driver, we reckon
Edgar Wright's film has strong potential for plenty of repeat viewing.
Commenting on its summer biggies, the company's vp for marketing Richard Benson said: "We promised back in January that 2017 would be a remarkable year at the box office for Sony. Now both Baby Driver and Spider-Man: Homecoming have opened to rave reviews from critics and audiences alike and equally amazing theatrical results. Put these alongside our other key new releases, including epic TV drama The Crown and fun family adventure The Emoji Movie, and we're set to deliver an incredible Q4 for the trade."
Meanwhile, also due from Sony on home entertainment formats later this year (on September 25) is Riviera, the high profile Sky Atlantic series. And things are shaping up nicely for the programme, with it drawing record viewing figures (it's Sky Atlantic's highest rated launch of 2017) and big download numbers too – 5.3 million downloads of the first episode in the first week, and now soaring past the 10 million mark, making it the most popular box set release in Sky Atlantic's history. All of which bodes well for SPHE's release. The major has form here, having already turned digital TV hits such as House Of Cards, Breaking Bad and Better Call Saul into big physical properties. SPHE product marketing manager Amy Sawyer said: "A high-stakes thriller set in the billionaire's playground, this is one of Sky Atlantic's biggest launches in recent years, delivering incredible ratings week after week. Now we're excited to give people the chance to bring home the glamour of Riviera on Blu-ray and DVD. With its perfect mix of action, drama and gripping plot twists, it's a must-own for fans of quality shows like The Night Manager and Billions."
---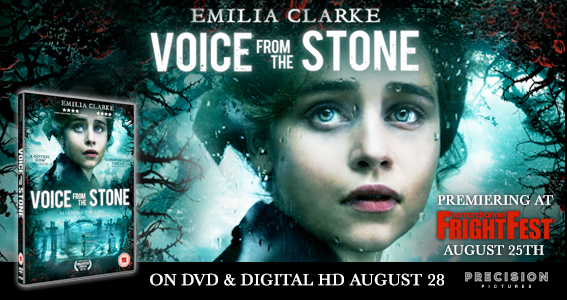 ---
Another big Sky Atlantic hit launched with the kind of brouhaha only the Sky empire can muster is Westworld and it might have been a long-time coming, but Warner has finally confirmed the physical release date of one of the most talked about TV programmes of the past year or two. The updated, all-new version based on the classic sci-fi film will arrive in Q4, as Warner marketing manager Alice Dean explained: "

We are thrilled to be releasing Westworld: Season One on Blu-ray, DVD and 4K Ultra HD on November 6. The series features a star studded cast and received an outstanding 22 nominations for the 2017 Emmy awards this week."
The ongoing work of the Industry Trust was awarded this week as the Alliance for Intellectual Property's IP Champion award for its efforts with the Moments Worth Paying For Campaign. Now up to number 33 (see below), the series of ads, featured in cinemas and beyond, are aimed at educating the public about the importance of copyright, why it is essential and highlighting the creative work that goes into film-making, encouraging consumers to eschew illegal downloading and streaming in favour of paying through legitimate sources. Commenting on its success,

Liz Bales, chief executive, Industry Trust for IP Awareness said: "We are very pleased to have received the IP Champion Award for Moments Worth Paying For. We're incredibly proud of the campaign and to see its success acknowledged by the IP industry is hugely rewarding.

Over the past six years the target audience has had over two billion opportunities to see Moments Worth Paying For messaging, with an estimated media value of £49.3 million. The impact and sustainability of the campaign is thanks to the collaboration of our brilliant partners, this includes UKCA and its exhibition members, Digital Cinema Media and Pearl & Dean as well as Clear Channel and Primesight for kindly gifting us inventory. Also the members of the Industry Trust, who tirelessly source new and exclusive content to help drive anti-piracy messaging across audiences.

The longevity of the campaign has enabled us to build consistency and credibility with audiences, ICM research shows the campaign has proven influence in driving greater consumption of legal content from those exposed to the campaign versus those not exposed to the campaign. In addition the variety of executions pulls at different levers, yet consistently educates audiences on copyright and encourages them to respect the creativity of our industry.

The challenge of piracy continues to evolve as new technologies enable consumers to circumvent the pay walls of legal services on which our sector depends. Making the delivery of effective, sustainable campaigns more vital than ever. Our thanks to the Alliance for its essential work in championing the cause for IP."
And, as if by magic, the news was met with the release of the latest in the ongoing Moments Worth Paying For series, as Lionsgate has collaborated with the Trust on bringing its forthcoming Luc Besson sci-fi pic Valerian And The City Of A Thousand Planets into the series. As ever, it keeps to the formula, with one of the film's stars, Dane De Haan, introducing clips from the spectacular film, explaining: "The level of detail is incredible. Futuristic cities in faraway galaxies, strange alien species. The whole thing is a visual feast. It's the kind of film that is made to be watched on the big screen. Moments like these are worth paying for…" You can see it here: https://youtu.be/84QYnkWcT5g
---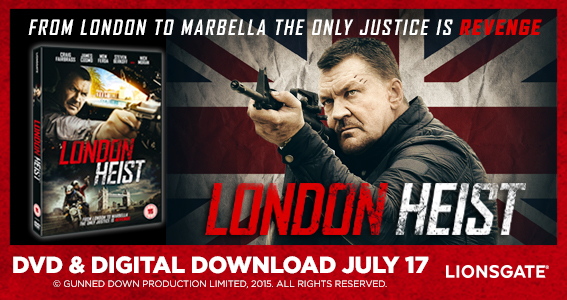 ---
Independents have been heading to their favoured sources for disseminating information across social media, such as Twitter, to unveil releases due in the coming months. Chief among these was Eureka and its Masters Of Cinema imprint. Here's the company's Ruth Schofield on its September slate. She said: "

September is going to be an exciting but extremely busy month for us, with a schedule chock-full of releases. Our line-up is set to include Jules Verne's beloved classic novel, Journey to the Center of the Earth, is brought to the screen on Blu-ray. This thrilling adventure, starring James Mason, is set to relaunch the Eureka Classics range; Lubitsch in Berlin - our previously released DVD set that collects six restored works from the silent phase of Lubitsch's career, will be upgraded for the first time ever on Blu-ray, in a three-disc set as part of The Masters of Cinema Series; A new found footage feature Capture Kill Release, is an unflinching and chilling depiction of a couple's moral decay for the sake of their "art" and one of the most talked about independent horror films in recent years; Series 1-8 of The Supervet follows charismatic and witty surgeon Professor Noel Fitzpatrick as he leads a team of 100 nurses, physiotherapists and hydro-therapists, to be released on DVD in a mammoth 17-disc set; Also becoming more widely available, following a recent exclusivity period with the online store Zavvi, The Entity, Enemy Mine and The Human Centipede Trilogy Steelbooks will be re-issued. And finally, launching our new Montage Pictures sub-label, Suntan, the coming of 'middle-age' film, from Greek filmmaker Argyris Papadimitropoulos, that celebrates the beauty and strength of the youthful body, while simultaneously embracing its inevitable decay".
Meanwhile, Arrow Video sent the fanboys into meltdown by unveiling its October slate on social media, with a raft of titles topped off by one it has teased to its diehard fans in recent weeks. It has officially confirmed that John Carpenter's shape-shifting horror The Thing is due, as well as revealing a sumptuous Steelbook package for the title – one that sent pre-orders into meltdown. Other titles include Herschell Gordon Lewis' classic no-budge schlock horror Blood Feast (once on the banned list, no less); blaxploitation horror JD's Revenge; a lavish George Romero box entitled Between Night And Dawn; end of the world actioner Miracle Mile; and the aforementioned The Thing. Commenting on the demand for it, Arrow's Jon Sadler said: "

We have had a phenomenal response already, resulting in an almost unprecedented ordering frenzy – especially on The Thing." Head of catalogue Kevin Lambert added: "We are really happy with the feedback from our fans to our announcements this month. Not only do we appear to have crashed our own site, but it seems we have caused Amazon to disable the page for The Thing due to traffic. This is, of course, a huge accolade and hopefully the internet will get to grips and be able to cope with next month's' killer announcements (sorry, I tease!).

The releases for October feature a Steelbook of The Thing alongside a second limited edition in rigid packaging with posters and lobby cards. Ewan Cant, the senior producer in charge of the release, has really gone to town on this disc. It really shows how well loved this film is to see how the fans are reacting to this release. What totally sets this edition apart is the brand new 4K restoration we've carried out with the collaboration of John Carpenter and DOP Dean Cundy. We have gone back to the original camera negative and given the film the treatment it deserves.

Alongside Carpenter we have another master of horror, not just arriving, but smashing his way into the line up... none other than George Romero! A limited edition collection of his works between night... and... dawn. The box set contains brand new restorations of The Crazies, Season Of The Witch and There's Always Vanilla. This has been a long gestating project, that we've been restoring for a few years now and we're so happy for it to finally hit the streets.




With those two releases it would be a shame to go any larger, but we did, sorry. For the first time in the UK, we'll be unveiling Steve De Jarnatt's post apocalyptic masterpiece Miracle Mileon Blu-ray and DVD as a dual format release which will be packed with extras.

Next up Blood Feast, from the godfather of gore, this needs no introduction, and is the first of our Herschel Gordon Lewis box set to be split out into individual dual format editions. We'll keep putting them out until people tell us to 'stop the kettle bells'.

Last, but by no means least, Blaxploitation at its best, JD's Revenge — the film was remade in the early 2000s as Bones starring Snoop Dogg— a young man possessed by a gangster from the 40s. JD's... stars Louie Gossett Jr and features a raft of new interviews and extras. Enough to get excited to get the pimp slap hand out."
Sticking with Arrow Video and the imprint has launched a new podcast to cover its products and, once established, other genre fare too, given a boost not just to its titles but beyond. Commenting on the initiative, Arrow's Mike Hewitt said: "We were thrilled this week to launch Episode 001 of the Arrow Video Podcast with Sam and Dan. With such an engaged and strong fanbase for the Arrow Video brand, it's something we've been looking to do for some time, and we're super excited to be working with two well-known names in the UK industry in the form of Dazed contributor Sam Ashurst and SFX guru Dan Martin to host each episode. Set to release bi-weekly, we look forward to seeing the podcast grow to incorporate not just Arrow Video releases, but also widen to feature cult film and horror-themed news, film recommendations, interviews and much, much more in future episodes. Listen, or subscribe, via Soundcloud or via iTunes

."
---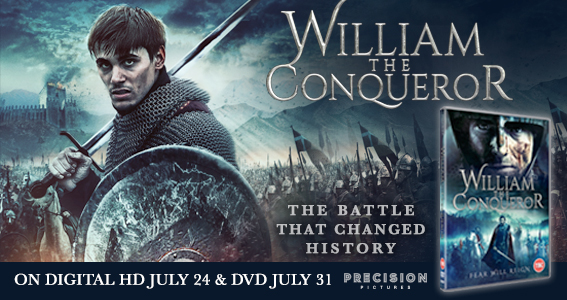 ---
Acquisition news now and Altitude has added to its slate by picking up a
documentary by noted Chinese artist and activist Ai Weiwei. Human Flow looks at
the global refugee crisis and sees the filmmaker visiting no less than 23
different countries to look at the scale of the problem, but also its personal
impact. Altitude is planning a 2018 release for the film and the distributor
will work with organisations helping overcome the crisis. Commenting on the
release, Altitude's Will Clarke said: "Human Flow comes at a vital point in
time, in the face of growing apathy and demonization of refugees. The prospect
of one of the world's most preeminent human rights activist, filmmaker and
artist like Ai Weiwei tackling such a subject matter was too important for us to
ignore. At Altitude, we have proven and pride ourselves to be adept at
supporting films with a strong sense of social conscience from I Am Not Your
Negro and My Nazi Legacy to Moonlight and Love is Strange. We are proud to be
working with director Ai Weiwei on such an important project."
As mentioned above, Altitude has built an impressive catalogue of documentary titles, ranging from
the hugely successful Amy through to its recent theatrical outing, I Am Not Your
Negro. The acclaimed film looks at race in America through the writings of James
Baldwin and the deaths of three of the writer's friends, Martin Luther King,
Malcolm X and Medgar Evers. The film has already benefited from a strong
theatrical outing and the indie is now readying the title for a home
entertainment release on August 14. Commenting on the title, the company's Adam
Eldrett said: "It's another fantastic documentary to add to our slate, we have already seen some good traction from the early digital window.
There is some great awareness from its theatrical platform and it's a very powerful film."
More forthcoming title news now and due from Lionsgate on Monday is London Heist, a title we've mentioned here a few times previously, starring Craig Fairbrass and the kind of tough homegrown title that can still do business on the shelves. Commenting on the release, Lionsgate's Beth Hall said: "

Career, crime and revenge collide to explosive effect in London Heist, coming to DVD and digital download on Monday. Starring Craig Fairbrass (Rise of the Footsoldier), James Cosmo (TV's Game of Thrones), Nick Moran (Lock, Stock and Two Smoking Barrels) and Roland Manookian (The Business), the campaign has focused on the cast, the setting and the all-out action, with hard-hitting assets created for social. Publicity initiatives aim to appeal to the film's core Brit thriller demographic, with support from leading man Craig Fairbrass resulting in some key interview pieces; elevating the release for fans of the genre."
Dogwoof has a brace of titles due on Monday, with one, Dries, which looks at the fashion designer Dries Van Noten, arriving on physical and digital formats and the other, Liberation Day, looking at industrial music pioneers Laibach's tour to North Korea. Commenting on the release, Dogwoof's Daniel Green said: "Both Dries and Liberation Day really earned
their stripes on the festival circuit over the past few months, and we're
delighted to bring these two varied offerings to UK audience - and over 60
other countries via iTunes - this July."
---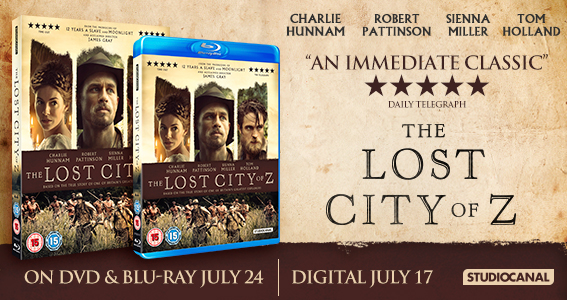 ---
Amazon's Prime Day has been hailed a success by the online retailer after achieving unprecedented levels of demand. The July 11 event, which ran for 30 hours, was bigger than Black Friday, Cyber Monday and more, becoming the biggest single day ever for the retailer. Among the biggest sellers, incidentally, were 4K Ultra HD TVs, which bodes well for the Blu-ray format… Commenting on the success, UK country manager Doug Gurr said: "Prime members in the UK have loved Prime Day, in fact the day was our biggest day of the year so far and by 9pm customers had already ordered more items than Prime Day last year. Alexa devices have been particularly popular—Echo and Echo Dot have been our best-selling Prime Day products on Amazon.co.uk, and we're looking forward to many more customers being introduced to Alexa for the first time. It is great to see that the positive customer feedback on Prime Day coincides with the announcement that we rank first in the UK for customer satisfaction in the latest

UK Customer Satisfaction Index

, the fourth consecutive time that Amazon.co.uk has topped the Index."
Meanwhile, sticking with online retailers, homegrown entertainment specialist Zavvi continues to innovate. Not content with its Steelbook support, its Zbox initiative and other smart ideas, the retailer has now moved into the poster print market. It's a sector that appeals to genre fans and collectors, as highlighted by the way labels such as Arrow Video have been at the forefront of similar moves on the home entertainment side, commissioning new artwork from respected artists for their releases, while the Mondo operation in the US has turned its limited edition specially designed prints, with new artwork for classic films, into a lucrative business. Zavvi has launched into this area, with limited edition artworks already selling out through its site. Steve Cook, from parent The Hut said: "Because of our love of film and a desire to bring new film related products to the UK market we looked to the vibrant poster market in the USA for inspiration and decided to bring some of that to the UK. We have worked with some really cool artists, licence holders and printers and have so far launched an Alien Covenant print and two Star Wars prints. All three have sold out so we are really pleased with what we have done to date, and we are working on many more so watch this space." You can see them here…
Video on demand, home entertainment and other aspects of distribution are among the subjects to be looked at by a new commission set up to report on the UK independent film business. The wide brief for the commission, which will be chaired by Lionsgate's Zygi Kamasa, will look at everything from production through to sales, exhibition and distribution and will collaborate with numerous parties across the business. Its aim is, in part, to look at the rapidly changing business and to investigate how it can capitalise on new opportunities. Diversity and growth in the sector will also be among areas it will look at. BFI ceo Josh Berger said: "

Film in the UK is booming and the role of the BFI is to ensure that independent film – the incubator of creativity - flourishes in this environment. That's why we made a commitment to look at the health of independent film one of our first priorities in our 5 year plan BFI2022. We are delighted Zygi Kamasa will be leading the BFI UK Independent Film Commission as Chair and we look forward to hearing from a range of voices, drawing from their experience and expertise."

Zygi Kamasa, ceo Lionsgate UK and Europe and Chair of the Independent Film Commission says: "I am very happy to accept the BFI's invitation to chair this commission, and look forward to working with them and our new board who have the depth of knowledge and experience to identify and consider the most critical issues facing our sector now and in the future."
---
---
"Legitimate streaming has grown in popularity once again with Spotify seeing a noteworthy seven per cent increase in user numbers since 2016.
However illicitly adapted set top boxes, which allow users to illegally stream premium TV content such as blockbuster movies, threaten to undermine recent progress. Thirteen per cent of online infringers are using streaming boxes that can be easily adapted to stream illicit content. In an effort to understand where further action might be necessary to address this problem the IPO has also published a call for views. The Government response is due to be published later this summer."
New figures fro the Intellectual Property Office show how the current state of the copyright infringement in the UK…
"It's great that legal streaming sites continue to be a hugely popular choice for consumers. The success and popularity of these platforms show the importance of evolution and innovation in the entertainment industry. Ironically it is innovation that also benefits those looking to undermine IP rights and benefit financially from copyright infringement. There has never been more choice or flexibility for consumers of TV and music, however illicit streaming devices and stream-ripping are threatening this progress. Content creators deserve to be paid for their work – it is not a grey area. This government takes IP infringement extremely seriously and we are working with our industry partners and law enforcement to tackle this emerging threat."
Ros Lynch, Copyright and IP Enforcement Director at the

IPO on the new figures…
No surprise to see everyone's favourite webslinger, Spider-man, in his latest iteration, ascending to top of the UK box office chart in its opening weekend. The new take on Peter Parker and his bitten by a radioactive spider alter-ego, Homecoming, took just shy of £9.4 million in its first weekend on release. Other new entries included It Comes At Night, which took £226,688 and Mom, with £82,137.
This week has seen Quentin Tarantino – remember him? – emerging from the shadows. Sure, the maverick director has been seen outside his New Beverly Cinema ahead of showing films on actual film rather than digital projections, but there's been little in the way of actual work. Now news of his next project has come out, with the director said to be working on a film looking at the Manson family and their brutal reign of terror at the tail end of the 1960s, including the slaying of Sharon Tate. Numerous reports and casting details have been reported, with the names of Brad Pitt, Jennifer Lawrence, Margot Robbie and, obviously, Samuel L Jackson all being bandied around. Tarantino is still working on the script, shooting won't start until next year…
And as Wonder Woman continues to power ahead at cinemas around the world – it's now DC's most successful outing as part of its attempts to widen the scope beyond Batman, as well as the 10th highest grossing comic book film of all time, so DC and Warner's thoughts turn to the second Suicide Squad film. This week a director's name is in the frame for the baddies' team-up sequel, with Jaume Collet-Serra tipped to take the reins. His most previous outings have included The Shallows as well as Non-Stop.
Bond news too, and 007's next outing, the 25th, is on its way and, despite rumour and counter-rumour, it's this week been confirmed that Daniel Craig will be returning as the secret agent for the next film… It's also been reported that the production team want Adele back to sing the song for the as yet untitled and undated film…
Gary Oldman is Winston Churchill…
To subscribe to The Raygun newsletter, please email

info@theraygun.co.uk
with subscribe in the subject matter
To unsubscribe, email

info@theraygun.co.uk

with unsubscribe in the subject
For editorial or advertising queries, contact

tim@theraygun.co.uk