Dear Friend,
Happy holidays from Courage to Resist!
As you close out your financial records for 2009, please remember Courage to Resist. www.couragetoresist.org/donate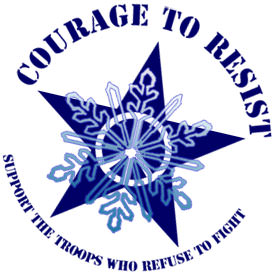 A year-end, tax-deductible donation in support of GI resistance is a powerful rebuke to the escalation of war in Afghanistan being carried out in your name.
Throughout the year, we have encouraged you to contribute to the efforts of a number of individual military war resisters, and you came through by funding the civilian legal expenses of resisters Cliff Cornell, Travis Bishop, Victor Agosto, Alexis Hutchinson, Dustin Stevens, and Robin Long! Just the other day we also began fundraising for Marc Hall, a Soldier jailed for recording an explicit hip hop song critical of "Stop Loss".
And then there is Eric Jasinski, who is featured on the front page of this morning's New York Times, "At Fort Hood, Reaching Out to Soldiers at Risk" (NY Times photo). Eric is also counting on Courage to Resist and our supporters to cover his legal bills and more.
These high-profile efforts are critical as they concretely demonstrate to service members that if they refuse, we will have their back. However, they are only part of our collective work.
Your year-end contribution to Courage to Resist will help ensure that we're also here for the majority of service members who need help but who are not yet ready to publicly share their stories, for the Individual Ready Reservists who are refusing recall, and that we are able to continue GI outreach and counter military recruiting efforts.
Sincerely,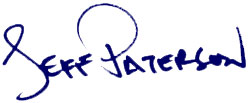 for the Courage to Resist organizing collective
---
Please click here to forward this to a friend who might
also be interested in supporting GI resisters.