BEAR BRINGS PRE-CHRISTMAS CHEERS
BVA KEEPS THE BLUE FLAG FLYING
MANIC MONDAY FOR ONLINE RETAILERS
WHITEHALL BEST DEBUT OF THE YEAR?
MORE THAN STABLE SALES AS NATIVITY SHINES
DEMPSEY ACTING CHIEF AT WORLDWIDE
EFFORT GETS COVERAGE FOR SWEAT
HMV RAISES CHARITY AIDS CASH
NETWORK SAYS NO TO SPECIAL SCREENING
SIGHTSEERS: A SIGHT FOR SORE EYES
GERONIMO! STUDIOCANAL'S BOXING DAY ASSAULT
FROM THE SEA TO THE LAND TO THE STORES
SHOWBOX IN ADMINISTRATION
TWEET OF THE WEEK
TRAILERS OF THE WEEK
---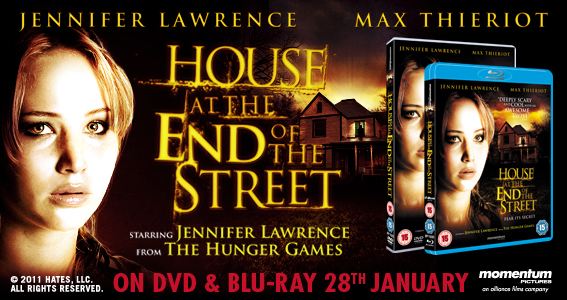 ---
If you can't read this newsletter or see the ads, please click
here
It Was A Good Week For…
Richard O'Dwyer, founder of TV Shack website, which linked to illegal copies of films and TV programmes, who signed a deal to avoid extradition to the US…
It Was A Bad Week For…
Showbox Media Group, moving into administration…
It's beginning to look a lot like Christmas… As we move into December, the weather's turning properly cold, the Christmas ads are now well and truly in place, the big, big releases are coming thick and fast, we're getting plenty of seasonal press releases and, two thirds of the way through Q4, it's time, perhaps to take stock…
This week has been predictably huge, with a slew of big, big releases, both across the feature film and the comedy and special interest slate. One title performing well in its first few days of release is Universal's Ted. Some of the impressive marketing for the release saw specially created ads airing during the X-Factor (featuring the eponymous bear star of the hit comedy singing into a microphone) and another referencing Family Guy (they share a creator, Seth McFarlane). There was more than a week's worth of guerrilla style projections onto outdoor locations, including London landmark Big Ben, as well as panel in bars around the country showing some of the film's choicest, sweariest moments, plus plenty of coverage in newspapers, magazines and elsewhere around the country. The result? A strong first few days on sale heading into the weekend, with the title well on target to do 400,000 in its first week. Universal's Grace O'Donnell said: "'We are looking to exceed all OTC sales targets on Ted both in the UK and Ireland, and are delighted with both our campaign and consequently the sales results to date."

---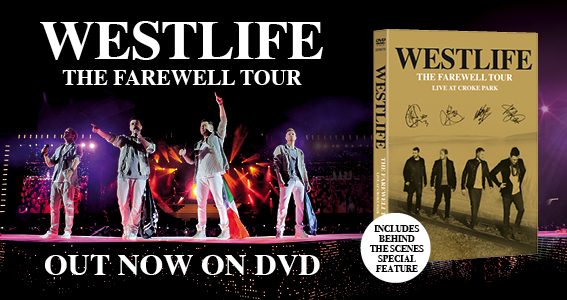 ---
Meanwhile, the BVA has been flying the flag for the industry this week, releasing figures which suggest that it's going to be a Blu Christmas. For the organisation points to research that indicates consumers will be trading up to Blu-ray from DVD in the run up to Christmas. As well as being a key period in terms of trading (December sales were up almost a fifth between 2009 and 2011, hitting a high of almost £230 million last year), Blu-ray is still growing, with disc volume sales up nearly 13 per cent on 2011 this year, and hardware sales up by a similar figure. The BVA also points to the wealth of strong releases, taking in those already out there and forthcoming biggies such as The Dark Knight Rises and Lionsgate's Expendables 2. The BVA's Lavinia Carey said: "There are encouraging signs that more people are looking for great quality during the gifting season and while video entertainment is a perennial Christmas favourite, the must-have releases are best enjoyed in high definition Blu-ray at ever more affordable prices. With trend-bucking resilience in high-end flat TV sales, increasingly being wall-mounted and accompanied by a sound-bar for improved audio quality, viewers clearly value the benefits of a home-theatre style experience to watch video entertainment."
It seems like Christmas is ages away, but Monday December 3, while being more than three weeks away from the big day, is the key day for online retailers. For it's Cyber Monday, the busiest online shopping day in the run-up to December 25. Rakuten's Play.com said that on the corresponding day in 2011, sales rocketed by more than 40 per cent from the previous day, with the majority of those being new customers. Play.com further highlighted IMRG figures that showed online spend in December had double over the past four years, with almost £8 billion – £155 per person – spent last year. Online retailers such as Play.com and Amazon.co.uk have already benefited from PR around Cyber Monday, the latter was the focus of a full-page feature on its distribution and other elements in The Sun last weekend. Meanwhile Play.com marketing director Adam Stewart said: "Over the past few years we've seen an increase in discussion about Cyber Monday in the UK, with some people questioning whether it's a real phenomenon. We're finding it's not just marketing spin at Rakuten's Play.com. The first two Mondays of December - Cyber Monday being the former - are our busiest days in terms of traffic to our site during the Christmas shopping period. On Cyber Monday last year there was a 43 per cent spike in sales from the previous day, and two thirds of the 43 per cent spike were new customers. However, Christmas shopping definitely starts in November. We run 'Mega Monday' deals, and targeted promotions to attract shoppers to our site throughout the Christmas period. Retailers should invest in a strong online presence to maximise the opportunities throughout November and December."
---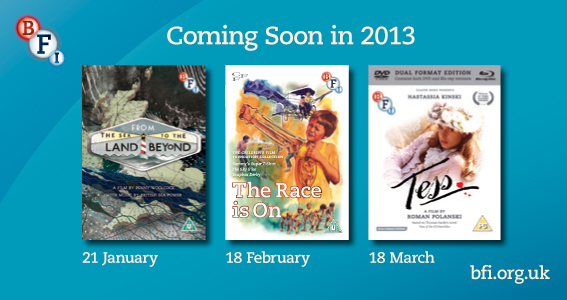 ---
We've been impressed with the recent PR activity of the Official Charts Company in recent months, with the organisation really pushing its services to the fore. And it's interesting to note this week that its press and consumer-focused work is not confined to discussing singles and music. For it's put together a top 10 bestselling DVD and Blu-ray titles of 2012 so far, ahead of the big December push. It's gamely attempting to build the kind of anticipation and excitement it does around music into the video chart, an admirable feat. And, as ever, it makes for interesting reading. Bestseller of the 11 months to the end of November? The Twilight Saga Breaking Dawn Part 1 holds the top slot, with the vampires and werewolves beating off the challenge of the Hulk, Iron Man and co in Avengers Assemble. Biggest surprise is there in the third slot, nestling between the Avengers and The Hunger Games at number four, is Mrs Brown's Boys Series 1. The chart is notable too for the number of titles from outside the big Hollywood studios in there, showing the rise of companies such as eOne, Lionsgate and Studiocanal… The question the Official Charts Company is asking is, who's going to overtake that lot before the year is out?
We'll have the top 10 up on our website shortly, as well as our regular features, plus Noel Clarke talking about his ongoing relationship with Universal, and a look at the Industry Trust and BVA AGMs, including the latter's annual news review. Head over to www.theraygun.co.uk for more…
So how's it going so far? in Q4 We've been chatting to a few people and are getting some positive reports so far. Take, if you will, our old pals at 4DVD. Here's a report from the frontline at the company, which has scored notable special interest and comedy successes in recent years, as well as, in The Inbetweeners Movie, one of the biggest titles of 2011. The company's Jess Scott said: "Our stand-ups are probably the key news - with Jack Whitehall looking set to be the #1 debut of 2012 with sales good and looking set to hold strong until Christmas. Frankie, Sarah and Rhod are also doing well. On the catalogue front, we've got some titles which are performing excellently/beyond expectations - including: Miranda S1&2 box set, Inbetweeners 1-3 box set and Micky Flanagan's Live DVD from 2011." More on this next week…
---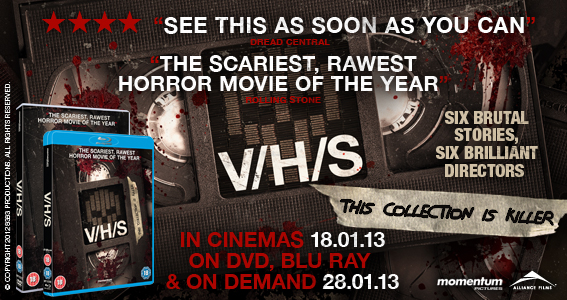 ---
Congratulations too to eOne for its dual success with Nativity. For while The Twilight Saga has been breaking UK, US and global records, let's not forget the enormous success of Nativity 2: Danger In The Manger, as featured here recently (our junior correspondents loved it). For the film racked up a hugely impressive £1.61 million in its first three days at UK cinemas, making it one of the homegrown theatrical success stories of the year. What's more it's had a positive spin-off effect for the DVD market too. For the first Nativity film, also released by eOne, has enjoyed a new lease of life, thanks to the brouhaha surrounding the theatrical sequel and, obviously, the seasonal element too (it's second only to Elf in The Raygun household as for contemporary, compulsory family Yuletide viewing). The company's head of sales and marketing said: "We are delighted with the box office performance of Nativity 2: Danger In The Manger. Coupled with the excellent theatrical campaign, it has stimulated wonderful sales of Nativity! which is selling ahead of expectations placing the brand as a firm family favourite this Christmas."
And still there's more to come too. And it's not just about comedy or blockbuster films either. Take, for example, Davina McCall. The undisputed current queen of fitness is releasing her ninth (that's right, ninth) fitness title on December 10, day and date with a new fitness app. McCall already boasts combined sales of 1.5 million units and BBC Worldwide is aiming to add to those. It has already proved that you can sell fitness titles both before AND after Christmas, with Davina supporting the title with PR, and a national TV campaign running from December 26 through to the middle of January, promoting both the DVD and her app. BBC Worldwide's Katie Walters said: "We are really excited about Davina's new fitness DVD, Intense, it's a whole new way of training for Davina and is based on the principal of interval training. There are three high intensity routines -Cardio Box, Toning, Abs and these all focus on getting the heart rate up high for short bursts and then resting in-between. This is great for improving fitness, toning and fat burning."
Sticking with BBC Worldwide, and it's good to see its consumer products chief Paul Dempsey, a regular Raygun reader, no less, appointed as interim chief executive officer of BNBC Worldwide. Dempsey will take on the role until Tim Davie, currently acting director-general of the BBC, takes over the reins when new director-general Tony Hall joins in spring next year. Dempsey said: "I am proud and privileged to have been asked by Tim to take on these responsibilities as an interim measure until he arrives early next year. BBC Worldwide is a dynamic company with exciting times ahead of it. My immediate priority will be to provide the company with leadership and direction so it can keep on delivering great returns to the BBC." Davie added: "Paul has a great track record at BBC Worldwide and a sound understanding of the commercial imperatives that have made it an international success. I have every faith that he is the right person to lead BBC Worldwide over the coming months and make sure it carries on supporting the BBC brand around the world."
---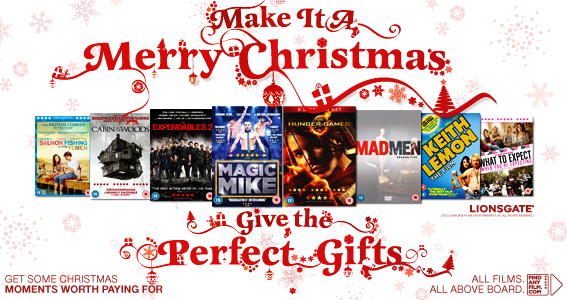 ---
Back to fitness now, and many, especially anyone who reads the women's magazines, can't have failed to notice Nicole Winhoffer, Madonna's personal fitness trainer, appearing this week as the PR campaign for her Addicted To Sweat DVDs, released by Watch It Now Entertainment, kicked in. Major interviews were published in Reveal, Star and New, with plenty more to follow in both magazines and national press, after the quartet of titles comes out on Monday December 3. Many of the interviews for the PR activity, co-ordinated by Aim Publicity, were carried out by Winhoffer when she was in the UK in the summer as part of Madonna's high profile MDNA world tour.
Also out next week is Luck, the latest series from the company that has become synonymous with not just fine television, but the box set too, HBO. Luck is a tale of racetrack gamblers and horse-racing types in the US, with a cast headed up by Dustin Hoffman. A group of lucky journalists have already been to the racing at Newmarket for a day to get some inside tips on the art of beating the bookies, with coverage expected in the Mail Online, Loaded and Closer among others (here's some coverage on the Skinny Wrist
http://vimeo.com/54393965
)
, with further advertising in The Times and on The Guardian website. HBO's Sophie Knight said: "Out on Monday December 3 on Blu-ray and DVD, we wanted to target the core HBO fans for Luck, drawing on its exceptional cast and writing talent behind the series. After all Hoffman only has his TV debut once, and this is it."
Saturday December 1 is World AIDS Day and it's good to see HMV putting its weight behind the event, offering National AIDS Trust red ribbons for a suggested minimum donation of £1 in its stores, with all proceeds going to the charity.
It's been a busy week for events too, with a couple of notable showings from the independent sector. Network's film arm was showing off one of its theatrical and later home entertainment biggies for 2013. NO is Chile's official entry for the next Oscars, it's based on a true story of how advertising executives stood up to General Pinochet during his dictatorship and stars Gael Garcia Bernal. Fittingly, it was aired at advertising trade body the IPA, and was followed by a talk from M&C Saatchi exec Nick Yarker, who runs the Tory Party account, and a Q&A with director Pablo Larrain. Network's Tim Beddows said: "The IPA's 44 Club sets out to inspire new recruits in the advertising business and we believe Gael Garcia does just that in NO, where he plays an ad exec asked to devise a campaign to bring democracy to Chile." The film is out on February 8, with home entertainment to follow.
---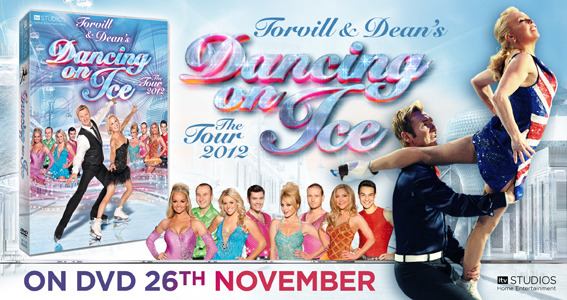 Also this week, Studiocanal held the premiere for its much talked about Mike Leigh meets serial killers-style flick Sightseers. The film is currently appearing on many year-end best of lists, and it's only getting its theatrical release on Friday November 30. It's the latest from Ben Wheatley, and the word of mouth is set to give an added boost to his previous outings such as Down Terrace and Kill List. In a nod to the film's content, it was aired at the London Transport Museum and had a genuinely exclusive feel to it. And the film is every bit as good as almost every critic has said. Its home entertainment release is due in 2013.
Sticking with Studiocanal, the company is preparing its releases to cash in on the post-Christmas sales boom that traditionally sees bloke-friendly titles excelling from Boxing Day. One of those is Code Name: Geronimo. It arrives after a limited theatrical platform release looking at the assassination of Osama Bin Laden. From the Weinstein Company, it aired in the US just before the election, here it will arrive ahead of Kathryn Bigelow's heavily Oscar-tipped Zero Dark Thirty, giving it further potential. It comes packaged in a lenticular sleeve, creating further standout. Studiocanal's Claire Establier said: "For the UK market we saw a great DVD potential and with a theatrical platform from the 14th of December we are able to run a joint PR campaign offline and online. Media-wise, we will be targeting the key sport events around Christmas with some 10" TV spot and online banners." You can see the trailer in our Trailers Of The Week section below…
---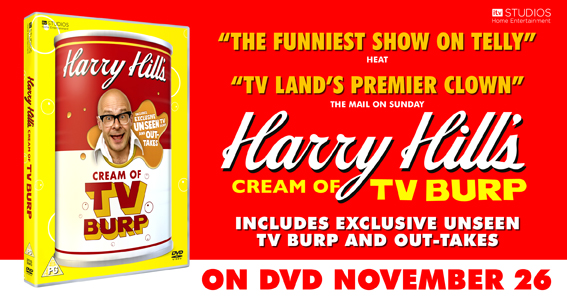 ---
Due in January 2013 is the excellent From The Sea To The Land Beyond, subtitled Britain's Coast On Film, which pulls together classic BFI archive footage of our coastline, soundtracked by indie darlings British Sea Power. The film aired on BBC4 last week and will arrive on DVD with some weighty words of praise behind it. The BFI's Phil Roberts said: "We've had a fantastic reception to last week's screening of From the Sea to the Land Beyond. It got great reviews in all the papers – plus amazing and emotional reaction on Twitter and in print from Caitlin Moran, Grace Dent, Radio Times and Graham Linehan. We obviously knew that this would sell well to British Sea Power fans, but it now has the potential to be one of the biggest BFI archive-based DVD releases ever."
Deal news now, and marketing and PR agency Organic has announced the acquisition of rival PR company Romley Davies. The move will the company expanding its scope to take in UK and international film production publicity arena, with Romley Davies founder Vanessa Davies moving over to take on the newly created role of executive director film production, working with Organic's deputy md Emma McCorkell. The company had recently appointed a head of international publicity, Kirsty Langsdale. McCorkell said: "We have been keen for some time to increase our production publicity offering so are confident that our success will only continue with the addition of Vanessa and her team." Davies added: "I am incredibly proud of Romley Davies and all we have achieved, and it seemed like a natural next step to team up with a like-minded group of people in order to continue to grow not just in the UK but in Europe and internationally. ORGANIC is a fantastic company and truly inspirational and I cannot imagine joining forces with anyone else. I look forward with great excitement to all we can achieve together."
And we'll end on the slightly sour note, and it's with great sadness that we report that independent Showbox has gone into administration. The group is said to have been looking for a buyer for some time, but slipped into administration this week. Showbox couldn't be contacted for an official comment, although we'll have more on this next week. The company is understood to be trying to resolve the situation with the best possible outcome for its creditors. Showbox was, of course, founded by David Hodgins and Steve Rivers, who had previously been the driving forces behind the Medusa label.
---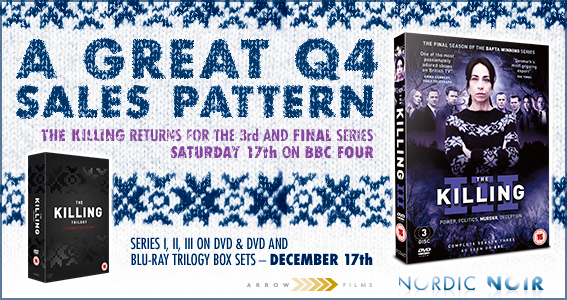 "This operation is a great example of the tremendous cooperation between [US Immigration and Customs Enforcement Agency] and our international partners at the [National Intellectual Property Rights, or IPR] Center," said ICE director John Morton. "Our partnerships enable us to go after criminals who are duping unsuspecting shoppers all over the world. This is not an American problem, it is a global one."
ICE director John Morton, after authorities in the US and internationally took down 130 domain names suspected of dealing in pirate DVDs and other counterfeit goods. They included sites such as dvdhood.com,
tvdvdset.com and dvdsetshop.com.
As noted above, Nativity 2: Danger In The Manger got off to a strong a start, with £1.61 million in its opening weekend, making it the highest new entry ahead of ahead of Silver Linings Playbook (£1.27 million), Gambit (£689,042) and End Of Watch (£618,546).
Novelist Nick Hornby, he of Fever Pitch fame, has oft seen his own works transferred to the screen, now he's working on someone else's. For the Gooner himself is moving further afield than his beloved north London in adapting true story Wild into a feature film with Reese Witherspoon slated to star. The film follows a woman who, upset by the death of her mother and breakdown of her marriage, sets off on a 1,000 mile plus trek up the Pacific coastline, despite having no experience at all. Still, sounds easier than being an Arsenal supporter to us…
Another week, another 50 Shades Of Grey story, although this one tickled us (albeit not literally). For after securing the rights to the literary sensation, Universal is now having to fight off some unwarranted attention. But rather than spanking its rivals– they might enjoy it – the major is taking to the courts. Seems a planned adult parody is, the studio says, infringing on its trademark. Unlike most adult parodies, Universal has claimed, this one is just s rip-off without a shred of humour. We're waiting to see what punishment the courts can come up with…
Remake news: remember the excellent Sympathy For Lady Vengeance, the final film in Park Chan-wook's revenge trilogy? Seems as if it's heading being remade over in the US, with Charlize Theron set to take on the role of the woman wrongly jailed who gets her own back – and then some – when she's released from prison.
As part of its ongoing centenary celebrations, the BBFC this week unveiled its brand spanking new website, see it over here
http://bbfc.co.uk/
. The BBFC's David Cooke said: "We designed the new website to make it easier for parents to make informed decisions about the films their children see whether at the cinema, on DVD or via download. BBFCinsight is designed to be clear and unbiased, giving details about the age rating issues in a film, but also other details parents have told us they like to be aware of, such as examples of mild language, or even themes such as divorce or bereavement that may not impact on the age rating, but might upset some children. Parents can find a short summary of BBFCinsight on DVD boxes and cinema posters and more detailed BBFCinsight is published on the website and the BBFC iPhone and Android Apps."
And don't forget to head over to our site,
www.theraygun.co.uk
, for regularly updated news, gossip and features too…
From, it says here, the creator of The Twilight Saga. Twilight meets V, anyone?
The Hangover meets, er, The Hangover. From the writers of The Hangover…
Viral(s) of the week alert: First came this…
Can you tell what it is yet?
Here's that Code Name Geronimo trailer we mentioned earlier…
http://www.youtube.com/watch?v=zXhOZoDKZHY