=============
Upcoming EFT Workshops at Lightworkers Gifts for Phoenix-area folks:
<><><><>
EFT for Successful
Relationships
Sunday March 15
12-2 PM - $25
<><><><>
Abundance EFT
Saturday March 21
2- 4 PM - $25
<><><><>
EFT for Physical & Emotional Healing
Sunday March 22
12-2 PM - $25
<><><><>
EFT for Clutter-Busting
Sunday March 29
12-2 PM - $25
<><><><>
Call 623-334-3393
to reserve your seat 48 hours in advance!
=============
Need help identifying the Core Issues to tap on?
"Heal Your Body A-Z" by Louise Hay lists almost every physical condition known to science and the emotional issues that may be causing them. My website Products page has more info on this book and others to help YOU heal your life with the power of EFT and Louise Hay's teachings.
*
Treat yourself or your loved ones to an awakened new life in 2009 - you DESERVE IT!*
Want to jump start your 2009 weight loss program by flushing out the fears that keep the fat where it's at? Try a private session with Colleen. Her surrogate muscle testing will identify your hidden blocks to success!
Click
HERE
for Private Session information
.
* * *
Have you used EFT on yourself, pets or family but have not received the results you wanted?
**
Contact Colleen for a free consultation or to book a session today! Only $75 USD for an hour of surrogate muscle testing, tapping, laughing, fear blasting and SWEET RELIEF!
* * *
* * *
DISCLAIMER: EFT is gentle acupressure and has produced remarkable results in relieving emotional and physical distress.
USE EFT AT YOUR OWN RISK ON YOURSELF AND OTHERS, INCLUDING ANIMALS.
If you apply this newsletter's techniques to yourself or others, you are agreeing to take full responsibility for any side effects and/or outcomes.
* * *
Thank you for subscribing to my newsletter!
* * *
May you be blessed with perfect health, wealth, joy, peace and love! --Colleen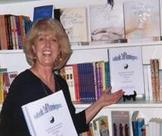 Please forward this newsletter to family and friends who could use the news!
Mega thanks to YOU, my Worldwide Subscribers for inviting me and my EFT Secrets into your inbox!
*
If you missed my EFT teleseminar on Abundance you can still Jump-start
your OWN Economic Stimulus Plan!
Go to this URL to download the FREE audio
* * * * * *
Thanks again to Sharon & Jane, my wonderful volunteers who tapped with me on their abundance fears to help others release their fears.
<><><><><><><><><><><><><><><><><><>
*
We all know that eating comfort food helps us relieve stress. Do animals overeat to feel better, too? University of California, San Francisco, researchers found that rats exposed to chronic stress ate much more food than rats not exposed to stress. The additional food intake decreased the animals' levels of dangerous stress hormones, suggesting that the overeating was an instinctual way to ease anxiety.
*
Recent reports show that almost half of our dogs and cats are overweight.
Considering the stressful conditions of the world and how many pet owners are affected, I'm not surprised that animals are trying to release their discomfort at sensing their humans' stress and their own fears by overeating.
*
In his book, "Unlocking the Animal Mind", veterinarian to the stars Franklin D. McMillan states, "If a dog or cat is fearful, anxious, lonely or bored and he's unable to obtain relief in other ways, he may eat to relieve the discomfort. If the unpleasant emotional experience continues, the eating will also continue." He cites a case in which a hard-working pet owner increased her lonely, emotionally deprived, overweight pet's exercise and play time each day. The animal regained its zest for life and lost weight.
Do you suspect that your worries are causing your pets' obesity? EFT is a fabulous tool to release your worries and those of your pets. Tapping on yourself with your pet in the same room, at your feet or in your lap will relax you both.
*
Take your pet to the veterinarian before you begin your animal EFT sessions to ensure that the weight gain is not due to a physical condition. Listen to what the veterinarian suggests to help your pet slim down. Combining that expert advice with EFT is a winning way to boost your animal's health and longevity.
*
What happened before the animal's weight gain began? As with my human clients, an important thing to consider when determining the reason(s) for animal obesity is what stressful event occurred right before that time. Any change is stressful to animals. Were new animals brought into the home? Did an animal or human leave the home, become sick or die? Did you move to a new home? Are new, unusual noises such as construction being heard outside the home? If you, the pet owner, are going through ANY stress, your pet knows it and may be suffering along with you.
*
Take time to think what is affecting your pet emotionally, then apply EFT, either surrogately or directly on your pet. EFT sessions, increased exercise, love and play time are healthy for both of you!
*
Contact me if you'd like a private session to tap into fast, effective pet stress relief! My surrogate muscle-testing will identify your pets' hidden issues, then we'll surrogate tap together over the phone for your pet's emotional and physical health.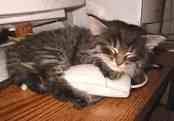 *
*
Please support independent small business! Go to
www.LightworkersGifts.com for a huge selection of books, CDs, intuitive readers and other services you can access without living in Phoenix, AZ!
*
Wish you could have inspirational DVDs mailed to your home that the whole family can enjoy at a low price? Spiritual Cinema delivers movies that enlighten, inspire, teach and motivate their viewers and offers a FREE trial for new members!
*
Are you ready to open a holistic healing practice
but not sure where to begin or the best way to do it? Check out this
fabulous package
of incredible information for new and experienced business owners, from successful practitioners like yours truly!
Yes, I own it. Yes, I recommend it--I learned many fresh, fascinating holistic business tips!
**
If someone forwarded this newsletter to you, I hope you enjoyed it!
Click
here
to get your own subscription and a free two-volume e-book on how to release panic, stress and fear via EFT. You can easily unsubscribe at any time.
*
Happy St. Patricks Day!
Keep on tapping! --Colleen