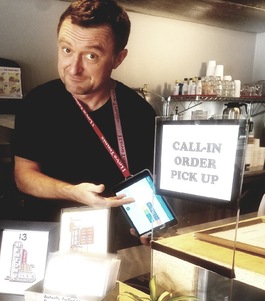 You asked for it and now it's here!  Now you can give us a call when the crepe-hankering hits you and we'll get to work on your order while you're on your way.  (Don't forget the soup and Nutella mousse!)
479.250.1110

:::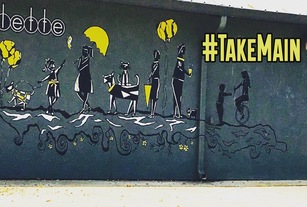 #TakeMAINorA
Due to on-going roadwork near the storefront, for the moment we recommend you take Main Street from the north or south to get to our eastern parking entrance on that street. 
Warning:  Closures will change mid-October, affecting our Main Street access, at which time we encourage you to take A Street from the north or south and pass through
Heroes Coffee, our new neighbor. (Please feel free to pass through our parking lot to visit them, too!)  

Bonus:  When you use our Main Street entrance, you get to see our fabulous and fantastical MURAL IN PROGRESS!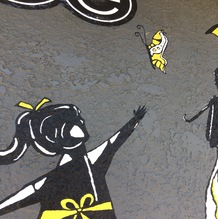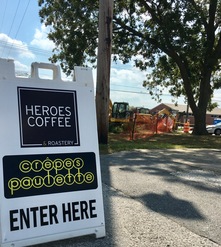 at CP for
FIRST FRIDAY!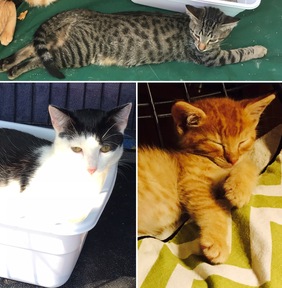 Crystal Creek Rescue continues to have adoption success at Corner CP!  The non-profit was established to  "improve the lives of feral, stray and abandoned cats in Bentonville, AR."  Come for a crêpe and meet/take home some of the adorable local kitties this dedicated group works hard to rescue!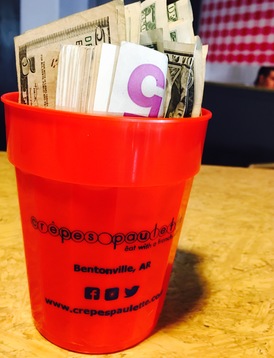 This month, our CP cup donations will be sent to help our devastated compatriots in Puerto Rico.  If you'd like to take home one of our handy signature tumblers, we hope you'll throw a buck (or five) in the bucket by the door.  100% of the money collected goes to the designated charity:
CP Cup Donations in August:
$208 to benefit
Now on the menu!

Sugar, butter, cinnamon and our housemade sweet cream cheese on our superthin sweet or buckwheat crepe--
all the deliciousness,
none of the doughiness!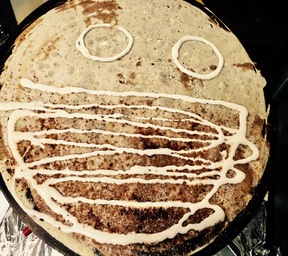 And look for these favorites to be back on the menu as temperatures go down...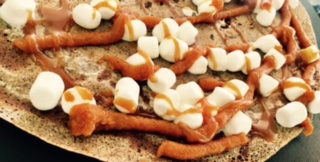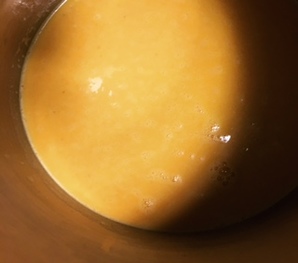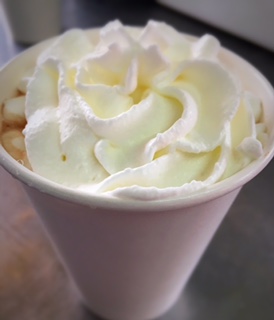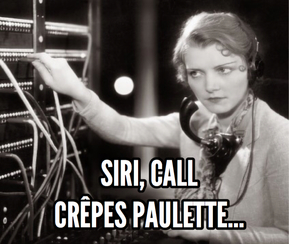 479.250.1110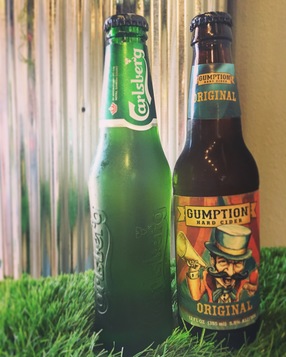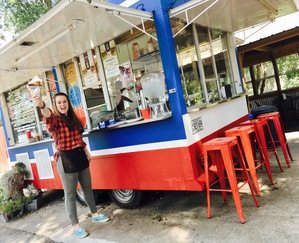 CP AT THE PLAZA:
(foodtruck)

213 NE A Street
*watch for
weather-related closings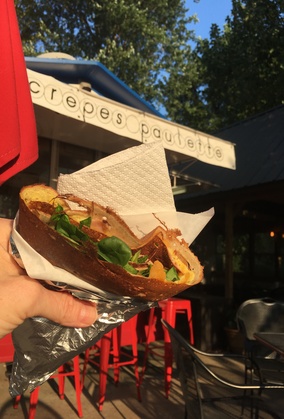 #puppix
Please send them to info@crepespaulette.com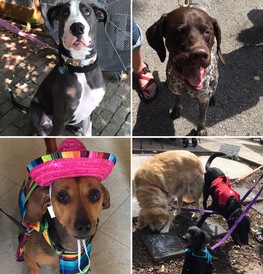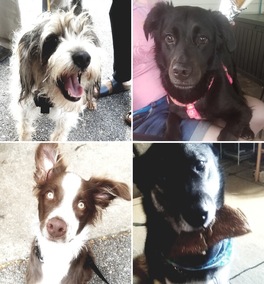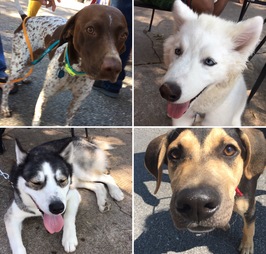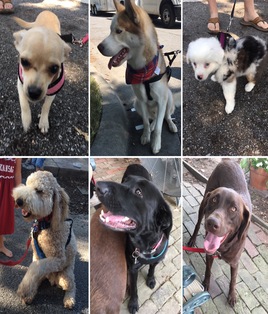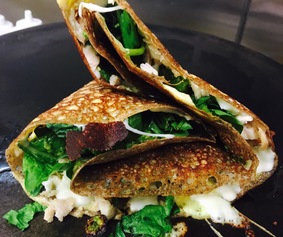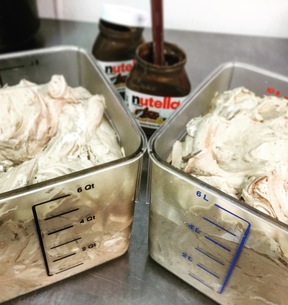 Nutella mousse
hits new highs
Our new take on Nutella, a creamy yet light mousse that accentuates the nutty flavors and softens the sweetness of Nutella.  We were happy to serve it up all fancy-like at two recent charity events.