…AND A MUST SEE IN STORES
SHADES BEATS OFF COMPETITION
FRIGHTFEST UNVEILS 2017 LINE-UP…
STUDIOCANAL WIELDS HAMMER
ARROW UNVEILS VILLAINESS…
…AND SCOOPS TOP DVD GONGS…
AMAZON REVEALS PRIME DAY PLANS
FORGOTTEN FILMS REMEMBERED
QUOTE OF THE WEEK
---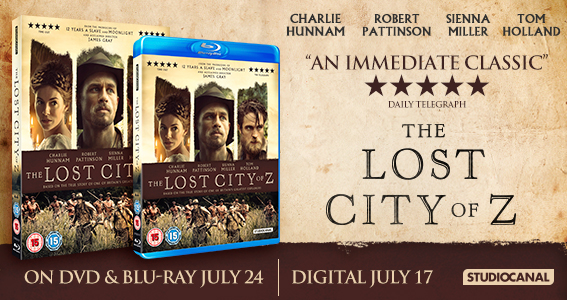 ---
If you can't read this newsletter or see the ads, please click here
It Was A Good Week For... Children's AND adult fare both doing well…
It Was A Bad Week For… Kodi end users who will, FACT said this week, one day be investigated (see Quote of the Week)…
We'll start where we began last week, with the industry-wide Must See Movies Before You Grow Up promotion, the initiative aimed at helping kickstart catalogue sales launched by ERA and others. And we're pleased to report that the promotion seems to be working for retailers. As Sainsbury's Andy Chatburn noted: "

We're delighted to see the Movies you must own promotion selling as well in Sainsbury's. It has surpassed our expectations and is proof that with a coordinated industry approach we can still engage and convert customers into buying quality film content."
We've visited a few stores this week to see the promotion in action, as well as checking out how online operators are placing it. And from the physical world, there's an interesting post on field marketing specialist eXPD8's website, outlining its involvement with the campaign. ERA has paid tribute to its work in terms of helping implement the point of sale and in-store elements and the company's Sarah Sheffield said on the site: "

Despite the heatwave the promotion has gotten off to a great start and eXPD8 visited over 1,300 stores on day one to ensure great set up in stores. We have our eyes and team on the campaign to make sure we keep units out in store for as long as possible. We've completed plenty of awareness visits and trying to educate staff on this industry first to ensure everyone on the ground keeps it front of mind and front of store!

We are excited to be part of such a forward thinking and collaborative initiative and we will be doing our best to make sure it gets the best implementation and that stores are fully behind the campaign. This is an exciting time within the industry as film studios are keen to work together to make sure the category has strength and lives on – people still want physical product and we're all working together to make sure we sustain category space for the future and make sure consumers have the best in store shopping experience they possibly can."
Alongside the children's fare in the form of the Must See Movies Before You Grow Up, what else has been selling in stores this week? Well, the biggie has been one that viewers have to be grown up before they can even think about watching it, as the saucefest franchise that is Fifty Shades Of Grey continued apace, with the second instalment, Fifty Shades Darker, beating off and whipping its rivals, spanking the competition and dominating the top 10 in the charts (that's enough cheap S&M gags). For, according to the Official Charts Company's midweek bulletin, the sequel is on course to top the listing come Sunday, after passing the six figure mark in its first few days on sale, topping 102,000 units for the first three days. It was outselling the rest of the top 10 combined too. One of those titles in the top 10 is a boxset which sees both Fifty Shades titles, …Of Grey and Darker, coupled together, it's at number eight. It's a good week for Lionsgate – its Patriots Day is a new entry at number three in the midweeks, with The Autopsy Of Jane Doe in at number 25. Other new entries include Jamestown at number 29 and a four-pack of Transformers films drafting off the back of the arrival of The Last Knight at cinemas.
---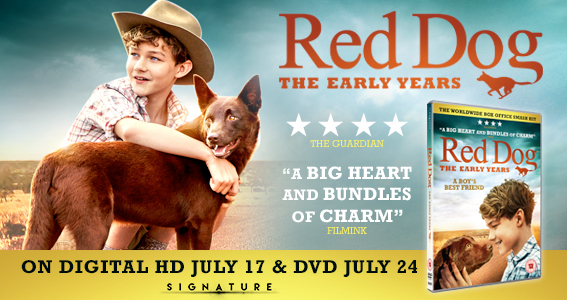 ---
The moment that all horror and genre fans were waiting for arrived on Friday at 2pm, as the FrightFest organisation unveiled its line-up for the 18th annual Horror Channel sponsored event, which returns this year to Leicester Square spanning two locations, the refurbished Cineworld at Leicester Square and its spiritual home of the Prince Charles Cinema. Spread across five screens, taking in four days, from August 24 to 28, the event will air a whopping 64 films, with 20 world, 22 European and 18 UK premieres and movies from 14 different countries. The line up is hugely impressive, with everything from the brand new (a further outing for Chucky, more of which below) through to classic restored outings (Dream Demon), from familiar villains (Leatherface returns in the eponymously titled Texas Chain Saw Massacre prequel) and rather more outlandish newer characters (Attack Of The Adult Babies, anyone?) and lots of appearances of old pals of The Raygun and FrightFest (The Duke Mitchell Film Club, run by former HMV turned Sony PlayStation staffer Alex Kidd and cohort Evrim Ersoy are returning with their own strand within the event too). Commenting on the line up, one of FrightFest's founders and co-creators Alan Jones said: "The whole cinema landscape is changing and Horror Channel FrightFest is listening. We know the fans want to see the films first, see them fast and see them in an environment that is second to none. That's why we have what we believe is the finest line-up ever assembled and are showcasing the superlative selection in premium surroundings. So, the West End becomes the Dark Heart of London once again. And we've made it to our 18th birthday. It's going to be quite some party."
As ever, and the reason we're so interested in it (besides our love of genre fare, of course) is the fact that over its four days and 64 films, FrightFest offers not just the perfect launchpad for home entertainment releases (it's on home formats that these often come into their own) but a testing ground for films and the perfect way to see just how well they will fare in the market. And, as ever, word of mouth and buzz can help a film right through to its home entertainment bow. So it's good to see Cult Of Chucky, the seventh instalment of tales featuring the character, is one of the key titles in the line-up. For the film is airing ahead of a home entertainment bow in October, with the screening being the perfect way to kick off marketing for the film, with writer and director Don Mancini and stars Jennifer Tilly and Fiona Dourif all slated to attend. Mancini himself said: "It's a true pleasure to be hosting the world premiere of Cult Of Chucky at FrightFest. I have fond memories of unveiling Curse Of Chucky there in 2013 so it's great to be returning to the UK's acknowledged home of horror – especially as this film picks up from where Curse…left off." Universal's Vicki Davis said: "

We were delighted with the results of our last Chucky release, Curse Of Chucky, which launched at FrightFest a few years ago, so it was an easy decision for us to unveil the brand new Cult Of Chucky at this year's event – the new film promises to be as creepy and entertaining as ever and we're looking forward both to the launch event on the opening night of Frightfest (with director Don Mancini and stars Jennifer Tilly and Fiona Dourif in attendance) and to our Home Entertainment release later in the year." FrightFest co-director Alan Jones said: "Horror Channel FrightFest is thrilled to welcome back everyone's favourite Good Guy doll to the West End. We have a past history with this little villain, one we are very proud of and can't wait to unleash this new horror shocker to all those good guys and girls out there in the FrightFest dark""
Elsewhere, another label well represented at FrightFest is Signature, which has a raft of titles screening there, with the releases co-ordinated around the August Bank Holiday event. Here's the company's Claire Loewenthal on its presence this year. She said: "

The whole industry and film fans alike have been eagerly awaiting FrightFest's line-up. And it did not disappoint. As always, the fantastic FrightFest team have programmed an array of quirky and quality independent genre fare mixed with a plethora of anticipated studio horrors to ensure this summers event will be the most exciting yet. We are delighted to be included in their slate and will be premiering a number of Signature and Precision titles at the festival including unsettling gothic chiller Voice From The Stone; which stars Dragon Mother herself Emilia Clarke; Freehold, a unique and deeply disturbing British Estate-Agent-Revenge (yes, it's a thing) black comedy; and Good Match, a gruesome thriller which exposes (quite literally) the dark side of Tinder dating. The festival is the perfect place for us to expose our high-end genre titles in front of an audience who will scream, squirm, shout and shriek in (hopefully) all the right places, in an environment which exudes genuine excitement for the films they are there to see. And film fans won't have to wait long to see Voice From The Stone in their own home, with our home entertainment release strategically planned for the Monday after its Friday premiere. Spooky!"
---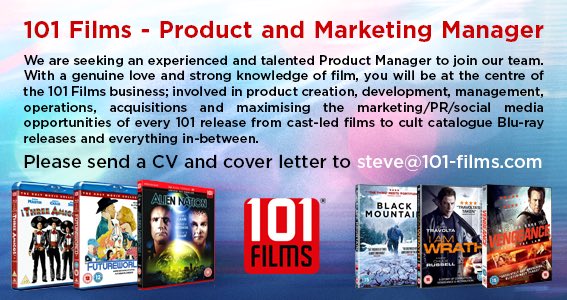 ---
Studiocanal is traditionally well represented at FrightFest, offering a selection of both new acquisitions and newly-restored catalogue titles it has mined from its vast archive and dusted down for re-release. This year is no different, with some classic Hammer horrors alongside newer fare. Commenting on its selection, the company's Kristin Ryan said: "We're really excited about this years' FrightFest. As always it's a strong and varied festival and we're pleased to have a number of films in the programme from the French dystopian thriller Alone (Seuls), to the bodyshock horror Replace and the indie crime SxSW audience winner 68 Kill. We're also very excited to be premiering two newly restored Hammer Horrors, Demons Of The Mind and Blood From The Mummy's Tomb in celebration of the 60th anniversary of this most iconic brand."
Another label with strong links to FrightFest is, of course, Arrow and it's continuing this year too, as its Arrow Video imprint moves further into releasing brand new genre fare alongside older titles it has breathed new life into. Commenting on its involvement this year, the label's Mike Hewitt said: "


Fresh from a standout World Premiere at Cannes, we are delighted to reveal that the UK Premiere of stunning action film The Villainess will take place at FrightFest in August. A high-octane action thriller (like Kill Bill meets Hardcore Henry, Lady Vengeance and Nikita), we are sure that, like last year's Train to Busan, this South Korean film will be a smash hit with fans at the festival, closing Sunday's line-up on a thrilling high! An absolute must-see on the big screen."
Sticking with Arrow and congratulations to the company for picking up not one but two awards at this year's Il Cinema Ritrovato festival, the annual event in Bologna that celebrates the best work in bringing classic cinema titles back to new audiences. Its successes including a joint gong for Best Boxset and one on its own for Best Bonus Features for Bring Me The Head Of Alfredo Garcia. Commenting on its success, Kevin Lambert said: "

We're incredibly pleased to have picked not one, but two, awards at the Il Cinema Ritrovato DVD awards. Joint (with Kino) best box set for our Dekalog release, and best extras for our release of Bring Me The Head Of Alfredo Garcia.

Both releases were a huge undertaking, the first not only consisted of Kieslowski's opus, but also his other television works and a large book, all encased in a luxurious rigid box. The Alfredo Garcia set was also a huge undertaking with the bonus disc featuring a massive 10 hours of bonus content much of which previously unseen.

Il Cinema Ritrovato is a festival that we all thoroughly enjoy attending for the classic films they show and the beautiful restorations presented, so to receive these accolades is a huge honour.

This year's we were also lucky enough to have two of our own in house restorations shown, the first screened on Tuesday evening to a full house was The Bird With The Crystal Plumage, which was attended and introduced by Dario Argento, after his introduction he hugged and thanked our head of restoration James White, thanking him for his efforts, a huge accolade in itself. The second to screen was Bring Me The Head Of Alfredo Garcia on Friday night, we were hoping that goes down just as well."
As well as Arrow, plaudits must go to the BFI, which also picked up an award, the Best Rediscovery gong, for its work in the superlative Alan Clarke collection. Commenting on its success, the company's Ben Stoddart said: "To receive the award for Best Rediscovery at this year's Il Cinema Ritrovato DVD Awards in Bologna really was the icing on the cake for both this unique collection and the BFI. It's a testament to former head of video publishing at the BFI Sam Dunn, the late Alan Clarke himself and everyone who helped bring this project to fruition, that an international jury recognised it as being a vital rediscovery of work that had for too long remained unseen. Having utilised almost every aspect of archival film restoration expertise as well as the latest technologies to bring the films back to life, it was fitting that the award was collected by the BFI's Technical Producer Douglas Weir, whose tireless work played a huge part in its success."
---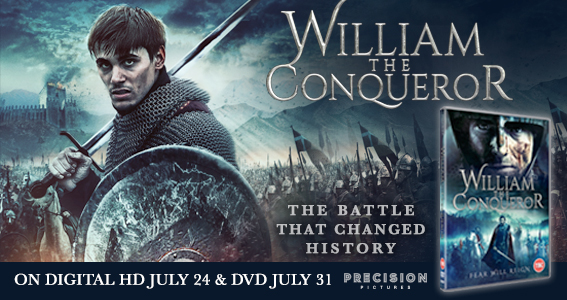 ---
To the Graphik bar in the heart of London for the annual event that is the Visual Data Media summer party, where a whole host of assorted industry types were out in force with Visual executives to kick off the long hot summer in style. As ever, loads of familiar faces ere there, with a slew of friends old and new lined up from the smallest independents to much larger operators. As ever, there's so little of this kind of event any more, it's great to see a company such as Visual Data Media not just supporting the industry through its sponsorship of the BASE Awards, but also providing the industry with a good chance for a get-together. Meanwhile, it's only accelerated our plans for the forthcoming Raygun social. For more details, email us at the usual address…
The Handmaiden, the latest from Park Chan-wook, is the foreign language success
story of 2017 so far and, with it still playing at cinemas around the UK, the
film looks set to outdo Pedro Almodovar's Julieta as the most successful
subtitled film for five years or so, a hugely impressive feat. And even though
it's still pulling punters in at cinemas, Curzon Artificial Eye is now readying
itself for the home entertainment release on August 4. What's more, the
independent has a world exclusive in offering up the first English-subtitled
version of the extended director's cut of the film. This alone should boost its
chances come release date and, as the company's Paul Diment said: "Following its theatrical success, The Handmaiden is a perfect title for
home ent, and we've worked tirelessly to produce the perfect retail
package. We'll be releasing the film in standard DVD and Blu-ray formats
that'll feature the theatrical cut, as well as an exclusive two-disc DVD
SKU for Sainsbury's that will contain both the theatrical and extended
versions. For Blu-ray collectors we have a two-disc set with both versions
plus a collection of extras including a 60 min interview with director Park
Chan-wook. We'll be heavily supporting the release with a major press and
online campaign."
Football, as we often tell the naysayers, never ends, these days the seasons just merge into one long game, with assorted tournaments filling in the gaps during June and July before it all starts again in earnest in August. Anyone suffering from withdrawal symptoms, especially those in Wales, will be able to cheer themselves up until blanket coverage starts again by picking up Monday July 3's release through Spirit of Don't Take Me Home, the latest documentary from Johnny Owen, the man behind the hugely successful (and excellent) I Believe In Miracles. This time, rather than focus on one club, his gaze has fallen on a country, as he charts Wales' remarkable efforts during the 2016 European Championships. As neighbours England struggled once more during a major competition, the Welsh dragon was rampant. As Spirit's Frank Cirillo commented: "We have the full backing of the players, coaches and FAW, which enables us to reach their millions of twitter followers and create a real social media buzz. Equally, we are delighted by the brilliant support of our retailer partners and the fantastic set up for launch."
---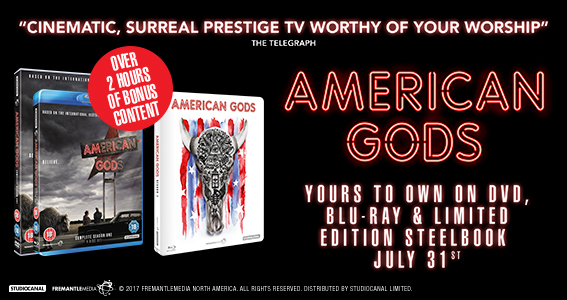 ---
Following hot on the heels of strong releases from Lionsgate, with both The Autopsy Of Jane Doe and Patriots Day making strong showings in the Official Charts Company's midweeks, Monday July 3 sees another big release from the company with the arrival of Trespass Against Us, a film with a pedigree every bit as classy as the family it covers isn't. Commenting on the release, the company's Becky Throp said: "Starring Michael Fassbender and Brendan Gleeson as father and son duo, we are excited to be releasing the fantastic Trespass Against Us on DVD and Blu-ray on Monday. The marketing and publicity campaigns will focus on the gripping crime and action throughout, with Fassbender at the forefront. We will strategically work with popular influencers, including Dude Where's My Challenge alongside male-focused sites JOE and UniLad, to create a special adrenaline fuelled activity day led by stunt driver and Michael Fassbender double, Lloyd Bass. Content will be shared across various platforms including JOE, Unilad, social channels and YouTube, and complemented by our media activity across Facebook and Instagram."
On the independent side, Bulldog is continuing to mine a seam of strong titles backed up with support from the film makers, its latest initiative for the theatrical and next up DVD release of A Good Day To Die – Hoka Hey, a documentary title. Commenting on the release, the company's Philip Hoile said: "A Good Day To Die - Hoka Hey gives a real and powerful insight into frontline conflict and the perils of documenting it up close. We were lucky to have the film's subject, photojournalist Jason P. Howe, attend a special screening at the wonderful Regent Street Cinema last week, which was also attended by several of the reporters and ex-soldiers featured in the film and was followed by a fascinating Skype Q&A with the director from his home in New Zealand. There have been some really positive things said about the film in the press and on social media so far and we're hopeful that it will connect with a broad audience when it is released on DVD on July 31."
---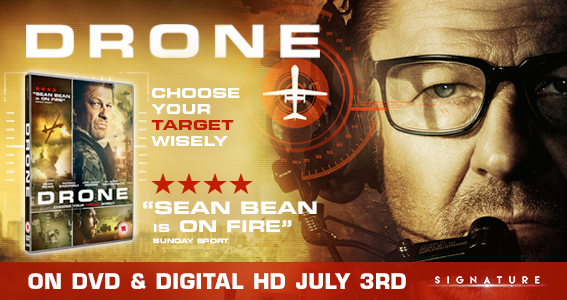 ---
On the retail front, Amazon has this week announced details of this year's Prime Day, the offering from the retailer aimed at boosting business during the quieter summer months. And it goes on longer than just a day this year – it's 30 hours starting on Monday July 10 and running through until midnight on the 11
th
. And anyone using their Amazon Prime to stream Amazon Video through Fire devices or the app on consoles and other devices from July 7 to Prime Day itself, July 11, stands the chance of winning £100,000.
Our old pal, former rental store owner, filmmaker (his Elstree 1976 was released on Soda last year) and writer (his Videosyncratic book is a must read for anyone in our business), Jon Spira has been in touch about his next project and with an appeal to Raygun readers. His new writing adventure goes under the heading of The Forgotten Film Club, with a series of tomes about films that more often than not were VHS only titles, and have largely fallen by the wayside over the years. Each book will be devoted to one film, the first featuring interviews with people behind the camera, looks at the BBFC's relationship with the unnamed film and a whole lot more besides. Here's Spira himself from the book's Kickstarter page: "
The FFC is a journey through unseen, unloved and unremembered movies. An ongoing series of books exploring films forgotten by society. This is not an exercise in kitsch and not a hilarious plan to 'out' films which have dated badly. It's about finding and exploring films which attempted to, but ultimately did not, make a mark on the mainstream. Taking a look at them critically and philosophically, talking to people involved in their production and having a think about their place in the world now. Each book deals exclusively with just one film. A forgotten film. Maybe it'll be a diamond in the rough, an overlooked masterpiece or just a film which ultimately didn't work but had a great story behind it. Basically, if you love films and are fascinated by how they get made and what happens to them once they're released, you should join the club." The first book has already been finished, with more to come, and here's where Raygun readers can help (besides ordering from the Kickstarter) is he's looking for more information about a 1980s UK distributor called Show Channel Home Video. Do any of our readers remember the company, or anything about it? Let us know and we'll put you in touch with Jon…
---
---
"What we've been looking at in conjunction with many of our clients and members are the different levels of crime being committed. There's the manufacture and importation of devices, and then the distribution and selling of those. We're also looking at the people who are providing the apps and add-ons, the developers. And then we'll also be looking at, at some point, the end user. The reason for end users to come into this is that they are committing criminal offences."
FACT chief executive Kieron Sharp, quoted in the Independent…
Transformers: The Last Knight took more than £4.6 million in its opening frame to dislodge Wonder Woman from top slot on the UK box office chart, although the DC title is now the most successful in recent years for the comic book giant. Other new entries included Hampstead, with more than £450,000 in its first weekend and Bollywood title Tubelight, which took just under £300,000.
Warner has, it emerged this week, been poring over the books, perusing the numbers and doing the necessary sums to ensure that it's golden boy Ben Affleck returns as
t

he eponymous hero in The Accountant. Seems that the first one added up to a big success for the studio and it is getting the team back together for a sequel...





Good news if, like us, you're fans of seminal 90s creature feature Tremors (and its lengthy series of DTV sequels). For the franchise is set To return, albeit this time as a TV series (TV has been

tried

p

reviously). Original star Kevin Bacon is still involved too, he'll be starring and exe

Producing. He said: "It is the only character I've played that I've ever thought about revisiting. I just got to thinking, where would this guy end up after 25 years? Andrew Miller has a fantastic take on it and we hope to create a show that will be fun and scary for fans of the movie and folks that have yet to discover it. Let's kick some Graboid ass!"





Superhero news and Rosario Dawson is out of the X-Men spin-off The New Mutants, with her role instead being taken by City

Of God star Alice Braha. In, however, is Julian Dennison, the star breakthrough performer from The Hunt

for The Wilderpeople, now said to be signing up for Deadpool.
Follow us on www.twitter.com/theraygun
Next from the Marvel production line…
Bad because they can't spell mum properly…
To subscribe to The Raygun newsletter, please email

info@theraygun.co.uk
with subscribe in the subject matter
To unsubscribe, email

info@theraygun.co.uk

with unsubscribe in the subject
For editorial or advertising queries, contact

tim@theraygun.co.uk