Sr. Jane Belanger, Vice-chair
Dixie Heinrich, Secretary
Individual Retreats, Private and Directed

Individual retreats are entirely tailored to the personal needs of the retreatant. Time spent in quiet reflection facilitates your spiritual journey. Access to video and book library is available. 

A 

private retreat

 offers space, access to facilities and scheduling around Community liturgies and meals, however the retreatant does not need to fit into any prearranged plan. The fee is $46 per day, which includes room and three meals.

A 

directed retreat

 offers the same as above plus an opportunity to meet with a Spiritual Director. The fee is $45 per session. 

Spiritual Directors: (contact info below).

Jolene Geier OP: invites you to root your spiritual journey in the broader world view where issues of peace and justice affect your soul choices.



Philip St. Romain D. Min.

: as a Catholic layman, husband, father and author, invites you to see the possibilities for a contemplative life in the midst of busy-ness. 

Renee Dreiling OP: invites you to discover the surprises that God splashes in and among the pleasures and pains of life.



Ann Axman

 invites you to explore the daily moments as sacred and gifts from God.



Marcia Berchek

 offers a time to be fully present to God in the midst of ordinary concerns.
 
Esther Fiegel OP encourages you to tune into the graced "God-calling" moments of daily living.
A massage at Heartland Center for Spirituality comes from a place of love and respect.  Massage is not only a practice for health and well-being, but a spiritual practice as well.  Book a massage today to refresh your body and soul.
Call Ann at 620-792-1232 ext. 116
  30 min., $25.00


Interactive Retreats and Workshops (uses email and discussion forum)


http://www.shalomplace.org/


Current offerings include the following:
1. Psychological Types and Spirituality
2. Freedom from Codependency
3. The Way of Christian Spirituality
4. Wonderfully Made (Christian metaphysics)
5. Growing in Christ
6. Communities in Transition (Spiral Dynamics)
7. Discerning God's Will
8. The Five Consents
9. At-home Retreat Resources
10. God and I: study series.







Daily Spiritual Seed
Free email newsletter on Christian spirituality featuring a quote by a mystic, meditations on the lectionary readings, and lessons in spiritual living.

Workshops and Retreats Online
You can listen to the conferences online and reflect on the handout resources. The following are currently available.
1. Christian Mysteries
2. Catholic Responses to Fundamentalism
3. Freedom from Codependency
4. Basics of Spirituality
5. A Debate on the Topic of Abortion
6. Pathways to Serenity
7. Lessons in Loving
8. A Christian Understanding of the Chakra System
Webinars

Archives of past webinars include other presentations by Carla Mae Streeter OP, Renee Dreiling OP, Philip St. Romain, D. Min., and Jerry Truex, Ph.D.
SpiritLife courses with handouts may also be accessed through the archives.

Shalom Place Christian Spirituality Resources
Includes the resources listed above plus a great deal more, including a discussion forum, bookstore, and a wide variety of spiritual exercises.
Youtube Channels
- by Sr. Renee Dreiling OP and Ann Axman OPA
   Heartland Center for Spirituality was truly blessed by so many in 2017.  Words cannot express the gratitude we have for the many people who were generous with their time, talent and treasure.  Our annual appeal and fundraisers helped us to continue our mission of helping those who seek to restore, nurture, or build up their spirituality.  With the support of many, we were able to touch the hearts of those in need of encouragement so they could experience the peace of walking with Christ.
   Beyond financial blessings, each staff member has expressed how their lives have been enriched through the encounters with the various people who have been at the retreat center this year.  Our tag line ~S.O.S.~ Spiritual Oasis for Souls, speaks truth to the goal of our mission and reinforces the many gifts and blessings our staff continues to receive as they discern and carry out their role in this ministry.
   We are looking forward to 2018 and all the blessings and enrichment that we will experience!  Mark your calendars for our annual appeal and day of Intercessory Prayer on April 18th and our "Hero for Heartland" 5K Fun Run and Walk on September 29th.
   Our wish for each of you is that you have a year filled with love, laughter, brightness, hope and many blessings.

The link below can be used at any time of the year to make a tax-deductible offering for the support of this ministry.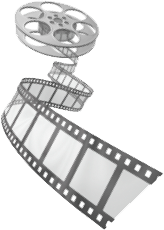 Movies With A Message
Movie begins at 6:15 p.m.; Great Bend Dominicans Motherhouse Auditorium.
Refreshments, Discussion Time
Free-will donation. 
Join us for an evening to watch and reflect upon a movie that conveys a meaningful spiritual or ethical theme. After the movie (for those who wish to stay) we will spend a few minutes reflecting together on meanings and implications. There is no registration fee, but we welcome your donation to help offset our expenses.
Winter - Spring 2018 movies
January 16 (Tuesday): Collateral Beauty. 2017. 97 min.


February 13 (Tuesday): Planetary. 2015. 85 min.


March 23 (Friday): The Case for Christ. 2017. 112 min.


April 10 (Tuesday): The Jewish Cardinal. 2013. 96 min.
May 8 (Tuesday): Edith Stein, The Seventh Chamber. 2010. 110 min.

Lenten Webinar Series

Four Conversions and Spiritual Freedom

  March 6, 13, 20, 27, 2018 
  6:30 - 7:30 p.m. Central Time

Deepen your Lenten study and practice with these four webinars presented by Sr. Carla Mae Streeter.
Each week, she will address one of four conversions that are necessary to become fully surrendered to God: psychological, intellectual, moral, and religious. These conversions free us from individual and social biases that trap us in sinful attitudes and behavior.
Lenten Retreat 2018

Encountering Christ in Holy Week

  Philip St. Romain, M.S., D. Min.
  March 24, 2018

9:00 a.m. - 3:00 p.m. Serving lunch only.  $50. 
  Overnight, add $35 for room; breakfast and
Friday night Movie With a Message on "The Case for Christ" can be part of your retreat, too.
Our Saturday retreat day will make use of times for prayer, reflection, short teachings and video clips to help us become more open to encountering Jesus during Holy Week, which will begin the next day.
Living the Truth in Love: A Dominican Vocation
   by RB Williams, OP
   June 24 - 30, 2018
   $350.00
Mark your calendar. More information will be forthcoming via
this link
, which can be used for registration and payments.
Engaged Encounters
Heartland Center for Spirituality is pleased to host Engaged Encounter Weekends for the Diocese of Dodge City. 
March 2-4
June 1- 3
July 20 – 22
For information contact Ronn and Annie Roehm at 620-728-0855.                                 
For reservations contact Mike and Lindsey Mazouch at 620-792-6290
by Sr. Renee Dreiling OP
   Epiphany is one of my favorite holidays. The following notes are excerpts from a homily I wrote once for that feast: There is a fresco in the cemetery of Priscilla in Rome that witnesses very simply to the remarkable awareness of the mystery of Epiphany and the star. Near the Virgin, who is holding the child Jesus on her knees, is a person pointing to a star. According to common interpretation this person is Isaiah, whose book contains the prophecy about the birth of Emmanuel and who proclaims the day of Epiphany.
   Isaiah proclaims a great procession of nations coming from afar, walking in the light of Jerusalem as the glory of the Lord shines forth to reveal the full manifestation—the epiphany—of the Lord. This mystery of Epiphany—the shining forth of the glory of God is both a present reality and an object of hope for the future. Under one form or another, God, by the signs given and the preaching of the prophets that reveals their meaning, invites all people to seek and to find the Savior. The promises of God to the people of the first covenant always included the promise that their special and gifted relationship with God would extend to the ends of the earth and would include all peoples from all nations. The prophets in the Old and New Testaments were able to briefly contemplate the splendour of the New Jerusalem where the multitudes of all nations would march toward the full epiphany of the Lord even while we are singing with them our faith and hope for justice to flower and profound peace till the moon be no more. This Lord will be honoured by all; he will be offered gifts by all; he will rescue the poor and afflicted and pity the lowly and the poor.
   The wise men coming to pay homage to this new King are open minded seekers of wisdom. They follow what catches their attention—an unusually bright star—and see something special. They perhaps represent men and women who seek God in the world's religions and philosophies today, who seek truth—an unending quest!
   They point out to us the necessity of seeing the stars in our own lives, of seeing a new light, a new message, a clear call to pay attention. The stars in our lives can fill us with wonder and dreams that change us. They challenge us to take a risk to follow…to begin the long journey that may include many difficulties…a journey that may change us. The journey may involve losing sight of the star for a time, as the wise men did; it may introduce us to people or things like Herod, who claim to be interested, but who really want to derail us from the path.
   You might take a few minutes and jot down some of the main events down the road of your lives in the last year. The good events and the bad events. The joys and the sorrow. The people who have been guiding lights for you. The episodes that have provided you with a glimpse of God that you hadn't had before. Is there a name for the year that symbolizes the overall year you had? What is your hope for this new year?
by Sr. Jolene Geier OP
   Fr. Richard Rohr OFM  says that most of the official Catholic liturgical prayers has in some form, "That I or we might go to heaven." He claims this is not a guess; he has counted them.  He asks, "Is there no other priority than my personal salvation?" 
   The way we pray is the way we believe.  Fr. John Dear has recently written a book entitled Radical Prayers. The following is a part of one of his prayers:

Dear God of Peace,
I ask you for the greatest miracle, the biggest prayer,
the most impossible gift: the abolition of war,
weapons and nuclear weapons.
You are not a god of war, you are the God of Peace.
You are not a god of violence or vengeance,
but the living God of nonviolence and reconciliation.
You hate our wars, and grieve the madness of militarism and killing.
You anguish over the hundreds of millions of men, women, and children
who have been slaughtered down through the ages in our collective insanity.
You weep over the annihilation of hundreds of thousands of people
in Hiroshima and Nagasaki, and curse the tens of thousands of nuclear weapons
we have built since then.
You turn away from our liturgies, prayers,
and blessings of war and our weapons.
You side with our victims, with the children,
with all those who are shot, bombed, and obliterated.
Help us not to make war,
Not to vote for war, not to pay for war, not to send our children off to war,
Not to bless our wars, and not to justify our wars.
God of peace, give us the sanity of peace and nonviolence
That we might not destroy one another and your creation.
Help us to reject the idolatry of weapons,
That we might worship you as the living God of peace
and be your faithful servants and apostles of peace.
Amen
by Sr. Esther Fiegel OP
I've been savoring the book, Only Love Today - Reminders to Breathe More, Stress Less, and Choose Love, by Rachel Macy Stafford.  As we begin a new year this seems an appropriate excerpt for reflection.

   HOP OFF 
    Funny how one battle can take the day in a negative direction.
    Funny how one letdown can divert you from your true path.
    Funny how one solitary criticism can take your focus off the big picture.
    Funny how one slump can last and last and last.
    Funny how one rejection can bleed into other areas of your life.
    Funny how one poor choice can freeze you in your tracks.
    Sometimes you can tell where you're heading before you even get there---and the destination
  is less than desirable.
This train is bound for an argument.
This train is bound for a blow-up.
This train is bound for a breakdown.
This train is bound for disconnection.
This train is bound for bitterness.
This train is bound for resentment.

   I've been on that train.  For two miserable years I rode it with arms crossed.  I failed to realize the train stopped every once in a while, and I could hop off and change the direction I was heading.

   I  COULD HOP OFF. So I did.
   I stopped at ASK FOR HELP instead of futilely heading toward Try To Do It All.
   I stopped at ONLY LOVE TODAY instead of pointlessly heading toward Let Your Inner Critic Tear You Down.
   I stopped at LOWER THE BAR instead of tragically heading toward Perfection At Any Cost.
   I stopped at FORGIVENESS AND GRACE instead of uselessly heading toward Bitterness and Grudge-Holding Where Nobody Wins.

   Funny how I ended up in a better place when I hopped off that train going to those less-than-desirable destinations.

This train is bound for peace.
This train is bound for compassion.
This train is bound for authenticity.
This train is bound for connection.
This train is bound for reconciliation.
This train is bound for love.

    It won't be a perfect journey by any means, and I surely won't get there overnight, but this time,

   I LIKE WHERE I AM HEADING.


by Ann Axman
   One of my coping patterns that I am longing to leave behind me is the fact that I often quit and run when things get tough. Sometimes the quitting is a physical act, other times I just quit secretly in my heart.
   In browsing around the net, looking for something to read, I came across the book,
5 Habits of a Woman who Doesn't Quit,
by Nicki Koziarz on the Proverbs 31 ministries website. What a true gift from God for me, a quitter who wants to quit quitting. The book provided great information, but I know to leave my quitting days behind, I will need to continue converting and relying on God.
   Nicki talks explains that we are all given Assignments of Refinement, meant to improve our character and provide touch ups in our effort, grace or understanding.  The assignments give us the opportunity to either be a "quitzilla", go through the motions and get through it, or embrace the situation and grow through it. To not let our momentary feelings convince us to forfeit our faithfulness. Another point she made is, when we quit when we are angry or upset, we usually end up with regret.
Here are the 5 steps:
1.  She accepts the assignment of refinement.
2.  She follows through with her commitments despite how she feels.
3.  She stays open to the movement of God.
4.  She gives others what she needs.
5.  She moves forward in faith.
   Some of the steps challenged me, but when I read the reasoning she gave for each step, I felt better. Not only did they make sense, and I came to realize she was not inferring that anyone should be a doormat, which was my first thought when I read the steps only.
   As I finished the book, I wrestled several days with the question that I will never have an answer. I wondered how many opportunities and beautiful endings have I missed out on because I had chosen to quit, to run, not to hang in there and trust in God and His plan for my life.
   Having journeyed with a number of ministers in spiritual direction through the years, I have puzzled, with them, over the issue of how retirement should happen. It is one thing for someone working at a job just for the money to retire; most do so in gratitude that they can now do something they might enjoy more. But it is different with ministry. When does God's call to be a servant of the Gospel come to an end? This is not an easy question to answer.
   Several ministers who've retired did step away from it all, but only for a short while. Something was missing in their lives: the joy of service . . . of being useful . . . of helping others grow in faith. They re-engaged part-time, doing help-out work here and there while also traveling, pursing hobbies that had been neglected, and so forth. The same holds true for most of the Sisters I've come to know who've retired: they continue to minister, to some degree, most until their health no longer allows them to actively serve.
   I mention these examples because I am now scaling back to part-time work at Heartland Center for Spirituality as of this January. The call to serve the Gospel is still very much alive in me, and I am grateful to my directees and others who have helped me to understand, through their struggles, how I myself can continue to be of service during this new time in life. Like the Sisters, too, I suppose I will be doing some kind of ministry as long as possible.
   It is an exciting time in life, and I am grateful to the Dominican Sisters for continuing to accept me as a member of the Heartland Center team.

Happy New Year!