A Message from the Executive Director
We are looking forward to an exciting year.  Follow our Newsletter to stay involved with MCC.
Tree Lighting and Santa's Cottage

Attendance at  the tree lighting ceremony was fabulous.  This year, around 2,000 visitors (children and adults) came to see Santa.  As usual hot cocoa was donated by Starbuck's–Mundelein, AREA Coffee, and Hansa Coffee Roasters–Libertyville.  The cookies were donated by Kirk Players, Tammy Maranto, Clara Arbiser and DoubleTree Hotel-Mundelein.  Just like last year, sponsors contributed excellent gifts for Santa's gift bags.  We are planning to have train rides for the kids again next Christmas.  It was a great ride for all the little ones.  Most important to us was the total support by the Village, Public Works and Police Department.  Thank you again so much.
2020 MCC Events Taking Shape
The first event on the 2020 MCC schedule is
Park On Park Cruise Night
May 13
th
.  (Cruise Nights are held the 2
nd
Wednesday of the month May-September.  See
www.parkonpark.com
for more information.)  MCC Board Member Tony Christie and his father, Pete Christie, are the committee chairs for this event.  In 2020, we will be celebrating the 20
th
year of this event.
MCC's signature event of the year is the Mundelein Craft Beer Festival, which will be held Saturday, June 13th.  Beerfest is led by a team comprised of Tighthead Brewery owner Bruce Dir, Taproom Manager Mark Yarbrough, representatives from the Village of Mundelein and the MCC Board. 
Perhaps the most intensive MCC event to organize each year is the Farmers Market.  Due to the length of the market season (15 dates between June 19th and September 25th) and the competition for high quality vendors, planning for this event is led by MCC Board Member Gary Gunther.
Other events include:  Bike Rodeo, June 14th, a cooperative event with Ray's Bike and Mower, 612 E Hawley Street; and the Mundelein Arts Festival, September 12th and 13th, a cooperative event with the Mundelein Park District. 
All these events require lots of volunteers and benefactors.  Please join us by contacting MCC Executive Director, Terry Skriba at
mundeleincc@tds.net
.  In addition to these events we have Luncheons, an Annual Dinner, Gourmet Club, and Networking events.  Please go to
www.mundeleincommunityconnection.org
for more information.
Become a Friend of Mundelein Community Connection

Friends of MCC are individuals or small businesses that contribute financially to support the work of MCC.  Suggested annual donations are:  Individual/Family - $45.00; Business - $200; Not-for-Profit - $35.00; but, donations of any level are warmly appreciated.  Visit the MCC website,
www.mundeleincommunityconnection.org
for more information, or contact Executive Director, Terry Skriba at 847-970-9235, or send your donation to:  Mundelein Community Connection, 469 N. Seymour Avenue, Mundelein, IL 60060.
Commemorate the 100th Anniversary of Women's Right to Vote

January 26th  at 2 pm at 1950 Innovation Road, West Building (the former Motorola Offices on Rt. 45), the Kirk Players will take part in "Votes for Women Celebration" commemorating the ratification of the nineteenth amendment to the U.S. Constitution in 1920 which granted the right to vote to all U.S. citizens regardless of their sex. The Kirk Players will present the popular one-act play "A Woman's Influence" by Gertrude Jennings. Written in 1909 during the height of the suffrage movement, the play explores the topic of conditions for women working in factories and the interesting relationships between men and women during the struggle. Also included are guest speakers, professional storyteller Paddy Lynn, raffles and more. Admission is free, however advance registration is required.
Around Town (Community News)
The Kirk Players Present "The Jungle Book" March 27th – March 29th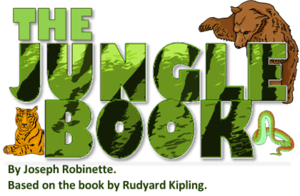 The Kirk Players Community Theater, will present its Spring Children's production "The Jungle Book", a play by Joseph Robinette, March 27th through March 29th, 2020 at the Mundelein High School Auditorium.
The Jungle Book
,
based on Rudyard Kipling's famous Mowgli Stories, vividly brings to stage the exciting and humorous adventures of Mowgli, the Indian boy, raised by caring wolves, befriended by Bagheera, the panther and Baloo, the bear, and threatened by Shere Kahn, the evil tiger. This action-packed depiction of the classic story offers a parallel look at young Rudyard as he encounters his own "jungle" in a boarding school in England.
Business Sponsorship Opportunities in 2020

Park On Park:   Sponsorship - $400.  Exposure includes your Business name on 10,000 flyers, 300 posters; plus promotion of your business during each event, and a website link.
For additional information contact Sponsorship Director Pete Christie 847-838-3049.
Craft Beer Festival:  Sponsorship levels are $500 or $1,000.  Exposure includes combination of event-day banners, event signage, coverage in the MCC Newsletter, and on the MCC Website.
For additional information contact MCC Executive Director Terry Skriba – 847-970-9235
Farmers Market:  Sponsorship levels range from $100 to $1,000.  Exposure includes a combination of website and Facebook links, event signage, MCC newsletter article.
For additional Information contact Market Director Gary Gunther: 847-867-6628               
Mundelein Fine Arts Festival:  Sponsorship levels range from $100 to $1,500.  Exposure includes a combination of on-site signage, recognition in the program, on MCC website, in event flyers, posters,  e-blasts, press releases, Park District Marquee, Park District program brochure, and more.
For additional information contact Festival Manager Christa Lawrence 847-388-5455
Santa's Cottage:   There are no set donations levels for this event.  Cash donations of any amount are used to purchase items for goodie bags that are handed out at the event.  Product donations for the goodie bags are also accepted. Exposure includes recognition on event signage, MCC website, and in the MCC newsletter. 
For additional information contact MCC Executive Director Terry Skriba: 847-970-9235.
Annual Installation and Awards Dinner:  February 5th, 6:00-8:00 pm, at Dover Straits
MCC Networking Group: April 1st, 8:00-9:00 am, at the Village Hall