…STAR WARS IS THE ONE FOR HMV
DIGITAL SALES STRONG TOO…
OFFICIAL CHARTS MIDWEEK BULLETIN
…AS KANTAR FIGURES REVEALED…
…NO SPECTRE MEANS VIDEO DOWN 13%
DYNAMIC DUO UNVEIL LEGO BATMAN RELEASE
ARROW VIDEO WIDENS TARGET
OJ SET TO CLEAN UP, AGAIN
MANGA GETS THE MONDO TREATMENT
NEW WILDLIFE SVOD LAUNCHES
NEW SHUDDER TITLE "TOO MUCH" FOR OTHERS
---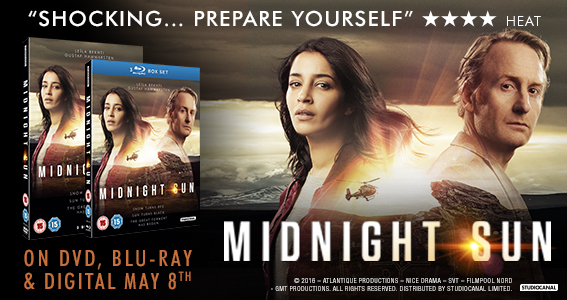 ---
If you can't read this newsletter or see the ads, please click here
It Was A Good Week For... Rogue One off to a flier, proving that Star Wars is alive and kicking…
It Was A Bad Week For… Those Kantar figures don't look too strong… Meanwhile, more than half of millennials have illegally streamed or downloaded and only seven per cent of those feel guilty…
For as long as most in the industry can remember, any Star Wars release, on any format, has created a big noise in the home entertainment sector and this week was no different as the latest tale from the Dark Side, Rogue One, arrived in stores with all the kind of brouhaha you'd expect. The title had shifted some 438,000 units at the halfway stage according to the Official charts Company's midweek bulletin, which places it in pole position not just to top the charts come Sunday, but also to become the fastest-selling DVD of the year over its first week of release. The title was boosted by marketing and PR, with the latter including director Gareth Edwards helping with the press activity, including a Facebook Live event on the Daily Telegraph, a YouTube junket and a consumer Q&A with Time Out which highlighted some of the bonus content (as featured here recently).
Chief among those getting behind the release was, as ever, HMV, with Stormtroopers and its staff making a real effort to help generate excitement around the release. And it worked too, for, as the company's Rudy Osorio noted, the buzz created in store helped not only the release from Disney, but also other titles too. The retailer's head of film and TV said: "We couldn't wait for this week to come, the force is strong not just with our customers but with our store colleagues too. The stores did an amazing job of creating excitement and event status around the Rogue One release. Several of our stores from Glasgow to London enjoyed visits from some real storm troopers on Monday, and we had many more colleagues dressing the part too. All went to support the in store theatre for Disney's successful week one launch. Big titles like these excite, bring people out, and boost the market overall. We saw extra copies of recent titles like Moana and Fantastic Beasts added to the basket, and strong interest in associated merchandise too."
It's not just in the physical world that Rogue One: A Star Wars Story has made an impact either: it's made a major impression in the digital world too. Here's Wuaki'tv's Simon Homent on the film's performance through its channels. He said: "Rogue One has launched very strongly for us this week in the UK. We have worked on a solid marketing plan alongside Disney across Europe and the early signs are very positive as we head into the long weekend. With some record breaking new release market shares in the last few weeks, we are feeling very optimistic for a good share of what is sure to be one of the biggest movie releases of the year."
---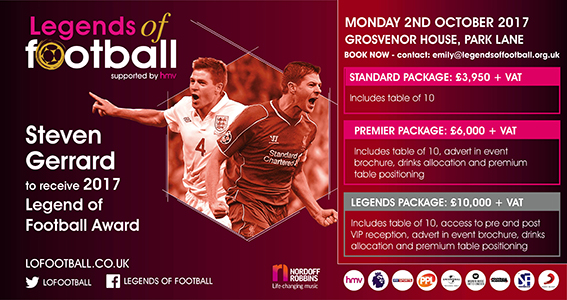 ---
Sticking with Wuaki, it's worth noting that not only is the company making strides within the UK new release sector, but its influence is spreading beyond that too. Samsung TV has announced it is expanding its TV Plus service into the UK and other territories. The service, on the electronics giant's Smart TVs, allows consumers to receive film previews and more from Wuaki, and enables a quick and easy way to rent or purchase films from the vod operator. What's more, the partnership will enable 4K TV users to easily access 4K content from Wuaki. Commenting on the close relationship between the two, RakutenWuaki chief executive Jacinto Roca said: "Through TV Plus, RakutenWuaki and Samsung have been able to come together to offer consumers a wide variety of content options from an assortment of different genres and interests. A complete offer for everyone in the family. RakutenWuaki is excited to grow our partnership with Samsung as we continue to look for new, innovative ways for users to consume the content they desire." The TV Plus service is already growing in influence across South Korea, the rest of Southeast Asia and North America, and Samsung's Heeman Lee added: "At Samsung, our goal is to help our consumers discover the content they want to watch, rather than make it difficult to find. With this in mind, we're proud to partner with RakutenWuaki exclusively to expand availability of TV PLUS in Europe, the fastest way to discover the latest 4K HDR movies and entertainment on Samsung QLED TVs."
Back to the rest of the midweeks, and, Rogue One aside, there was little movement in the top 10 according to the Official Charts Company's midweek bulletin, with the next highest new entry likely to splash down in the top 40 at number 13, in the shape of the latest Monster High tale, Electrified, while more Star Wars activity sees The Force Awakens receiving a boost up to number 19. At number 23 comes 500MPH Storm, and a place below it is Swiss Army Man, featured on The Raygun last week. The Young Messiah is new at 33 at the halfway stage, followed at 37 by Shut In and, at 39, another title featured here last week, The Pass.
And as we noted last week, the first quarter of the year has come to an end, so what better time to ask the experts at trade organisation BASE for their opinions on the year so far and what we're set for in the months ahead. Here's the organisation's head of insight James Duvall on 2017 and the second quarter. He said: "There has been great variation of titles in Q1 2017, Bridget Jones's Baby has owned the top spot in the first quarter of the year, the first comedy title to do so since Bridget Jones – The Edge of Reason (2005) demonstrating the ongoing consumer affinity for this franchise. After only one week of physical sell through Fantastic Beasts And Where to Find Them has landed at the second biggest title of the year so far in the physical chart with more than 468,000 units sold. As we race towards Easter weekend and on into the rest of Q2 there really is a home entertainment title for everyone with Rogue One: A Star Wars Story, family title Fantastic Beasts And Where To Find Them, through to Westerns (The Magnificent Seven), thrillers (Deep Water Horizon), animation (Trolls) and action/adventure (Jack Reacher – Never Go Back). Furthermore the record breaking box office in Q1 (£380.5 million ComScore) gives promise to the upcoming slate for home entertainment in the coming year."
---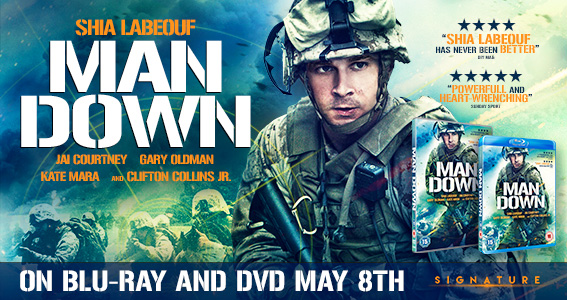 ---
Also at the end of Q1, inevitably, come the retail figures from Kantar Worldpanel. The Spectre effect seems to have hurt the figures for the first part of 2017 compared to the year before, as the lack of a big Bod release could be among the factors contributing to a decline of 13 per cent in physical sales in the video sector in the 12 weeks to March 12. It's worth noting the word "physical", as well as the fact the first quarter here applies to March 12, meaning that recent biggies such as Fantastic Beasts, Moana and, obviously, Rogue One aren't taken into account. Both games (up 0.5 per cent) and music (down five per cent) fared better, leading to an overall decline in seven per cent across the three. Kantar said it equated to a loss of 1.3 million shoppers year on year, as digital and streaming "make further inroads with consumers". Kantar's consumer insight director James Brown said: "Spectre's strong performance in 2016 has not been replicated by any titles during the past 12 weeks, with the quarter's biggest success – Bridget Jones' Baby – only bringing in around a third as many sales as Spectre during the equivalent period in 2016. Tesco was the stand out retailer in video, winning market share from Amazon and HMV to hold 17.2 per cent of the market. Despite an overall decline, one area of the video market experiencing strong growth is among older consumers, accounting for 18 per cent of video sales during the past 12 weeks. This is the highest market share ever recorded by this demographic during the first quarter of the year. Clearly keen to share the movie experience with their loved ones, the majority of shoppers over 60 purchased video to give as a gift or to watch with their partner: Inferno, Bridget Jones' Baby and Miss Peregrine's Home for Peculiar Children were among the most popular choices." Across music, video and games, both Morrisons and Zavvi saw market share rise, up by 0.6 and one per cent respectively.
Jiminy Jillickers! Release date news of the week came from Warner, which unveiled the release date for one of our favourite films of 2017 thus far, The Lego Batman Movie. The title is due on digital formats on May 30, with a raft of physical formats – 4K Ultra HD, 3D Blu-ray, standard Blu-ray and DVD on June 19. As well as an UltraViolet version coming with physical formats, consumers can also access a while host of extras through the Warner Bros Movies All Access App through IoS and Android devices. This enables them to watch the film on assorted devices while also accessing all kinds of additional content on the same screen. The Blu-ray also comes in Dolby Atmos, while extras include both Making Of materials as well as animated shorts and all the promo clips, all of which, of course, are done with great panache and a superb sense of self-deprecating humour. Don't believe us? Then check this outstanding release date announcement issued by Warner through Instagram this week.
Interesting news from our old pals at Arrow Video, one of the finest labels in the industry in recent years and one that keeps going from strength to strength, as we've charted over the years at The Raygun. This week it has announced plans going further forward following its recent moves such as adding new releases (We Are The Flesh) to its its output, as well as launching the Arrow Academy offshoot in the US as a sister operation to Arrow Video. There are, the company said this week, more new films due to add to the Arrow Video imprint, with the likes of The Untamed, Aquarius and FrightFest and festival favourite Hounds Of Love, as well as The Ghoul. And furthermore, it is launching new book and soundtrack arms, the former featuring profiles of director Meiko Kaji, The Blair Witch Project and Ghost In The Shell, the latter with vinyl releases taking in titles from its catalogue such as Black Sunday and Death Walks On High Heels. Commenting on further widening its scope, Arrow head of catalogue Kevin Lambert said: "This is an extremely exciting time for us, moving into new territory on something that we all love. We're all already avid collectors of vinyl soundtracks and we've had many a conversation in the office about 'wouldn't it be cool if there was a book about x' or 'why isn't the soundtrack for y available on vinyl'. We hope that with these new lines we can bring to the masses an extra level of appreciation for not just the film on physical media with a plethora of extras, but also a critical study in the way of a book, and an audiophile level representation of the score, that in most films make the movie. On the latter we've been working at Abbey Road with renowned producer James Plotkin on remastering the tracks from the original tapes, and all will be presented on 180gm vinyl with liner notes. The prior will see tomes penned by many well known critics and covering some amazing films, either already featured in the Arrow video range, or not, but all will fit in with the brand's ethos of representing the best of cult film. There are a lot of exciting projects in the pipeline and we can't wait to share them with everyone."
On of the leading lights in the world of catalogue releasing in recent years has, of course, been Studiocanal, which has consistently mined its library with a raft of excellent releases, all restored to the highest standards and all featuring a raft of extras and strong new designs (last year's Man Who Fell To Earth being a prime example of this). Easter Friday sees the company capitalising on the resurgence of interest in David Lynch ahead of the newly-revived Twin Peaks airing (and screening at Cannes, it was revealed this week) by re-releasing another of his masterpieces Mulholland Drive at cinemas ahead of a home entertainment bow. Commenting on the release, the company's Alison Arber said: "This Easter weekend, a brand new restoration of David Lynch's mesmerising masterpiece, Mulholland Drive is released in cinemas. Recently voted by a BBC Culture Poll as 'the best film of the 21st century' and with the new series of Twin Peaks soon to be released, this is the perfect time to celebrate one of cinema's finest surrealists."
---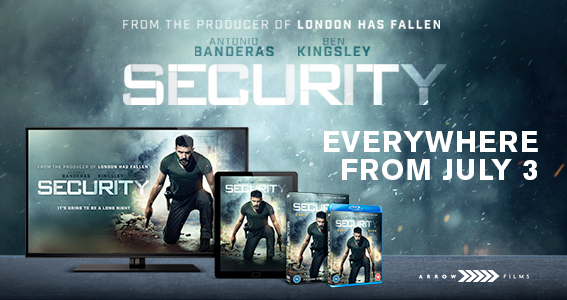 ---
Easter Monday sees the DVD and Blu-ray release of O.J.: Made in America, Ezra Edelman's Oscar-winning docu-series. Announcing the acquisition swiftly after its Academy Award win, distributor Dogwoof this week said it was hugely pleased with the response and support from the trade, including the support of a grocer in the shape of Sainsbury's. Commenting on the release, home entertainment chief Daniel Green said: "Past Oscar winners Citizenfour and Undefeated have performed very well for us on DVD but we've been blown away by how excited retailers have been to our deluxe DVD and Blu-ray version of O.J.: Made in America. We've included several extras on the package for added value but of course the main event is Ezra Edelman's astonishing seven-hour opus. Amazon, hmv and Sainsbury's have all got behind the release and we're looking forward to its Easter Monday launch."
Also out next week, and touched upon here last week, is one of the first Platform titles under the Kaleidoscope banner, We Still Steal The Old Way. And our old pal and regular Raygun reader Jonathan Sothcott (who, incidentally, was on fine form this week taking on both Kodi and its users on Twitter) hosted a special screening at the Soho Hotel this week, which should provide, thanks to its gorgeous coterie of attendees, a perfect platform for the film to launch on. Commenting on the event, he said: "We had a well attended screening of WSSTOW at the Soho Hotel last night with the likes of Rosie Roff and Justin Lee Collins joining stars including Chris Ellison and Anouska Mond. The film played very well and reviews are positive so i'm hoping we'll do decent numbers on DVD next week. It's a strong little franchise and we're making a third one: We Still Die The Old Way in the summer."
Those in the know have been enviously eyeing the way the Mondo operation in the US has built a hugely successful business around its reimagining of film posters, commissioning new artists to create new versions of artwork for classic films and then selling them as limited edition, hugely desirable prints. The offshoot of the Alamo Drafthouse independent cinema in the US has expanded into vinyl soundtracks and much more and the smart folk at Manga have now teamed up with the Mondo team for a special limited edition of forthcoming Japanese rockumentary We Are X. The film, which we've already covered (you can see the feature we penned for The ransom Note here), is out on May 22 in standard formats, but Manga has now unveiled a sumptuous looking Steelbook, taken from the limited edition Mondo poster released in 2016, created by artist Becky Cloonan. It really is a thing of great beauty, we reckon you'd be hard pushed to see a better looking package this year. Commenting on the release, Manga's Andrew Hewson said: "We are truly excited to be involved with the astounding and award-worthy film, We Are X. This is an amazing opportunity for us to work closely with the incredibly talented Yoshiki and X Japan to bring this exquisite and powerful documentary to UK fans." You can see it here.
---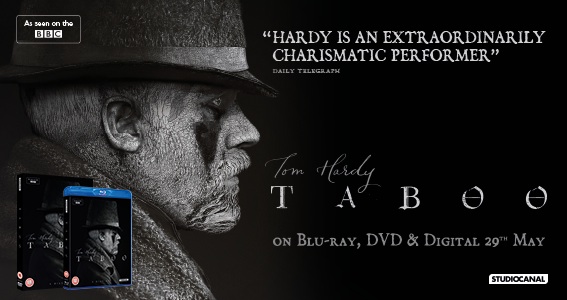 ---
Curated video on demand operator Mubi has unveiled a slate of acquisitions it has picked up for eventual arrival on its service, with all destined for cinemas ahead of that. The pack is led by Berlin International Film Festival winner On Body And Soul, which earned critical acclaim as well as a raft of prizes. Commenting on the deal, Bobby Allen, vp of content at Mubi, said: "We are absolutely thrilled to be adding Ildikó Enyedi's first feature in over 15 years, On Body And Soul, to our slate. A stunning vision that received the highest of praise and recognition at the Berlinale this year, we look forward to giving this fantastic film a home in cinemas and on Mubi." Director Ildikó Enyedi added: "When the film is ready you then have to let it out of your hands. You sit at home and can only hope that it will land in the hands of those that will care for it as much as you have. It was therefore with immense joy that I found out that Mubi will look after our film. Mubi's class, curatorial choices and their whole concept of distributing real quality is fresh, effective and impressive. To be part of this is a real honour."
And there's more too – another Berlin winner in the shape of Alain Gomis' Felicite; animated Chinese thriller Have A Nice Day and Cannes winner Mimosas. We asked Mubi about its ongoing strategy of picking up films for theatrical and then exclusively for its service, vp of content Bobby Allen said: "We are thrilled that we will soon be able to share these wonderful titles with a wider audience. It has always been our vision to give great film talent the recognition it deserves and we continue to work towards showing that theatrical and vod releases can happily co-exist."
To a gallery on the fringes of east London's ever-fashionable Shoreditch and Bethnal Green to help mark the launch of the latest subscription video on demand player to enter the market, Love Nature. In keeping with the recent entrants, it's a more niche offering than the the established players, but, like horror specialist Shudder and curated offering Mubi (as featured here this week) it is carefully thought out and offers plenty to consumers. As the title suggests, it's a wildlife-themed service, with a plentiful supply of nature documentaries looking at a whole raft of different topics from around the globe. It is also tech-friendly, with much of its offering being 4K-friendly, meaning outstanding quality. The launch saw the gallery hosting an exhibition of digital artwork that highlighted the environmentally aware programme (and also showing off the 4K capabilities), with a look at some of the marvellous programming on offer. Our old pal, former MGM, Paramount and Wuaki (among others) staffer Vince Petersen is one of its senior executives, he is partnerships director at Blue Skye Entertainment, a joint venture between Blue Ant Media and Smithsonian Networks. Blue Ant's Raja Khanna said: "We had this crazy idea three years ago that the world needed to reconnect with nature; we're curating the best content in the wool and putting it onto this service." Love Nature md Jo Parkinson added: "The svod app has a huge range of thought-provoking documentaries."
We promised you more on the likes of Shudder and the specialist horror svod service continues to add to its service, with more exclusives and more intriguing titles, as well as familiar offerings. And it scored something of a coup, certainly the kind that wows horror aficionados, after picking up rights to air Mexican shocker We Are The Flesh. According to Shudder, the film, which has earned support from the likes of Alejandro Gonzalez Inarritu, was considered "too transgressive" by other digital operators (or, as one source told us, it was a bit "too much" for them). And thus, it is one of the only companies to air the film, which looks at survivors in a post-apocalyptic world and includes the topic du jour, following on from Raw, in cannibalism (and that's just the start of it). Don't just take our word for it, here's a review by Catherine Bray from Variety: "[Director Emiliano Rocha Minter's] thoroughly arresting vision could squat quite comfortably alongside Hieronymus Bosch's depiction of hell. Commercial prospects are understandably limited to iron-stomached auds, though the pic's opaque narrative will deter straight-up gore-hounds." It joins the likes of Sweet Sweet Lonely Girl, also announced as a first look film set to arrive on the service, due on May 4.
---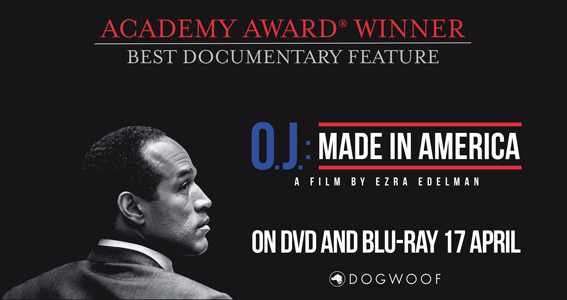 ---
"13 Reasons Why just broke a Netflix record. The Selena Gomez-produced show, which chronicles the events surrounding the suicide of a teenage girl, has been tweeted about more than any other Netflix show in its first week of streaming. According to statistics from global audience insights firm Fizziolog, 13 Reasons Why has seen more social volume than any other Netflix original series. Since Amazon and Hulu shows don't generate anywhere near the level of buzz that a new Netflix release does, we can basically take that to mean that it's the highest social volume achieved by any streaming show, ever. There were 3,585,110 tweets about the show during its first week on Netflix, based on mentions of the show's title. The top five also includes Fuller House, Luke Cage and Stranger Things, but 13 Reasons Why is way out ahead of the pack – the second most-tweeted show, Chasing Cameron, had less than half as many mentions with 1,326,010."
Story from Seventeen on the new Netflix phenom…
In what was essentially its second weekend on release, albeit with the first counting as previews, the latest DreamWorks Animation release, The Boss Baby, entered the UK box office top 10 at number one with more than £8 million in revenue, ousting the Disney remake Beauty And The Beast from the top slot, although the latter has now taken a massive £58 million plus at UK cinemas, putting it into the overall top 20 grossers of all time in the UK, and that's without the Easter weekend boost. Other new entries include Peppa Pig: My First Cinema Experience which took more than £1 million and Going In Style with £569,392.
Ever since Disney scored a huge hit turning one of its theme park attractions into a feature film franchise with Pirates Of The Caribbean the studio has been looking at other properties from its rides to transform into movies. The most talked about has been Jungle Cruise and now, after lots of different takes on the ride were mooted, the studio has now settled on one which will feature the hardest working man in showbusiness, Dwayne The Rock Johnson. Shooting will start early in 2018; expect a dozen or so other Johnson films between now and then (probably).
And talking of Pirates Of The Caribbean, the co-director of the forthcoming Salazar's Revenge has signed on to helm the Michael Crichton adaptation Micro. One of the Jurassic Park and Westworld novelist's final works, it doesn't follow the standard robots/dinosaurs/anything run amok format, instead tracking a group of people who are shrunk down to a minute size and have to gene for themselves (basically, the plot of Micro Ventures that used to feature in the Banana Splits).
Two big casting stories this week have dominated the headlines, with the much talked about role of Cable in the Deadpool sequel going to Josh Brolin. He's already got a role in the Marvel world thanks to appearing as Thanos, but will now appear in Fox's own Marvel world. Sadly, Michael Shannon, once tipped, won't be playing the part in Deadpool 2. And over in the Fantastic Beasts sequel, Jude Law is set to appear as the younger version of grand wizard Dumbledore…
Forthcoming homegrown fare from Icon…
Surprising it's taken so long to team this song with this superhero…
Here's the second Baby business…
Put your hands up for Detroit…
"Why are we always yelling?" This week's Red Band…
To subscribe to The Raygun newsletter, please email

info@theraygun.co.uk
with subscribe in the subject matter
To unsubscribe, email

info@theraygun.co.uk

with unsubscribe in the subject
For editorial or advertising queries, contact

tim@theraygun.co.uk