NO PIT-STOP FOR RUSH
MAKING NO BONES ABOUT IT
HMV'S VERY OWN GONG SHOW
TRY BEFORE YOU BUY RETURNS AT BLINKBOX…
…AS SKY OFFERS ITS OWN PILOT SCHEME
LOVEFILM WIDENS KIDS' CHOICE
MINIONS GRU THE GIFTING MARKETING
KALEIDOSCOPE INKS INVESTMENT DEAL
ARROW KEEPS BUILDING BRIDGES
THRONES RETURNS TO TAKE CROWN
STATE OF THE ART CAMPAIGN
THE GAME IS AFOOT
AIN'T MISBEHAVING
DOGWOOF MUSCLES IN…
…AND SIGNS MYERS FLICK
MASTERS AT WORK
JOINING THE CLUB

---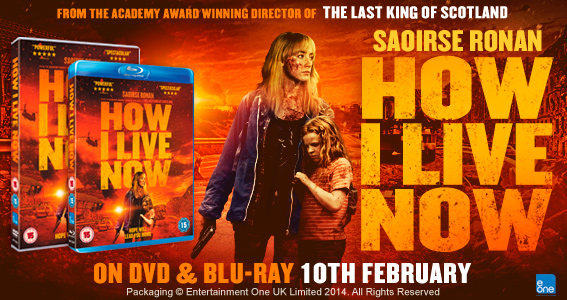 ---
I
f you can't read this newsletter or see the ads, please click
here
It Was A Good Week For…

Rush, lapping the competition…
It Was A Bad Week For…
Anyone trying to write about Rush without using awful motor-racing puns…
Get set for a wealth of pole position, quick off the grid and other Formula1 sayings, as Studiocanal's Rush got off to a flying start this week. The biopic, which charts the fierce rivalry between James Hunt and Niki Lauda, was buoyed by a gorgeous lenticular sleeve for its Blu-ray edition and is heading towards the chequered flag at the end of its first week in strong form. Commenting on its success, Studiocanal's Claire Establier said: "We're very pleased with the sales so far. Having the lenticular packaging on the Blu-ray only helped secure a strong conversion. The Steelbook with its unique design has proven to be a real success too amongst Steelbook fans. We had strong support from the retailers and the events we've ran with them enabled us to bring Rush closer to the consumers." Among those events were, as reported here last week, tours of stores by F1 cars, we'll have a cracking picture of one outside hmv Dundrum in Dublin up on our site shortly, along with a look at the Rush lenticular.
Also off to a decent start this week has been another eOne title, The Mortal Instruments: City Of Bones, with the company proving the power of social media after drawing scores of likes from fans of the film – more than 2,000 and counting – after saying that it was selling. It illustrates, as the company's Tim Westbey said, the fans of the film getting involved with its marketing efforts. He said: "We're delighted to see such strong sales and the fans response to our campaign."
---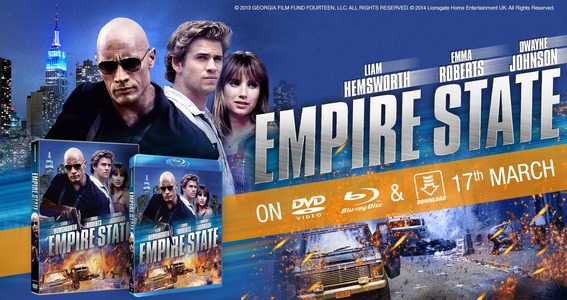 ---
Today, Friday January 31, sees hmv returning to cinemas as the resurgent retailer unveils a new theatrical advertising campaign to help push its massive "hmv presents awards season" promotion. The campaign will see 30 second spots appearing at cinemas around the UK and features clips from some of the titles featured in the six-week long in-store thrust, such as Titanic, Schindler's List and Argo. The promotion, of course, ties in with the current awards season, with the BAFTAs due shortly and the Oscars taking place over the first weekend in March. It is aimed at boosting back catalogue Blu-ray and DVD sales and marks the first time that hmv ads have been used in cinemas for five years. The promotion also further indicates the retailer's ambitions and its return to form. The cinema ad campaign has been put together in conjunction with partners from planning agency the7stars, Digital Cinema Media and Bolder Creative. Commenting on the campaign, hmv's head of marketing Patrizia Leighton said: "When it came to a media strategy to support our hmv presents awards season event in stores, cinemas was the perfect choice to complement the size and scale from within the stores out to our customers. It's uniquely positioned to deliver the visual and emotional engagement with our film-loving audience that we wanted to achieve through this campaign. The current theatrical slate is jam-packed with the most incredible BAFTA and Oscar-nominated movies – the ideal place to share our passion and excitement around award season and celebrate the greatest quality films, past and present, with our customers." hmv's visual promotions and range manager David Athey said: "The awards season is always met with great anticipation at hmv and this year we've really tried to carry that excitment through all elements of our promotion; the in-store creative, window message, cinema advertising, the product line up and a big focus on blu ray. Store colleagues are really getting behind the offer with some wonderfully creative merchandising of past BAFTA and Oscar winners." Emma Park from the7stars said: "It's fantastic to see this iconic retail brand back on the big screen alongside some of this year's hottest movies. We're sure the campaign will help to position HMV as an essential destination during this year's awards season and beyond." We'll have the ad up on our website shortly for you to look at…
More news from the retail side of the fence, albeit the vod world, and blinkbox has unveiled a new try before you buy style campaign, following the success of a similar initiative last year. 2014's Try TV On Us is, if anything bigger and better than its predecessor and boasts the involvement of a raft of big players from the TV side of our business. The thinking behind the offering from the Tesco-owned online operator is simple – consumers are being offered the chance to watch the pilot episode of a whopping 28 different hit TV shows from its service for free. And if they like what they can see, they go on to pay for the rest of the series. Partners in the initiative include BBC, eOne, Fox, ITV, Sony Pictures Home Entertainment, Starz, Universaland All3Media. The shows on offer are equally impressive, taking in two of the most talked about programmes of the pas 12 months, Sherlock and Breaking Bad. Others include Zooey Deschanel's New Girl, the hit How I Met Your Mother, as well as everything from The Bible to Sons Of Anarchy, by way of Downton Abbey, Futurama, Glee and Mr Selfridge. blinkbox says that the 2013 Try TV on Us promotion saw the average customer try three different episodes of different series, with more than a third of those going on to buy further episodes of the same programme. blinkbox md Adrian Letts said: ""Following the success of Try TV on Us last year we wanted to bring the offer back and provide some great entertainment to counter the dark and depressing cold winter nights. Fans of great TV have never had it so good and we're proud of our selection of amazing TV shows. Offering a taster is a great way to introduce people to our service and help customers find their next TV obsession."
---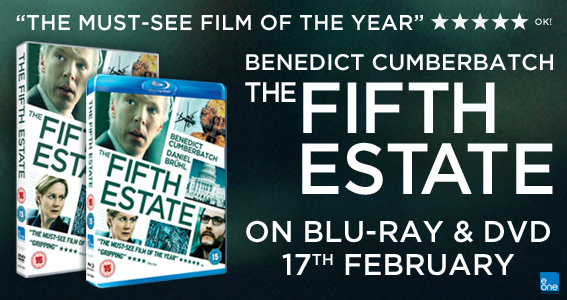 ---
blinkbox's announcement came at the same time as Sky unveiled its multi-million marketing campaign for the months ahead, with its usual eye-watering spend across most media. This Saturday, February 1, sees it launching a new Youtube channel, Sky First Episodes, which, in a similar deal to blinkbox's, offers consumers the chance to see the first episodes of some of its exclusive programming. While perhaps not offering the breadth of the blinkbox try-before-you-buy concept, it does take in the likes of the excellent Mooney Boy, The Tunnel and A Young Doctor's Notebook. Sky's director of entertainment, marketing and digital, Naomi Gibney said: "We're passionate about delivering truly great TV - and the best way of demonstrating this is to give people the opportunity to enjoy the shows for themselves. The combination of Sky First Episodes and a TV campaign featuring entire clips from our biggest and best series means that now everyone has the chance to sample Sky shows."
Remaining in the digital world, LOVEFiLM has unveiled not one, or two, but three deals which will see a wealth of children's programming arriving on its streaming service. The deals were inked with HIT Entertainment, Ludorum and DreamWorld Classics, with the likes of Postman Pat, Chuggington, He-Man, Fireman Sam and a while host of others all being included. HIT's deal takes in Pingu, more than 50 episodes of Thomas & Friends and Where's Wallyl Ludorum's takes in Chuggington, while the DreamWorks contract sees LOVEFiLM retaining the rights to the likes of Rupert Bear and Casper The Friendly Ghost and Noddy. LOVEFiLM's hard work in the children's arena is paying off, with parents at specialist site Netmums voting it as "best in class". Content strategy director Chris Bird said: "The addition of this new children's content enhances our already fantastic range of iconic characters and classic shows. Our streaming service is particularly suited to family content, and parents and their kids can now enjoy an even broader variety of family-friendly entertainment whenever they want, however they want."
---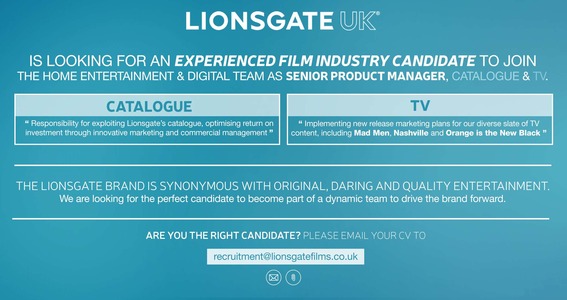 ---
Some interesting news from Kantar Worldpanel, which has unveiled a wealth of research into the Q4 entertainment market, covering all aspects from video to music and games. While Game was boosted by the next gen console launches. Amazon is still the dominant force, with more than 26 per cent market share, a near-six per cent year on year growth compared with Q4 2012. Interestingly, said Kantar, consumers were still loyal to hmv, with saw growth in Q4, despite its store closures. One in six entertainment items bought in Q4 for gifts were from hmv. And while video, like music, saw a decline in the gifting market compared with games, video is still the most gifted entertainment product. Nearly half of all videos bought in the last three months of the year – 45.1 per cent – were as gifts. The most popular? Not unsurprisingly given the year-end figures, it was Despicable Me 2, followed by Monsters University. Third was SPHE's Breaking Bad which topped Mrs Brown's Boys (Universal) and Man Of Steel (Warner). Kantar Worldpanel strategic insight director Fiona Keenan said: ""Amazon traditionally performs strongly in gifting at Christmas and this year was no exception. Almost a third of all entertainment gifts purchased in the final quarter of 2013 were bought from the retailer and this drove its market share to increase across all categories."
Independent operation Kaleidoscope has secured a major new investment, as Schneider Media Investments has agreed to a "significant funding package" in return for a minority stake in the business. It will enable Kaleidoscope to match its ambitions with cash in the acquisition market and is available immediately. The independent said it was looking at not just more commercial, bigger features for release, but also television and theatrical documentaries, as well as "production, sales, distribution and investment opportunities". The company's Spencer Pollard said: "I am thrilled to have brought SMI in as partners to help continue Kaleidoscope's growth. Over the last five years we have been very much an organic business and continued to try to innovate and buck market trends. We have had various proposals to discuss over the last few months, which hopefully was a sign of the good work we have been doing but we felt 100% that SMI were the right people to go into business with. It should be an exciting Berlin and Cannes as we look to add to our already solid 2014 slate. I look forward to a long and exciting working relationship with SMI." SMI's Sonny Schneider added: "We are very pleased to be partnering with Kaleidoscope in this deal. We believe that this bringing together of our knowledge and abilities in financing with Kaleidoscope's considerable expertise in the selection, promotion, sales and distribution of quality films and related content will result in an exciting and bright future for both parties."
---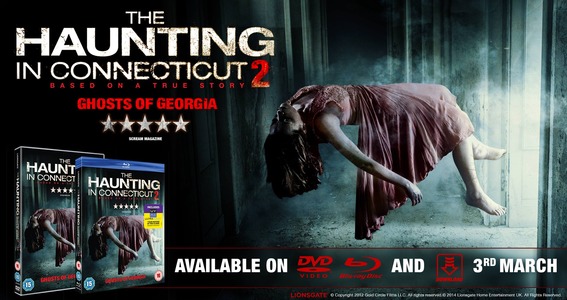 ---
It's all hands on deck on Saturday and Sunday, February 1 and 2, for independent operation Arrow, which is hosting its second Nordicana event over the weekend over in east London's Brick Lane area. We've already covered the event, but it's worth noting at, as the ever-excellent second series of The Bridge comes to an end (the final episodes will air on Saturday, ahead of the release via Arrow's Nordic Noir imprint), Arrow's efforts really are paying off. Stars from the programme arrived in town and have appeared on TV. As the company's Jon Sadler said: "The event is three times bigger this year. It's very ambitious and the PR is really spinning now with loads of press coming - a documentary crew coming down as part of a wider project and loads of Scandi stars and well known faces. Kim Bodnia and Sofia Helin [aka Martin and Saga] were on BBC Breakfast and we got a Nordicana plug in The DVD is ranking well and it's also been performing strongly on iTunes. We are looking at a strong week one, beating season one."
Last week we talked about HBO's innovative strand of marketing for its February 17 release of the third season of Game Of Thrones, as it renames a village in Hertfordshire. The TV giant has now unveiled more of the marketing campaign for the release of the hugely popular programme. HBO's Ian Fullerton said: "We're aiming to be the biggest TV release of 2014 and we're putting in place an ambitious marketing plan to realize that ambition. Our ATL media is a multi-faceted mix of TV advertising, outdoor posters across the London Underground and National Rail stations, vod, press and online advertising all leading with character artwork. We've got some superb cast photography that we believe will stand-out brilliantly in our campaign advertising. PR-wise we've got an array on stunts planned that include changing the name of the village Kings Langley to King's Landing for week of release and this weekend, we're taking a party of 13 international journalists to Iceland to give them a tour of where the Beyond The Wall scenes were filmed. We've also commissioned world renowned street artist Joe Hill to create a Game Of Thrones inspired 3D street picture and we're teaming up with a leading chocolate brand to create a stunning Red Wedding Cake which will be filmed, made into a feature and then broadcast. In-store pos includes everything from arches, pallets, FSDUs and standees and socially, we'll be amplifying the week-of-release chatter by utilizing the cast for a variety of content posts."
---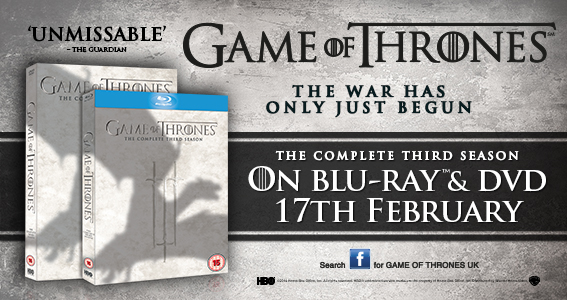 ---
Plenty of interesting product news this week, not lease from Lionsgate about its March 17 release of Empire State, starring the ever-wonderful Dwayne Johnson, aka The Rock. The former WWE star turned both action and comedy hero has now racked up sales of a whopping 9 million across his various releases. Commenting on the campaign, Lionsgate's Susie Bould said: "We are extremely excited about the upcoming release of Empire State on March 17. It is a great suspense action film with some stellar performances from Dwayne 'The Rock' Johnson, Liam Hemsworth and Emma Roberts. It's hugely exciting to be working on a film with such a strong cast and who have historically performed so well at home entertainment – particularly The Rock who has around 9 million units under his belt. We have worked hard to achieve stand out packaging and are supporting with an impactful TV campaign as well as an extensive press campaign across an array of redtops and men's magazines. With an exciting PR campaign also in the works we are expecting strong results on the release."
One of our junior correspondent's favourite films of last year was Ender's Game, another potential franchise based on a bestselling series of books. eOne is now finalising the marketing campaign for the March 10 release. It will be supported by TV advertising taking in, among other spots, Champions League programming, as well as a digital campaign combining vod and takeover displays, as well as press, outdoor and PR activity. eOne's Stephanie Don said: "With an all-star cast and spectacular visual effects, Ender's Game is a must own Blu-ray and DVD release this quarter. We're ensuring it stands outs in a crowded market with an striking lenticular o-ring and substantial media and PR support."
---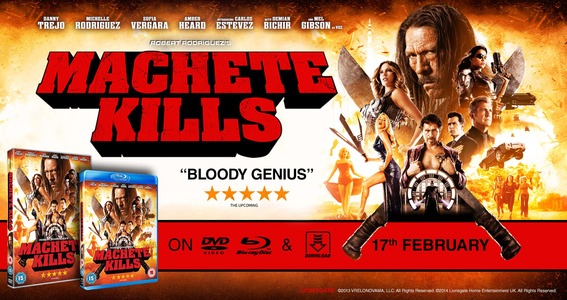 ---
And one of the best films we've seen so far in 2014, as we mentioned after seeing it at a screening earlier in January, is Ain't Them Bodies Saints, starring Rooney Mara and Casey Affleck. It's due in hmv stores on February 3, ahead of a wider release a week later. Commenting on the title and marketing support, Universal's Oriane Charlier said: "Our media campaign features impactful and visually beautiful online spots, whilst also highlighting some of the many 4-5 stars reviews. The PR campaign will look to position Ain't Them Bodies Saints as the perfect Valentine's Day offering, with the launch of a secluded Love Letter Writing Corner at the Full Stop Café in Shoreditch and an Emerald Street screening on February 14. This will be complemented with a huge review push, interviews from the writer-director David Lowery and Rooney Mara, along with an exclusive screening for HMV Pure members. For film fans keen to see the film a week early, it will be exclusively available on DVD from 3rd February at hmv. "
It's been a busy time for Dogwoof recently, with the theatrical re-release of the excellent Dark Days last weekend ahead of its deluxe DVD bow, with another cracking documentary, Muscle Shoals, due on the same date, February 10. Commenting on the releases, the company's Gemma Purkiss said: "Following the rerelease of Dark Days in cinemas last weekend we saw a great response to Marc Singer's Q&A which left audiences fascinated by the creation of this cult classic doc. Following all three Q&As Marc spoke to audience members individually while signing the upcoming DVD packed full of extra features - including Marc's revisit to the tunnel 10 years after filming there. The DVD will be available on the February 10, the same day as Muscle Shoals - which is kicking off the DVD launch with a special party at Rough Trade East on the February 7. Both DVDs are inundated with extras with Muscle Shoals including two commentaries - one from director Greg 'Freddy' Camalier and another from the infamous Swampers featuring Rick Hall offering great insight into the making of the film as well as some pretty hilarious anecdotes."
Talking of Rough Trade, we've spoken to the east London store about its move into helping launch DVD and Blu-ray releases with screenings, such as the excellent recent event for the BFI's The Epic Of Everest. See our website for a full feature…
---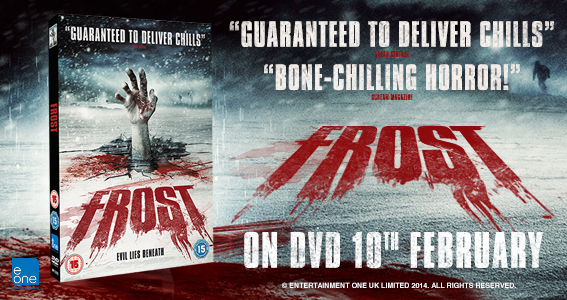 ---
Back to Dogwoof and the company has also been on the acquisition trail, signing not just UK but world rights to Mike Myers' directorial debut, Supermensch: The Legend Of Shep Gordon. The company will release the film in the UK and negotiate sales deals in other territories for the film, which charts the life of the music manager who also created the concept of the "celebrity chef". Commenting on the deal, Dogwoof's Anna Godas said: "Supermensch is an irresistible story of a true legend, and entrepreneur and business man who created the rules for entertainment management, but most importantly this is a film with so much soul. We are so proud to be working with Shep, Mike and the A&E team and cannot wait to take it to market."
The Q2 presentations and announcements are now starting to come in thick, and fast, with Eureka and its Masters Of Cinema imprint announcing a slate that takes in everything from Billy Wilder to Gordon Brittas. April sees MoC releases for Billy Wilder's Ace In The Hole, the Blu-ray bow of Lindsay Anderson's If…, while May has Robert Altman's Nashville and Elia Kazan's Boomerang! Joining the imprint. June contains the excellent cult classic Harold And Maude and John Cassavetes' Too Late Blues. In addition to those Masters Of Cinema releases there are also Eureka solus bows for The War Lord, starring Charlton Heston, Violent Saturday and The Rocket, as well as the aforementioned Brittas Empire. Commenting on the slate, Eureka's Ron Benson said: "The finest in world cinema abounds across these nine releases, supplemented as always with a spate of special features and extras, all presented with a meticulous attention to detail and design."
We'll end with news from the Industry Trust, which has announced another arrival on to its FindAnyFilm service, Tesco's Clubcard TV signing up to become part of the offering. Commenting on the deal, FindAnyFilm's Mark de Quervain said:
"At a time of year when consumers are testing digital services on newly acquired devices, it's wonderful to bring the addition of Clubcard TV's movie content, which is free exclusively for the use of Clubcard customers, onto FindAnyFilm.com
service. Getting consumers familiarised with digital before testing and trialling other digital services is a great way to migrate them from disc. It's wonderful to have Clubcard TV on board to support both the education work of the Industry Trust, as well as the FindAnyFilm service. It's great to have trusted household names flying the flag for official."
Scott Deutrom, md of Clubcard TV added:
"FindAnyFilm is the only source for legal movies across all formats and it's great that it now includes the free movie content from the Clubcard TV service. We are pleased to be supporting the consumer education work around copyright infringement and look forward to finding more ways to work together in the future."
---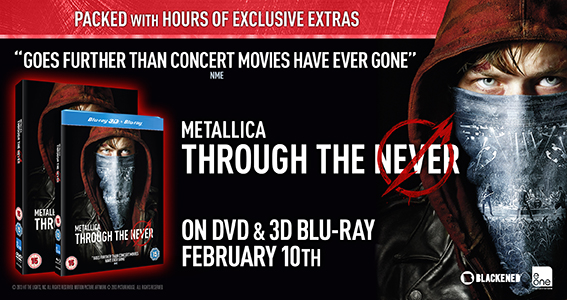 ---
QUOTE(S) OF THE WEEK
"I have two objectives for the [creative industries and digital] review: first to deliver a clear agenda for an incoming Labour government to help ensure that the UK's creative industries grow, focusing on the real game-changers. Second, to look at the impact of the creative industries from the perspective of UK citizens – asking what all of us might reasonably expect in terms of protections, safeguards and access to quality content and information in the digital world."
John Woodward, heading up Labour's newly announced review…
"The private prosecution by the Federation Against Copyright Theft of Anton Vickerman, who was making £50,000 a month from running a website [SurfTheChannel] that facilitated mass-scale copyright infringement, saw him convicted of conspiracy to defraud and sentenced to four years in prison. This level of sentence would not have been possible if he had been prosecuted under copyright law, but FACT was able to prove conspiracy in his actions. Without proof of conspiracy, a serious criminal could have been left subject to a disproportionately low maximum penalty."
MP John Leech, among those calling for tougher penalties for those convicted of online copyright infringement during a reading of the Intellectual Property Bill in parliament.
AT THE MOVIES
The big awards friendly films continue to dominate with The Wolf Of Wall Street, still number one, 12 Years A Slave and American Hustle all boasting total box office hauls around the £11 million mark. New entries into the UK top 10 included Jack Ryan: Shadow Recruit (£1.28 million), Inside Llewyn Davis (£757,966) and August: Osage County (£537,310).
Big, big Superman Vs Batman (or whatever the hell it's going to be called) news as Jesse Eisenberg has been confirmed as Lex Luthor for the big DC flick due from Warner. Jeremy Irons, meanwhile, will play Alfred. Listen, we're not saying anything else, as there's acres and acres about online, where, it seems, everyone has an opinion…
We've been watching the Filth Blu-ray this week (more on the website next week) and have really warmed to director Jon S Baird. So it's good to see him conformed as being involved with Babylon, the forthcoming Danny Boyle TV project currently being heavily trailed on Channel 4. It's neat timing, as Filth is out the day after the pilot, directed by Boyle himself, airs. Baird will be behind the cameras for the first three episodes proper…
TWEET OF THE WEEK
TRAILERS OF THE WEEK
Cowboys. Swearing. Red Band fun from Seth McFarlane…
More Red Band goodness, this time involving a certain Scarlett Johansson…
Honestly, you mucky lot, every time we have Red Band trailers our click rate soars. So this, advertising the ambitious UK screening plans, is kind of your fault…
From the director of the excellent Animal Kingdom, this adds extra Robert Pattinson…
Happy New Year from Lego…
And, on a similar note, here's the Man Of Plastic…
To subscribe to The Raygun newsletter, please email

info@theraygun.co.uk
with subscribe in the subject matter
To unsubscribe, email

info@theraygun.co.uk

with unsubscribe in the subject
For editorial or advertising queries, contact

tim@theraygun.co.uk