First, we want to thank those of you who have taken a workshop with us and have trusted us with your time. We know how precious it is.
We recognize that now, more than ever, self-care takes on a paramount importance in our lives. Consider giving yourself the ultimate self-care gift: a day of creativity crafting your personal story. Here are the kinds of responses we've heard from people after they've taken one of our workshops
.
"It was beyond my expectations!"
"
The work is empowering
!"
"It helped me discover the story that is really alive for me.
"
Maybe you've taken one of these workshops and are ready to try something more, or even do it again, or maybe you've just been thinking about it for a long time and are finally ready to move forward. Space is limited. Registration holds your place.
Here's what we have to offer now.
May 19th Storytelling Bootcamp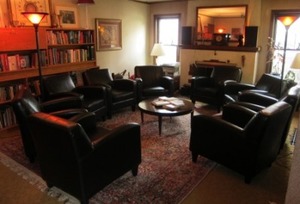 In our
Storytelling Bootcamp
, a one-day (7.5 hour) intensive, you'll create new story material, learn about narrative structure and intentional storytelling techniques™, and have a chance to share your stories while getting feedback. There is no public performance. We share within the group, but not with the public. This session takes place on
Sunday, May 19th
from 10:30 am-6 pm in NE Portland at the Home Studio of Portland Story Theater. It's an intimate experience, like all of our workshops, with a 3:1 student to instructor ratio.
Lunch is provided. $150
Click here to register
.
W
e promise to continue being good stewards of the stories that people share with us.
Real. True. Stories.
We'll keep doing our best to break down barriers and reveal the commonality of our shared human experience.
We can't wait to hear from you and we look forward to working together!
May The Narrative Be With You!®