Receive VIP tickets to the islands major cultural affair, the Dominican Republic Jazz Festival, when you book your holiday at Sea Horse Ranch November 6-9, 2014. Tickets will be included for four adults on all reservations of a minimum stay of four days. Enjoy special seating, backstage access and complimentary beverages to the musical event of the season. Please mention this offer at the time of reservation.
Sea Horse Ranch is offering a 15% discount for all villa rentals in the months of October and November. Make your getaway plans for this fall, and appreciate extra savings. Relax at Sea Horse Ranch Luxury Resort and enjoy the famous sunshine, sandy beaches and beautiful crystal-clear water that the Dominican Republic is known for.
---
Taste & Travel - Summer 2014 issue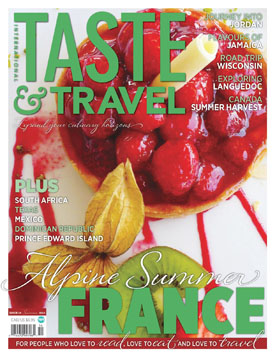 Cabarete, Sosua, Puerto Plata and the Dominican Republic Jazz Festival are featured in the Canadian lifestyle publication Taste & Travel magazine Summer 2014 issue.
The feature article highlights the cultural offerings of the North Coast, and is running in both the print and digital editions of the magazine. Taste & Travel magazine focuses exclusively on the exciting and delicious world of culinary travel, and has high praise for The Beach Club at Sea Horse Ranch, as well as other local favorites such as Miro on the Beach in Cabarete.
---
The Beach Club - Summer Specials and Events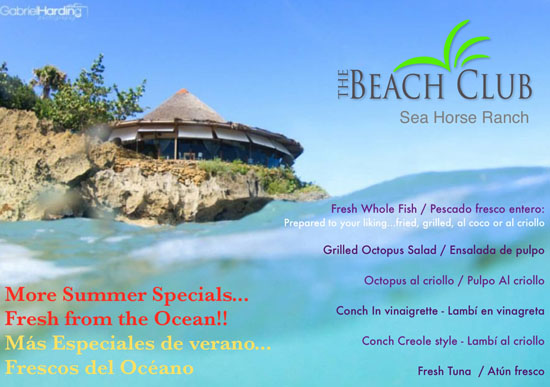 Take in the wonderful view, cool breeze and delicious food at The Beach Club at Sea Horse Ranch. Enjoy the summer specials ~ fresh from the ocean! Live music featured regularly. For more details and reservations please contact thebeachclub@claro.net.do or 809-571-4995.
---