Tuesday is the runoff election date for several important races in central Oklahoma.
First is the Senate race between Ed Moore and Ron Sharp. Incredibly Sharp is a dead beat dad, owing tens of thousands in child support to his ex-wife according to divorce records.
The second race is the House District 53 race between Paula Sullivan and the State Chamber of Commerce candidate Mark McBride.
Third is the Oklahoma County Court Clerk race between Representative Charles Key and newly minted Republican Tim Rhodes. Rhodes is a liberal supporter of Obama, he even kept a picture of Obama on his desk at the court house until he decided to run for office as a Republican.
The quality of the opposition is troubling, a dead beat dad, an abusive illegal immigrant hiring contractor, and a liberal Democrat running as a Republican but the real danger is not these three men despite their abhorrent character. The real danger is that people stay home instead of voting, thinking that the runoff elections aren't important.
The damage that any number of these politicians might wreck pales in comparison to the damage that a lack of engaged citizens using common sense and good judgment to choose decent leaders.
Candidate Mark McBride is endorsed by Charlie Meadows and OCPAC despite the State Chamber connection and support. Somehow Charlie refuses to see that adding another politician indebted to the State Chamber is a good thing despite the Chamber being behind the defeat of the Personhood bill in the 2012 legislative session. Charlie refuses to admit that even the Muslims that sued Oklahoma over the anti Sharia law that passed in 2010 are supporting McBride. Basically most of what OCPAC stands for is opposed by the State Chamber yet Charlie still supports one of their candidates.
Early voting started on Friday and continues on Monday then the polls are open all day Tuesday. We need to remind our friends, co workers, and neighbors that even these "small" races matter very much. The court clerk has a seat on the county budget board and we need as many conservative Representatives and Senators as possible.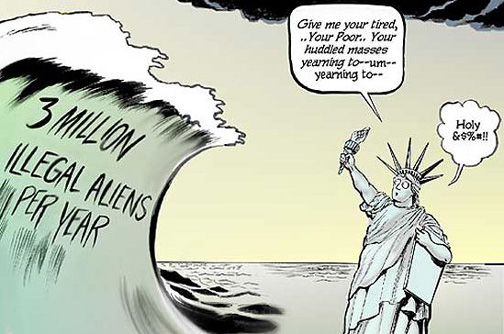 IRON, Immigration Reform for Oklahoma Now sent out an action alert recently asking that people call the Governor, the Attorney General, and the Labor Commissioner to ensure that illegal aliens pardoned from prosecution by Obama executive order don't get any state services or drivers licenses. IRON is one of the groups that gets the fact that the State Chamber is behind most of what ails Oklahoma and is willing to fight instead of sending emails and posting blog articles. They recently sent a load of calls into Paul Sullivan's district to support her campaign against Mark McBride. I am very glad to see another group that understands that when the politicians fear the people then there is peace and prosperity.
Contact information for the House and Senate are below as usual and here is some additional contact info from IRON
Call our CAPITOL 1-800-522-8502
Governor Fallin 1-405-521-2342
Lt. Governor Todd Lamb 1-405-521-2161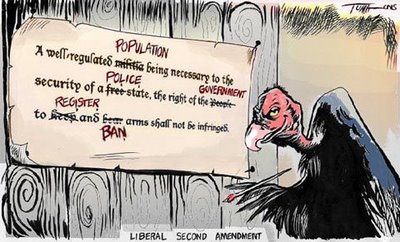 Concealed Carry Classes Continue
One of our favorite county sheriffs, Jim Bauman of Logan County, is continuing Concealed Carry Classes starting on September 1st and again on September 29th. The location is the same as last time, at the Water Treatment Center.
Anyone is welcome to attend the class. Here are the details:
When: September 1st and September 29th starting at 9:00 am.
Where: 4301 NW 192nd in Edmond.
How long is the class: six hours long,
What does it cost: $50 fee per person
What do you need to bring: Ear and eye protection, a pistol, and 50 rounds of ammo for your gun, state drivers license or other ID.
How to reserve a space: Email Sheriff Bauman at
jjim62054@yahoo.com
and tell him you want a slot at the September 1
st
or September 29th Concealed Carry Class.
When you get to that address turn into the water treatment plant and take the road to the left as it winds back around to the gun range. Sheriff Jim is going to cover the safety part first so that we hopefully don't shoot each other then hold the range portion of the class early that morning to avoid the serious heat, then back into the classroom for the rest of the training.
To apply for an Oklahoma Concealed Carry permit you need to be a U.S. citizen, reside in Oklahoma as proven by a valid Oklahoma driver's license or state ID card, or have permanent military orders with a valid driver's license from another state. You have to be 21 years of age, complete the firearm safety and training course (that would be this class!), pay the state their required fee along with the SDA application (Self Defense Act), comply with the SDA provisions, and pass an OSBI background check that will be looking for no acts of violence, no drugs, and non stalking.
The class will be mostly classroom work except for the range time at the start of the course. You don't have to be a crack shot to pass the course, just demonstrate safe handling of your weapon and follow the range instructor's directions and range safety guidelines. The targets are usually placed at five to fifteen feet and you will be graded on safe handling of your weapon and the ability to follow directions.
After passing the Concealed Carry Course you will send in your certificate of completion and SDA application to your local sheriff's office with the state licensing fee of $100 for the OSBI background check for a 5 year permit, a fee of $25 for the finger printing at the sheriff's office, and you will need two passport photos from Kinkos, Walgreens, or other photographer service.
The location is a half mile west of the intersection of Portland Ave (highway 74) and 192nd (turns into Danforth Road if you turn east instead of west).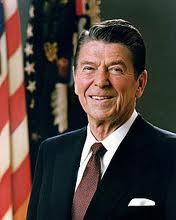 Tulsa Republicans, Real Republicans
Thank God for the Tulsa GOP setting an example for the rest of the state. Last week they voted to censure Tulsa County Commissioners Fred Perry and John Smaligo for their support of the Vision 2 agenda.
Tulsa County GOP Chairman J B Alexander went on KFAQ radio
to tell the story of how the GOP County Committee voted to censure the two RINOs for supporting corporate welfare and higher taxes. The County Committee is composed of GOP officials and precinct chairmen and is the governing body of the GOP. Over 100 of the members were present for the vote but only a handful voted against the censure. Despite knowing that the issue was going to come up neither commissioner sent a representative.
Commissioner Smaligo went on KFAQ
and gave his version of the facts on his censuring by the Tulsa County GOP. Smaligo attacks the GOP Chairman, claiming it was the Central Committee instead of the entire County GOP Committee. He ducks and weaves saying he has never supported a tax increase, but when pressed for details on the tax rates being lower Smaligo can't substantiate his claim. Smaligo comes across as a typical Chamber turd unable to defend his actions once he gets backed into a corner.
Smaligo answers questions about the corporate welfare scheme, how the sales tax money bought infrastructures will stay in Tulsa if the companies move. I guess it is too hard to move buildings and land for them to take the assets with them. Smaligo's main defense is that he was singled out unfairly.
The Tulsa County GOP also vote on a resolution written by grass-roots advocate Ronda Vuillemont-Smith that opposed the proposed Vision2 sales tax extension. Afterward committee member Michael Bates offered a resolution censuring County Commissioners Fred Perry and John Smaligo.
This is going to be a real test of conservative values in Tulsa as the Tulsa GOP leadership goes head to head against RINO Republicans, the Tulsa Chamber, and the State Chamber. The mainstream media is pretty much ignoring the story except for the
Tulsa World
and
Channel 8 News
.
Tulsa tried to get a resolution added to the State GOP organization in 2010 and again in 2011 that would have allowed any Republican in the state to take their elected Republican officials before the GOP and force them to defend their voting record. It failed by a 60/40 vote, so it is great to see Tulsa do this on their own. I hope other GOP organizations follow suit and take their elected officials to task.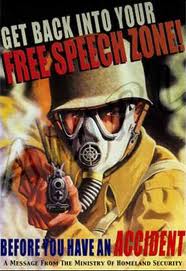 Republican National Convention
Or a Vision of the Police State to Come?
We have one of our writers at Tampa Florida for the GOP National Convention sending back daily reports on what is going on and he will give us a complete report after he gets back. One of the more shocking revelations so far is the sheer amount of security. The Tampa paper reports that unmanned drones were deployed, the Wraith Ground Drone that is used in combat zones around the world and another called a Aether Aero, a vertical takeoff drone. Other security features include eight foot tall perimeter fencing, armored personnel carriers and helicopter gunships patrolling the area. There is a five block perimeter established around the convention hall where protesters re excluded with a separate "free speech zone" set aside for protestors. Sounds Orwellian doesn't it? Excluding the freedom of speech and assembly and other constitutionally protected rights from the convention.
.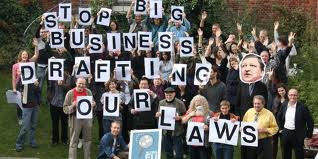 State Chamber Admits Running Political Campaigns
OK-Safe did a
great article
on the State Chamber hosting a meeting where the leaders of the State Chamber flat out admitted that they could care less about lowering taxes and leveling the playing field for businesses and was all for special interest tax breaks and advancing the corporate interests. They label their candidates as "pro business" which means that they are expected to support the State Chamber agenda over the interests of the constituents that elected them.
.Ok-Safe quotes Chamber head Fred Morgan as saying:
"…we really weren't very politically engaged. But we know that in order to [unclear] that…we know that we need to be engaged and we need to be engaged not just at the policy advocacy level but we need to be involved in the political level as well. So we have engaged very heavily at the political level. It's a lot easier to lobby a legislator who shares your ideas, and your goals, and who knows something about business. And Chad is going to go through a lot of the projects, kind of sum up our political projects."
Just goes to show you how singled minded the State Chamber is and how they work against the public interests in favor of those that pay their dues to the State Chamber.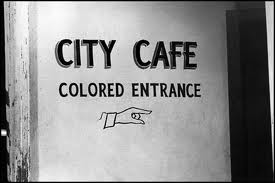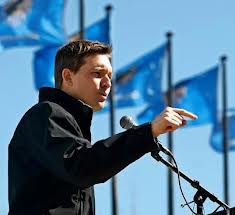 Matt "Jim Crow" Pinnell Shows His True Colors
By R. H.
It is a sad commentary that in today's society that we have to publish an article such as this. Sadly, this type of thing happens most often when you get a progressive hiding as a conservative. That's the case with Matt Pinnell, the Chairman of the Oklahoma State GOP.
Now I can already hear Matt screaming and crying about how unfair this article is. I can even see him using the information in this article
Matt Pinnell for Oklahoma Republican Party chairman - BatesLine
in his defense. I maintain it's not much defense at all. He'll claim his experience working with grassroots organizations, but his only real work is a brief stint with American Majority- Oklahoma.
Here we have a short bio of Matt.
Chairman Matt Pinnell Bio
. This article is written later than the previous article. You'll notice there is no mention of working with the American Majority-Oklahoma in the bio. He does, however tout the fact that he worked for the American International Auto Dealers Association. This is a big Chamber of Commerce group.
The grassroots had high hopes that Mr. Pinnell would be successful in his job as Chairman of the State GOP. These hopes and dreams were outlined in his acceptance speech which you can see here.
Matt Pinnell The New Oklahoma GOP Chair - YouTube
. Make sure you catch the part where he was the only one that submitted his name to accept the job. It's not like they couldn't organize a committee and find someone with a little more experience. I mean, I've got more time on a crapper than this guy has in politics.
Now at a time when the Republican Party is doing everything it can to include all races, one would think that the last place a person of color would be discriminated against would be at the state party headquarters. The tone at the Headquarters is set by the State Chairman and one would expect our Party Chairman to be inclusive of all races, all factions, and candidate supporters. One look at this video,
Matt Pinnell « ArleneArmy's Blog
, and you will see that it isn't the case with Matt Pinnell.
Now Matt probably thought he got away with one when he called this Army veteran and made his apologies to her. It seems that he had received a lot of complaints after several people saw the video on Youtube. Well Arlene wrote on her blog about the apology too. Here's that video.
Oklahoma GOP Chairman Called Me Apologizing for Ousting me from HQ Bldg | Peace . Gold . Liberty | Revolution
. Now listen to the video closely. You'll notice where Matt claims to read her blog all the time, which is questionable. He also claims to have thought she was a "Ron Paul supporter". Now what's with that? Ron Paul Supporter or not, she didn't deserve to be treated the way she was in the first video.
To make matters worse, the National Republican Committee has named Matt Pinnell as the Chairman of the State GOP Chairman's Association. I wonder if Rance Prebius at the National GOP is aware of Mr. Pinnell's racial and candidate bias.
In the meantime, Matt Pinnell, it is time you did the right thing and resigned. There is no place for your divisive politics in the Oklahoma Republican Party, or in the State of Oklahoma. I call on GOP officials to demand his immediate resignation from the office of Chairman of the Oklahoma Republican Party. That means you too Governor Fallin. This wrongdoing cannot be left unpunished.
I further call on the National Republican Party to strip Matt Pinnell of his duties within the party. We do not need his divisive policies in the party.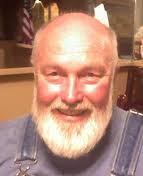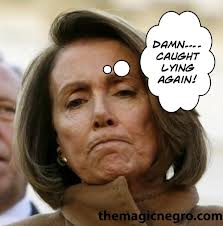 Charley Meadows Steps in it Again
Charley Meadows of OCPAC managed to play the useful idiot once again for the State Chamber when he accused Paul Sullivan for voting for Obama in the 2008 election. Despite the State Chamber backing and the Muslim backing of Mark McBride Charlie continues to hack away at the constitutional conservative running against McBride, Paula Sullivan.
Charley's latest slip was to accuse Paula Sullivan of voting for Obama in 2008. Now a good question would be how Charlie would know who voted for whom being that we use a secret balloting system. Of course Charlie had an answer ready, claiming that Sullivan admitted to voting for Obama on her Facebook page. Or did she?
Sullivan's Facebook page was hacked shortly after she started campaigning, allegedly by the McBride campaign. Sullivan has reported numerous instances of bullying and intimidation by McBride operatives. No doubt that Charlie's State Chamber buddies sent him a screen shot to "prove" that Sullivan claimed she voted for Obama.
The problem is that while Sullivan was registered as a Democrat she didn't vote in the 2008 election according to one of our sources that took the time to look up her voting records. Sullivan was registered but completely unhooked from the political process and was focusing on raising her family until her son, a Ron Paul supporter, convinced her that she had to get involved.
Charlie goes on to ask why a conservative Republican would trust her despite knowing that Sullivan has the backing of all three of the previous House members from that district and the local State Senator Greg Childers, as well as the grassroots community in Cleveland County.
Sadly Charlie Meadows has become a complete embarrassment to the Conservative movement in Oklahoma. He is out of touch, working against the grassroots conservatives in Cleveland County, and working against Cleveland County Republican elected officials that are solidly conservatives and solidly on Paula Sullivan's side.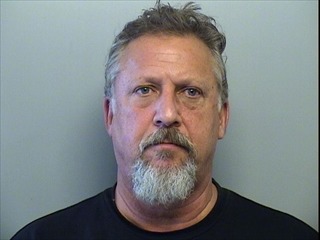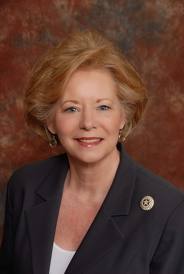 RINO Tulsa Arrested for Stealing Campaign Signs
The husband of Tulsa County Court Clerks office employee Annette Belmonte
was arrested
with around fifty stolen campaign signs in his van. Mr. Belemonte, a private investigator was arrested for the possession of stolen property after a Dean Martin for Court Clerk volunteer placed a small dog tracking GPS collar inside one of their signs. The campaign had over 1,000 signs stolen in the last few weeks.
The GPS unit reported that the sign was moving and volunteers tracked the sign to Belmonte's van which was
stopped by Bixby police
.
Incumbent Pat Key claims no knowledge of her campaign volunteer/employee's husband's theft. The runoff race between Dean Martin and incumbent Pat Key will be held on Tuesday and anyone living in Tulsa County should make sure they, their friends, neighbors, and co workers make it to the polls on Tuesday and put Pat Key and her thieving volunteers into the private sector where they can learn to make an honest living.