INDUSTRY ON TARGET FOR 2015…
PADDINGTON YEAR'S BIGGEST…
…FROZEN BEST OF THE DECADE
GREY'S SUCCESS, IN BLACK AND WHITE
CLOTHES OFF, SALES PILE UP
SIMPLY AIMS TO BE THE BEST
FRIGHTFEST LINE-UP ANNOUNCED
NETWORK SLAYS THE OPPOSITION
NETFLIX GLOBAL MARCH CONTINUES
AT THE MOVIES
---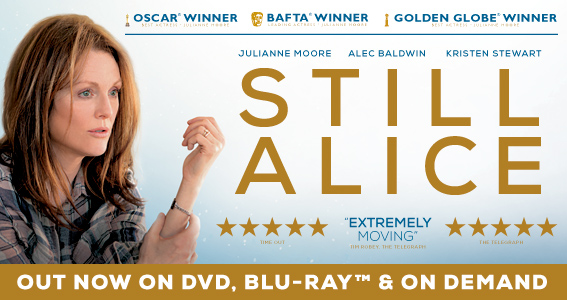 ---
If you can't read this newsletter or see the ads, please click
here
It Was A Good Week For... Congratulations to Arrow Video and Second Run DVD, both picking up international prizes recognising their work on UK releases (more on this next week)…
It Was A Bad Week For… Fingers crossed people will still be buying DVDs or going to the cinema this weekend despite the heatwave…
And so, as June turns into July (and how the hell did that happen, ask many in a bemused industry, so busy have we been that we didn't notice just how much time had passed and how it's not winter any more), it's time to take a step back and assess the first six months of the year. As luck would have it, the BVA has been putting together a half-term report for 2015 so far. And prospects for physical sales are looking good in 2015 – the marked slide in catalogue sales has been halted and new release sales are on target to hit the level of two per cent growth predicted by the BVA. This time a year ago, new release had fallen by 15 per cent, that has been halted and sales for the first six months of 2015 are in line with those from a year ago. Given the big numbers currently being posted by summer theatrical releases (a record-breaking box office year is on the cards), things are looking decidedly rosier than they were in 2014.
Commenting on the figures for the first half of 2015, the BVA's chief executive Liz Bales said: "This time last year, we reported that new release film on disc was down 15 per cent by volume. After improvement in the second half of the year, film new release in 2014 concluded with a decline of minus 8 per cent versus the previous year – the year of Skyfall. At the last BVA Insight Forum (March 2015), we predicted new release film would buck the trend of the previous year and grow 2 per cent in 2015, against a full year decline of 8 per cent in 2014. At this half way point the predicted turnaround is on track, with the decline rate halted and volumes in the first two quarters of 2015 flat against the first two quarters of 2014. In other words from minus 15 per cent to 0 per cent and with a very strong second half of the year to come, the final outcome for new release film in 2015 looks positive. Catalogue film has also fought back. This time last year the BVA reported a 23 per cent decline by value between the first half of 2013 and the first half of 2014. That decline rate has now halved to 12 per cent. Sport/Health/Fitness catalogue has also performed well."
---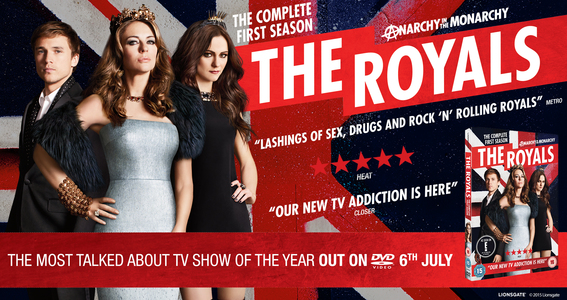 ---
So what have been the winners of 2015 thus far? We've featured most of the year's big winners thus far, not least the rather wonderful Paddington, one of the undisputed family favourites of 2015 and the year's biggest seller thus far. The Official Charts Company has compiled the bestsellers of 2015, with Paddington approaching 1 million units sold the biggest seller. It's a strong showing from Studiocanal, with The Imitation Game also in the five biggest of 2015, having sold just under half a million pieces. At number two is The Hobbit: The Battle Of The Five Armies ((787,000), The Hunger Games Mockingjay Part 1 (573,000) and, already at number four, Fifty Shades Of Grey (see below). Commenting on its success with Paddington, Studiocanal's John Rodden said: "We are extremely proud to see Paddington top the sales chart for the first half of the year. The film continues to delight and entertain and we fully expect Paddington to remain one of the strongest sellers for the second half of the year, especially over the gifting period. Our thanks and congratulations go out to the whole team at Elevation on this fantastic result."
The Official Charts Company has been busy over the past week, as well as pulling together its usual midweek figures and the bestsellers of 2015, the organisation has also put together another belter of a rundown. After compiling charts of the biggest hits of the decade on the audio side a few months back, we quietly suggested it do the same for home entertainment, this week it published the findings on its website. And it's no surprise to see Frozen at number one, it is, after all, the only title to top the 4 million mark this decade. It's followed by Avatar and Skyfall, with 3.82 million and 3.12 million respectively, Despicable Me (2.85 million) and Harry Potter And The Deathly Hallows Part 1 (2.8 million). The only TV title to make the top 40 is Mrs Brown's Boys, the first series having sold 1.82 million. We'll have more on this and the year's bestsellers on our website shortly…
Sticking with the charts and the Official Charts Company's midweek figures suggest that, with more than 100,000 units shifted from Monday to Wednesday, The Second Best Exotic Marigold Hotel has a firm booking for the number one slot come Monday. It marks another success for Fox in 2015, with two of its recent biggIes, Taken 3 and Kingsman: The Secret Service, still in the top 10. New entries include the latest from the Wachowskis, Jupiter Ascending, at number three, Signature's Last Knights at number five, House Of Cards Season 3 (SPHE) at number seven and It Follows from Icon at number nine.
Over at Icon, the success of It Follows, one of the best horror films of the past 12 months, has been warmly welcomed by the company. Among the marketing initiatives it launched, the company hosted a tweet-along for much of this Thursday (July 2), with assorted competitions and topics of discussion throughout the day, topped off by tweeting throughout the film as consumers around the country (and beyond) synchronised their viewing to start at 8.30pm. Commenting on its success, the company's Katie Sexton said: "The tweet-along orchestrated by the wonderful team at Fetch Publicity was a key moment in our home entertainment campaign, timed in week one to allow fans to really get stuck in to the conversations that this fantastic film inspires. We're very happy with the week one sales figures, especially in light of the overwhelming competition from the weather and the tweet-a-long has been a great way sustain to sales in the weeks to come."
---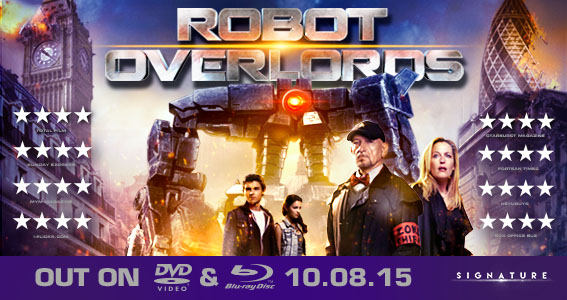 ---
Meanwhile, our last chart based story centres on Fifty Shades Of Grey. As we noted on the last newsletter, the film had got off to a cracking good start (we used up all our S&M puns last week), and, by Sunday, Official Charts Company had declared it the biggest week one of any release of 2015, shifting 521,000 units in its opening frame. Not only that, the title is now Universal's biggest ever EST title. Sales director Paul Ludlam said: "We ran a campaign befitting a title of huge scale and consumer interest, and are delighted that after 2 weeks, Fifty Shades of Grey is our biggest ever EST title. We experienced strong in-store set up with just under 10,000 stores (including non-traditional stores) stocking the title, and were thrilled with the support and enthusiasm shown by retail."
The success came at a good time for Universal, with the major sitting pretty at number one in the home entertainment charts and also the box office rankings, after it dislodged another title from its enviable 2015 slate from the top slot at cinemas, Minions replacing Jurassic World. In keeping with the success of the dino-epic, which has already seen Universal and retailers, online and bricks and mortar, physical and digital, pushing the pre-sales, with the major announcing its release dad (Jurassic World is due on Monday October 19), Universal has also this week unveiled the release date for Minions, which will be available in multiple SKUs from November 16.
It's been a busy week for Universal, with the deal to handle distribution, sales and marketing for Paramount titles officially kicking off on July 1. It has seen Paramount staffers heading to pastures new, moving from Paramount's west London offices over to the central London home of Universal. No official statement from Universal yet, but some half a dozen of the Paramount UK team are believed to be taking up roles at Universal, two-thirds of those are though to be in the marketing department. The dawning of a new era also means the end of an old one, and, again, as featured here on the last newsletter, last Friday night (June 26) saw Paramount home entertainment staffers past and present gathering in the garden of a west London public house to celebrate the company's achievements, under the banner "End Of An Era". And it was only when you saw them all together, you realised just how many industry people have passed through the company's doors. Good luck to everyone at Paramount…
Meanwhile, even before the July 1 commencement, the two studios had started collaborating, with Paramount and Universal jointly hosting a reception ahead of the multimedia screening of Terminator Genisys. As part of the deal, the former will be handling the digital sales and marketing, the latter the physical, so retailers and buyers from across the board were present in Leicester Square ahead of the packed screening. Commenting on the event, Paramount's new digital marketing director Barney Hands said: "After many months of planning and preparing for the physical transition, the Terminator screening on the eve of our go live date was a fitting way to demonstrate the collaborative manner in which the studios will work. We look forward to having Terminator Genisys in our respective Q4 portfolios."
---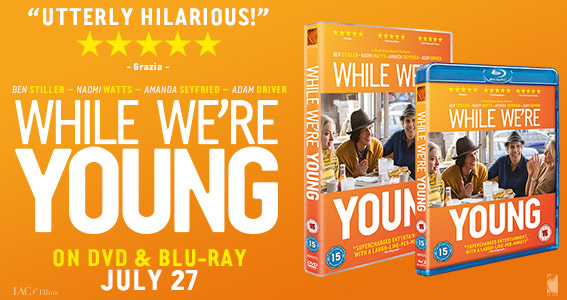 ---
Of course, the week's other big theatrical release is Magic Mike XXL and as Warner adjusts its thong as it makes it bow in cinemas, Lionsgate has been gleefully rubbing itself in oil with drafting opportunities for the first Magic Mike film. It included a lenticular dancing Mike buddy in copies of the film, while sales have been throbbing, up more than 300 per cent on the physical side and even more pumped up on the digital side, where they have risen by 600 per cent (look, add your own sleazy gags here, we're, er, drooping in this heat). Commenting on the success, Lionsgate's Dan Gilson said: "They always say that you never forget your first time, and the amazing uplift in sales of the first film on physical (320 per cent) and digital (650 per cent) are testament to that fact. Our 3D Magic Mike Desk Buddy gift with purchase has really taken off – it would appear that people never tire of watching Channing Tatum's shirt come off. You're welcome."
Simply Media, which now includes the old MovieMail name among its distribution and rights portfolio, is upping its slate after adding a wealth of titles to its forthcoming schedule. The company is aiming to expand its distribution arm in the months ahead, taking more titles from both the film and TV sectors. Forthcoming goodies include a timely July 20 release for Adrift: People Of A Lesser God, a documentary looking at African migrants sailing to Europe for a new life; classic titles such as Richard Attenborough thrillers Dancing With Crime and Jet Storm, due in August; and new Nordic TV drama Eyewitness, due in September. Other recent acquisitions include war docs Operation Barbarosa: The Russian German War and Last Words: The Battle For Arnhem Bridge, due in August and September respectively. Commenting on the company's ambitions, Simply Media md Gary Hopkins said: "Following our acquisition of MovieMail, we're now seeking to expand our distribution arm of the business by acquiring exclusive DVD rights to film and TV shows from around the world, never previously broadcast in the UK. Our slate of new acquisitions feature titles that are proven hits with local audiences and we're now bringing them to a new audience in the UK, hungry for quality shows from abroad."

Some forthcoming release news now and there's still some strong releases coming through in June. One of our favourite films of the year arrives on Monday in the shape of the rather excellent Still Alice, starring Julianne Moore, due from Artificial Eye. Commenting on its release, Curzon's Paul Diment said: "Earlier this year Still Alice became the highest theatrical grosser in our company's history. Next week it could well become our fastest selling home entertainment release. The Oscar and BAFTA award-winning drama will benefit from the largest national press and online campaign we've ever assembled. Our online campaign began a week early to support the early EST digital release. It will continue (along with our press campaign) throughout next week to support the TVOD digital and physical release. With support from all major retailers, plus the biggest ship-out we've ever had in Ireland, Still Alice will definitely be hard to ignore next week."
---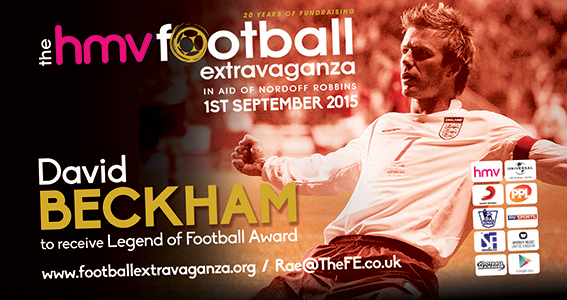 ---
Due from Arrow Films on Monday June 6 is another goodie, The Voices, which had a high profile day and date theatrical and premium vod release earlier this year. Commenting on its release, Arrow's Jon Sadler said: "We are really excited to have The Voices coming back into the market after its theatrical hiatus and have really gone to town on the release by also making it available as a limited edition concept Steelbook which is designed like a mini fridge with even the back of the pack resembling the back of a fridge. These have been pre-ordering very well and will give our week one a solid boost. We have brand new art for the DVD release while the standard Blu-ray will carry on with the theatrical key art. We will be engaging with fans we got to know through the theatrical social media campaign and driving week one sales through a strategic digital marketing campaign utilising Facebook, Twitter, YouTube and Google AdWords."
Also due on Monday is our favourite trash TV viewing of 2015, The Royals, which has already benefited from a massive marketing campaign for its TV launch and arrives in stores and online courtesy of Lionsgate. Commenting on its release, the company's Dan Gilson said: "Season 1 of The Royals – possibly the most talked about TV show of the year, is released on DVD on Monday. Our regal campaign encompasses a Daily Mail site takeover, majestic press ads in lifestyle press, a fabulous promotion with the Gay Times and engaging social media activity. With excellent retailer support and resplendent special packaging, we're hoping for week 1 sales fit for a Queen."
The following Monday, July 13, sees another big title landing in the shape of The Woman In Black: Angel Of Death, from eOne. The first Woman In Black film was a huge box office and home entertainment success, paving the way for this sequel. Commenting on its release, eOne's Stephanie Don said: "It's been a pleasure working with the Hammer team in bringing The Woman In Black: Angel Of Death to life on DVD and Blu-ray on July 13. We've been building awareness over the last month via our social channels including sponsored posts on Instagram - a European first for a DVD release, and we'll be kicking off our main campaign next week with a strong TV, digital and press campaign. This activity will be well supported with PR, which includes talent support from Jeremy Irvine, Phoebe Fox and director Tom Harper running alongside a national survey on Britain's biggest secrets."
---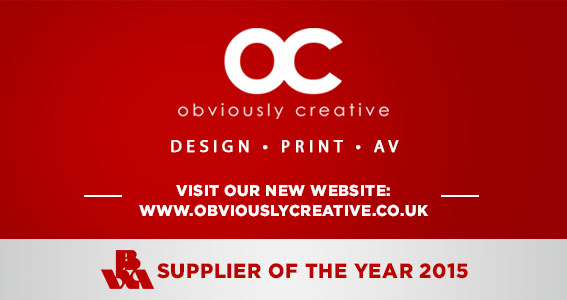 ---
After its impressive work with the Jim Jarmusch catalogue, Soda Pictures is spreading its wings within the catalogue sector and has this week announced another interesting acquisition within this sector. The Reflecting Skin, directed by Philip Ridley, was released early in the 1990s and while its stature has grown, the visually stunning film, which features arguably the finest exploding frog scene in the history of cinema, but has long been unavailable in the UK. All that will change now Soda has picked it up for UK release, the independent is currently giving it the treatment it deserves, with star Viggo Mortensen, in one of his earlier roles, having already worked on the restored version at the same time as putting together additional features for another Soda release he starred in, Jauja. Director Ridley is certainly pleased, he noted: "Earlier this year I saw something I hadn't seen for over twenty years. A beast so rare I thought it extinct. I saw The Reflecting Skin looking exactly as it was meant to look. Somehow – by some miracle – all the original elements have been found. Every frame has now been made a scratch-free zone. I sat in the grading room with some of the best technicians in the world and, scene by scene, shot by shot, guided them through how everything should look. So here it is... the exploding frog, the shiniest of Cadillacs, the yellowest of wheat fields, the bluest of skies, the reddest of sunsets, the whole hall-of-mirrors, teeth 'n' claws 'n' roar caboodle... all looking and sounding exactly as they did when the world was still young." Soda's James Flower noted: "The Reflecting Skin has been one of my favourite films for years, and I'm thrilled to be working on the definitive, director-approved edition of the film after years of unavailability. We're working closely with Philip Ridley to give the fans what they want, and have lots of surprises in store." The company's Louise Rae further added: "We're lucky in the UK to have retailers that care about cult cinema as much as we do, and we'll be working closely with them to bring audiences a product that lives up to the quality of the film. Watch this space."
And lo, it came to pass, the four horsemen of the FrightFest apocalypse (Messrs Jones, McEvoy, Rattray and Day, to the uninitiated) this week unveiled the line-up for the 2015 event, sponsored, as ever, by Film4. There's so many films on it's impossible to list them all, but horror and genre, heck, most film fans, spent Thursday and Friday poring over the listings for the annual event, taking place in and around Leicester Square on multiple screens over the August bank holiday weekend. The figures alone are breathtaking – it's the 16th anniversary of the event, 76 films across five screens, 18 different countries and five continents represented, 20 world, 26 UK and 16 European premieres in total. To list even the ones we want to see would take up too many words in itself, you can see the full line-up here. As ever, many of these will be keenly timed to optimise theatrical and home entertainment awareness for their respective distributors on the back of their FrightFest appearances. Commenting on the launch, FrightFest's Alan Jones said: "It is with great pride that we announce the line-up for the UK's biggest, best and most renowned genre festival which is now a globally recognised brand. Our sixteenth year sees yet another enhancement of its core mission to bring the finest in homegrown and international fear to the dark heart of London's West End. Embracing everything outstanding about the horror fantasy genre, whether it be from mainstream mayhem or director's daydream to quirky independents and major talent detection, the Temple of Terror that is Film4 FrightFest returns with a vengeance to the flagship Vue Cinema in London's Leicester Square." Julia Wrigley, Head of Film4 Channel, added: "The relationship with FrightFest is extremely important to Film4 – the channel has always been committed to bringing our audience the very best in horror, so joining forces with such a major genre event keeps us connected to the fans and filmmakers who generate all the excitement. We try to capture that in our annual FrightFest season and weekly Saturday Night Shocks strand, but it's what the team create in a festival setting that keeps us coming back as title sponsors. This year we're thrilled to be a part of the weekend itself thanks to a new Channel 4/Film4 short-film scheme and to be starting what we hope will be an ongoing debate with our new website feature bringing together the best horror films of the century so far, voted on by a panel of experts. Ultimately, FrightFest is always a huge inspiration whenever we think about horror at Film4."
As well as the scores of new titles on offer, FrightFest is increasingly important as a venue for classic films too, with the event being used to unveil new restorations and editions of classic horror and genre fare. One of these is Hawk The Slayer, a groundbreaking slice of homegrown sword and sorcery action originally released some 35 years or so ago. Its FrightFest screening comes as part of a renewed burst of activity around the film, with director Terry Marcel using the announcement to state his intention to launch a Kickstarter campaign to fund a sequel entitled Hawk The Hunter. As well as working closely with 2000AD publisher Rebellion (incidentally, sometime video industry staffer Helen Mullane's 2000AD doc is also airing at FrightFest), Marcel is also involved with a couple of forthcoming home entertainment projects, with next week seeing Network releasing a Blu-ray of Hawk The Slayer, ahead of an Odeon release of Prisoners Of The Lost Universe later this year. Commenting on the Network release, the company's Tim Beddows said: "We're delighted to premiere this classic piece of sword and sorcery in high definition. Hawk has a tremendous, loyal following and fans won't be disappointed with the work that we've put into the restoration. I've no doubt the film will find a whole new audience on the back of the release."
---
---
Last week, we talked about the rather excellent Visual Data party and it is with some serendipity that a press release lands in our Inbox courtesy of the company, marking another first, this time in partnership with Studiocanal. For Visual Data has authored the first ever Dolby Atmos Blu-ray, taking its lead from cinemas, which already use the system, and offering the closest to theatrical experience in terms of sound. It will feature on Studiocanal's July 20 release of The Gunman. Commenting on the industry first, Visual Data's Torsten Bog said: "Visual Data is one of those companies that wants and needs to be a step ahead in a world experiencing technological warp speed change. Working on this first UK Dolby Atmos authoring project was a great learning curve for us and has equipped us to work across all formats of delivery now, including vod. Although Blu-ray offers a much larger capacity disc to store audio content on, there is still a limit and one of the skills of the team at Visual Data is managing this space to ensure that the video quality maintains its brilliance alongside the audio." Studiocanal's servicing manager Stephen Hill said: "When we knew that we were going to be completing our first Dolby Atmos disc in the UK we approached Visual Data as we were confident that they had the expertise and industry contacts to deliver. This decision was rewarded with timely delivery of a premium product which is what we have come to expect from them."
We'll end with a few stories from the world of svod, and today (Friday July 3) sees the second series of Extant arriving on Amazon Prime Instant Video. The Halle Berry starred has won plenty of fans; its return will see a new episode being added each Thursday. Commenting on its arrival, film and TV strategy director at Amazon Prime Instant Video said: "Last Summer Extant broke records on our service, quickly becoming one of the most watched premieres in our history. We're delighted to be able to bring the next instalment of this star-studded suspense thriller to UK fans."
And on the Netflix front, an interesting report arrives from the UK-based Digital TV Research which suggests that Netflix will boast a whopping 69.9 million global subscribers by the end of this year, up 28 per cent on the end of 2014. The UK is one of its biggest territories outside the US, while the service is still rapidly expanding worldwide. Analyst Simon Murray said: "Netflix has developed even faster than we expected. Not only has the launch of Netflix boosted each market, but the anticipation of its launch has galvanised local players into action — creating a whirlwind of promotional activity."
---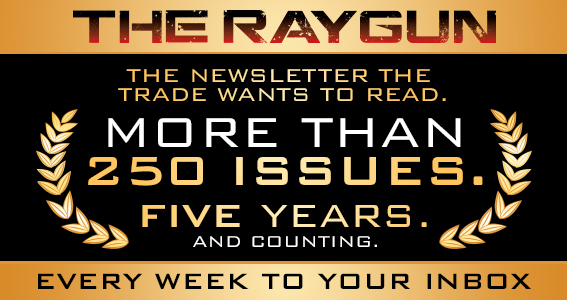 ---
QUOTE OF THE WEEK
"What's great is the sense of positivity of people in trading standards and CTSI particularly with the IP Strategy which they're developing. The Alliance for IP has members across the whole range of IP from brands and trademarks through to copyright enforcement bodies and rights collecting societies as well but what we all believe in passionately is that IP needs protecting and enforcing and that can take a whole range of difference measures which also means disruption and deterrent. Crucially trading standards are a really important part of that picture at a local level and the government agenda for innovation and growth including creating jobs, helping small businesses and start-ups develop across the UK means that IP protection is even more important because by doing IP protection your enabling those businesses to grow and not being stifled by criminal activity. Criminal activity harms local business and local communities it drives down investment and jobs and ultimately it impacts on everybody living in the UK."
Eddy Leviten from the Alliance for IP, speaking after the launch of a new strategy for IP for local authorities put together by the Chartered Trading Standards Institute
AT THE MOVIES
As noted elsewhere, Minions got off to a flying start, taking more than £11.5 million in its opening frame knocking Jurassic World (now the biggest film in the UK since Skyfall). The only other new entries were Knock Knock (£250,549) and Slow West (£140,858). Another big weekend looms, with Terminator Genisys, Magic Mike XXL and Amy all arriving at various times…
It's becoming an increasingly common occurrence in an ever-hungry news cycle, with film sites, magazines and the Hollywood trades demanding constant news stories and exclusives: the announcement of a sequel title is becoming an event and story in itself. Latest is the next from the Star Trek franchise, with Fast & Furious director Justin Lin taking over the reins. The title? Star Trek Beyond. Meanwhile, the next instalment from Marvel's Guardians Of The Galaxy will be known as Guardians Of The Galaxy Vol. 2.
More small screen remakes on the way, with not one but two hitting the headlines of the aforementioned sites and US trades. Paramount's TV arm is said to be working on a script for an event series based on its huge 1987 hit Fatal Attraction. Maria and Andre Jacquemetton, Mad Men alumni, are steering the project. Meanwhile, over at HBO, Rooney Mara is said to lined up to play the part of Jessica Hyde in the US remake of the excellent Channel 4 series Utopia. After his success in launching House Of Cards, David Fincher is ready to helm the project…
TRAILERS OF THE WEEK
This trailer just, er, leaked out…
Avoiding the urge to make a cheap big Jobs gag…
Great cast, strong thriller, confusing title…
To subscribe to The Raygun newsletter, please email info@theraygun.co.uk
with subscribe in the subject matter
To unsubscribe, email info@theraygun.co.uk with unsubscribe in the subject
For editorial or advertising queries, contact tim@theraygun.co.uk