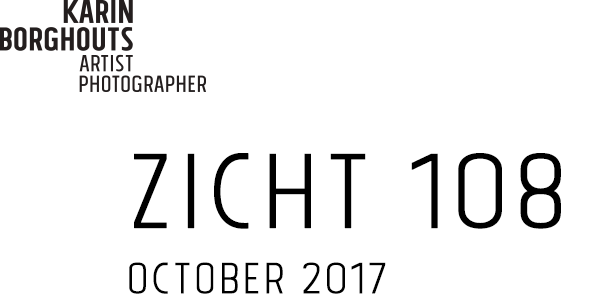 Eilandje
Antwerp Belgium © Karin Borghouts 2017
URBAN PHOTOGRAPHER IN ANTWERP
The e

xhibition 'Urban Photographer

|

Stadsfotograaf' brings Antwerp's many faces to the city museum MAS. Fifteen photographers supply a diverse range of photos. Curated by Kaat Celis.
David Ameye

|

Jef Beirinckx

|

Karin Borghouts

|

Frederik Buyckx

|

Sanne De Wilde

|

Jasper Léonard

|

Charlotte Lybeer

|

Sigrid Spinnox

|

Davy Van Laere

|

Stany Dederen

|

Sacha Jennis

|

Dieter De Lathauwer

|

Myriam Vertenten

|

Lara D'hondt

|

Ksenia Galiaeva
With 9 large pictures by Karin Borghouts
Urban Photographer - Stadsfotograaf 
ARTE
made a film about MAS in Antwerp, which also includes the Rubens house and the Middelheimmuseum and interviews with Luc Tuymans and Guillaume Bijl.

View here online
(53 min. French)

Karin Borghouts will be in the picture at the end at 45 min

.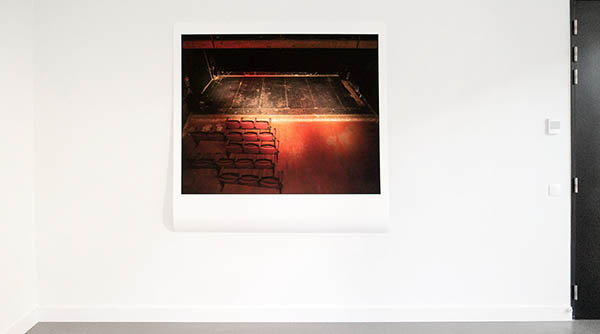 Exhibitionview ZZAJ, cc Zwaneberg
- Hnita Jazzclub 160 x 160 cm © Karin Borghouts 2017
An associative exhibition that tries to capture the spirit of jazz in contemporary visual art, composed by the Voorkamer and cc Zwaneberg.
Pierre Bastien (FR) | Karin Borghouts | Geert Clarisse | Johan De Wilde | Reinhard Doubrawa (DE) | Walter Hermans | Bart Maris | Phill Niblock (US) | Ben Van den Berghe | Bruno Vandenberghe | Patrick Vanden Eynde | Klaas Vanhee | Catherine Ross (US) & Taylor Haskins (US) | Batia Suter (CH)
With 5 pictures by Karin Borghouts
Room of Perception, © Karin Borghouts,

100 x 65 x 65 cm
This impressive installation of 83 mini-museums created by Belgian artists (including Karin's Room of Perception) can be looked at from March 19, 2017 in the Ghisla Art Collection in Locarno, Switzerland.
Museum to scale is initiated by Gallery Ronny Van de Velde.
Exhibitionview series Reliquiae, Yorkshire Terriër, archival pigment print,

50 x 75 cm 
© Karin Borghouts
Animal Art by Old and New Masters

Exhibition in a beautiful castle near to the river Scheldt, with old paintings and sculptures of the
Royal Museum of Fine Arts Antwerp and artworks by contemporary artists.

6 new presented photographs of Karin Borghouts, series 'Reliquiae', are exhibited in the children's room of the castle.

Until 15 October 2017

Kasteel d'Ursel
Hingene (Province Antwerp)
Belgium

Tickets 10 euro
Individual visitors are welcome on Sundays from 1 pm to 6 pm or on Mondays 2 pm on appointment for a guided tour.
NUCLEUS is the title of the Noorderlicht 2017 International Photography Festival. This 24th edition is about science and the representation of it by photographers and artists. The exhibitions revolve around the human urge to want to understand and control the world around us. NUCLEUS ('the core') is about discovery and progress.
NUCLEUS will take place from 22st October - 26nd November in Groningen and Assen, the Netherlands

ZICHT

is a monthly newsletter of Belgian artist photographer Karin Borghouts.
She is working on her own projects and on commissioned assignments by museums, art and heritage institutions, architects, publishers and city councils.
You can subscribe to ZICHT on the homepage, scroll down.


2017 Copyright Karin Borghouts/SOFAM