IN THIS ISSUE:

---
Sponsors this week:
The Carpenter Shop
358 North Rockwell
OKC, Ok
405-942-2644
The Carpenter Shop is a full line cabinet and countertop shop that travels all over the state building dream kitchens for discerning customers
okcgunshow.com
okcgs.com
Claude Hall has always take care of the Tea Party and the Ron Paul activist community at his gun shows.
His next OKC dates are:
May 19th - 20th,
July 14 - 15th,
Oct 6 - 7th
Nov 17 - 18th
Dec 15 - 16

This guy is a Noble Oklahoma based company that has great prices on electronics of all types and inexpensive toner and ink for your printer.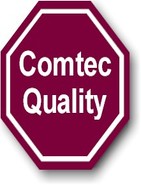 Comtec provides residential and commercial security systems in Oklahoma.
There is only one thing you really need to know about Comtec's quality and pricing, they do not require a contract for their services.
Customers are free to walk away if their service isn't top quality.
Rodent ResistantChicken Feeders!
$50 + Shipping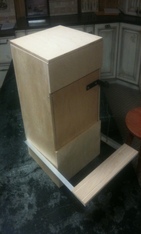 Advertise Your Business, Event, Or Service Here!
$25.00 per week, tens of thousands of Oklahoman
impressions every newsletter
Rep Shumate married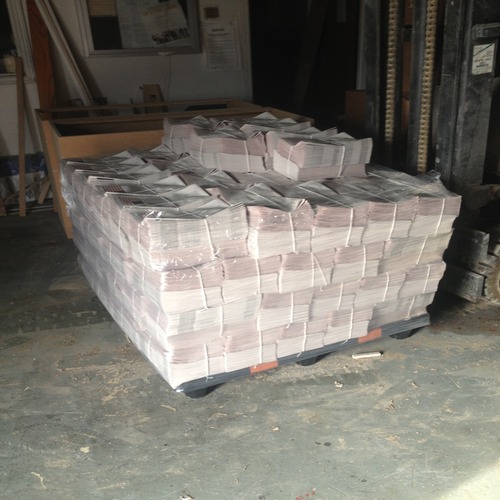 Representative Elise Hall dared to betray her constituents and her oath of office by supporting Barrack Hussein Obama's NDAA indefinite detention move against the American people.
She needs to pay a price.
She will be the first of five Republican traitors that will pay a price if we expect to save our country.
If we do not punish her the Senate will kill most of the conservative bills that we passed the House.
If we do not make an example out of her and the other four traitors the House will buckle under to the Senate and pass the State Chamber bills even though the Senate kills our bills.
We have thousands of newspapers that need wrapped and delivered in Northwest Oklahoma City.
If you are a patriot you are needed now.
Call 405-412-6233 to schedule a time to come help wrap. Anytime, any day, but it must be soon as the deadline to pass bills is April 4th.
Where? At

358 North Rockwell, Oklahoma City

.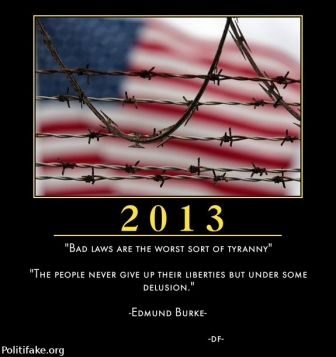 Senate Leadership Blocks Anti Agenda 21 Bill
Late last week the word leaked out that Senate Leadership had routed HB 1412 to a dead end Senate Committee that meets rarely and is controlled by liberal Republican Senators. HB 1412 is the anti Agenda 21 bill authored by Sally Kern, Mike Ritze, John Bennett, Jason Murphey, Dan Fisher, and Arthur Hulbert of the House. Senate co authors as of March 24th are Patrick Anderson and Mark Allen.
If you aren't aware of the impact of Agenda 21 on our society one look at this map will show you the danger of this United Nations driven progressive plan to restrict property rights all in the name of controlling citizens.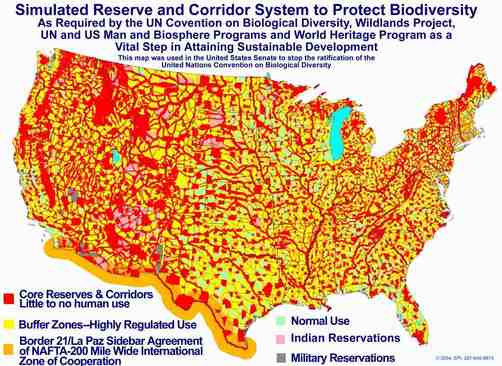 The population of the United States is to be squeezed into the teal color spots, the red, yellow, and orange areas, over 95% of the country, are to be highly regulated or prohibited to humans. The question is if 314,000,000 Americans can be squeezed into such a tiny area. One wouldn't want to think that some sort of drastic population control was envisioned but how else could they accomplish this? One way is to make the cities look like Manila Philippines that has a population density of 112,872 persons per square mile. Compare that to Los Angles California at 8,072 or New York City with 27,000 people per square mile.
Do you want to live like the people in these

pictures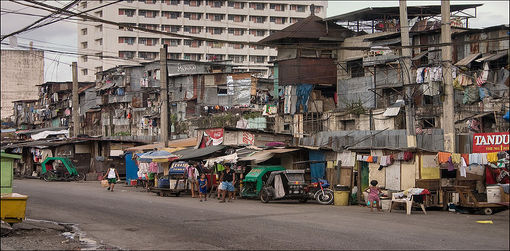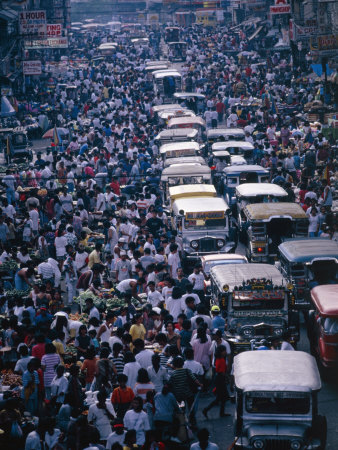 No, those aren't Model T cars from the turn of the century. Those are jeepneys, the main mode of Philippines public transportation. Here is an
excellent short article
that describes Agenda 21 in a few pages.
Note that there are no lawns without a "warrant" or permit; that human beings are to be "moved" to a plant/cereal based diet because such a diet requires less land and less environmental impact than a diet that contains meat and dairy products. The movement is gussied up with fancy words like "sustainable" but the reality is totally fascist society which is one where there is private property but the property is severely controlled by the government. Fascism doesn't mean jackbooted thugs and concentration camps. Fascism is a form of socialism where government controls and directs private property or industry. Fascism can lead to jackbooted thugs and concentration camps though.
Incidentally, the residents of Manila don't live under Fascism; they live under extreme poverty caused by corruption and overpopulation. People work six days a week there because the vast majority live literally hand to mouth. You miss a day's work; your entire family might go hungry one day the next week. There is a set "minimum" daily wage of $10.00 for the Manila region down to $5.72 for rural areas but it is widely ignored, in fact only the lucky few are able to make the "minimum" wage. A bakery might pay $2.50 per day for twelve to fourteen hours of hard work with rice and vegetable meals and a bunk thrown in. A sales clerk that can speak three languages might make $6.50 per day. A school teacher, policeman, or other government workers will make at most $300 per month. A doctor, accountant, dentist, or lawyer might make $300 per month for a six day a week work schedule. That is what overpopulation does to a society. Is that what you want your children and their children to face?
House bills have only three weeks to be heard in the Senate and we now have only two weeks left. HB 1412 has been assigned to the Energy Committee which meets on Thursdays; this coming Thursday is Easter so there is only one day that the bill can be heard and that is on April 4th. Do you see why Senate Leadership put the bill in the Energy Committee instead of an appropriate committee that meets regularly?
Senate leadership serves at the pleasure of the rank and file Senators but they forget that at times. Every single Senator needs contacting with a demand that they sign on as a co author of HB 1412, that they demand that HB 1412 be moved to a committee that meets regularly, that the bill be put on an agenda early this week and passed out of Committee. Be civil when you call but be very, very, firm. Leave no doubt that you are coming hat in hand begging for a favor; leave them with no doubt that you will work to defeat them in the next election if they don't support this common sense legislation. And don't just call or email them once; keep calling and emailing till they buckle under the pressure. Remind them that they work for you, that they represent you not the State Chamber or the other progressive forces that are pushing Agenda 21.
The Senate Energy Chairman's name is Senator Cliff Branan and can be contacted at
Branan@oksenate.gov
. Call him and email him until his ears are bleeding. Contact your own Senator and ask him to get involved. If you don't know who your Senator is
visit this link
and insert your address into the search form to find out. The Senate switchboard at (405) 524-0126 and you can ask for your Senator by name.
And the Senate should be warned that HB 1412 will be on our Senate Oklahoma RINO Index and if they refuse to co author the bill or if they refuse to vote for the bill in committee or on the Senate floor then they will be counted as voting against the bill. Again, to escape the black mark either co author the bill or support the legislation once it comes up in committee and again on the Senate floor. If the bill doesn't come up in committee or on the floor only the co authors of the bill will receive a passing grade on that issue. Kern has another bill, the ALAC bill, HB 1060 that will be a required vote for Oklahoma Senators. See the story below.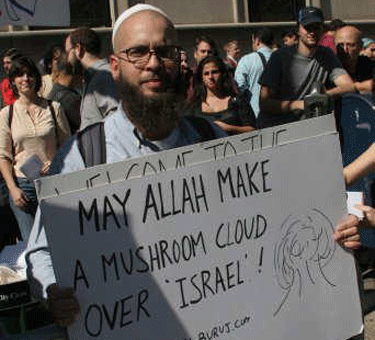 HB 1060 Poised for Passage
ALAC Bill Detractors Drop Opposition
HB 1060 is the ALAC bill for 2013, the American Laws for American Courts bill that was defeated in the Senate in 2012 thanks to the traitorous votes of several Republicans and the non support of the bill's Senate author. HB 1552 was the 2011 bill passed the House chamber but was killed in the Senate by Senator Sykes, who claimed the bill would interfere with the court case against SQ 755. Later in the last few days of the legislative session an ALAC bill was passed at the last minute by the Senate knowing that there was no time for it to be heard in the House or hammer out a conference committee substitute if it passed the House.
This year the HB 1060 bill sailed through the House with a vote of 81 to 11. Who voted against the ALAC bill? Republican Doug Cox was the lone Republican. Democrats Jeanie McDaniel, Emily Virgin, Kay Floyd, Mike Shelton, Senca Scott, Jerry McPeak, Cory Williams, Ben Sherrer, Kevin Mathews, and Wade Rousselot all voted against the bill.
Nine Democrat House members refused to vote on the issue: Mike Brown, Larry Glen, Richard Morrissette, Joe Dorman, Rebecca Hamilton, David Perryman, David Fourkiller, Steve Copeland and Anastasia Pittman.
The major opposition on the ALAC was from Muslim Brotherhood supporters, the ALCU, and the State Chamber of Commerce (perhaps I am being redundant here?) but the word is that the State Chamber recently let it be known that they opposed only one cosmetic portion of the bill and after a call to national experts on the ALAC bill were made by the bill's author the language was changed and the State Chamber dropped their opposition to HB 1060, clearing the way for the bill to pass out of the Judiciary Committee in the Senate and onto the Senate floor for a vote.
This is another common sense, Oklahoma values bill that will be a required vote on our 2013 Senate Oklahoma RINO Index. A no vote will be a black mark that will be used in the primaries in 2014 and 2016.
We urge every reader to use the contact information above to contact your Senator and the chairman of the Judiciary Committee in the Senate, none other than the infamous Anthony Sykes. Sykes can be contacted at (405) 521-5569 or via email at
lewis@oksenate.gov
.
Other members of the committee that need contacted are:
No need to contact Jabar Shumate as he is a liberal beyond reach or reason.
Contact these Senators multiple times in the coming two weeks until you hear that the bill has passed the Senate Judiciary Committee. Call and email at night if needed, the answering machines are on 24/7. Remind them politely but very, very firmly that they work for all Oklahomans when they set on a committee and that Oklahoma passed a state question on this issue in 2010. Demand support for HB 1060, their committee vote, their floor vote, and their support in convincing other Senators to vote for and support HB 1060. Take no excuses because there are none; if a particular Senator has a concern then he can file an amendment on the bill or talk to the bill's authors.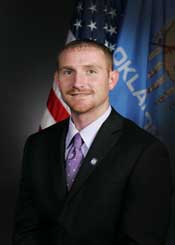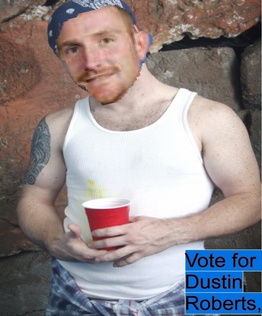 Now really, which picture does Dustin Roberts look more natural in?
Representative Dustin Roberts
Another Oklahoma Traitor
By the Watchman
Representative Roberts, I know you are aware of the tensions in the world because you made two deployments in your service with the U.S. Navy to the Middle East. Does the potential for the use of the same technology used by our government to hunt down and eliminate terrorist on the battlefield being used in the state of Oklahoma not frighten you? If it doesn't, which judging by your vote in committee on HB 1487 it doesn't, then you sir, are an idiot.
HB 1487 was the nullification bill that was designed to micro target Obama's NDAA license to imprison Oklahoma citizens along with other Americans if they were
suspected
of having ties or aiding terrorists or enemies of our allies. No judge, no charges, no trial, no lawyer… just a knock on the door in the middle of the night by a swat team and you would disappear until the war on terror was over, whenever that might be. HB 1487 carved out vast exemptions for local, state, federal police investigations and even for military investigations and only stopped any NDAA unconstitutional actions. Rep. Roberts had the right and the responsibility to make changes in HB 1487 as a committee member but instead he chose to kill the bill along with four other Republican House members. So we decided to look into Rep. Robert's background a bit.
Rep. Roberts, we see nothing in your background that qualifies you to sit as Vice Chair of the Economic Development and Financial Services Committee, nor do we see any qualifications for you sitting on any of the committees that you sit on. Except for being a partner in your family convenience store you have no background in any of the subjects the committees you sit on deal with. Additionally, your
campaign platform
failed to mention anything about protecting the rights of the citizens of Oklahoma.
We did a Google search of Mr. Roberts and the only thing of any significance that we could find was this,
Durant Daily Democrat - Troopers present heroism citation to Dustin Roberts
. He does deserve a thanks from the Department of Public Safety, but we here of stories like this all the time, yet those citizens for the most part, go un-recognized by the Department of Public Safety.
.
Looking at his bills for this year he had only two survive the process and one real stinker of a bill.
HJR-1001 Authorization to Sell Wine in Certain Establishments. This one you'll need to see to believe. Here is the relevant part with the suggested change underlined:
"Winemakers either within or without this state that annually produce no more than ten thousand (10,000) gallons of wine may sell and ship only the wine they produce directly to licensed retail package stores,

establishments whose primary business is the retail sale of food for off-premises human consumption pursuant to laws passed by the Legislature

and restaurants in this state;"
That's right folks; Dustin Roberts tried to pass a bill to line his own pocket as a convenience store owner. Representative Dustin Roberts wants not only to sell booze in his establishment, he wants to sell it chilled and ready for consumption along with pre packaged mixes and alcoholic wine coolers. What a great idea! More drunks on the road mean more business for Dustin! Not to count the increased legal fees generated, court costs, jobs making more prison beds, emergency room trauma case costs and more funerals. Not to mention that it aids Agenda 21 by taking a few more people off the face of the earth and interring them inside the earth. A few less cars on the road as a drunken driving accident usually takes out at least two cars.
The other two bills that Rep. Roberts got passed were inconsequential. One was a bill authorizing home baked goods to be sold as long as they were labeled with the name and contact info of the person making the goods along with a label that they weren't a health inspected business. The Senate author was a guy named Simpson. Home Simpson perhaps? The second bill added forty days to the time a protective order runs, one that passed 94 to 2 in the House. Boy, the man doesn't stick his neck out on the big stuff, eh?
We next went to
www.votesmart.org
to find that Roberts received a consistent 91% rating from the Research Institute for Economic Development. Remember that a high RIED score means they are pro State Chamber of Commerce. There was no rating from any Consumer group. We found it strange that in 2010 he received a rating of B- from the NRA. He must have done a lot to rehabilitate himself in the two years following because in 2012 he received a 92% from the NRA.
We next went to
www.followthemoney.org
to look at his campaign finances. By far the biggest contributors were Native American Tribal Governments followed by public sector unions and a vast number of contributors who are members of the State Chamber of Commerce.
We wanted to verify this so we went back to
www.ok.gov
and went to the Ethics Commission web site to look at their campaign reports. We can check every name against a name on the Follow the Money.org web site. This is enough to make one wonder who he works for. The constituents of the 21
st
District, or the State Chamber of Commerce and the public sector unions? He's acting more like a Democrat than a Republican.
We next checked out his voting record on subjects that mattered to Oklahomans. Here is what we found.
HB 2130 Obama Care, Voted Yea, Liberal Vote
HR 2171 Highway Bond Bill, Voted Yea, Liberal Vote
HB 1953 Governors Quick Action Fund, Slush Fund, Voted Yea, Liberal Vote
HB 1593 Municipal Employees Collective Bargaining Act, Voted Nea, Liberal Vote
HJR 1002 Property Tax, Voted Yea, Liberal Vote
HB 1446 Illegal Immigration Bill, Voted yes, Liberal Vote (an illegal alien amnesty bill)
SB 154 Quality Jobs Act, Voted Yea, Liberal Vote
Now I must ask you, are these the votes of a Conservative Republican? The answer is a resounding NO. He repaid the Unions with his vote on HB 1593. These votes earned him a rating on the RINO Index of 30. That is less than half of what is necessary to qualify as a Conservative Republican. This man is a RINO.
Mr. Roberts, do you know what the NDAA says about indefinite detention? Did you do any research on it at all? Let me help you here. This article here goes into great detail as to the effect of the NDAA,
NDAA Sections 1021 and 1022: Scary Potential – Tenth Amendment Center
. You might just try educating yourself on the subject. State nullification of this law is a must. You cannot allow your fellow citizens be detained for no reason. These articles were demanded by President Obama; don't believe him when he says he won't use them. Why else would he demand them?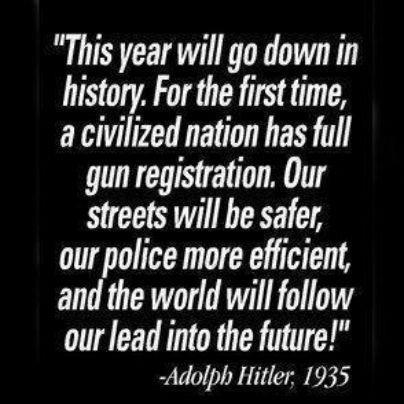 Not So Fast on the Celebration
Bob Russell from Claremore Oklahoma is one of our favorite Republicans. Surrounded by liberal Republicans in his county GOP organization he somehow managed to snag a State Committeeman's position, most likely before they knew that he was a real conservative. He writes an occasional blog article and
this was one
that caught our eye.
Bob warns everyone not to celebrate the Senate "victory" that took place last week on the gun issues at the U.S. Capitol. He warned that the bi-partisan agreement will lead to registration which will eventually lead to gun confiscation and warns that both parties are playing us.
Bob makes some great points on Lindsey Graham's using mental health issues in the gun debate and Mr. Russell asks who decides who is mentally stable enough to own a firearm? He points out that Senator Diane Feinstein recently called all veterans as mentally unstable and unfit to own guns. If our veterans are to be labeled as potential terrists then who in their right mind would volunteer to protect the nation?
Mr. Russell points out that many in our state and local government are taking military vehicles and weaponry designed for war and planning on using them against their own citizens. Mr. Russell asks why is our Southern border unguarded despite the illegal alien invasion and why Homeland Security is arming itself to the teeth.
There is no doubt that liberty and our Constitutional rights are under constant attack. Mr. Russell is correct that gun registration will lead to gun confiscation and that a final battle between good and evil may well occur on our watch. Republicans may well attempt to compromise on the Second Amendment and eventually they will compromise on the First Amendment once the citizens no longer have the means to protect our rights.
Mr. Russell does predict a bloodbath before the people accept a dictatorship but I'm not so sure that the majority of citizens will fight for their rights until they are pushed onto the edge of a cliff and even then many would do like the Jews of Europe in the 1940's; going to the ovens riding in cattle cars while reassuring each other that their government would never be so monstrous or evil as to murder millions of citizens. Russell points out other genocides in the 20th century:
Ottoman Turks: 1.5 – 2 million Armenians disarmed and murdered
Lenin/Stalin: 26 million Russian citizens disarmed and murdered
Adolph Hitler: 21 million German and occupied nation citizens disarmed and murdered Mao Tse Tung: 35 million Chinese citizens murdered Cambodia, Cuba, Vietnam, Rwanda, and others; with an estimated 262 million people killed by their own governments Mr. Russell warns us not to think that it can't or won't happen here and that they are well into the process. He warns us that "our government is declaring war on the "enemies of the state", patriots who desire only to live in peace with the liberty given to us by Almighty God and guaranteed in the Constitution, and specifically in the Bill of Rights." We try hard not to paint too negative of a picture for Oklahoma citizens in fact we believe that we are well on our way to building a fortress Oklahoma against what is happening on a national scale. But Mr. Russell has written a thought provoking article and provides plenty of links to back up his main points and we wanted to share it with you.
Here it is again for your convenience
.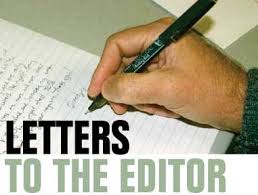 A letter from a Sooner Tea Party member
One of the great things about having a newsletter is that among the tens of thousands of Oklahomans that we reach each Sunday night there are always plenty that can provide more information on the issues and subjects that we cover. On occasion we will share one of the emails but redact the name of the person or organization to protect their privacy and to protect them from any backlash from speaking their mind or coming forward. Here is one of many that came in on the Steven Dickson article:
Al, thank you for opposing the Dickson's and Porter's of the world. They want all the glory but do none of the dirty work of campaigning. The group you mentioned was the same people that caused us problems during the Brogdon campaign. I hated working with all of them.
We have always ran the Sooner Tea Party as a business with the idea that when we did an event or project we should have more resources left over after we finish than we had when we started. In other words, activism should be self sustaining if possible, that it shouldn't be left up to the core group of hardworking activists to carry the entire load, and it won't be if what you are "selling" resonates with the public at large. Getting these sort of emails after a story tell us that we struck the mark and boy does the information flow into our hands. The Steve Dickson's and the Porter Davis's of the world leave a wide trail of hurt feelings and destruction behind them and people aren't shy about coming forward to share details that you can't get any other way. We file this information away for future stories and the bad guys know that we do which is the main reason that they tend to straighten up a bit and are more careful to walk a thin line going forward. Their hope, indeed their political salvation, is that we find bigger fish to fry which we usually do as we live in a target rich environment. And speaking of Steve Dickson…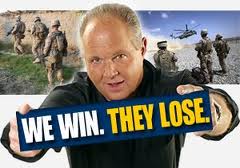 Oklahoma Republican Party Takes
Steve Dickson Soundly Defeated in
Conservative Cheryl Williams
Defeats RINO Opponent for Vice Chair
The Oklahoma County GOP had been a point of disappointment with area activists as we watched from a distance as RINOs ran the group; watching from a distance because the Oklahoma County GOP had around 60% of the votes at the county conventions, enough that they could hang onto power when the Ron Paul activists or the Tea Party activists were banging on the door. But that changed on Saturday when an ill lead attempt to grab power disintegrated but was spun into a victory with the election of long time conservative politico Cheryl Williams to the Oklahoma County GOP vice Chair position.
The Sooner Tea Party newsletter had warned about Oklahoma County GOP Chairman candidate Steven Dickson's checkered past and the virtual swarm of controversy and uncertainty surrounding the candidate. We advised that Dickson do the right thing for the conservative movement and resign from the race so that the well respected and able Cheryl Williams could challenge the incumbent GOP Chairman. Pride and a bevy of self serving associates likely prevented Dickson from resigning in good grace nor did he provide any rebuttal of the negative information or clarification on the many questions we asked about Dickson and his wife. Oklahoma County delegates were treated to a stunning silence for almost a full week, an amazing act of political suicide, albeit not unexpected given the quality of the Ron Paul grassroots leadership in Oklahoma County. Not the rank and file Ron Paul activists mind you, they are for the most part a wonderfully passionate group of freedom lovers but they allowed the group to be hijacked by outside groups and interests more concerned with dealing past political scores than winning Dr. Paul the 2012 election here in Oklahoma.
The Saturday Oklahoma County GOP Convention was held at the Magnuson Hotel and Convention Center on South Meridian in Oklahoma City. Incumbent county chairman Matt Jackson faced the notorious Steven Dickson in an election for Chairman and incumbent Vice Chairman Jay Mandraccia faced conservative candidate Cheryl Williams. Also on the agenda was the election of State Committee persons and Congressional District Committee persons (the male/female designations were removed last year at the State GOP Convention).
By flashing back to the 5th District GOP Convention last year we will recall that the Ron Paul activists had the upper hand, winning every single Delegate and Elector slot by a wide margin. Recall that Stuart Jolley, the leader of the RINO group Americans for Prosperity was defeated something like seven elections in a row that day in his bid for a National Delegate slot. Of course despite the fact that Oklahoma County rejected Stuart Jolley we saw the State GOP award him a slot on the state delegation. But the Ron Paul activists dominated the Oklahoma County GOP in April of 2012 and were expected to increase their ranks before the convention this year.
So it was a shock to watch the first vote occur on the selection of the convention chairman when the Ron Paul faction lost by almost a two to one margin. Given the unfair treatment they had received in 2008 and 2012 it wasn't unexpected that they would want a convention chairman on their side but the vote went badly for them. How was this possible as they likely had a tiny majority at the convention?
The answer is twofold. First it was a resounding rejection of their leadership by the rank and file Ron Paul activists. Second it was extremely poor leadership to force a fight on a hill that just wasn't that important because they actually had the numbers to control the convention; control of the Oklahoma County GOP was theirs to lose basically and their leadership did exactly that.
The first part of the equation was the rejection by the Ron Paul activists of their own leadership at the Saturday GOP convention. In the heat of the election many of the local Ron Paul activists blindly followed their leaders in 2012 as the local grassroots leaders attacked the National Ron Paul leadership. Later as the stories got out, stories that couldn't be told until after the National Convention out of concern that it would harm the chances of Dr. Paul from being chosen at the National Convention, the local grassroots Ron Paul activists got to know the truth behind the real reasons for attacking the National Ron Paul leadership. It was a combination of a desire for personal gain, settling old political scores, and in some cases outright ignorance by the local grassroots leadership. As the year went by the local activists had time to reflect on who was attacked in the campaign and why and they became uncomfortable with their grassroots leaders. One amazing example was the Oklahoma Truth Council, composed of Ron Paul supporters Cindy Sullivan and Seth Rott, running the disgusting story of Brady Wright's cheating on his spouse and dumping her for an assortment of bar tramps.
The second example was the dismal failure of the attempt to rally the state Ron Paul activists in a new group called the Gadsden League of Oklahoma. The group had formed in July of 2012 with national ambitions, bought a web address, put up a face book page, and held a couple of meetings. Now almost eight months later they have eight "likes" on their face book page, nothing on their website, with an elaborate set of bylaws created by the notorious Steven Dickson, and little else going on. They started off with some good talent mixed in among the crazies, then after it bogged down they recruited one of the most well known liberty legislators to lead the organization but it remains bogged down. Reports came back from a November meeting in Oklahoma City that reported that the group argued for over two hours over the name of the organization before the largest faction walked away in disgust. The rejection of the new group by the passionate Ron Paul activists appears to be more of a dismissal of those that formed the group rather than the current leadership but the implosion of the group was quite remarkable. Still it remains to be seen if the current leadership can recover from the taint associated with the group thanks to a lack of due diligence in picking the early leaders.
The second part of the equation that unfolded on Saturday was the abysmal choice to fight over the choice of the convention chairman. The RINO forces in Oklahoma County were well aware of what they faced at the convention with the 2012 District Convention defeat still causing their ears to ring but the County GOP leadership were super careful not to provoke the Ron Paul community after losing tremendous face in 2012 after the State Coordinator for the Ron Paul campaign lead the fight to force the County GOP to admit the thirteen rejected Republicans as delegates. The Oklahoma County GOP leadership aren't all bad to start with; like in the Ron Paul group many tend to be silent in recognition of the environment that they have been dealt. Many of them, including some of their leaders, are more than willing, perhaps a little grateful and excited, to see new blood coming in to disturb the status quo. Conservative lights that have been hidden under a bushel basket began to shine as they found new allies shift the power balance.
That was the case early Saturday morning as the delegates filed in and were accepted without a fuss. So when the Ron Paul grassroots leaders picked a fight right off the bat it didn't go over well with their own people. In fact they lost the vote almost two to one! Something was wrong; they had the numbers as was proven in the upcoming Chairman, Vice Chairman, and committee person elections. One veteran Ron Paul activist said later that there were really only three battles worth fighting for and he was correct; choosing to fight over trifles reflects badly on leaders, it wastes time, effort, resources, and you dishearten your own troops when you lose. In the end the Ron Paul grassroots leadership lost the convention chairman vote by around 240 to130 with around twenty people refusing to vote.
The second battle was over who was to be the Oklahoma County GOP Chairman. Steven Dickson made a rambling speech, never once addressed the negative information that had come out, never once addressed any of the questions that had been asked, and was defeated by around 3% of the vote, 174 for incumbent Matt Jackson and 156 for Steven Dickson. As we will see later that meant that 18 people defected from the Ron Paul group, voting against their own chosen candidate. Actually it was sixteen because I had two votes to cast for my precinct and I voted for Mickey Mouse. The ballots aren't really secret as the precinct chairman walks up to a microphone to give his precincts vote totals. If there is just one person and one vote or four votes and four delegates then everyone knows exactly how you voted.
Why vote for Mickey Mouse? The officials laughed and said I was a comedian but the knowing smiles and grins as I walked back to my seat meant that most of the old hands understood that I was making a statement; give me a better choice and I'll cast a vote. Loyalty required that I not turn completely on those that I lead in the 2012 election but I couldn't support the trash they backed for county chairman and I couldn't vote for Matt Jackson either out of loyalty. Therefore Mickey Mouse got two votes.
Afterward some in the Jackson camp thanked me for my vote and for exposing Dickson and his allies. From the close vote it was obvious that the Sooner Tea Party had helped select the chairman for the next two years and if there is one thing about politicians at that level it is that they do understand political obligation; you dance with those that brought you to the dance or face a severe backlash later. I accepted their thanks but warned them that it wasn't over; that the Vice Chairman election needed to go to Cheryl Williams if there was to be peace and cooperation between the two factions. I warned them that this was their shot at incorporating the best of the Ron Paul activists into the Republican Party and stripping the crazies from their midst in the process and not to mess it up.
But the logic was working on both sides. Numerous Ron Paul activists had cornered me before the event asking why I wasn't supporting Steven Dickson as the lesser of evils for county chairman and my reply was that Dickson was not the sort of man that could be trusted but that Matt Jackson and many of the others on the other side had actually stood down the previous year during the delegate fight. I told them that I couldn't see into Matt Jackson's heart but that I knew from last year that when backed into a corner that gave him political cover he did the right thing rather than be unfair, be it from necessity or be it from relief. He was a known quantity and sadly so was Dickson.
The Vice Chairman election was held next. Now Cheryl had burned some bridges last year in her support of the delegate fight, she spoke of being left out of GOP executive meetings even though she held a state committee woman position. I heard the same from my seatmates, they were unsure of Cheryl despite their respect for her. Of the four in our little group, two of them voted for Cheryl. The final vote was Cheryl Williams 160.69 and Jay Mandraccia 160.31, less than half a vote won the election.
Remember that precincts represent a political division and the more people that vote for the Republican presidential candidate in your precinct the more votes the precinct has. Under the rules one person can carry two votes so I represented two votes at the convention. One of my seatmates was the precinct leader of three votes but he had a total of four people so each one got ¾ of a vote. Between the two of us we contributed 2 and ¾ votes, more than enough to put Cheryl over the top.
But it was more than that, recall that Steven Dickson had lost by 3% and now Cheryl won by a half percent. Eighteen people that had supported Matt Jackson returned to the Ron Paul camp and ensured that Cheryl Williams won. But it was more complicated than that, fewer votes were actually cast in the Vice Chairman election than in the Chairman election. People chose to sit out the vote and I can guarantee that they were not from the Ron Paul camp. Delegates couldn't vote without being caught supporting Cheryl Williams so many of them simply left the room or didn't vote.
What we saw that day was a lot of those that had supported the RINOs, even some of those that ran the RINO faction; throw their support for the Ron Paul candidate for Vice Chairman, Cheryl Williams.
One win doesn't forecast a trend but the trend became obvious as the committee person elections continued.
Dax Eubanks, the Ron Paul candidate lost 121 to 181 with around thirty people refusing to cast a vote. His opponent was Steve Kerns, husband of Rep. Sally Kerns, and a hard religious right candidate, something that is an anathema to many in the Ron Paul community. Rather than rejecting Mr. Kerns many of the Ron Paul community either sat out the vote or supported him, rejecting their own candidate. We are talking about at least sixty individuals rejecting the grassroots Ron Paul leader's candidate. Now Dax wasn't that bad, a bit confrontational in his message which I like, and had he drawn a RINO candidate he likely would have won his race. His misfortune was being one of two good candidates for that post.
Next up was Ron Paul candidate Julie Henry versus Evelyn McCoy who was the RINO candidate. This was the anomaly of the day because Julie was one of the more reasonable Ron Paul candidates but as she was tied quite closely to the Ron Paul grassroots leaders she wound up paying for it with a 165 to 125 loss. Notice that the numbers had dropped again, around 11 people either went home or refused to vote. After the vote Julie did something that brought her a lot of credibility but we will save that for later on in this story.
Next up was Ron Paul candidate Duane Crumbacher versus the establishment candidate, a young Hispanic lady named Hernandez. Crumbacher never embarrassed himself during the Ron Paul campaign in 2012 like Dickson and the others but like Julie Henry he was tied too intimately with the craziest of the Ron Paul grassroots leaders. He had been too close and paid for his association with a 85 to 173 defeat, the single most massive defeat of the day with approximately forty Ron Paul activists throwing their vote to the establishment candidate. The sad thing is that Duane is a hard worker, intelligent, and talented in technology but he had fallen in with the wrong crowd and suffered an embarrassing defeat as a result.
Next up and the race that brought certainty to the results of the day was another committee person race featuring Stephanie West, the Ron Paul candidate, and uber establishment candidate Darren Ford. Stephanie West reversed the trend and walked away with a stunning 60% to 39% win. Here is the kicker, the exact same number of votes were cast in the previous race despite a trend of declining votes as the day wore on; the people hadn't left but they were refusing to vote rather than support a poor choice chosen by their Ron Paul grassroots leaders. Stephanie West faced the strongest RINO candidate of the day and beat him soundly, not only did approximately seventeen people switch from RINO to Ron Paul candidate support, but seventeen Ron Paul supporters voted that hadn't voted in the Crumbacher/Hernandez race.
But really the funniest thing that happened all day was when Ron Paul supporter Cindy Sullivan called a quorum call which is a demand to count delegates to see if enough people remained to constitute a quorum so we were legally able to continue. Earlier RINO candidate for Vice Chairman Jay Mandraccia had called for a recount after losing by less than one half of a vote. Now it wasn't a very intelligent call as her side controlled the vote counting with RINO Pam Pollard running the laptop that was projecting the count on the projector screen. Pam Pollard was also the person that had set up the excel spreadsheet that was calculating the votes to take into account that each person had between a fractional vote and two votes depending on their precinct and the number of delegates allocated to that precinct. If your own side says you lost then you lost!
Now the recount wasn't that easy. You couldn't actually recount the paper ballots because someone in Republican leadership forgot to tell the precinct chairmen to mark each ballot with their precinct number so the only back up to the vote count on the laptop (done as each precinct chair announced their precinct's votes) was a paper log being kept by the secretary for the convention. You could go down the row and see if what the excel spreadsheet said matched what the precinct chair had called out. Somewhere in the process the recount shifted from doing that to double checking the excel formulas in all of the cells, the formulas that calculated the fractional votes and turned them into the final vote numbers. Immediately when Pam Pollard announced the switch in tactics a lady stood up and pointed out that if the cells were wrong then all the previous elections were in doubt as well.
But then Ron Paul supporter Cindy Sullivan made the excellent tactical move of making a quorum call with the idea of stopping the recount process as it had become not only ridiculous but nearly impossible to support with a straight face. The chairman of the convention did exactly the proper thing and started the process of counting delegates. We started out with 390 delegates and the convention rules said that if we dropped below 2/3rds we had to stop immediately and close the convention. Doing so would have immediately aborted the recount and given both Matt Jackson and Cheryl Williams a clean win. Pam Pollard would have been dancing in the isles if the recount was stopped because it was an extreme political risk to be involved in changing the result of that election because no one would believe her if she overturned her earlier tally. Pam Pollard was more than willing to throw longtime ally Jay Manraccia under the bus if it meant her getting a way clean. The RINOs were happy and the Ron Paul grassroots should have been ecstatic. And what did the grassroots Ron Paul leadership do in reaction?
They complained! Several of them got up and argued that the quorum rule for the convention was poorly written and that the state rule on conventions and quorum calls shouldn't be followed! They wanted to continue the recount that was endangering Cheryl William's victory! One or two wiser leaders halfheartedly wandered over to tug at the sleeves of those making the fuss but to no avail so they sat down. The chairman of the convention was playing by the book, being extremely fair, working against the RINO's own interests but he persevered until a RINO came up and informed him that they had called Republican state parliamentarian expert Steve Curry and that the Ron Paul grassroots leadership demand to allow half of the delegates to constitute a quorum could be allowed! Before this the convention chairman was accommodating to a fault, actually suggesting that someone make a motion to suspend the convention rules for this issue in order to accept the Ron Paul grassroots leadership's insistence on cutting their own throat! There was a motion made but the vote had to be aborted after the RINO came up with the Steve Curry info! Right before this one of the Ron Paul rank and file activists asked if the recount would be stopped if the convention had to dissolve due to not having a quorum and the answer was yes! At the last vote we had only 258 votes and as numerous delegates like me had two votes were way below the required 2/3rds or 260 votes.
While the checking of the excel formulas went on, with Duane Crumbacher protecting Ron Paul activist's interests I might add, we went on to other business like resolutions. Again the convention chairman was more than lenient as he ensured that the rules had been followed but allowed a few simple things. The man was interested in being fair, you couldn't ask for a better chairman under the circumstances. I had gotten up and was standing at a microphone as I was adamant that the Oklahoma County officials that turned on the Republican Party by endorsing Democratic candidate Sheriff John Whetsel would pay for their crimes but a Ron Paul activist had submitted a petition properly and it was heard.
The resolution slammed the GOP County elected officials, Ray Vaughn, Carroll Caudill, Leonard Sullivan, and Butch Freeman that had endorsed the Democrat and added Tim Rhodes who we had forgotten about! The resolution censored them severely and cut off support for the next election. Earlier I had been told by County GOP Chairman Matt Jackson that Leonard Sullivan had been stripped of his executive committee post and that they were going to allow resolutions condemning all of the Republican traitors.
And it turned out that Carroll Caudill had been caught doing this before after a lady stood up allegedly in support of the court house officials. Each side has only a few minutes, four minutes in this case, to present both sides of the debate and the pro censure group had used up their time. This lady stands up at the back and asks to speak in opposition, walks up the the microphone with more than a little muttering going on at the gall of someone standing up for these crooks and speaking for them. But she gets there and shocks all of us by telling us that Caudill had been caught doing this once before and that it outraged everyone, but that the Oklahoma County Executive Committee had refused to do anything about it. We were all waiting for the lady to demand that the issue be turned over to the Executive Committee rather than going through with the censure resolution but the lady had so artfully phrased her "support" that we all got what she meant. The convention chairman was a bit confused, mumbled a bit of a reply about limiting the debate to the proper side but the damage was done and the lady had the crowd's attention. The resolution went forward and received a resounding approval from the crowd. Only a handful of RINOs voted against the censure with former Oklahoma County GOP Chairman Dewayne McAnally being prominent. The vote was so lopsided that we estimate that the censure resolution passed with 95% approval.
Now getting past the loss of the Vice Chairman election, the loss of one committee person post to the religious right faction and the other loss to the Ron Paul faction, this resolution was the first massive shift to the right that I've ever seen in the Oklahoma County GOP. Time and time again I and others have seen abortive attempts to force the Oklahoma County GOP to follow their own platform and the state GOP platform but to no avail.
Next up was several resolutions that were also conservative. One was really about attacking gays, something that the Tea Party and the Ron Paul community aren't supportive of. If the gays ask for special rights or special treatment then we don't support that either but as long as they are leaving everyone else alone they deserve to be left alone. But amazingly the vast majority of the Ron Paul activists stood down on the vote and it passed easily, with only one or two hotheads standing up and making comments.
Next up was a resolution that banned GOP elected officials from endorsing a Republican candidate over another Republican candidate in the primary and it included teeth to enforce the rule, the loss of Oklahoma County GOP support for the next election cycle. That passed easily with a handful of RINOs objecting.
The last resolution was well intentioned but just a bit poorly crafted. A Ron Paul supporter put forward a resolution that demanded that Oklahoma County GOP elected public officials sign a petition to pledging to cut spending by ten percent per year or face the loss of County GOP funding in the next election. There were some problems with the resolution being carried out and if you want to lose credibility ask people to do something that can't be measured or adequately done. That said, the vast majority of the opposition sat silent with a mere handful of hard core RINOs speaking in opposition. The resolution did fail but by a narrow margin of 99 to 70, much better than we had seen similar conservative resolutions treated in the past.
Earlier we wrote about Julie Henry and the aftermath of her defeat and how she did something that enhanced her credibility. What happened was quite simple and uniquely Julie. After losing the election by around 25% Julie didn't sulk, she didn't act like Steven Dickson did, she simply picked up a trash bag and started gathering up trash in the room. Every seat had a dozen or so campaign flyers and most had been scattered on the floor. Julie set about cleaning up, returning to her seat on occasion to cast her vote. People saw with their own eyes the real Julie Henry; someone that was there to work and to serve, not there to further a political career. And what did Steven Dickson do? He acted the gadfly, attempting to interject on trivial matters as if the Ron Paul activists were still following him. Time and time again he went to the microphone and either got zero support from the crowd or simply had no rational argument. Simple housekeeping motions like the motion to adjourn, there was Steven Dickson vainly attempting to remain relevant. It was sad in a way but the embarrassment was of his own making so he didn't garner much sympathy.
Another bright spot was watching Porter Davis, Brady Wright, and the other Steven Dickson allies. All went around with a grimace on their face all day, no doubt very embarrassed by the negative publicity their past actions brought them and upset that they were losing the support of the grassroots Ron Paul activists. One would have thought that someone had defecated in their Post Toasties that morning. Only one person spoke up and said that the miscreants should have been treated differently and that was more about losing allies than being able to offer a coherent argument against exposing their past misdeeds.
The entire convention went off very, very, well for the conservative movement. We saw both sides bend a bit and accommodate the other factions. We saw the most extreme examples of leadership fail on both sides, replaced by those who hadn't embarrassed themselves or were willing to compromise on the some of their issues. We saw Republican Party officials that formerly supported a hard line RINO faction turn on their former masters and welcome in some new blood. We saw a very conservative, long time Republican ride the Ron Paul wave back into power, leaving the convention with the ability to appoint around half of the officials in the county GOP roster. And we saw the worst of the worst Ron Paul candidates rejected by their own supporters.
The events and results of the day are reverberating through Oklahoma County politics as I write this. Oklahoma County Republican elected officials Assessor Leonard Sullivan, County Commissioner Ray Vaughn, former official Carroll Caudill, County Treasurer Butch Freeman, and Court Clerk Tim Rhodes were thoroughly embarrassed by the resolution censoring them and cutting off Oklahoma County GOP support. And we saw a melding of Tea Party, moderate Republicans, hard religious right Republicans, and moderate Ron Paul supporters seize control of the county GOP.
2013 Senate members and House Members
Please copy the block of emails for your contact list so you are able to email all of them and help to inform and educate them before the new sessions begin. Use Bcc to send dozens of email with one email from you to them. This will look like you send each one of them a personal email with only their email showing as the recipient. Please mention the Sooner TeaParty in your emails so they will have a healthy respest for what we do.
Here are the updated House members email addresses in three blocks of Thirty- four each and updated senate emal addresses in one block
.
Rem
ember to strip the unsubscribe link before forwarding this newsletter to prevent someone from taking you off our list! Use our forward this email link at the top of the newsletter to prevent being accidently unsubscribed.
Money is always needed for printing costs, postage, sign materials, and robo call costs. We are tightfisted; we will spend your hard earned money wisely and frugally as we do our very best to clean up Oklahoma politicians so we can begin to clean up our country.
You can donate by sending a check to Sooner Tea party, 358 North Rockwell Ave, Oklahoma City, OK, 73127 or visit Soonerteaparty.org and use the Paypal donation button.