Senator Harry Coates termed out last year and he celebrated while driving down to Texas where the drunk was quickly arrested with three times the legal blood alcohol content. Officers noticed that he was driving erratically and showed other signs of being drunk. Our upstanding senator was arrested for driving while intoxicated and is now serving an 18 month probation.
He pleaded guilty in January at the Grayson County, Texas, Court at Law to the DWI charge. Coates paid $889.00 in fines and court costs, must perform 80 hours of community service, and has to have an interlock device installed on his car.
Oklahoma is proud of you Harry.

By Ms PM
Why do responsible drivers find a way to pay for their auto insurance? In turn why do uninsured drivers expect someone else to have higher premiums because they exempt themselves from the law?
Oklahoma has moved into the number one spot for the most uninsured motorist than any other state. Our goal is to find out why.
One in four drivers (25.9 %) are uninsured
. Why do we have a law that states you have to have insurance but then not enforced? Insurance commissioner John Doak's Temporary Motorist Liability Program was supposed to help the situation. "The law gives police an option. Instead of impounding an uninsured driver's car, an officer now can remove the car's tag and replace it with a special, temporary tag which immediately insures the car for ten days."
We doubt the program can actually work because of the "after the fact" way it's set up. After a driver is stopped and they can't prove they have insurance, the fact is they get to drive away with temporary insurance in hope they will finally purchase an insurance policy. Exactly who was paying for this 10 day insurance? We contacted the OK insurance commission and were referred to the legal department. Julie only knew of Red Rock Insurance because she worked on it. Red Rock went out of business. We were referred to Susan and found that Imperial Fire and Casualty does have the bid for this 10 day insurance. Contacting Imperial for clarification this is what we were told. The uninsured pay for the 10 day insurance but only if they decide to get legal and follow the law. In the conversation Imperial had not paid out any claims (because they know the law isn't enforced) so it was worthwhile to be on the hook, the odds they felt were in their favor after all, few tags had been confiscated.
We don't know the percentage where Louisiana was before the law went into effect. It could have helped lower the uninsured and lowering the uninsured in Oklahoma would be the better option. Doak also said he thinks it will work here…if law enforcement were on board.
Going back to the original article we ask if police should bring their tool bag in case they have to remove a tag. We're not sure if "tag" means the license plate or the "sticker" on the license plate. When watching News 9 on TV about this article, the anchor held up something that looked like a license plate that would be used in place of the original plate. Are police to be expected to bend down and put their concentration toward removing a rusted plate in a stop? Isn't it probable that the driver could become irate? It is too bad that Doak wants to use a half-baked law and blame law enforcement for the high rate of uninsured because police don't want to participate in this "take the tag" scheme. Doak isn't any different than any lawmaker when he points the finger trying to escape responsibility.
This program has been in effect from November 2013 and less than half of the 77 counties in Oklahoma took any tags. Cleveland County has never used the law. Doak said "we just need more time." Are we to believe we need to allow a longer time span for the uninsured to plow into an insured driver and have the insured driver deal with the carnage placed on their family and the burden of replacing or fixing their vehicle? Do we go to the uninsured to take care of our family if we're not able to work? Should we go to Doak and ask for his help because of this pea-brain law? Why are we expected to increase our odds of being injured because lawmakers will not address the problem?
The first discrepancy in the process was in the news 9 article when it said the officer can
remove the tag and replace it with what looked like a temporary plate
.
The second discrepancy is Section B of the Oklahoma statute sent to us by State Representative Kevin Wallace's office. "b. seize the license plate of the vehicle and issue the citation to the vehicle operator, provided that the vehicle is in a drivable condition at the time of issuing the citation.
A copy of the citation retained by the owner or operator of the vehicle shall serve as the temporary license plate of the vehicle
for up to ten (10) calendar days after the issuance of the citation. After ten (10) calendar days, the vehicle shall not be used until the vehicle operator or owner completes the requirements to retrieve the license plate."
Which procedure are the police to follow? This appears to be more bureaucracy, complicated to the point of no return and a clear case of the left hand not knowing what the right hand is doing.
From
this article
we compared the 10 poorest states, percentage of uninsured motorist and the percentage rate of the 2014 unemployment statistics.
1-Mississippi (22.9) (7.2)
2-Arkansas (15.9) (5.7)
3-W. Virginia (8.4) (6.0)
4-Alabama (19.6) (5.7)
5-Kentucky (15.8) (5.7)
6-New Mexico (21.6) (6.1)
7-Tennessee (20.1) (6.6)
8-Lousiana (13.9) (6.7)
9-S. Carolina (7.7) (6.5)
10-Oklahoma (25.9) (4.2)
The legal department made the statement to us that "there are a lot of poor people in Oklahoma," as if to imply they should get a pass when breaking the law. At the least this worn out excuse is used for not addressing the problem.
Every person we talked to said that it is up to legislatures to fix this problem. When I talked to Kevin Wallace's office, my state representative, the only help was to email the statute for me to look at for clarity. It is very clear that lawmakers do not want to address this problem. Why are the tough problems ignored?
Oklahoma comes in as the least poor state in this list of 10, has the highest uninsured and the lowest unemployed rate. What does this tell you other than Oklahoma isn't as poor as the other 9 states, has the best opportunity to find work and the people here choose to spend money elsewhere because they know they can get away with it. The way it's set up you will always pay for them.
We believe it is high time to fix this. Everyone pays a higher insurance rate because our lawmakers refuse to take a stand by imposing penalties harsh enough to make driving an uninsured vehicle more costly in the long run of consequences for law breakers. The way the system is set up those law abiding folks pay the consequences for the law breakers.
When the uninsured join the rest of responsible drivers the rates will go down. If a driver is too stupid to have insurance verification inside the vehicle and the police database shows the vehicle as uninsured, the vehicle is impounded…period and the driver picks up the tab. If the driver has a valid insurance card the vehicle should not be impounded but the driver has a grace period to provide proof and their vehicle shows coverage in the data base and they better straighten it out. If the fear is a bogus verification card then the cards are printed with some sort of watermark for authenticity. When every person accepts the responsibility to check the verification status on their vehicle and stops assuming the information is accurate before a stop by police, the process can work. Will it be a pain in your butt, absolutely. Will it lower your cost and chances of being hit by an uninsured driver, absolutely. Will it stop all uninsured…never…but it will severely impact the ones that break the law expecting their fellow citizens pick up the tab.
It is clear that Oklahoma never wanted Obama Care. Having some pay for all is the same BS as this uninsured motorist problem. This has reached critical mass and it is no longer acceptable for anyone to keep dipping into the pockets of responsible Oklahoma citizens because they think they are entitled to a free ride. They're backed by lawmakers refusing to do their job along with the liberal ideas that tout the poor "poor people." When did driving become a right instead of a privilege? When did it change to give me the American Dream, I no longer have to work for it?
Everyone we spoke with admitted to problems with uninsured motorist within their state. We were told that if Oklahoma could come up with a system that worked other states would follow. The key to solving this problem is to make the penalties for driving uninsured far worse than taking the time to budget for vehicle insurance. If you can't do the time then don't do the crime. If people can't feed their family or pay rent and buy insurance they stop driving or take on another job. Where there is a will there is a way and unfortunately the way for many, not all, is to let someone else pick up the tab. This has to stop! Or not, it's in the hands of Oklahomans. Do you hammer your representative or pick up the tab and bitch?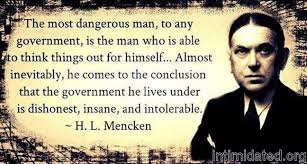 The deadline for legislation passing one chamber and making it to the other chamber is nearly upon us. Good legislation will have to run a gauntlet of liberals and RINOs and bad legislation will be secretly slipped though with bribes and pressure. Here is a list of legislation that you should be concerned about and the list of elected officials is at the bottom of our newsletter as always.
HB 1005 by Randy McDaniel is to carve out a special tax exemption for an unnamed university. They cleverly left the name of the university out of the legislation and used a date range to carve out an exemption to paragraph 4 that deals with how the IRS views contribution.
HB 1009 by Perryman would outlaw cell phone use of text messages while driving except for police, doctors or other health workers, firefighters, or ambulance workers. Seems to me that if texting is dangerous then cops, firefighters, and health care workers shouldn't be reading or sending texts either. Just another law that the rest of us would have to live by while the elite are above the law.
HB 1028 by Shoemake would allow all towns in Oklahoma to declare your property dilapidated and have it torn down. Right now a city must have 550,000 inhabitants to pull off urban renewal.
HB1029 by Lisa Billy would increase prison time and increase the fine by five times the current rate for those that attempt to elude the cops. Exactly what qualifies for that crime? Not answering a knock on the door? Not volunteering information? And is increasing the penalty, penalties that are already so high along with court costs that the majority of the money isn't being collected, is that going to make a lawbreaker pause and think, oh, this might cost me an extra $400 if I do it?
HB 1038 by Perryman wants to extend the telemarketer phone restrictions to politics as well as commercial uses. Bad idea, First Amendment and all that, what Perryman is after is robo calls that criticize politicians.
HB 1045 by Biggs wants to strip Constitutional rights away from individuals that have been convicted of a crime if more than two years has passed before an appeal has been filed. Specifically he appears to be worried about new rights being established by the Supreme Court and wants to continue to imprison people whose "crimes" turned out to be unconstitutional. Think about this, rulings like the Miranda decision or like the Sullivan case on free speech in the 70's, both established… or better put, defined…. Your Constitutional rights. Biggs wants to freeze unjust convictions regardless if the higher courts later decide that your due process was violated. Let's hope Biggs winds up in prison himself someday unjustly convicted.
HB 1082 by Ownbey prohibits the resale of used tires with less than 1/16" of tread. This is pure and simple rent seeking, passing legislation designed to increase costs to certain segments of the public, in this case the poor. Most of us just buy new tires and most of us will swap out a set for a complete set even if some of the tires have some life left in them but this legislation is aimed at used tire dealers. Bad for recycling, bad for the poor, people are smart enough to be able to buy a used tire to get them by for a bit.
HB 1093 by Donnie Conduit is one of the worst laws filed this year. It allows police officers to ID passengers in car stopped for suspected traffic violations. This is unconstitutional as hell as there are many Supreme Court rulings that prevent officers from forcing people to identify themselves without reasonable suspicion that they have committed a criminal act. They are allowed to ask passengers to exit the vehicle and even give the passenger a pat down for officer safety but it is our Constitutional right to travel without producing papers except when actually driving a car or flying on a commercial airline. Brendlin v.
California was the last major Supreme Court case that impacted passengers in cars and it reversed a California Supreme Court decision that said that any passenger in a car was subject to suspicion along with the driver even if there were no reasonable suspicion of a crime being committed. The U.S. Supreme court went so far as to state this in their decision:
"Indeed, the California court's holding was a kind of incentive for the police to conduct "roving patrols" that would violate the Fourth Amendment rights of drivers.
There are states that have laws requiring passengers to provide ID but Oklahoma is not one of them and we don't want to be one of those states. This is no different than the Nazi official on the train demanding "Papers please."
HB 1097 by Donnie Conduit that makes county elections non partisan. This is bad, it is the liberal Democrats wanting to erase the stink of their national party reputation. As meaningless as political affiliation can be these days citizens deserve to know the ideological underpinnings of people running for office. It is up to the parties to enforce those underpinnings.
We will cover the other 1500 plus House bills next week but one in particular needs some action and that is HB 1361 by Loring literally guts the Oklahoma Open Records Act by adding restriction after restriction, opening up huge costs of complying with the act to price the documents out of reach of the public, and allowing the public body to simply say "NO!" if they believe that it would "disrupt" the regular duties. Kind of like having a trooper caught raping women during traffic stops, that was certainly a disruption. This is a horrible bill, one of the absolute worst, and a freshman legislator was duped into filing the bill and taking the heat.
This legislation has passed committee with these votes:
Biggs Christian Cleveland Derby
Johnson Loring Ownbey Peterson
Renegar Wesselhoft
NAYS: 1
Walker