How many of you have been experiencing intense emotions lately?
There are many planetary influences about - eclipses (the next one on Aug. 11), mercury in retrograde, etc. This is a great time for good self-care. Enjoy the refreshing rains we've been having, and take some time for yourself to reflect, replenish, and restore.
A great way to do this is to attend the upcoming class with visiting teacher Dr. Japa Kaur on August 3! See below for more info.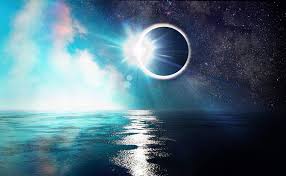 Location: 305 Glenwood Drive, Chapel Hill, NC

Fee: $15 drop in or $10 per class when purchasing a 5 class pass.

 

Class topics this month:

 

Yoga Set for Opportunity and Green Energy

Meditation for Gurprasad

 

Yoga Exercises for the Heart Center

Har Meditation to Open the Heart

 

August 16:

 "Music to Awaken Your Soul"

Yoga: Sound Current Set

Adi Shakti Meditation with Celestial Communication

 

August 23:

 "Identifying Power"

Yoga: Energizing Set

Healthy Happy Holy Breath Meditation

 

August 30:

 "Angels All Around For Peaceful Sleep"

Yoga: Best Before Bed

foot massage

Shabd Kriya Meditation

Yoga Nidra with celestial relaxation music




 

 

Special Workshop with visiting teacher Japa Kaur!

Friday, August 3 from 6:30 - 8 pm

Get your weekend off to a great start with light yoga, celestial communication (moving meditation), tea, and cookies!

Please register with HarDarshan by August 2.

Fee is $18

 

Mark Your Calendar for the next Workshop in Oriental, NC   

Sunday September 23,  2:30 - 5 pm

A great way to end a weekend at the beach!

Fee is just $36. Contact susan@mywellnesspartner.com to register

There will also be a class in Morehead City the same weekend:

Friday, Sept. 21 from 6 - 8 pm

"Exploring Kundalini Yoga"

Stay tuned for more info!

 

 Looking forward to the Next Sacred Feminine Workshop!

Fee: $75, includes art supplies, tea, and snacks.

save your space by Dec. 5 by contacting HarDarshan: hardarshan@matashaktiashram.org

 

We are in the midst of the 40 day sadhana of chanting long Ek Ong Kar for 2 1/2 hours. Yogi Bhajan taught that chanting this mantra for 2 1/2 hours every day for 40 days allows you to realize your own infinity. You are welcome to join us in this group exerience at the ashram for one day, some of the days, or all of the remaining  days! 4:30 - 7 am. We will conclude this 40 day practice on Yogi Bhajan's birthday, August 26, when this meditation is traditionally done as a sadhana. On that day, we will start at 3:25 am and will follow with a pot luck breakfast.

If you are a graduate of any of HarDarshan's Level 1 Teacher Training Programs, come to the alumni reunion on August 26! After the Yogi Bhajan birthday meditation, there will be time for a rest and/or walk. The reunion will begin at 8 am. We will do a yoga kriya, have a gong bath, visit, and perhaps go out to lunch!

Respectfully submit verification of participation!

 

Kundalini Yoga Teacher Training, Level One          

                   

 

 

Level One Kundalini Yoga teacher training takes place each year in Chapel Hill and is held one weekend per month from September - June.

It's time to submit your application!

Mention this post to receive a discount through August 15. 

 

Normally, all inclusive tuition is $3300 before Aug. 1, and $3500 after!

 

Contact HarDarshan for information: hardarshan@matashaktiashram.org

 

Next Level 2 Training Oct.-Nov.!

If you are certified Level One, this is your opportunity to dive deeper into your practice and your understanding of the sacred science of Kundalini Yoga. This module, one of 5 needed to become a 500 hour level instructor, is my favorite!

Mind and Meditation!

Dates will be Oct. 27, 28, 29, and Nov. 2, 3, and 4.

It's not too early to claim your space in this life changing course. Pre-registration fee is $900 before August 1, $995 before Sept. 1, and $1100 by Oct. 1. Mention this post to receive the $900 pricing!

 

 

"Receiving kindness is the only comfort for suffering. Giving kindness is the only method of forgetting suffering."

HarDarshan's Mint Chutney

Ingredients:

1 TB tamarind concentrate (found at your local Indian Store)

1 large tomato, coarsely chopped

1/2 medium onion, coarsely chopped

2 cups loosely packed cilantro, thick stems removed

1/2 cup mint leaves

1 serrano chile, chopped

1/2 tsp salt

In a small bowl, whisk the tamarind concentrate with 2 TB water until smooth. 

 Put the tamarind, tomato, and onion in a blender and blend until smooth. Then add the rest of the ingredients and blend together.

 

This is a lovely condiment for Indian food, or just about anything else!

 

   

For psychotherapy services: 

www.sacredlistener.com

(Next HSP class will be held on August 8)

 

Service Opportunity

Mata Shakti Ashram welcomes your support! How can you help?

Time and Talent: help with yard and garden maintenance, upkeep of classroom and workshop/training spaces, vegetarian raw food prep, help with social media and technology. Talk to your friends and personal community about Mata Shakti Ashram, for we are truly "grass roots"!

Finance/Funds: Donations of money to assist Mata Shakti Ashram pay the overhead cost for the current space, pay guest teachers, and provide some scholarships to those in need. Let us know how much you are willing to pledge monthly or yearly over the next year to 5 years, as we prepare the non-profit status. Every donation will receive a class pass to share with a friend to acquaint them with the ashram.

Thanks to Lisa Brown, Jennifer Pittman, Lindy Hoeft, Joni Liebel, Michelle Hill, Sat Inder Kaur and Karta Purkh Singh of Kansas City's Param Tirath Ashram, Elke Dickerson, Ranpreet Kaur, Shirin Negmodjanova, Connie Boston, Mary Radulescu, Barbara Lynn Freed, Updesh Kaur, Florence, Wasalisa Davison, Harbhajan Khalsa and Ashley Jackson, who have already given their support!

Sacred Listener, Transpersonal Counseling and Kundalini Yoga, Chapel Hill, NC