Dear Friend of PST,
It's a busy time of year and we don't want you to miss out on these events coming up for Portland Story Theater.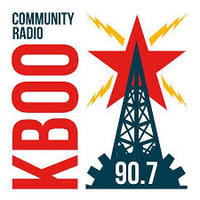 December 29, 2017 11:00 am - noon
Tune into Mr. Jones's Neighborhood on KBOO 90.7 FM to hear Ken Jones interview Lawrence Howard and Lynne Duddy about the upcoming Armchair Adventurer show, Polar Opposites. Live stream KBOO with radio.net.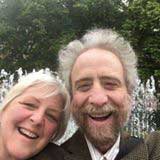 January 2, 2018, 7:00 pm - 8:00 pm
Join us for a presentation at Willamette Writers
Free to members | $5 for guests
The Old Church Concert Hall
1422 SW 11th Avenue

Spoken Word: Igniting Your Personal Story from Within
What is the process that awakens the heart voice? How do we, as writers, get in touch with the story that is calling us? Lynne Duddy and Lawrence Howard, founders of Portland Story Theater, teach people intentional storytelling where the process all starts with learning how to tell stories improvisationally by being resourceful and using the power of spontaneity. Their approach focuses on trusting the story and speaking extemporaneously from the heart. This lecture explores the possibility of creating your story through spoken word before writing it down.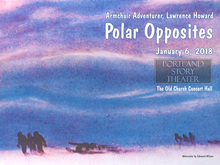 January 6, 2018
Doors / Jazz 7:00 pm | Story 8:00 pm
Lawrence Howard tells Polar Opposites
The Old Church Concert Hall
1422 SW 11th Avenue
Polar Opposites: Amundsen, Scott, and The Race for The Pole
Set against the backdrop of Britain's crumbling empire and Norway's recent independence from Sweden, the competition between Robert Falcon Scott of Britain and Roald Amundsen of Norway came to be more than an epic battle of men against nature. This race came to symbolize the struggle of the British Empire and its fading mythology and the Norwegians claiming their power in the world and their place in Antarctica's heroic age. Inspired by our recent visit to Norway where Amundsen's ship, the Fram, is housed, Lawrence is excited to retell this amazing story.
(Note: For this show only, mature teens are okay if accompanied by a parent or guardian.)
January 6, 2018
Doors / Jazz 7:00 pm | Story 8:00 pm
Lawrence Howard tells Polar Opposites
The Old Church Concert Hall