PARAMOUNT UNVEILS MONSTER Q4 SLATE
TRANSFORMERS MAKES ALL KINDS OF NOISE
BIN IT AND BLOCK IT, COURTS TOLD
HMV SELLS CANADA, REVEALS FIGURES
SAINSBURY'S SERVES DETENTION
…AND GIVES ITS HIGHNESS EVEN MORE
ROBOT CHICKENS SPOTTED ACROSS TOWN
DINOSAURS COME ALIVE ON BLU-RAY
RELEASE OF THE WEEK – LIMITLESS
---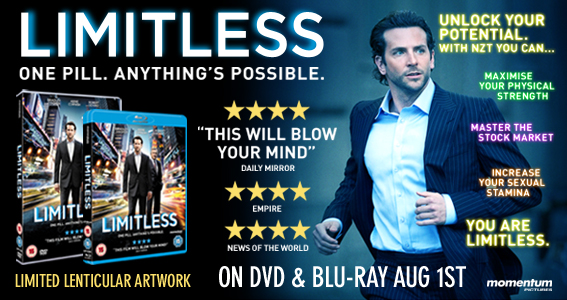 ---
It Was A Good Week For..
.

Paramount, enjoying a record-breaking year and unveiling its Q4 line-up…
I
t Was A Bad Week For…
BT, spending half its time in court sticking up for its illegally downloading broadband customers…
As Transformers: Dark Of The Moon opens at cinemas across the UK and worldwide, the latest instalment in the Michael Bay-helmed franchise is gearing up to rake in up to $400 million worldwide over the weekend. And for Paramount, home of the hugely profitable brand, it is the perfect time to start talking about its Q4 in earnest. While the phrase "biggest ever Q4" may have become something of a cliche, for Paramount, which has been shattering box office records this year, it is a certainty. Having already passed $1 billion in international box office receipts for 2011, the studio has the third Transformers film and loads blockbusters in its line-up, as well as a strong and varied TV roster and its impressive catalogue activity all oned up for the last part of the year. We'll have more on Paramount's record-breaking line-up next week, keep 'em peeled throughout the week for a Raygun special preview, but here's Paramount's Charlie McAuley: "We're incredibly excited about our Q4 line up again this year – it's bigger and better than ever. We have the best franchises, the best super heroes, the best action and the best fun for all the family. Paramount has a fantastic new release line, superb catalogue including lots of boxed sets and seasonal lines to keep everyone entertained this Christmas We have new and exciting pre-order campaigns ready to roll out and look forward to working with our retailers to make this the biggest Q4 ever."
Paramount has hosted a number of Transformers-related events this week to mark the big film's launch at cinemas. There was the fan event at London's BFI IMAX – strictly for fans too – a premiere in New York, and on Tuesday, it hosted an event for, among others, UK home entertainment retailers. The film has been arguably the most talked about of the summer. We at The Raygun couldn't make Tuesday's event, but strike action meant we took our junior correspondent as paying punters to our local multiplex yesterday. His verdict (much more important than ours)? The best of the lot, deserving a full five moons out of five. Also at a preview this week, our regular screening correspondent Alex Kidd, who said it was "spectacular". For The Raygun's regular updates on films we've been viewing, see our Twitter comments on www.twitter.com/theraygun and for Alex's words of wisdom, check our website at www.theraygun.co.uk. His thoughts on Transformers: Dark Of The Moon will be posted on the website on Tuesday… There's been loads on our website this week too, taking in words from Kim Cattrall, the wonderful Mike Sarne, trailers, clips, our regular round-up of press coverage and the week's screenings and loads more…
---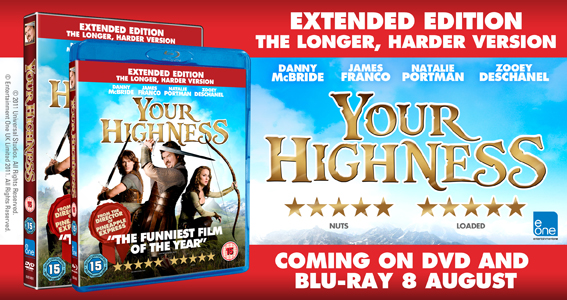 ---
Meanwhile, another week and two of the stories we invariably find ourselves returning to time and time again reared their heads again. We are referring to the old chestnuts of piracy and HMV…
In the case of the former, the British courts became the latest battleground in the global war against piracy. The major film studios, in the shape of US trade organisation the Motion Picture Association (MPA) appeared in the high court in a bid to get BT, a UK-based Internet service provider (ISP) to block access to website Newzbin2. The site provides links to numerous illegal copies of films and TV programmes and is, lawyers argued, responsible for "infringing copyright on an enormous scale". They argued that BT and other ISPs – who it will pursue if it's successful in its case against the telecoms giant, should block access in the same way it stops consumers getting on to child abuse sites. BT claims it is online censorship, would be used against numerous other sites and is "the thin end of the wedge". But the move is seen as a last resort, borne of desperation at the illegal site's wriggling out of a previous judgement; Newzbin2 is a clone of a former site, Newzbin, which was the subject of an order to remove all copyright infringing material and pay damages. It went into administration thus avoiding the latter, only to be replaced by the "sequel" site, Newzbin2. It boasts some 700,000 members and offers 115,000 illegal films and 320,000 TV shows. Both sides submitted written arguments and a decisions is due from Mr Justice Arnold on or after July 12. The MPA's QC Richard Spearman argued in the court: "Anything that can be done to deter or prevent this infringement ought to be done." The organisation's European chief Chris Marcich said: "Newzbin has no regard for UK law and it is unacceptable that it continues to infringe copyright on a massive and commercial scale when it has been ordered to stop by the high court."
Needless to say, the action provoked the kind of online comments you'd expect, as did news of HMV's final figures for the last financial year and the announcement that it had sold its Canadian arm. News of the sale of HMV Canada, to Hilco UK for £2 million, was the latest step in its refinancing deal aimed at giving the retailer a surer footing to move on from and follows its now approved sale of the Waterstone's book chain. Shortly after this announcement came its final figures for the year ended April 30. They were in line with expectations, with group sales down 7.4 per cent, and like for like sales down 11 per cent. Profit before tax and exceptional items was almost £30 million, but assorted "exceptional items", including charges and the likes, took that down to a loss of £121 million. The refinancing and restructuring complete, the retailer can now move on to its new focus. Chief executive Simon Fox said: "We have taken decisive action to restructure and successfully refinance the Group. HMV remains a world-class entertainment brand, and we now have a very clear focus and strategy to drive cash generation and cost reduction, reinvigorate the customer offer and further diversify the Group into the growth areas of live, ticketing and digital."
Predictably, analysts and, for reasons still unbeknownst to us, the kind of people who comment on news stories, were queuing up to have a pop at HMV, but it got some better publicity when a star ended up queuing up for something different altogether. Beyonce, fresh from her headlining slot at Glastonbury on Sunday, popped in to HMV's Harrods branch to pick up a copy of her newly-released album, in the somewhat bizarre company of Piers Morgan. It offered some great PR for the retailer, although strangely no-one thought to ask why she didn't just blag one off her record company…
---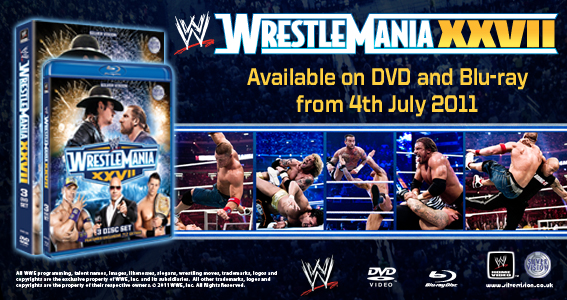 ---
More financial news now and as the first half of the year draws to a close, at least one label was celebrating a major achievement in the first six months of 2011. Independent Metrodome has just enjoyed its highest ever sales across Q1 and Q2, bucking most industry trends across the board. Its impressive performance was boosted by the recent release Age Of Heroes, the wartime actioner starring Sean Bean, Danny Dyer and James D'Arcy. It sold more than 23,000 units in its first week in the run-up to Father's Day, making it the company's biggest week one sales for eight years, and the second best in the company's history, bested only by Donnie Darko. What's more, the success vindicates the company's current strategy, which has seen it move into its own co-productions. Metrodome ceo Mark Webster said: "We're very pleased with the six month figure and the week one sales of Age Of Heroes; we feel this demonstrates the future potential of Metrodome's co-production strategy. '
And while Beyonce and co were in HMV Harrods, we were doing the big shop in our local Sainsbury's in north London. While browsing through the home entertainment department, as is our wont, we noticed another exclusive from its ongoing pact with the Palisades Tartan operation. Detention, a previously unavailable horror described as "The Breakfast Club meets The Grudge" has joined its previous exclusive titles such as Sword In The Moon. Expect to see more exclusive titles and SKUs from the grocery giant in coming months< It has already offered exclusive versions of the likes of The King's Speech and, most recently, Optimum's Brighton Rock. Sainsbury's Danny Gardner said: "We are both pleased with what have achieved on these titles and we are continuing to work on additional releases throughout the year. DVD and Blu-ray exclusives are important to Sainsbury's customer offering, I strongly believe this drives loyalty and hopefully repeat purchase as it offers our customer's a unique reward for shopping with us, it is always been a case that we do not charge our customers a premium for the exclusive on offer and judging from our market performances on these exclusive edition, this have been received well and ultimately drives the title's top line market number." More reports from our big shop coming up…
Acquisition news of the week has seen eOne pick up the much sought after documentary TT3D: Closer To The Edge. The film, which follows the Isle Of Man's thrilling motorbike race events, is now in the top 10 most successful documentaries ever at UK cinemas and the title, produced and released theatrically by CinemaNX was interesting a number of home entertainment distributors. CinemaNX chairman Steve Christian said: "We know that Entertainment One will do the best job of getting TT3D to its audience. The film's incredible theatrical performance has set it up to be a brilliant home entertainment release. The DVD and Blu-ray discs are going to be something really special that every film and bike fan will want to own. We'll have some astonishing additional material on there. I have full confidence that their team will deliver this title with the enthusiasm and dedication that we put into releasing it in UK cinemas." eOne's UK director for home entertainment, Jon Bourdillon, added: "We're thrilled to be releasing such an exciting film, one of the most successful within its genre of all time. We welcome this opportunity to work with an innovative company like CinemaNX."
---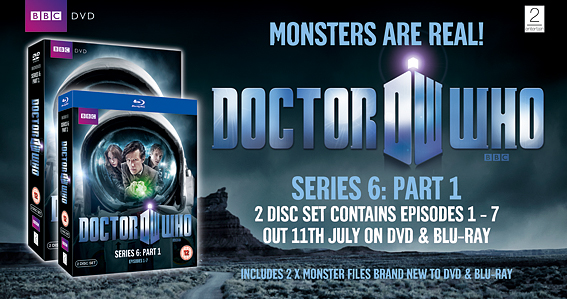 ---
The huge theatrical success of Bridesmaids (see below) following hot on the heels of The Hangover Part II and, earlier this year, the likes of Your Highness, has shown that the market for comedy at the riskier, more grown-up end of the market is alive and well. And the forthcoming release of eOne's Your Highness, starring one of our favourite exponents of the genre, Danny McBride, is set to highlight that further. In keeping with this kind of film, eOne's August 1 release will come in an Extended Edition complete with loads of footage which, as the legend runs, was a bit too much for cinemas… eOne's Sayoko Tietz said: "It is a longer and harder version which is loaded with footage which was to outrageous for cinemas and tons of extras." The title will be supported by an above the line campaign that will include TV, press and online activity, with further social networking elements reaching fans of the film.
Mention of Optimum in our Sainsbury's story above brings us on to news from the company, which this week announced that, some five years after its acquisition by the French giant, it is being renamed as STUDIOCANAL to bring it into line with its parent. Optimum will officially become STUDIOCANAL from September 1, while its German sister company will also take the same name, changing from Kinowelt. It's another step in creating a singularly branded European studio. The first release to feature the new logo will be the company's mid-September take on the John Le Carre Cold War thriller Tinker Tailor Soldier Spy (see trailers below). STUDIOCANAL chairman Olivier Courson said: "We are already working together as one company across the three countries so this is a very natural evolution for STUDIOCANAL. It will strengthen our status as the only European company in the UK, France and Germany. It will also provide clarity to all of our creative and business partners."
Optimum, as it stands, is continuing apace with its ongoing releases of new Blu-ray versions of some of its classic catalogue titles ahead of the name change. We've already reported on its work behind the likes of Apocalypse Now and, most recently, Don't Look Now (see more on the latter on our website). As well as some classic war films, including Went The Day Well, an excellent Ealing wartime drama we watched on Blu-ray this week, it also has a range of other Ealing titles. The Lavender Hill Mob, Whisky Galore! and Kind Hearts And Coronets are all being re-released in cinemas ahead of their restored Blu-ray (and DVD) bows in August and September respectively. Better still, we loved the promotional activity planned to tie in with the restored July 22 theatrical and August 1 home entertainment release for perennial Ealing fave The Lavender Hill Mob. After tying in with Tally Ho! Cycle Tours, British cinema expert and the Vintage Festival, there'll be three different cycle tours around central London over three days taking in key locations from three Ealing titles, with each day ending in a screening of one of the Ealing classics featured at the Vintage Festival held on the Southbank. The tours, taking in Passport To Pimlico, Hue And Cry and, of course, the Lavender Hill Mob. The tours begin and end on the Southbank, enabling those taking part (on classic old-fashioned, 1920s-style bikes no less) to browse the festival.
---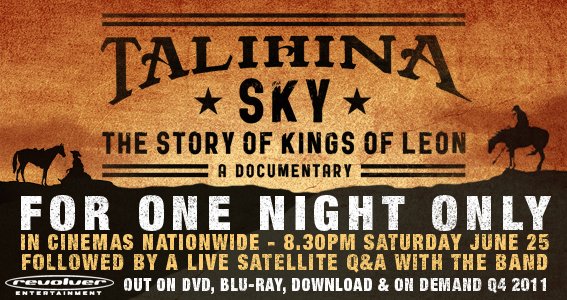 ---
Tours of a different kind now, and certainly more up to date, and next week sees the release of Revolver's raucous homegrown comedy, Anuvahood, which, as we've noted here of course, took a remarkable £2 million plus at UK cinemas. To mark its release the cast and crew, including its creator, director and star Adam Deacon, will be taking to the road in a specially branded bus appearing in cities and venues around the country for the week, to sign copies of the release and promote the DVD and Blu-ray bow of the film. As well as the likes of Milton Keynes and Derby, the bus will, of course, be appearing in London and, in one of its most high profile events, a PA and performance of the theme tune at Manchester's Trafford Centre. It's good to see that it also has a philanthropic side, with plans to take the bus to drama schools and colleges to take part in acting workshops. Model and actress Portia Freno, who plays Persia, said: "We're really excited to get out there and meet the fans who have made Anuvahood such a big success. We had a blast on set and the cast all get on and have such a good time together." See the map they'll be using here
All-told, it's been a busy week or two for Revolver. Last Saturday saw its big theatrical launch and beamed around the country Q&A for the Kings Of Leon documentary, and Friday we were at its Ghosted Q&A (see Events below) and, as if that wasn't enough, there's been a whole raft of activity for another Monday release, Robot Chicken Star Wars Episode 3. The Adult Swim title has been popping up all over the place, with standees on the streets of London and assorted competitions for fans to find them, using (naturally) Twitter and facebook. And on Sunday night it is jointly hosting a launch event with Geek Night Out comedy club at the Comedy Pub in London's Soho.
Back to some classic films, and one of the biggest announcements of the week has come from Universal for what could be one of the year's biggest new to Blu-ray releases. For October 24 will see Steven Spielberg's Jurassic Park Trilogy arrive on Blu-ray. The trio of films based on Michael Crichton's bestselling book, took nearly $2 billion at cinemas worldwide, and have sold on DVD and VHS, but have yet to appear on the new high definition format. That will change come Q4, as they appear in the Jurassic Park Ultimate Trilogy. There'll be a limited edition gift set, an ultimate collector's gift set and also DVD. As well as the films themselves, there will be a new six part documentary looking at the films, Return To Jurassic Park, one of the highlights of a raft of extras. Universal has already announced another high profile Blu-ray bow for gangsta classic Scarface later this year too…
---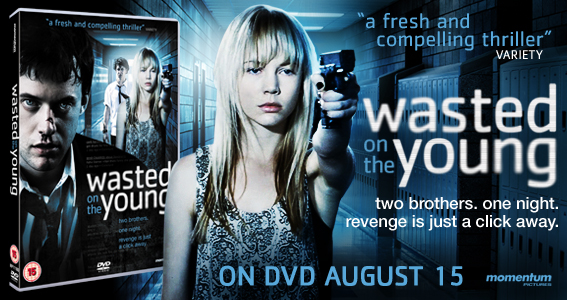 ---
Another week, another relatively new label, and Independent this week premiered its high profile homegrown flick Huge, the directorial debut of British comic actor Ben Miller. The company, fiercely independent, naturally, has three different arms, handling production, sales and distribution. Huge itself is based around London's stand-up comedy circuit and stars, among others Noel Clarke, Johnny Harris, Thandie Newton, Michelle Ryan and Tamsin Egerton. Independent will be releasing around six to eight theatrical titles per year and anywhere between six and 10 on DVD. The company's Eric Stevens said: "We aim to bring the hidden gems to market; niche product that still has an audience that others might miss. Our aim is to find these titles and then leverage grassroots marketing to identify and engage the appropriate audiences. Our capabilities with digital marketing and PR extend to all channels (theatrical, DVD, digital, etc), and we aim to differentiate ourselves via these capabilities." Huge also marks the launch of a new film division at PR agency Public Eye, which is being headed up by former Lionsgate in-house PR staffer Kerry Porter…
We mentioned Universal Playback's excellent website last week, and this week saw it marking the tragic death of Peter Falk with a timely and sensitive tribute on the site – see here. His passing is set to raise awareness and new interest amongst consumers for his most popular role as the eponymous shabbily dressed detective in Columbo…
LOVEFiLM was quick off the draw this week after tennis star Andy Murray complained about the lack of decent flicks on Sky Movies. So the ever sharp rentailer sent him a list of 10 of the most inspirational film speeches to try and gee him up in the final week of the tennis tournament. Number one? Al Pacino in Any Given Sunday…
QUOTE OF THE WEEK
"Rental models have innovated and have become more exciting and convenient, but the ownership model hasn't innovated as fast. UltraViolet represents a big leap forward in innovation and could help restore the value of ownership."
We've spent much of 2011 discussing Momentum's performance across the board this year at cinemas and on DVD. Equally impressive, to our eyes, as its record-breaking haul with The King's Speech was its £8 million box office for Limitless. And now, as the company prepares for its home entertainment release, it is looking at potentially an even bigger release. As Momentum's Kristin Ryan said: "The film is a solid action drama with a great story – it works both as a high concept thriller and a great out and out action flick. It's the the perfect genre for home entertainment and we're supporting it heavily with an event sized media campaign, striking in-store POS and strong supporting promotions and PR." That media campaign will include TV, with a heavyweight campaign across all mainstream channels, skewed to its more male audience (although Bradley Cooper's has plenty of appeal to women too). There's a 48-sheet campaign across London too, with further six sheet digital spots too. Press ads and online ads complete the above the line element, and the film's plot gives plenty of PR angles too. In-store the sleeve should stand out thanks to a lenticular O-card (keep an eye out for this appearing on our website over the weekend).
Universal's campaign for Bridesmaids has been particularly impressive, capturing strong word of mouth for the female friendly foul-mouthed comedy, and it paid off on its theatrical opening, taking £3.44 million in its opening weekend. The only other new entry was Double Dhamaal at number 10 with almost £120,000. Revolver's one screening only show of Talihina Sky, the Kings Of Leon doc, took more than £80,000.
That Carey Mulligan's keeping herself busy. She appeared in Fox's Never Let Me Go (one of the week's best reviewed DVD releases, see here www.theraygun.co.uk), is next to be seen in Drive, the hotly tipped film due from Icon, and is set to film in The Great Gatsby. Now she's set to star in oe of those mysterious sci-fi films, you know, the kind that try and, certainly in the initial stages, keep the plot udner wraps (think Cloverfield): Outback. It's set in the Australian outback, directed by Gary Ross. And that's it, so far. Ross is behind the forthcoming The Hunger Games, the first in a new, eagerly-anticipated big budget sci-fi franchise…
Anyone with kids should be familiar with What To Expect when You're Expecting, the pregnancy handbook. What you probably didn't expect is to see it made into a film, but that's just what's happening. Lionsgate will give birth to the feature (actually, we'll stop those childbirth analogies now), and it is set to star, among others, Cameron Diaz, Jennifer Lopez, younger talent Anna Kendrick (Up In the Air) and Brooklyn Decker.
Christopher Nolan, not content with working on the next Batman film, is also this week said to be producing a supernatural thriller, title and details as yet unknown, to be directed by Keith Gordon, who's worked on US TV series such as Dexter and The Killing…
Some (lengthy) reading, as director Kevin Smith outlines how his Red State has worked financially (it's already made its money back), ahead of now being acquired for home entertainment rights, including vod, by Lionsgate… He does go on a bit, but it's fascinating stuff… http://theredstatements.com
Today we've been wasting time reading the Tweets announcing the line-up for the annual Film4 FrightFest line-up, earlier this week we were reading what everyone had to say about the new Transformers film. Follow us on www.twitter.com/theraygun
The most not safe for work thing you're likely to see this week. As shocking as the language is the question "is that really Colin Farrell?"
Oh, I get it, Scottish people have ginger hair…
Weekendah! Acid house for the home, due from Momentum soon (expect loads of editorial on this…)
If you'd told us 10 years ago that Jason Statham would be starring with De Niro we wouldn't have believed you. Look at him now…
New Spielberg trailer launches, Twitter makes all kind of horse-based gags…
To unsubscribe, email
info@theraygun.co.uk
with unsubscribe in the subject
For editorial or advertising queries, contact
tim@theraygun.co.uk