MUST SEE PROMO MEANS SALES RISE
BABY IS BOSS OF THE CHARTS
BBC INKS AMAZON KIDS' DEAL
…AND IS TAKEN TO THE CLEANERS
HAMMERING HOME THE MESSAGE
QUOTE OF THE WEEK
---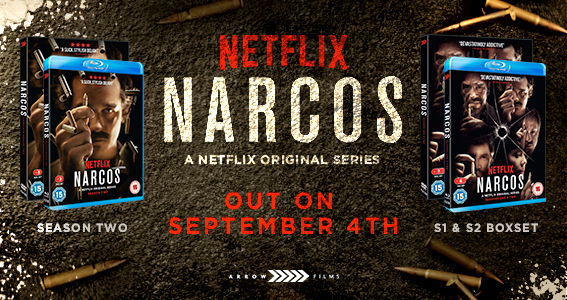 ---
If you can't read this newsletter or see the ads, please click here
It Was A Good Week For... Boss Baby walking into the number one slot…
It Was A Bad Week For… Game Of Thrones, targeted by hackers again…
The industry's ground-breaking promotion aimed at revitalising catalogue sales has come to an end and, as we write, industry analysts, distributors, retailers and trade bodies such as ERA, which has had staff working solidly on the ambitious project for more than a year, and BASE, have been poring over the figures, looking at how it performed. The promotion has already proved popular for many we've been speaking to, as outlined here, with, Rudy Osorio, HMV's head of film and TV, and one of the driving forced behind the initiative, already telling The Raygun that it was about "creating a platform and a model that we can build upon in the future to grow into something ever more ambitious and important". It looks likely that the promotion, which first tackled the children's sector under the banner of Must See Movies Before You Grow Up, will be repeated, as the feedback is good and word is that it has the potential to grow further and expand into other genres. The Must See activity certainly had some strong headline results, as ERA chief executive Kim Bayley said: "Title like for like sales are up over 130 per cent year on year and children's catalogue overall is in growth (plus 26 per cent year on year) for the campaign duration rather than the catalogue market decline of minus 21 per cent. The majority of retailers saw sales exceed expectations so we are feeling positive in relation to the campaign."
Meanwhile, alongside the Must See Movies Before You Grow Up promotion, other children's titles still hold sway at both cinemas and in homes. Big release in stores this week was Fox's DreamWorks Animation title The Boss Baby, which got off to a strong start and was sitting at the top of the pile, like an, ahem, boss, to use the Internet vernacular, after its first few days on sale, according to the Official Charts Company. It had shifted 62,000 in its first few days on sale, putting it 25,000 ahead of its closest rival, Beauty And The Beast. Other new entries included the Power Rangers at number three, and Life (see below) at number five. Joan Collins in The Time Of Their Lives is in the midweeks at number eight, ahead of American Gods at number 11, CHiPS at 21 and Big Little Lies from HBO at 24. Talking of HBO, its Game Of Thrones continues to impress, the boxset of the first six series is climbing back up the chart again.
Back to one of the new entries performing strongly and one of the week's biggies has been Life, the sci-fi thriller cum horror starring, among others, Rebecca Ferguson, Jake Gyllenhaal and Ryan Reynolds. We watched it this week and were taken aback by just how much fun it is – the best comparison would be a good old-fashioned 1950s sci-fi B-movie, albeit with a much bigger budget and far better special effects, making it more akin to Alien or The Thing at the dawn of the VHS era. And like those two comparables, it is proving its worth as a home entertainment release, its first week impressing. Commenting on its performance, SPHE product manager Akinyi Gardiner said: "We're delighted with the result of sci-fi thriller Life which has defied gravity and soared into a strong Week 1 surpassing our physical target. We've also seen an over-performance on digital platforms with solid sales during early EST. Provocative story-telling, intricate tension, spectacular special effects & a stellar cast have been well received by consumers driving them to want to own this heart-poundingly gripping movie."
---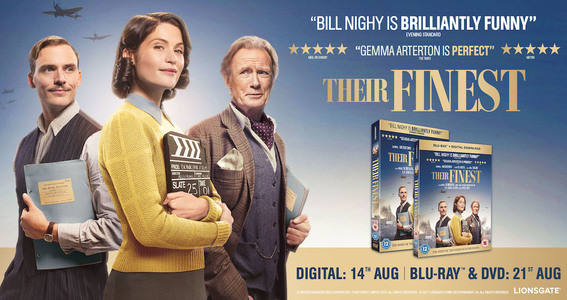 ---
More proof, if proof were needed, that independent labels working hard on restoring and adding to classic genre fare is a rewarding are of the business comes this week from Shameless, which has seen its latest slice of Italian giallo fare, The Strange Vice Of Mrs Wardh (no, that's not your customary Raygun typo), follow in the footsteps of another 1970s outing from the same director as its previous successful title All The Colours Of The Dark, Sergio Martino. Shameless' Spencer Garson-Davison said: "The Blu-ray release is from an HD remastered source where Shameless also oversaw the colour grading, therefore this is much more than an upscale, more than an upgrade, it's a completely new release with additional extras and now with an additional Italian track which comes with new English subtitles. This is definitely the most complete, best looking release of this seminal Giallo: indeed Shameless' release package in its distinctive yellow Shameless embossed BD case - '
The Original Yell'o Case
' has been lauded by fans and worldwide forums and not least by director Martino himself – we've pictured him looking super chuffed posted on our social media. This is another Shameless numbered edition which l
abel
manager Charlotte says are doing very well for us. Our Sales colleagues Fusion reported that Mrs Wardh broke the top 200 Blu-ray clocking in at number 33 on the Official Charts Company sales flash, and this the day after its release. It has remained in the 40s all week for an indie label this is just fantastic news. There is more to come with a similar upgrade of Martino's edge-of-seat Torso due next and later more of the utterly beautiful Edwige Fenech to seduce us again soon."
To the BFI IMAX theatre on the fringes of the Southbank, where the IMAX organisation itself, alongside partners such as Disney, was previewing Inhumans, the latest offshoot from the ever-expanding Marvel stable. As is customary these days, the made-for-TV series ties in loosely with all manner of Marvel franchises. In terms of its route to market it is following the Marvel's Agents Of SHIELD path, which means TV transmission followed by a home entertainment release from Disney itself. What is interesting to note, however, is that the first two episodes of the comic-book adaptation will be edited together and will premiere not on TV but on IMAX screens around the UK and rest of the world on September 1. There's no transmission date, or even channel, named yet for the UK, although it will debut in the US at the end of September. As was noted by director Roel Reine, in town as part of a mammoth global PR tour, and Empire news editor Phil de Semelyn, who hosted the Q&A, the blurring of the boundaries between home viewing, especially television programming, and theatrical will mean more of this kind of release in the future. And, as Reine revealed: "IMAX has four two-week windows every year not taken up by big theatrical releases and it is looking to full them with things like this."
To the Prince Charles Cinema in Leicester Square, where it was good to see thriving independent High Fliers supporting a forthcoming release, Knights Of The Damned, with a high profile premiere. The title's due towards the end of September, with the event acting as the perfect launchpad for the sword, sorcery and zombie title. It's billed on the very smart-looking sleeve as "Game Of Thrones vs The Walking Dead", as apt a description of this film, which has bags of commercial potential, as you're likely to see. The film's premiere received extra publicity as a result of the fact that a brace of Love Island stars were in attendance, which, as ever with Love Island, drew a wealth of tabloid interest with coverage, complete with the film's backdrop, appearing in the likes of The Sun, Metro and Mail. Commenting on the film and the event, High Fliers' May Monteiro said: "We are delighted at the positive reaction we received on the night with the additional unexpected press coverage we received. We are now all eager to work Knights Of The Damned with the support of Aim Publicity for our DVD and digital release due out on September 25.
---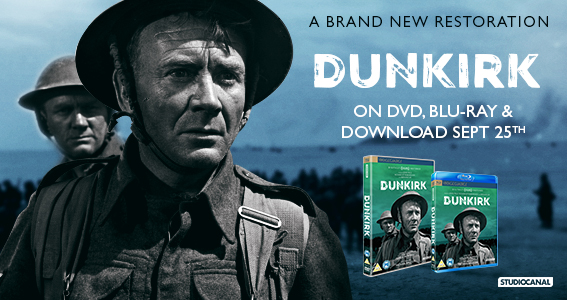 ---
Deal news of the week sees BBC Worldwide signing its first big children's deal with subscription video on demand service Amazon Prime Video. The deal covers both pre-school and more grown-up programming from its CBeebies and CBBC networks. It takes in the likes of Charlie & Lola, Go Jetters, Giggle Biz, as well as Horrible Histories and The Story Of Tracey Beaker and is assorted spin-offs. All in all, it takes in some 520 episodes of children's and pre-school product. Commenting on the deal, BBC Worldwide's sales and business development director Jonathan Newman said: "The deal reflects the growing investment that leading streaming services like Amazon Prime Video are making to offer world-class, high quality children's programming to their subscribers."
Meanwhile, the BFI has this week unveiled details of its latest high profile season, which, as ever, takes in its DVD arm as well as its cinemas, theatrical distribution and vod arms. The BFI Thriller season will, as the title suggests, looks at what it said might be the genre of our age. It
i
ncludes a nationwide theatrical bow for a 4K restored Silence Of The Lambs and screenings on the Southbank and beyond of scores of classic titles. And in a dual format release, for the first time ever in Blu-ray, Henri-Georges Clouzot's The Wages Of Fear. Commenting on the release, the BFI's Ben Stoddart said: "The BFI's UK-wide Thriller season will see the release of Henri-Georges Clouzot's classic film The Wages of Fear, representing its first Blu-ray release in the UK. Described by director Christopher Nolan as a 'masterpiece' as well as a major influence on his acclaimed film Dunkirk, Wages Of Fear is a film that continues to endure, all the time finding new audiences and fans the world over. Our Blu-ray and DVD dual format edition will feature the new 4K restoration, shown at Cannes earlier this year, and will also represent the longest version of the film ever to be released on either format. Complete with new and archival extras, it's shaping up to be the release fans have been waiting for and deserve."
Before October, there's still plenty more for the BFI to get its teeth into, including My Beautiful Laundrette, which is shaping up nicely. Here's the company's Ben Stoddart, again, on the release. He said: "August 21 will see the BFI continue its celebration of the Best of British with its release of the BAFTA winning My Beautiful Laundrette. The 1985 film written by Hanif Kureishi and directed by Stephen Frears (The Queen) makes its UK Blu-ray debut in an extras laden Dual Format edition. With great performances from a cast, including Gordon Warnecke and Saeed Jaffrey, the film was also the career launch-pad for three time Oscar winner Daniel Day-Lewis. The release is packed with extras including interviews, a feature-length documentary and short films including Gurinda Chadha's (Bend it Like Beckham) 1989 I'm British But… We hope this release will appeal to both those who already know the film, as well as helping others discover this hugely important slice of British cinema for the first time."
---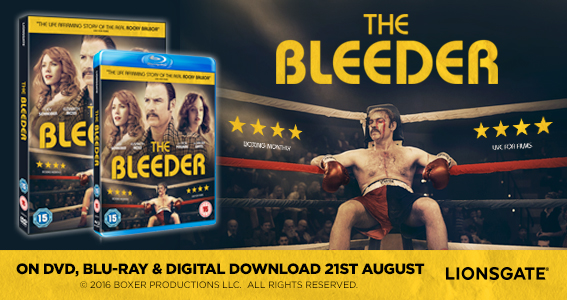 ---
Studiocanal has revealed more details about its plans for Hammer related activity, marking the legendary horror studio's 60th anniversary. It has already been announced that two classic homegrown Hammer titles, Demons Of The Mind and Blood From The Mummy's Tomb, will be airing at this year's FrightFest, and this week it has confirmed that September 19 is being declared Hammer Day, with screenings of eight restored Hammer classics airing the country as part of the Scalarama season, the independent film festival that unites all manner of cinemas, societies and organisations around the country with a wealth of different screenings and film-related stuff. The eight will later be released as dual format DVD and Blu-rays in two waves, the first quartet on October 23, the remainder in November. The first batch include the two aforementioned titles alongside Fear In The Night and Scars Of Dracula, the latter selection offering Dr Jekyll And Sister Hyde, Straight On Til Morning, To The Devil A Daughter and Horror Of Frankenstein. The activity comes 60 years after Hammer released its first outing, The Curse Of Frankenstein. More on this later, as the extras and other activity is confirmed, but in the meantime, FrightFest's Alan Jones said: "The Retrospective strand of FrightFest is of vital importance to our annual event. And The Hammer House of Horror is not only my favourite British genre brand, it's a global classic that still exudes a unique allure after 60 years. Hammer ushered in a whole new era of vividly
Technicolor blood, brutality and brazen cleavage, and they mixed sex and terror with a recognisable style that still captivates decades later. Many of our younger fans haven't had the opportunity to see the vintage Hammer
Horrors on the big screen, just as they looked back in the day. So when
Studio
canal offered us the chance to premiere two of their restoration projects, it was a no-brainer on our part. Blood From The Mummy's Tomb is
vintage Hammer with Scream Queen extraordinaire Valerie Leon, and Demons Of The Mind took the studio into new avenues of shock as they tried to evolve in the 1970s. FrightFest couldn't be more pleased to be bringing these two wonderful acclaimed classics to a whole new audience in their most pristine and glorious versions".
Arrow has taken to cinemas once more, with a theatrical outing for The Ghoul ahead of a home entertainment bow later in the year. Like last weekend's release, Hounds Of Love, the film arrives with a wealth of positive review behind it. The company's Mike Hewitt said: "Made on a micro-budget, Gareth Tunley's mind-bending UK thriller has been gathering some fantastic theatrical reviews this week, with four stars in The Times, and being Sight & Sound's Film of the Week. Executive produced by Ben Wheatley, The Ghoul is the latest film of the thriving New Wave of British Cinema, (including Alice Lowe's recent film Prevenge) and we're thrilled to be releasing in cinemas on Friday, including a Saturday afternoon Q&A at Curzon Bloomsbury with Gareth, Rufus Jones and Reece Shearsmith. The film is also available on demand from Friday, including iTunes, Sky Store, Amazon, and will be on DVD, Blu-ray and EST later this year. Visit
www.theghoulfilm.co.uk
for more info."
---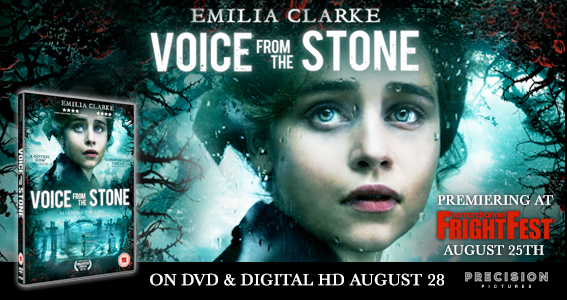 ---
Forthcoming release news now and there are a few biggies due out next week, among them one or two of our favourite films of 2017 thus far. Chief among them is the latest from a director whose output we adore and whose films work as well on home entertainment as they do at cinemas. We are, of course, referring to Ben Wheatley and the latest from the homegrown auteur, Free Fire, released on Monday by Studiocanal. It's effectively his first US-based offering (although as the director revealed at a lively Q&A we attended the weekend of its release, it was filmed just up the road from his Brighton abode, he doesn't like travelling away from home for his directing gigs). Perhaps more than any of his previous outings, Kill List included, it's tailor-made for a home audience, and, as Studiocanal's Jessica Briggs said: "Following our long-term relationship with filmmaker Ben Wheatley, whose back catalogue includes High-Rise and Sightseers, we're very excited to be releasing his latest film Free Fire on Blu-ray and DVD Monday. Packed with a stellar cast, wickedly funny laughs and a whole lot of guns, our campaign has focused on highlighting the great reviews, explosively entertaining action content and cast through cheeky and impactful digital and social assets. With a strategic, wide-reaching media campaign that's complemented by publicity initiatives to reach the film's core cult following; this physical release promises to be one for both Ben Wheatley fans and film lovers alike."
Also due next week is another outstanding 2017 release in the shape of Ghost In The Shell, the Japanese anime remake which sees Scarlett Johansson starring as the cyber-enhanced soldier known as Major. The release comes in a mirrorboard O-ring, with a further Steelbook SKU, while HMV have an exclusive with additional bonus material. Universal is backing the release with TV advertising aiming to widen the audience beyond the core anime fanbase, while digital support will focus on core fans as well as additional action film buffs. Commenting on the release, Universal's Lucia Magadan said: "I always feel a high level of responsibility working on fan based titles such as Ghost in the Shell, and I hope the fans are proud of the product and the campaign. It's been great working with such incredible visuals and I'm ready for some Major sales results now."
Eureka's Masters Of Cinema imprint has attracted plenty of interest in its newly-announced October slate which sees a raft of Buster Keaton classics making their way to Blu-ray. The 3 Films boxset contains a trio of classics, including Steamboat Bill Jr, Sherlock Jr and The General. Commenting on the release Eureka's Steve Hills said: ""We are very excited to be releasing a collection of essential films from one of the masters of cinema operating at the height of his powers. Collected together, these masterpieces of silent cinema, will be available on Blu-ray from stunning new 4K restorations, all housed together in a hardbound slipcase. To help promote the release, we've had an original and exclusive trailer created for us, by regular collaborators Synchronicity, and will be working very closely with the International Buster Keaton Society and the PR team for Carl Davis, who composed and conducted original scores for both The General and Steamboat Bill, Jr. Early pre-orders suggest that this is likely to be one of our bestselling titles for the year."
You've got to hand it to Warner's marketing and PR team for the wicked wheeze it came up with to promote the forthcoming theatrical release of Annabelle: Creation. It recreated the spooky house featured in the film and then invited along a host of celebrities from Made In Chelsea, TOWIE and the likes to experience the terror for themselves. Tina Stinnes from Made in Chelsea and Love Island said: "I don't think I've ever been so scared in my entire life" Former Big Brother star Nikki Grahame said: "it's a total relief that it's all over I thought I was just getting caught up in this like terror… this horror." Clair Meeks, who attended with husband James Buckley, said: "It was so scary, and for a second you forget that it's not real." Radio 1Xtra's Yasmin Evans said: "I felt like I was in the film! Very, very good." You can see it here.
---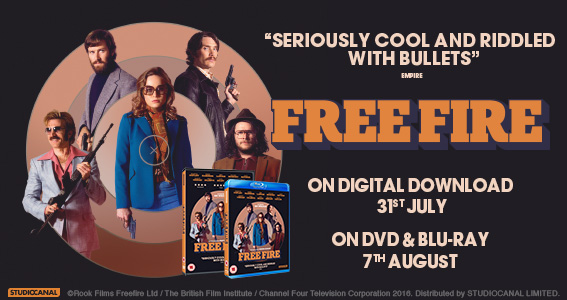 ---
QUOTE OF THE WEEK
"I don't see why [Sky] would contact me but if they do contact me and … if there's something of theirs that they feel I've unlawfully taken then yeah … but as it stands I don't have any concerns.
From a legal perspective, what we do is completely within the law. We advertise Sky television channels being available through our website and social media platforms as these are available via streams which you can find through My Box. The content is already available, I'm not going out there and bringing the content so how am I infringing the copyright… the content is already there, if someone uses the box to search for the content, that's what it is.
"They have given us until September 24 to respond. We are not going to sit and take it. How many people can say they went up against a multimillion dollar giant like Sky? [Sky's] point of view is they own copyright and I'm destroying the market by giving people content for free. To me it is business; I have got something that is new … that's competition."
New Zealand Kodi box seller Krish Reddy, who emailed Sky as part of a mailshot telling them his business had a better offering than Sky… and was promptly sued by the television giant's NZ arm…

AT THE MOVIES
Dunkirk continues to wow audiences and remained at the top of the box office after the last weekend of July. It had taken more than £27 million to the end of the month. Captain Underpants was the highest new entry (deservedly so, we saw it this week and it's a hoot), having taken £2.5 million in its first weekend. Girls Trip took more than £1.5 million, other new entries in the UK box office top 10 were 47 Metres Down (£637,964) and The Big Sick (£488,728).
The Karate Kid is back… only this time he's all grown up… Ralph Macchio is returning to the iconic role, albeit an older version, as the film is returning to screens, albeit online ones, as YouTube Red is launching a series based on the classic property.
More on the Transformers spin-off Bumblebee as Paramount ramps up the production, which will be directed by Kubo And The Two Strings helmer Travis Knight behind the camera. And this week it's been announced that WWE superstar and some-time actor John Cena will be starring in the film…
Industry veteran and sometime Raygun contributor's son Ian Gilchrist's son Kier stars in this forthcoming Netflix title…
As is Darren Aronofsky, with Jennifer Lawrence in tow…
The Footsoldier's back, complete with strong content…
To subscribe to The Raygun newsletter, please email

info@theraygun.co.uk
with subscribe in the subject matter
To unsubscribe, email

info@theraygun.co.uk

with unsubscribe in the subject
For editorial or advertising queries, contact

tim@theraygun.co.uk