…108 IN FIRST SEVEN WEEKS THIS YEAR…
JAILED SIMPSON RELEASED BY DOGWOOF
LAND SET TO MAKE MORE MUSIC
BROADER CHURCH, WIDER AUDIENCE
…AND CATALOGUE STUDIED TOO
…AND HELPS PULL ADS FROM SITES
---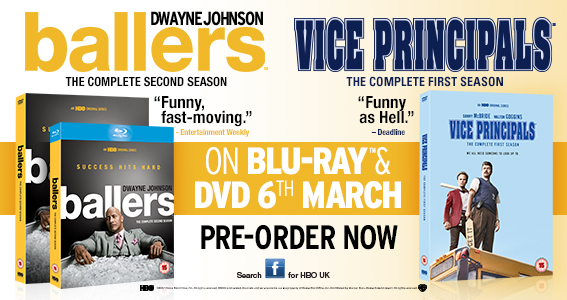 ---
If you can't read this newsletter or see the ads, please click here
It Was A Good Week For... COngratulations to all the Oscar winners, should be a boost for future home ent releases…
It Was A Bad Week For… Illegal download and streaming sites hit by a fall in big companies advertising on their sites…
With the Academy Awards dominating the week's news, it's good to see that the year thus far has brought some sparkling results to the UK box office in 2017. For, as revealed by the FDA and its chief executive Mark Batey on Monday night as distributor-led organisation unveiled its yearbook, money through the tills at cinemas around the country for the first two months of the year (by the end of week seven, in fact) had passed the £200 million mark, with the figure achieved far quicker than in 2016. There were also 108 releases at cinemas the first seven weeks of the year. The sheer weight of releases is again one of the most talked about aspects of the excellent publication, which is essential reading for anyone in our business. It reveals that a whopping 900 titles were released theatrically in 2016, while the combined marketing spend for that lot was a massive £350 million. BBC Breakfast News presenter Louise Minchin was the guest of honour and spoke about her love of film too as well as running through some of the topline figures.
There's much to digest in the FDA Yearbook, we're still trawling through it and will run more here and on our website shortly (follow us on Twitter for more too), but here's FDA president Lord Puttnam on the publication. He said: "The FDA Yearbook is a fantastically important working document. It contains a wide=ranging analysis of UK cinema going over the past year and it considers the ways in which the film industry as a whole is changing. Above all, it helps readers to feel more thoroughly informed about audiences and the films they arched in 2016."
---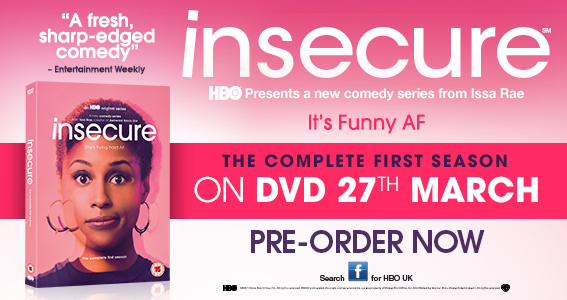 ---
Over on our side of the business, it's been another busy week for new releases, as proven by the latest Official Charts Company midweek bulletin, which has a raft of new entries and a trio of new releases making up the top three. Leading the way is Jack Reacher Never Go Back, which, with more than 52,000 units sold in its first few days on sale is obviously standing up to repeat viewings more than its title would suggest. There's more on those arriving at numbers two and three respectively (A Street Cat Named Bob and I, Daniel Blake) below, while further down the charts, other new titles include more Reacher with a boxset of the first two actioners staring Tom Cruise at number nine and, one place below that, another sequel (well, more prequel, but you get the point) in the shape of Ouija: Origin Of Evil. More horror below that and, in a hugely impressive feat for a foreign language horror flick, the excellent South Korean-made Train To Busan is at number 11. Below that, the sixth series of Death In Paradise is at number 14 an John Travolta in Life On The Line is at number 21.
Back to that big new entry at number two in the midweeks, A Street Cat Named Bob from Sony Pictures Home Entertainment, with the title proving to be another winner for the company, currently on something of a roll. What's more, its homegrown nature has, like Lady In The Van before it, given SPHE plenty of opportunities with the marketing. Commenting on its success and outlining some of the key elements, SPHE senior product manager Kate Jeremy said: "A Street Cat Named Bob is a story with an incredibly passionate fanbase and our campaign has centred around rewarding those core, super-engaged consumers. To broaden out and reach those less familiar with this heartwarming story, we executed a trade-wide offer giving away a free copy of the A Street Cat Named Bob book in pack with the DVD. We also wanted to capture the gifting potential for Mother's Day, creating two premium limited edition DVD box sets, one with a branded cat bowl and the second including a bespoke-designed cat scarf which draws inspiration from Bob's trademark look! With the PR campaign, we put the film's adorable star firmly front-and-centre. Bob – and his owner, James Bowen – supported heavily with a number of interviews, including a record-breaking Facebook Live for Woman's Own, an irresistible cover shoot for the Big Issue and a heartwarming turn on the Good Morning Britain sofa. We also engaged his legions of fans directly through incredibly cute and shareable social content and a 'meet and greet' event at HMV which was a huge success. Sales so far have confirmed just how much this story resonates and we are looking at a brilliant week one result, we couldn't be happier!"
And at number three, on the back of becoming the legendary political director's biggest theatrical hit thus far, eOne's release of Ken Loach's superlative life-on-benefits film I, Daniel Blake is proving to be one of the 80-year-old veteran's biggest ever home entertainment releases. Commenting on its success, the company's Thom Leaman said: "The strong midweek sales for I, Daniel Blake are a great testament to just how important a film it is and how strongly it has resonated with people from all walks of life across the country. Everyone at eOne has worked so hard to give this film the platform it so richly deserves and it's great to see those efforts rewarded. It's a film that demands to be seen and carries a message that needs to be told. Everyone who has supported the film - ranging from the team here, to the press and to our retail partners, have all understood that and helped make that happen."
And a success story we noted last week as it entered the top 10 in the midweeks, holding firm for the final chart from the Official Charts Company last Sunday (unveiled on February 26) was the latest from Matthew McConaughey, Free State Of Jones, which further cements the star's reputation in commercial terms. As Studiocanal's Kelly Morris said: "We're delighted that the McConaissance is still going strong in the home entertainment market. The Free State Of Jones result surpassed all of our expectations by hitting the number six spot in the physical chart, and the EST/VOD performance has been equally great giving us a really outstanding box office conversion. The new art direction certainly paid off, our creative agency did a cracking job with it ensuring that retailers gave the title maximum support."
---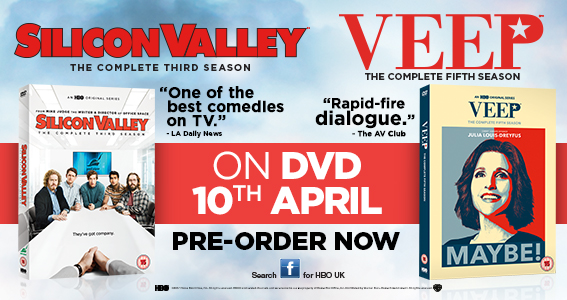 ---
A big week for Manga as the imprint brings the rather wonderful music documentary We Are X to screens with a special theatrical release opening Thursday March 2 and a wealth of other activity. This included a high profile premiere of the film, the arrival of director and Stephen Kijak and the band's founder, drummer and driving force Yoshiki in London and a gig by the reformed band X Japan at Wembley. The director and star both carried out numerous PR interviews, not least with The Raygun's Tim Murray for a feature for The Ransom Note website (you can see it here). The activity also included signings at HMV and a tour of radio stations, making for a fruitful and eventful week for the label. Crucially, the activity has set things up nicely for the home entertainment bow on May 1. Commenting on the week, the label's Andrew Hewson said: "We are truly excited to be involved with the astounding and award-worthy film, We Are X. This is an amazing opportunity for us to work closely with the incredibly talented Yoshiki and X Japan to bring this exquisite and powerful documentary to UK fans! The film opens this week in select cinemas just before the band's huge concert this Saturday at the SSE Arena in Wembley. The release was supported by a four-sheet London Underground and heavy digital/print campaign across music and film press. PR highlights included interviews with the director, Stephen Kijak, and Yoshiki on Channel 4 News, Sky News and Jonathan Ross' BBC Radio Arts Show. Both also attended the premiere which took place at Picturehouse Central on Tuesday February 28."
Meanwhile, on the same night, it was off to the Empire, Leicester Square, for a suitably sizeable premiere for Kong Skull Island, with the event and the noise around it matching the scale and spectacle of the giant ape himself. There were stars aplenty and acres of coverage for the film, due at cinemas on March 9, and, we're grateful to report, the film's a hugely commercial offering too – thoroughly enjoyable and, as star Tom Hiddleston said during his introduction, it's a "real monster munch of a film". Whats more, it'll look a dream on high definition and, hopefully, a 3D Blu-ray SKU when it makes its way to home entertainment later this year, as the state of the art special effects really do look amazing.
To the Curzon Soho for an advance screening of Personal Shopper, starring Kristen Stewart, in a film that is certain to be one of the season's more talked about outings, not least for some of its more shocking moments involving the Twilight star. The film is due on March 17 at cinemas after being rescued from post-Metrodome limbo – the indie was pinning big hopes in the title before it fell into administration. With strong artwork – the outdoor activity has appeared on the London underground and elsewhere – and straddling plenty of different worlds and genres, it can pull in an art house crowd, FrightFest fans and Stewart's not inconsiderable fan base, it boasts commercial potential too. Commenting on the rite, due n home entertainment formats later this year, Icon's Katie Sexton said: "We're in the midst of the theatrical campaign for Personal Shopper, with some cut-through covers on The Sunday Times Culture and Sight & Sound, amongst others breaking over the coming weeks. Kristen Stewart's upward career trajectory, her outstanding performance in Personal Shopper, and the connections to the fashion world, all help to bring well-deserved attention to Olivier Assayas' genre defying, Paris-set masterpiece and enable us to reach a nationwide audience. The theatrical profile that is building will provide a robust springboard for the Home Entertainment release in a few months."
---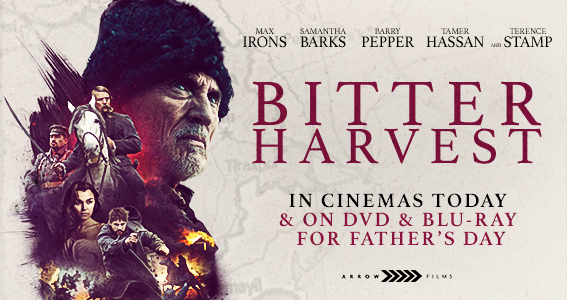 ---
The Academy Awards took place on Sunday night, as if you didn't know, and after the fact, Dogwoof made a timely announcement about its home entertainment release of the film that picked up the Best Documentary Oscar at this year's event. O.J. Made In America, which follows the fall and, er, fall of American football superstar turned actor turned most notorious man in the US, OJ Simpson. It charts the murder case and the furore around it, earning itself plaudits such as New York magazine's "masterpiece". The title arrives on DVD and Blu-ray on April 17, complete with Dogwoof now being able to flag up its Oscar success. Commenting on the release, the company's home entertainment chief Daniel Green said: "Director Ezra Edelman and ESPN have done an incredible job with O.J.: Made in America, not only producing the definitive film on the O.J. Simpson trial but also breaking down formal barriers in terms of what is classifiable as a feature doc. We can't wait to give the film the physical release it so richly deserves, replete with special features exclusive to the DVD and Blu-ray. Sunday's Oscar win saw the film leap up Amazon's pre-order charts and trade interest has, predictably, been incredibly strong."
And we can't let the newsletter pass without mention of the actual Oscars ceremony, and the event itself. We won't patronise you by recounting what happened – if you missed it and don't know what happened you don't deserve to be working in the business – but it was the major talking point of the week, certainly we reckon precious little actual work was done on Monday as most in the industry watched and rewatched that awful moment over and over again. Meanwhile, the FDA's Mark Batey referenced it during his opening gambit at the association's Yearbook unveiling. Given its UK box office is set to pass the £30 million mark pretty much as we pen this, Lionsgate shouldn't be too worried about the Best Picture mess up hampering the film's chances – and the company is currently working on the film's home entertainment release strategy, expect a special announcement in the next week or two. La La Land is one of the year's most eagerly awaited releases in the home entertainment business, as HMV's Andy Anderson recently told us, one of the key events he was looking forward to in 2017 was "La La Land's home entertainment release"… More on this soon…
---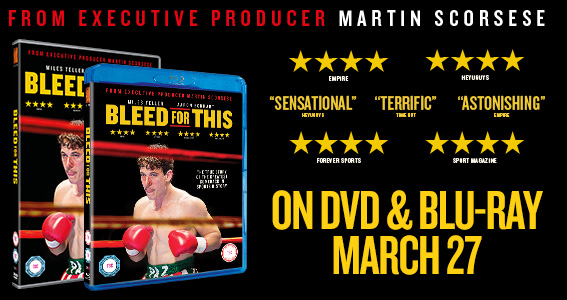 ---
There might not be a Game Of Thrones due this spring – the series returns to TV screens soon ahead of the next HBO release – but March and April will still be very busy at the television giant's home entertainment arm, with both new and returning series. March 6 alone sees both new and old arriving, the former in the shape Vice Principals, created by and starring Danny McBride, he of the rather magnificent HBO release Eastbound And Down, the latter in the second outing for Ballers, starring Dwayne The Rock Johnson. March 27 sees another new series, Insecure, a comedy that has earned critical and audience acclaim, while April 10 sees two big hits, both Veep and Silicon Valley, returning for their fifth and third seasons respectively. HBO's Grace Alexander said: "We've got a whole host of brilliant comedies releasing over the next few weeks and to promote the great calibre of our new and returning shows, we've planned a combined PR campaign. Our activity includes- reaching out to influencers for Insecure, targeting sports journalists for Ballers and launching an app-designing competition with key tech media for Silicon Valley. We've gone for a much more targeted approach with our comedies this year to really showcase them as they deserve."
Meanwhile, homegrown television now and we talked about it a few weeks ago, but after much hype, Broadchurch returned to TV screens this week, and, as RLJ Entertainment, releasing the third series of the programme on April 24, noted, it is "back to claim the Monday night throne", with an audience share greater than that of the second series. RLJE International md Stuart Shaw said: "Broadchurch is the greatest selling single title in this company's history, with the Series One DVD crossing the 200,000 unit threshold on OCC recently. We have great expectations for the title throughout the year with the complete boxed set following tx of the current series set to be a bestseller from now through Q4." Joint head of marketing Gareth Brown said: "It's been a pleasure and a privilege working closely with the writer Chris Chibnall and the producers of this landmark series over the past five years. With the Blu-ray Boxed Set of Series One-Three containing audio commentaries for series one as well as deleted scenes and bonus features for all three series, we're working with Debbie Murray of Aim Publicity to make sure that everyone's aware that this is the must-have DVD collectible of the year."
Some acquisition news and 101 Films has announced that it has picked up British flick Away for a theatrical and home entertainment bow later in the spring. It boasts a strong pedigree, including the involvement of Timothy Spall, BAFTA winner Juno Temple an I, Daniel Blake's Hayley Squires. It will benefit from a London premiere on May 9, hit theatrical on May 12 and arrive on home entertainment formats on May 15. Commenting on the acquisition, 101's Steve Davey said: "We are very excited to be working with producers Terry and Richard on what is a fantastic project that really shows off the talent of a very strong cast and crew as well as the Vegas of the North - Blackpool. We look forward to releasing this film on all platforms and channels as well as on DVD." Producer Terry Stone commented: "[Fellow producer] Richard Turner and I are both really excited to be working with 101 Films, who will give the film the love and nationwide awareness it deserves."
---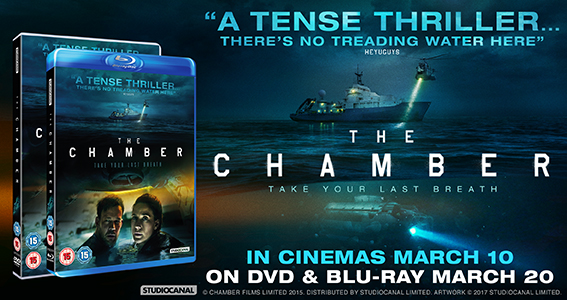 ---
An update now on the BASE Insight Forum, due to take place, as discussed here previously, on March 16 at the Picturehouse Central. And there are two further speakers added to the line up, although, in the case of Eddie Izzard, mere speaker does no justice to the comedian, film, TV and stage actor and multi hyphenate, He will be in conversation with industry veteran Johnny Fewings, who helped bring Izzard's I've shows on to first VHS and then DVD – the star has sold more than 4 million units across his assorted stand-up releases, He will discuss his career, from comedy to charity and everything in between.
And also taking to the stage at the event will be James Brown from Kantar Worldpanel. Brown, who heads the entertainment and telecoms team, will host a session entitled Behaviours Impacting Catalogue, looking at the catalogue sector, opportunities for distributors, converting physical catalogue buyers into digital and the impact of svod services. He said: "Catalogue remains a vital part of the industry, but with year-on-year numbers decreasing it's more important than ever that we delve into the insights to investigate the biggest opportunities for growth, identifying the consumer groups that are having the biggest impact on home entertainment sales. I'm looking forward to sharing insight into the catalogue market and crystallising where the focus should be for the future." The event is being supported by ERA and is free to BASE and ERA members, to register, go here: https://www.eventbrite.co.uk/e/base-insight-forum-16th-march-2017-tickets-30025858150
Some good news from the anti-piracy world now, as, some five or more years ago, we were among the first to write about how the forces fighting against illegal downloads and streaming were approaching big advertisers warning them about their ads appearing on dodgy piracy websites. That initiative grew into Operation Creative, which, under the auspices of PIPCU, the City of London's anti-piracy task force, was set up to clamp down on the advertising which was helping fund piracy sites. It launched the Infringing Website List and new research unveiled this week suggested that there's been a 64 per cent fall in adversing from top UK companies on infringing sites. The news as welcomed by, among others, PIPCU head DCI Pete Ratcliffe. He said: "This shows the great impact our work has on protecting the creative industries in the UK and across the world. Operation Creative is about taking away the revenue that these criminals use to undermine one of the most important industries to the UK economy. In the coming year we will be stepping up our work in this area and these results not only show the great work of my team but also the great cooperation shown by brands and advertising agencies we work with.
More reaction came from the likes of Jo Johnson MP, Minister of State for Universities, Science, Research and Innovation, who said: "Illegal streaming websites have a negative impact on the UK's creative industries. The advertising that appears on them is a misleading attempt to legitimise these criminal operations. that means both consumers and creators ultimately lose out. The naming and shaming of infringing websites sends a clear message: criminal activity will not be tolerated. PIPCU and their enforcement partners will continue to track down, de-legitimise and disrupt advertising revenues on these infringing sites. I commend PIPCU and their partners for these continued efforts to disrupt funding of illegal streaming sites by dramatically reducing rates of advertising that appear on them." Kieron Sharp, Director General of FACT, "Following the money and disrupting advertising on infringing websites is vital to tackling online piracy. These illegal websites are making substantial amounts of money, depriving legitimate businesses from their well-deserved revenue and in turn stifling creativity and starving the UK economy. These latest figures prove how successful Operation Creative is and FACT is proud to be a partner of such a great multi-agency initiative, which was the first of its kind in the world."
---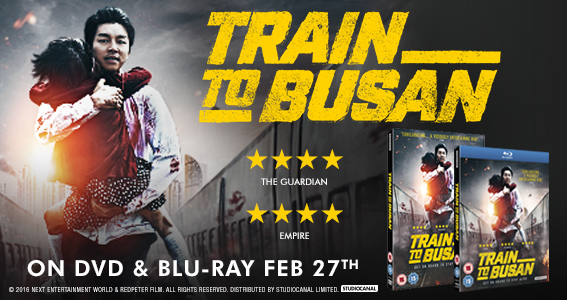 ---
QUOTE OF THE WEEK
"We were having an editorial meeting at 5am and decided we weren't going to lead with the Oscars. That was until someone said 'oh my gosh, it's all gone wrong'. This was at about two minutes past five. It was an extraordinary thing – terrible for all involved – but nothing much happens at that time in the morning, but oh my goodness. I do my job because I love stories and this was a great story. We had tweets saying 'isn't there something more important?' Yes, of course there is, but we didn't want to talk about anything else."
Louise Minchin, at the FDA Yearbook launch, on seeing the Oscar debacle and deciding it was going to lead BBC Breakfast News…
It's as you were for the top of the UK box office charts, with the spring half term family fare battling it out with Oscar friendly films and some 18-rated grown-up fare. The Lego Batman Movie, now at more than £23 million still at the top. You have to look down to number seven to find a new entry, Patriots Day with just under £850,000. A Cure For Wellness arrived with more than £400,000 in receipts, the only other new entry in the top 10. And it may be outside the top 10, but keep an eye on best picture Oscar winner Moonlight, featured on these very pages last week (we're surprised we didn't get a thank you in all honesty, for that final push ahead of the awards). The Altitude title is set to run and run…
And as for those Oscar winners, you can see the full list of the lucky gong-winners at the Academy's own glitch and erorr free site, over here.
It's barely left the top of the UK home entertainment charts, but this week the newly Universal-owned DreamWorks Animation has announced that a sequel to Trolls is on the way… The second film, which comes on the back of the global success of the first title, as most recently further proven by its UK DVD and Blu-ray success, will arrive at cinemas in the spring of 2020.
This week's comic book news sees The Lego Batman Movie director Chris McKay signing on to helm a live action version of a character from Bruce Wayne's world. For Warner is set to make another DC-related outing, this time in the shape of Nightwing. For those not in the know, the character was developed by the comic book giant in the 1980s from the Robin character, with Dick Grayson splitting from the Dark Knight and branching out on his own under the new guise. Little else is known about the new film, aside from McKay's involvement…
And after last week's shenanigans, here's more Aliens…
And here's the Red Band version…
Impeccable pedigree for this series…
To subscribe to The Raygun newsletter, please email

info@theraygun.co.uk
with subscribe in the subject matter
To unsubscribe, email

info@theraygun.co.uk

with unsubscribe in the subject
For editorial or advertising queries, contact

tim@theraygun.co.uk