Automated CT tool assesses bone mineral density
Radiologists from the National Institutes of Health Clinical Center and the University of Wisconsin School of Medicine and Public Health in Madison have developed a fully automated software program that can accurately estimate bone mineral density (BMD) from CT scans performed for other diagnostic purposes.


RSNA 2018: Pelvic MRI recommended exam for suspected uterine fibroids
A pelvic MRI scan may have a role in the routine work-up of patients with suspected symptomatic uterine fibroids, because MRI can provide invaluable information, interventional radiologists from Emory University in Atlanta told attendees of RSNA 2018 in a scientific session. They presented findings from a large study showing that MRI changed patient management in 28% of cases and identified two patients with a previously undetected malignancy.


Bone scans unnecessary for assessment of patients awaiting liver transplants
Is bone scintigraphy needed to assess patients with hepatocellular carcinoma awaiting liver transplants to determine if they have bone metastases? Current clinical practice guidelines recommend that this exam be performed to eliminate patients whose cancer has spread from being candidates for a new liver. However, a multi-specialty, multi-organizational team of physicians in Australia recommend that this exam be eliminated.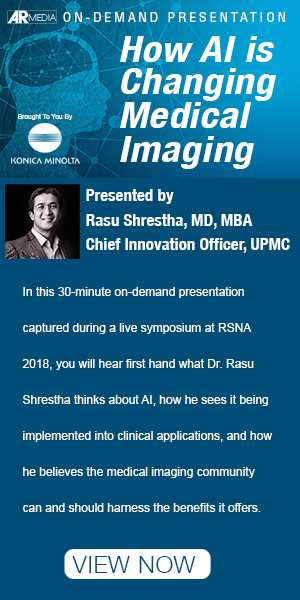 RSNA 2018: MRgFUS treatment of localized intermediate-risk prostate cancer
MR-guided focused ultrasound (MRgFUS) appears to be safe and feasible to treat men with intermediate-risk, organ-confined prostate cancer, according to initial findings about the first cohort of 39 patients participating in the clinical trial. The study, discussed in a scientific session of RSNA 2018, is an investigation to assess the safety of MRgFUS by evaluating incidence and severity of adverse events as well as incontinence and/or impotence experienced by patients.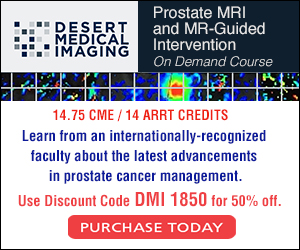 256-slice CT scanners not reliable to diagnose traumatic diaphragmatic injuries
Surgeons at the level 1 trauma center of the University of Alabama at Birmingham Medical Center were hopeful that the capabilities of a new 256-slice CT scanner could reduce the number of investigative surgeries they performed on patients with suspected traumatic diaphragmatic injuries. However, a retrospective study they conducted comparing diagnostic findings of the new scanner with clinical results determined that CT did not identify 40% of diaphragmatic injuries of patients treated between 2011 through 2017.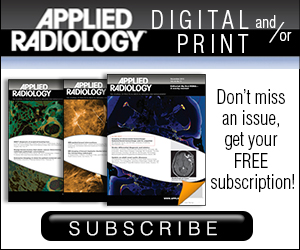 ACR Appropriateness Criteria topics for diagnostic imaging exams expand
The American College of Radiology has released an update to the ACR Appropriateness Criteria, the most comprehensive evidence-based guidelines for diagnostic imaging examination selection and image-guided interventional procedures. The update includes seven new and 19 revised topics, which have been added to 186 topics with 914 clinical variants covering more than 1,600 clinical scenarios.


This email has been sent to opt-in recipients by
Anderson Publishing, Ltd., publishers of Applied Radiology,
180 Glenside Avenue, Scotch Plains NJ 07076.
To unsubscribe click here.
View our Privacy Statement here.