IN THIS ISSUE:

---
Sponsors this week:
The Carpenter Shop
358 North Rockwell
OKC, Ok
405-942-2644
The Carpenter Shop is a full line cabinet and countertop shop that travels all over the state building dream kitchens for discerning customers

This guy is a Noble Oklahoma based company that has great prices on electronics of all types and inexpensive toner and ink for your printer.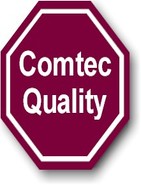 Comtec provides residential and commercial security systems in Oklahoma.
There is only one thing you really need to know about Comtec's quality and pricing, they do not require a contract for their services.
Customers are free to walk away if their service isn't top quality.
Rodent ResistantChicken Feeders!
$50 + Shipping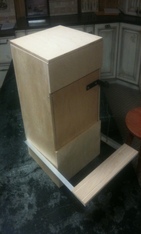 Advertise Your Business, Event, Or Service Here!
$25.00 per week, tens of thousands of Oklahoman
impressions every newsletter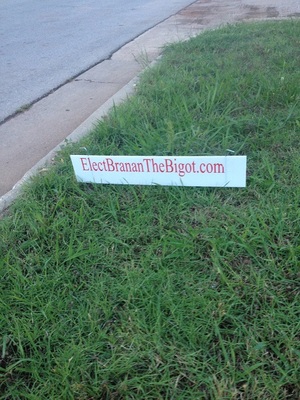 Branan the Bigot Payback Time
Senator Cliff Brannan has a political a** whipping coming and the form will be familiar to those that have been following our campaigns over the years. One of our favorite methods of holding politicians accountable is to educate the voters and show them what the politicians really are compared to the cheesy campaign literature and websites. And there is no better way than a simple website with the facts and a ground campaign centered on small coreplast signs scattered around the state.
The first time we used this tactic was against Ken Miller who was running for state treasurer. Miller showed up at a Tea Party function in Ada demanding to confront me so I gave him half of my speaking time. His lip was quivering when he talked about the Sooner Tea Party "littering" his neighborhood with our small KenMillerLied.com signs and it really quivered when he told the audience that we had "littered" the entire state with the signs. And we did, those little signs were printed by the thousand and they were from border to border in every direction. Miller won, he was running against an alleged drunken Democrat, but to this day Miller has become a fairly decent politicians. Why? Because he doesn't want another a** whipping with those little signs and of course that website KenMillerLied.com is still up and it will be up for decades to come.
The second sign campaign was against Rep. Don Armes who had threatened the Sooner Tea Party, screamed at two women activist for five minutes in the House lobby, all over some robo calls we sent out to educate his voters. Later the Sooner Tea Party's office was burglarized and records stolen along with about $15,000 in office equipment and software. So once again we printed those signs by the thousand and for four months we plastered his district, three entire counties…. Along with two spiffy banners showing a cartoon of Armes screaming at a woman and we hung flyers on just about every house in every town in his district. A few months after that and Rep Armes is as meek as a kitten, refusing to make eye contact when the Sooner Tea Party people visited the Capital and low and behold…. Armes turned against Speaker Kris Steele in the Speaker Designate race and voted for our candidate for Speaker.
Both Armes and Miller won their election despite the campaign but that is not how we measure effectiveness; we measure by the change in voting habits of the targeted politician and the lesson it teaches other politicians. And that message is very simple; mess with the Sooner Tea Party and we will punish you by revealing what a dirt bag you are to your voters. Not a year goes by that one of Ken Miller's friends doesn't tell us a story about Miller asking about us and if we are looking at what he is doing.
Bottom line is that we don't have to replace politicians; we just have to beat the political living crap out of a few of them on a regular basis to keep the other politicians watching their step.
And now it is Senator Cliff Branan's turn for an attitude adjustment. The website went live last month right after the blackmail trial and today when you Google Branan Corporation Commissioner the website has worked its way up from page nine to the bottom of page two in just a few weeks as more and more people visit the site and post links to the website. One reader sent us a screen shot from a mobile phone search showing the website at the #3 spot on page one!
We printed our first pallet of ElectBrananTheBigot.com signs today and there will be thousands of them scattered across Oklahoma before the June 24th primary. We can use all the help we can get, both in donations for sign materials and people willing to help run the screen printing press, slice the signs apart, and to cut wire stakes. A sign costs just 25 cents to produce but there will be thousands of them so if you want to help out send money to help keep us in materials or volunteer to place signs in your area.
And yes, we wanted to print them in pink to stress the point that the man is a complete and utter wuss but the red ink shows up much better.
If you want to donate or help plant signs just reply to this email newsletter. If you keep your donation under $50.01 you can donate anonymously, if $50.01 or larger we need your contact info, address, and occupation for the Ethics Commission filings.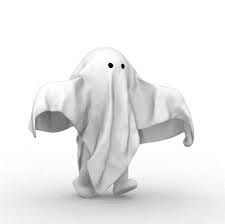 OCARTA Responds on the Bob Craig/Ben Brown 2006 Scandal
Last week we updated on the story about Senate Sergeant at Arms Bob Craig and the dropped ghost worker investigation . We had contacted OCARTA, the agency that former Senator Brown worked for when he strong armed the nonprofit organization to hire Bob Craig. They responded quickly, on Monday morning actually, with what information they had on hand while they looked for other information on the scandal.
The short version is that former Senator Brown was placed on administrative leave on September 1st, 2006. The board of OCARTA voted to hire an independent investigator but froze the investigation after Attorney General Edmondson asked them to hold off while Edmondson sent it to the 10th Multicounty Grand Jury. Following the close of the grand jury with no mention of the scandal, OCARTA asked to restart their investigation. Before that investigation could be completed former Senator Brown retired on January 1st 200 and the board stopped the investigation.
So OCARTA adding nothing so far to what we learned and published last week so we are going to have to wait for them to give us the documents on the issue. The other agency, the nonprofit organization did not respond to our Open Records request so we are going to call them next week and light a fire under their hind ends.
So far it appears that Bob Craig and former Senator Brown have gotten away with their corruption. We will update the story again once more information arrives.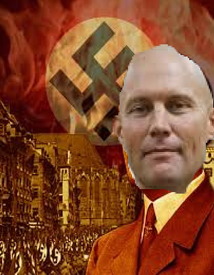 Missing in Action or Just Another Bystander?
By the Watchman
Here we are in the middle of a tumultuous campaign season with an open U. S. House District and an open U. S. Senate seat on the line and the leader of the Oklahoma State GOP has apparently not been paying attention. Sure he's paid close attention to the debates that he and his office have scheduled, but not close enough. Why is it, or who is paying for, only two of the top three candidates for the open Senate seat being invited to a televised debate by Griffith Communications on Channel 6 in Tulsa and Channel 9 in Oklahoma City, without even a whimper or whisper from the State Party Chairman. Our could it be his simple liberal bias wanting to see either of the two frontrunners be able to tally another vote for President Obama?
We of course couldn't help but wonder if
this
didn't play into it just a little. The place where the picture was taken is what really got our curiosity up. So did you glad hand all the other liberal Republicans and let them convince you to not let a Conservative get near the Senate seat? What job did they promise you at the RNC if you were successful?
You've really left yourself no options here Mr. Weston. You need to either persuade the television stations scheduled to hold the debate to add one or more of the leading contenders to the debate roster, or you must make it clear to the candidates that the debate is not sanctioned by the Oklahoma GOP and that if they participate any and all support from the Oklahoma GOP will be withheld. This is to be made aware to the television stations also. Should they opt to go through with the debate then an immediate press release withdrawing State GOP support should be sent to the remaining stations and all radio stations with a copy to the county party chairperson.
We have names for people like you in our party and no it isn't RINO. We wouldn't want to insult them that way. We would refer to you as an undocumented democrat and we can't be sure they would even want you. You could do us all a favor here in Oklahoma and right after the elections, resign.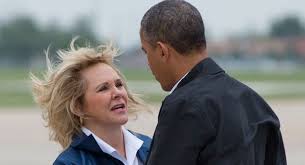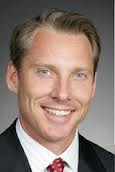 By Ms PM
Even with all of the magical wizardry within our state it will not change the facts. Regardless of the many sparkly wands, smoke screens and the ever powerful abracadabra used to pull the rabbit out of the hat, most in attendance will know that their eyes have deceived them. It is said that there requires a great finesse to put on a magic show and make one believe what they are seeing is real.
In this article
the magic is a little different. Instead of seeing something that you know isn't real, Oklahoma government, headed up by our great trickster Mary Fallin wants you to believe what you hear. Puff the magic Mary signed a budget bill that included a $110.1 million immediate spending increase for state agencies "and then cuts spending for many of these same agencies in the fiscal year that starts next month." In our world of covert black helicopter government watchdog lingo this means that conservatives are on board with increasing the size of government and that they play their game of trickery on people all the while claiming "we stand for smaller government."
If you look at Governor Fallin's re-election website you can read about how transparent she wants you to believe she is. Her clever words say that "Reducing the size of government bureaucracy reduces the burden on taxpayers and encourages efficiency." This is her magic because we all know that the statement itself is true. By repeating it at every chance her hope is to make people believe she practices what she says with her words. But wait…didn't she just prove she loves her government bureaucracy?
You may wonder why the one wearing the top hat spends our valuable time entertaining as she pulls the latest gadget from her bag of tricks. Ahhh…it's the magic from the playbook of how to master the art of being a deceptive politician. She wants to give the appearance that next year's budget is smaller. She perpetuates her devious practice year after year and the fans of the great show are all too accommodating.
When you hear those pesky bureaucrats say they don't have time to address the real issues we all face, you can be sure their show is still on Broadway. The busy bees are creating something that magically makes them look good and then runs out the time clock for the real work because they just as magically un-do what they just finished doing. What great masters they are.
Clearly their tricks work, the same magicians get re-elected and the gullible pay the ticket price to watch in awe as it happens over and over again. When will enough be enough and the recliners are returned to the upright positions?
There are so many dances for their numerous magical tunes. It's a great show for the sleepy heads to hum along with until they drift off to another land in time floating along on fairy dust. To the ones in charge it is a fascinating game of trickery. Pride enables their great strides of accomplishment. Any time they take center stage you can be sure that you are in for a great show with a headline of deception.
Here are a few verses to that old song by Peter, Paul & Mary. Are we to magically believe what happened to Puff can indeed happen to our governor?
Puff, the magic dragon lived by the sea
And frolicked in the autumn mist in a land called Honah Lee.
Little Jackie paper loved that rascal puff,
And brought him strings and sealing wax and other fancy stuff.
Together they would travel on a boat with billowed sail
Jackie kept a lookout perched on puffs gigantic tail.
Noble kings and princes would bow whenever they came,
Pirate ships would lower their flag when puff roared out his name.
A dragon lives forever but not so little boys
Painted wings and giant rings make way for other toys.
One grey night it happened, Jackie paper came no more
And puff that mighty dragon, he ceased his fearless roar.
His head was bent in sorrow, green scales fell like rain,
Puff no longer went to play along the cherry lane.
Without his life-long friend, puff could not be brave,
So puff that mighty dragon sadly slipped into his cave.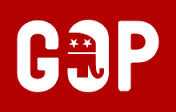 June 11th Tulsa County Republican Men's Club
11:30 to 1:00pm
LaFortune Golf Clubhouse, 55th and Yale, Tulsa Ok
Open to the Public and ladies always welcome!
Italian buffet style with salad and drink this month for only $11!
There will be judicial candidates and other candidates speaking and handing out campaign information in addition to former Speaker of the House and candidate for the Corporation Commission Todd Hiett.
Todd hails from Kellyville and is a businessman and a rancher, living on a ranch one mile from the original family homestead where his parents still ranch after nearly a century since his great grandfather built the ranch.
Hiett worked his way through school hauling hay and milking cows, running a cow-calf operation and boarding horses. After college Hiett purchased a closed dairy operation and reopened the dairy to retail sales. In 1994 after a run in with bureaucrats, Hiett ran for office and wound up as Speaker four years later. Here is his
campaign website
for more information
Hiett is running against the notorious Senator Cliff Branan, a thoroughly despicable RINO and about the biggest wuss you'll ever meet. Branan will run the Corporation Commission for the benefit of the State Chamber; Hiett will be far more moderate and amendable to small business and small agriculture.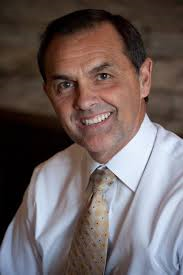 Conservative as Hell but the GOP Will Not Support
By the Watchman
We come to the third place candidate and possible dark horse winner of the campaign for the Junior Senate Seat from Oklahoma. We are once again a little dismayed that the true conservative in the campaign is coming in at third. In fact, we find it remarkable after reading articles like
this
. Now he didn't tell anything we didn't know here, but what he did say made a person want to leave the area with a glimmer of hope that things might be changing in D.C. All we needed were the right people in place.
The next article we found on Senator
Brogdon was this
. He made this announcement in Washington, D.C. while aligning himself with conservative groups that back challengers to sitting U.S. Senators who are more liberal whether they are Democrat or Republican. He also criticized Republican Minority Leader Mitch McConnell and said he should resign. We haven't heard that from either Shannon or Lankford.
The next article we found was
this
. This proved to be one of the most interesting articles that we actually came across on any political candidate. Senator Brogdon truly hopes to pull off an upset, but would be satisfied to get into a runoff with his two major opponents. So far Speaker Shannon has been avoiding him as much as possible and when either of them meets Senator Brogdon, they appear too lose by a big margin. Maybe that's why the liberal press has been keeping him out of all the televised debates? What's the matter lame stream media, that includes the Daily Disappointment, are you afraid your bought and paid for candidate will lose?
This next item we found
to be refreshing for a change. Usually it is up to us to bring up Constitutional issues to candidates during a campaign. We had to for both Speaker Shannon and Congressman Lankford. Here we find Senator Brogdon bringing Constitutional issues to the campaign. Maybe that and the overall lack of debating time is what has Speaker Shannon so shook up? If it is, he won't last five minutes in the U.S. Senate.
The next article we found that interested us brought us into the world of Presidential Politics and the actions of the President. You can read the
entire article here
. In a forum in Supulpa on June 3, 2014, when asked by a constituent Senator Brogdon answered "The President of the United States violated the law – a blatant violation of the law. I've been waiting for someone … any Republican member of the House of Representatives to file impeachment papers today. That should happen." Former Speaker Shannon could only muster a "you don't negotiate with terrorist. I think our President has put us in harm's way." Is this another example of how tongue tied Speaker Shannon gets in front of Senator Brogdon, or could this be something else?
We next went to his campaign web site
www.randybrogdon.com
to see what information was available there. Now the issue page of his site is well worth exploring. There is something there for everyone. Constitutional governance, Deficit Spending, Education, Energy, Health Care and Immigration and much much more. If you have a subject you're interested in we feel comfortable in saying he has an answer for you.
We next went to
www.votesmart.org
to see what information we could find on the Senators voting record from the time he served in the Oklahoma State Senate. We were pleasantly surprised to find his entire voting record available. After doing some serious number crunching we were able to find that Senator Brogdon achieved a 95% Constitutional Voting Record. That far exceeds Congressman Lankford's 63% and Speaker Shannon's 43% Constitutional Voting Records.
We also took a look at his ratings and endorsement page from back when he was in office. We found that it was remarkable that a state Senator of that time period could actually have higher scores from the groups concerned with Consumer and Patient Advocacy than they would the group tracking pro-business policy. Even his last scores from the Oklahoma Aging Partnership were higher.
We next went
www.followthemoney.org
to see what information they had on the Senators campaign finances. Unlike the two front runners in this campaign, we found no donations from major corporations or unions. We can say that a vast majority of his campaign funds have come from ordinary Oklahomans just like us. That's refreshing to see in a candidate.
So after reviewing the top three candidates in the Republican field to replace Senator Coburn, the citizens of Oklahoma will have a choice to make. You have Congressman Lankford who has only a 63% Constitutional voting record, and has failed to go against House Leadership repeatedly throughout his term in Congress. You have former Speaker T.W. Shannon with a 43% Constitutional Voting Record in Oklahoma. He's quick to tell you about the time he spent working for J. C. Watts, but won't mention his time working for Congressman Tom Cole who has an Identical 43% Constitutional Voting Record. And the best choice is the locally funded politician with a 95% Constitutional voting record, Senator Randy Brogdon. The choice is yours. We trust you'll vote for the individual who votes for the Constitution the most and won't be just a yes man for whoever is in charge.
2013 Senate members and House Members
Please copy the block of emails for your contact list so you are able to email all of them and help to inform and educate them before the new sessions begin. Use Bcc to send dozens of email with one email from you to them. This will look like you send each one of them a personal email with only their email showing as the recipient. Please mention the Sooner TeaParty in your emails so they will have a healthy respest for what we do.
Want to reach all 101 House members with two email addresses? Just use these email addresses in the Bcc address line and all 101 of them will get a copy
Here are the updated individual House members email addresses in three blocks of Thirty- four each and updated senate emal addresses in one block
.
Rem
ember to strip the unsubscribe link before forwarding this newsletter to prevent someone from taking you off our list! Use our forward this email link at the top of the newsletter to prevent being accidently unsubscribed.
Money is always needed for printing costs, postage, sign materials, and robo call costs. We are tightfisted; we will spend your hard earned money wisely and frugally as we do our very best to clean up Oklahoma politicians so we can begin to clean up our country.
You can donate by sending a check to Sooner Tea party, 358 North Rockwell Ave, Oklahoma City, OK, 73127 or visit Soonerteaparty.org and use the Paypal donation button.