---
| | |
| --- | --- |
| | December 2019 |
Reduced stress. Increased productivity. Improved well-being.
Forte Organizers helps individuals and families stay organized at home, as well as teaching business people organization skills at work.
Don't let the 'Ghost of Christmas Past' talk you into keeping those things in your life that no longer serve its purpose. Lori's latest Dayton Daily News article helps us work through some of the emotions involved in letting go.
Slow Down and Organize ...
Usually during the Holidays, things around the office start to slow down. More people are on vacation, you don't have as many meetings, and customer engagement comes to a stand still.
Instead of wondering what you will do next, it is the perfect time to take care of yourself and organize your office. Some of the areas you could work on are:
Clean off your desk and clean out cluttered drawers. Only keep those things that you use on a regular basis.

Purge and organize files by throwing away papers that are no longer needed, and move outdated files to records retention storage instead of keeping them in your office.

Clean common areas shared by all staff; such as the kitchen, copy room, lobby, etc. Be honest. When was the last time the refrigerator was cleaned out?

Clean and organize records retention storage space.
After the holidays this year, why not organized your decorations instead of throwing them haphazardly into a box to untangle next year. Some ideas are:
Wrap lights or garland around pieces of cardboard so they don't tangle.

Store beaded garland in old tennis ball containers or water bottles.

Hang wreaths on coat hangers and cover with garbage bags.

Store Christmas ornaments in egg cartons.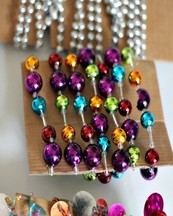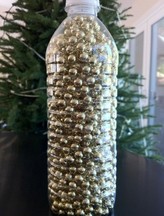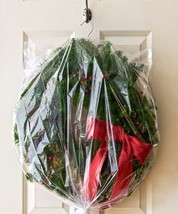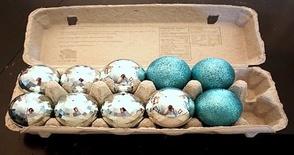 FREE! Organizing For Life
Pursuing an Organized Lifestyle
Friday, December 6, 11:00 am-12:30 pm
Morrisson-Reeves Library,
80 N 6th St, Richmond, IN 47374
Call the library for more information at (765) 966-8291.
FREE! Home Office Makeover
Timesaving solutions for any home office
Tuesday, January 7, 6:30 pm- 8:00 pm
Springboro Library,
125 Park Ln, Springboro, OH 45066
Call the library for more information at (937) 748-3200.
Do you need to make room for all of new books you got for Christmas? Or do you have boxes of old books cluttering your storage spaces?
They will even come pick up the books at your home, or better yet, they will bring boxes and pack them up for you. You can also drop them off at their offices below during these times:
Tuesday, Thursday, Saturday 10-3
Wednesday 1-7
Other Hours By Arrangement
Lose Your Stuff, Find Yourself...
Lori's book, "Lose Your Stuff, Find Yourself," makes a great gift for those people who need a little help organizing. It is available in Paperback or a 'clutter-free' Kindle version.
"One of the best things you can give someone is the gift of time, your time."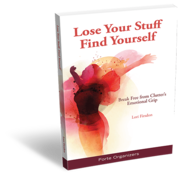 Pick up a copy of Lori's book by using this link:
Amazon.com
Just Hit Reply...
We are always looking for great ideas! Let us know your inventive ways of storing your Holiday Decorations. 'Just Hit Reply' and let us know.
We've Moved...
Our offices have moved to:
948 E. Franklin Street
Centerville, OH 45459
Our phone number will remain the same at (937) 619-3181.
One More Thing...
"My idea of Christmas, whether old-fashioned or modern, is very simple:
loving others
." ―Bob Hope
Happy Holidays,