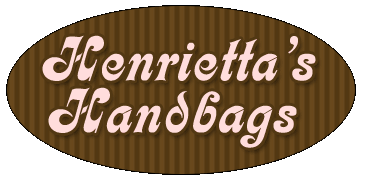 HenriettasHandbags.com
March 2020 Newsletter
Check out the updated website and the newly featured handbags!
---
---
---
---
---
---
---
---
---
Coming soon in 2020:
ePursePatterns.com will transition to DownloadablePatterns.com!
---
If you wish to unsubscribe to this newswletter or change your profile information, please scroll down to the bottom of this email and click on the Unsubscribe / Change Profile link.

If you were forwarded this newsletter, and would like to sign up, please click: newsletter sign up.
Copyright©2020 Henrietta's Handbags