Hello CSA Members,
  Today, Wednesday, November 9th is a pick-up for the 2016 Winter Share.  Your share will be available for pick up from 3-6:30pm at the Cure Organic Farm Store
. 
Looking forward to seeing you this evening,
Farmer Anne
Kabocha Squash
Romanesco or Cauliflower
Broccolini
Spinach
Carrots
Red Potatoes
Sweet Peppers
Watermelon Radishes
Apples, Pears, Plums
Egg Share: pick-up every week
Bread Share: this week!
Wine & Cheese share: this week!
Coming next week: carrots, kale, garlic, beets, pie pumpkin, Farmer John's whole wheat flour, and more.....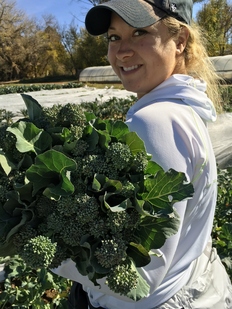 (Pictured above:Jocelyn harvesting some beautiful broccolini for CSA this week!)
    Oh what a time to be alive, you get to see it all don't you!  Time passes and what once was no longer is and in its' place is the unknown that ever distant future which can make the worry and fear in us become overwhelming. 
    It is now in these frosty mornings that the inevitable change becomes apparent.  The farm now has ushered along the interns to their next port of entry wherever that may be and the field is now more in cover crop for next year. 
    It goes on whether it be a drought or a flood, a bounty or a smidgen.  It is in this time that we understand the importance of it all to allow us to better appreciate everything.  The crispness of the apple, the dog eared squash soup recipe, the arrival at the table to share in the harvest, discuss whatever may be occuring and to share in life that which makes life worth living, being together and walking in this unpredictable thing we call life.
Enjoy!
Creamy Romanesco Soup
1 head of Romanesco
1 large carrot chopped
1 stalk of celery chopped
1/4 white spanish onion chopped
1 stalk of green onion chopped
2 sprigs of chives chopped
4 sprigs of chives whole
1/2 cup sour cream
5 cups of organic vegetable broth
3 tablespoons organic extra virgin olive oil
2 bay leaves
1 potato
4 tablespoons crumble blue cheese
Salt and pepper to taste
3 tablespoons avocado oil
Directions
Wash and cut the romanesco into pieces. In a pot bring to boil 4 cups water and cook romanesco for 10 minutes. Set aside.
Keep the water boiling and wash and cut potato into wedges and place into water cook for 10 minutes. Set aside.
In a nice cast pot drizzle in olive oil bring to medium heat then toss in onion, green onion, celery, and carrots. Cook till onion is translucent. Put in broccoli and potato and cook for another 10 minutes.
Toss in chives and bay leaves, salt and pepper. Pour in vegetable broth.
Lower heat. Cover and let simmer for another 15 minutes.
Put in sour cream and mix well. Cover again and simmer for an additional 10 minutes.
Take of heat and with a hand held blender puree till a smooth creamy consistency is achieved.
Crumble 1 tablespoon of blue cheese per bowl placing it gently on top of the soup so it does not submerge. A nice couple of chive strands for garnish and it is done. Enjoy!
Watermelon Radish and Spinach Salad
1 cup barley, dry
¼ cup olive oil
juice from 1 small lemon
zest from ½ small lemon
2 large handfuls spinach leaves
1 medium watermelon radish, trimmed and sliced thin on a mandolin
5-6 basil leaves, chopped
4 ounces feta, crumbled
Directions
Cook barley according to packaging instructions. Let cool completely.
In a small bowl or jar, whisk or shake together olive oil, lemon juice, and lemon zest.
Combine spinach and barley in a large bowl. Pour dressing on top and toss. Add watermelon radishes, basil leaves, and feta. Toss well and serve.
Stir-Fry Broccolini with Shiitake Mushrooms
Sauce
2 tablespoons rice wine vinegar
1 teaspoon Sesame oil
2 tablespoons soy sauce
1 teaspoon sriracha or hot chili sauce
1/2 teaspoon crushed red pepper
1 cloves garlic minced
1 teaspoon ginger finely grated
Stir-Fry
2 bunches broccolini trimmed, about 12 ounces
1 tablespoon vegetable oil
2 cups shiitake mushrooms stems trimmed, cut in half
1/2 cup red bell pepper ¼-inch dice
kosher salt to taste
black pepper freshly ground, to taste
2 tablespoons green onions sliced on a bias
1 teaspoon sesame seeds toasted
Directions
Combine all sauce ingredients in a small bowl, set aside.
In a medium saucepan with salted boiling water, blanch the broccolini until bright green and tender, about 2 minutes. Drain, wash with cool water to stop the cooking process and set aside.
Heat 1 tablespoon of vegetable oil over medium-high heat in a wok or large sauté pan. Add the mushrooms and sauté for 3 minutes or until tender. Add the red bell pepper to the pan and sauté for 1 minute. Add the cooked broccolini, and cook for one minute. Reduce the heat to low and add the sauce, toss the vegetables and cook for 2 minutes. Season with salt and pepper as desired.
Transfer vegetables to a dish. Pour some of the sauce over the top and garnish with green onions and toasted sesame seeds.
This week members are receiving romenesco in their CSA share. So tell me - what is this funny cauliflower, broccoli, geometric-looking thing?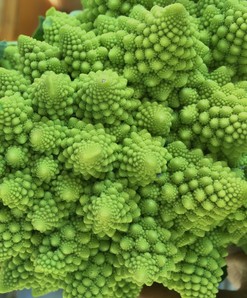 Romanesco, also known as Roman cauliflower or Broccolo Romanesco is a brassica that has a similiar texture to cauliflower, but is much more crunchy. It's flavor is different from cauliflower and broccoli too; it is delicate with notes of nuttiness (yum!). This plant was first documented in Italy and it's beautiful chartreuse color and fractal structure makes it absolutely stunning.
How do you prepare this you ask? Just like any other brassica really. You can roast, bake, steam, mash, eat it raw, or try it in the beautiful soup recipe we've included in the newsletter today. We hope you all enjoy!
Members will also be receiving Kabocha squash in their shares this week. This is not a common winter squash like butternut or spaghetti, so we wanted to give you a little info on it!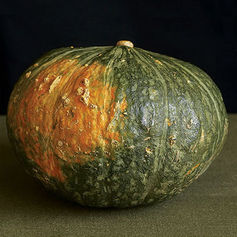 Kabocha squash is known as Japanese pumpkin. It's said to have a strong, but sweet flavor - even sweeter than butternut some say! It's texture is said to be similiar to that of a cooked chestnut or a combination of a pumpkin and a sweet potato. The rind is edible and the most common uses are in soup, as a side, or a vegetable tempura.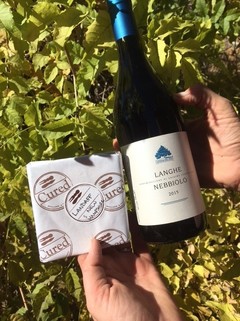 Wine: Langhe Nebbiolo is a wine made from the same grapes used to obtain Barolo, but it goes through a different wine-making process. Nebbiolo is certainly a lighter wine than Barolo but just as delicate, elegant and suitable for ageing. The vineyard in which the grapes are grown is the same one of the Barolo.
Now in its third generation of producers, the wines on offer by the Borgogno family are located at the intersection of the historic Cannubi and  Brunate hills, emblematic areas where the Barolo DOCG is produced. They make wine according to the classic method and produce about 25,000 bottles a year.
Cheese:
N
estled in the foothills of the White Mountains,

Landaff Creamery is a small farmstead cheese company which produc

es and authentic New Hampshire cheese based on a traditional Welsh recipe. The Landaff Creamery was established in

2008 with the intentionof creating a value added product that would increase the sustainability of their farm and there-by preserving the agriculture community in their small town.
Thanksgiving Turkey Pick-Up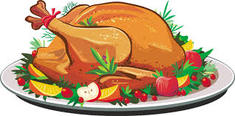 *** A reminder for those that have ordered a turkey or turkeys for Thanksgiving this year:
Pick-up will be next Wednesday, November 16 at the Farm Store
You may pick-up your turkey between 3pm-6:30pm
Payment will be taken when you pick your turkey up.
     Don't forget to mark these dates on the calendar for the upcoming months!
Wednesday, November 16: Turkey pick-up for members that ordered turkeys for Thanksgiving
Saturday, November 19: Final Boulder County Farmer's Market
December 1st: Registration opens for renewing members for 2017 CSA season!
December 3-4: Winter Market at the Longmont Fair Grounds
Sunday, December 11: Farm Store closes for the season
Here are some great events happening in our community!
Kids Day Out: Giving Thanks
Friday, November 11
11am-2pm, Ages 5-12
A great event for the kiddos! Count your blessings and save a few on a mug that can shared with someone special!
Pearl Street Music and Arts Festival
November 17-20
Support local music and artists! All proceeds benefit the Future Arts Foundation, Can'd Aid, and Colorado public school music & arts programs.
May your trails be
crooked, winding, lonesome, dangerous, leading to the most amazing view.
May your mountains rise
into and above the clouds...
where something strange and
more beautiful and more full of wonder than your deepest dreams wait for you.
-Edward Abbey
Kabocha Breakfast Hash
1/2 a small kabocha squash, peeled and diced into 1/2-inch pieces
1/2 a diced red pepper
1/4 onion, diced
1 cup roughly chopped kale
1/2 tablespoon oil
1/4 teaspoon smoked paprika
1/4 teaspoon cumin
Salt and pepper
1 egg
Directions
Preheat the oven to 350 degrees.
Heat the oil in a skillet over medium heat and saute the squash for about 2 minutes.
Turn the heat down, cover and cook the squash until it gets soft, about 5 minutes.
Turn the heat back up, add the pepper and onion and cook for about 2 minutes.
Stir in the spices and kale and cook for 1 minute. Make a well in the veggies and break the egg inside.
Place the skillet in the oven and cook until the egg sets.



Cure Organic Farm

7416 Valmont Rd.
Boulder, CO 80301
cureorganicfarm@yahoo.com
www.cureorganicfarm.com