See Below for Members Exclusive Savings!                                         March 2019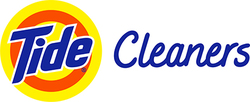 Formerly
Same great cleaners, now backed by the power of Tide®
Member-Only Monthly Newsletter
Glendale * Peoria * Gilbert * Chandler * Tempe * Cave Creek
Queen Creek * Phoenix * Scottsdale * Ahwatukee
Tide Cleaners Helps Women Dress For Success!
Tide Cleaners Arizona is proud to help women in our community achieve economic independence with our "Clean for a Cause" campaign to support Dress for Success Phoenix. On Saturday, April 13, 2019, as part of our celebration of officially converting all 21 Valley-wide DELIA'S Cleaners locations to Tide Cleaners, we will be donating 20% of proceeds to Dress for Success Phoenix.
So, bring in your biggest bundle of dry cleaning articles on April 13 to any Tide Cleaners location in the Phoenix area to support our 'Clean for a Cause' campaign. See you April 13!
All DELIA'S Cleaners Are Now Tide Cleaners
 

Thank you all for your support during our transition. We are delighted to share the many benefits and services you will enjoy. Of course, you will continue to receive the same exceptional service and quality you've come to rely on from our experts only now with the Power of Tide®.




We can't wait to see you in our newly designed stores and to give you and your clothes the extraordinary care you deserve.

 
Introducing Tide Cleaners Inner Circle Rewards, the best dry cleaning rewards program available. From exclusive email promotions to hassle-free point tracking, our Inner Circle Reward members are always the first to know what's happening at Tide Cleaners. Members receive special perks like our express bag, 24/7 drop-off and pick-up, hassle-free billing, and our exclusive newsletter. The bottom line is our Inner Circle Rewards save you money and time.

 

 
 

Spring in Phoenix means a change of weather and a change of wardrobe! Before you make the switch, think about how you will pack up your winter clothes. Otherwise you might be in for an unpleasant surprise when winter weather returns.

Before you pack everything away, keep out a stash of emergency clothes. If the weather takes a turn for the worse, you don't want to be left with only sleeveless shirts and shorts. Keep a few of your favorite winter clothes handy. You might be very glad you did!

 
Members Exclusive Savings!!!
Watch for next month's Fresh Press for member savings
.
Arizona's Largest Dry Cleaner
21 Valley Locations for Your Convenience
Open 7 Days a Week. Same Day Service Available.