BASE AWARDS SHORTLIST UNVEILED
UNIVERSAL LEADS THE WAY WITH 11
SONY HAS CLOSE AWARDS ENCOUNTERS…
BASE GETS INTO THE SPIRIT
HMV LEADS INCREASED RETAILER FOCUS
SIGNATURE GETS A BIG PIECE OF THE PYE…
…AS THE INK DRIES ON INDIE'S ACQUISITION…
…AND IT UNVEILS BUSY Q3 SLATE…
ARROW HITS THE HEADLINES FOR FRIGHTFEST…
…WITH JULY OFFERING REVEALED
JEDI LEADS THE ILLEGAL DOWNLOADS CHART
SONY BIGS UP THE JUNGLE MASSIVE
EUREKA GOES BACK TO THE OLD HOUSE
AT THE MOVIES
TRAILERS OF THE WEEK
---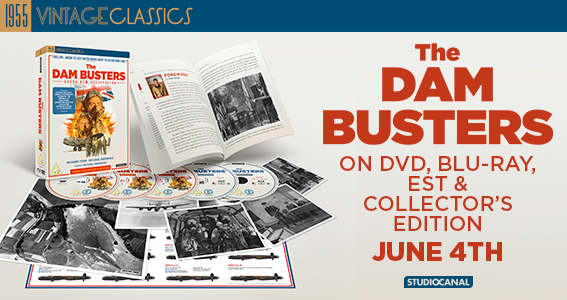 ---
If you can't read this newsletter or see the ads, please click here
It Was A Good Week For… Congratulations to everyone who's been nominated in the BASE awards, representing more than 40 different companies along the way…
It Was A Bad Week For… Commiserations to those who didn't get the nod, we know how hard you worked on those presentations…
Friday morning, April 27, saw sales, marketing and other executives, if not the whole industry, craned over their desks, looking out for the all important shortlist announced by BASE for its imminent awards ceremony, due to take place, of course, in June. For after the recent judging event, the trade organisation has unveiled the shortlist for the awards being dished out on the night. Some were disappointed, others celebrating, not least Universal, which scooped a whopping 11 nominations for assorted awards. BASE itself noted that there were a "rarely rivalled" number of submissions for this year's awards, with 42 different companies submitting entries for the awards. This year's awards included new categories (Creative Marketing Initiative of the Year and Campaign of the Year for Catalogue: Digital Product), a renewed focus on retail-friendly gongs; new judges (30 in all, looking at 22 different categories) and some new names on the shortlist – companies such as Dogwoof, Google Play and Morrisons are all in the frame. BASE chief executive Liz Bales said: "The level of entries received for this year's awards has only been surpassed once in the last decade, which is testament to the brilliant innovation and hard work that is going on in the category. I would like to thank not only the BASE membership but ALL category stakeholders for their continued support of the awards, as well as all of our judges for their expertise and integrity. It wasn't an easy task arriving at a shortlist from what was an incredible selection of entries but myself and the BASE team would like to wish everyone the very best of luck and we look forward to celebrating with you all on the night."
We'll have a full shortlist of those in the frame for awards on our website, but we looked at some of the key nominations, as well as speaking to some of those with the most nods. Universal, as so often happens, is leading the way this year – the major has 11 nominations in all, taking in a whole raft of categories, from special interest (89), through to television (Trolls Holiday Special) and films from non-theatrical (Cult Of Chucky) those with a box office of more than £15 million (Sing). Managing director Ian Foster said: "We are delighted to have 11 initiatives shortlisted for this year's BASE Awards, and to be recognised across a broad range of campaigns and titles. We are looking forward to celebrating 2017's amazing slate of releases and joining our partners and industry colleagues on June 7."
Sony Pictures Home Entertainment is another major with high hopes for this year's BASE Awards, having scored five nominations in all on the shortlist, its titles in the running include Resident Evil: The Final Chapter, A Street Cat Named Bob, The Crown and Close Encounters Of The Third Kind across assorted film, TV and catalogue categories. "It's fantastic news, a real testament to the team's passion, drive and consistent over-delivery across a range of releases and box office sizes," said Richard Benson, vp for marketing. "Congratulations to all the other nominees, we're looking forward to another great night."
---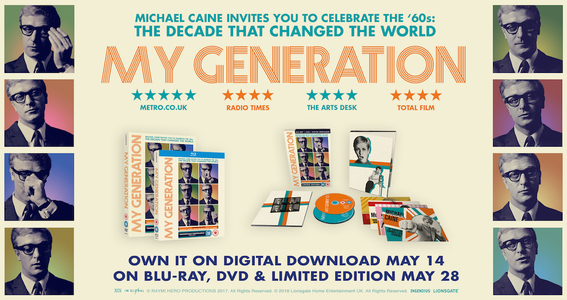 ---
Arrow was one of the leading independent operators, it too picking up a wealth of diverse nominations, not least in films (Whisky Galore!), TV (Dunkirk), catalogue (its sumptuous edition of The Thing) and its promotional activity with HMV under the banner of "HMV loves Arrow Video". Commenting on its success, the company's Jon Sadler said: "We are thrilled to have received four BASE Awards shortlist nominations – it represents a full-house for us in terms of what we put up for presentation, and a nice spread across departments, taking in new release - film and TV, catalogue marketing as well as the physical sales team. As much as anything, it makes for a more exciting evening, what with the anticipation brimming throughout the awards segment, but at the very least it is a fantastic endorsement of our creative output, passion, thinking and great attention to details – which matter to the our trade partners and end consumers."
Kudos too to Spirit, which highlighted its recent moves into working ever more closely with content owners by earning nominations for Campaign of the Year in special interest (for its Micky Flanagan An Another Fing) and and non-theatrical feature film (Kenny). Spirit supremo Robert Callow said: "Both Micky and Kenny were amazing projects to work on and on behalf of everyone involved we are absolutely delighted with the nominations. They are a real testament to the very talented teams who collaborated so effectively across all areas of both releases and of course the terrific level of support shown by our retail partners."
Over on the retail side, HMV earned a whole raft of nominations, further cementing its reputation, picking up half a dozen in all. It's guaranteed at least one winner – in the Retail Innovation category it has all three nominations (for Alien Covenant, for its Premium Collection and its Top 100 TV promotion). Commenting on its success, the retailer's John Delany said: "We're honoured to see hmv recognised with six nominations in this year's BASE Awards shortlist. From collaborating with Fox across Alien: Covenant's lifecycle, with four different studios (led by WHV) on The Premium Collection, Arrow on the Arrow Video Multi-buy, and with our store colleagues and customers on the Top 100 TV promotion. Each used collaboration and innovation to improve our offer and our customers' experience." Tickets for the event, taking place at Tobacco Dock, east London, on June 7, are available by emailing vicki@baseorg.uk
---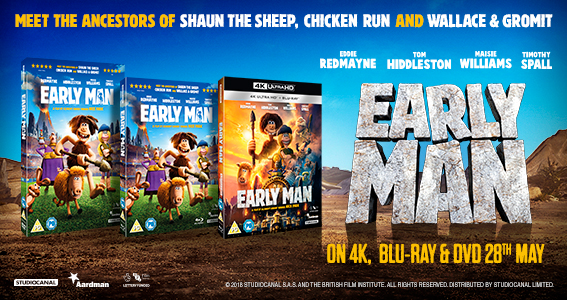 ---
This week's chart update and the latest Star Wars instalment, The Last Jedi, looks set to end its run atop the official video chart according to the Official Charts Company's midweek bulletin. For another – albeit wildly different – franchise was making the running at the halfway stage, with Pitch Perfect 3 selling 38,000 units in its first three days. That puts it some 8,000 copies ahead of its closest rival, with The Last Jedi at around the 30,000 mark. A box set featuring all three singing adventures was at number four. Other new entries included Suburbicon at number 13, Looking Glass with Nic Cage at number 18, Pyewacket at number 21 and Grease at number 24. Just outside the top 40 another title featured here last week, Bombshell, Dogwoof's documentary about Hedy Lamarr, was also making waves.
It's been a busy week for Signature, with plenty of news from the thriving independent, a company whose influenced was highlighted by another nomination at the BASE Awards, for marketing for film non-theatrical for its admirable work on The Hatton Garden Job. It has also, as noted here, got off to a flying start with the home entertainment release of Pyewacket. The film had a strong EST debut last week, this week it had performed strongly on its physical bow too. It was, as noted here last week, boosted by partnership with FrightFest, which put its weight, and credibility, behind the supernatural tale. The company's Claire Loewenthal. She said: "Pyewacket is evidence that a beautifully crafted yet humble independent genre movie can break through with the right set-up, support and a complementary marketing campaign to ensure it speaks to the general film consumer. The film's critical response here in the UK, and internationally, is testament to the filmmakers passion and talent. Having the support of not only the superb cast and crew, the media, our wonderful friends at FrightFest but also our home entertainment partners has lead to impressive results, across the board. The digital release saw Pyewacket top the iTunes horror chart last week, and is set to achieve a great week one result following Monday's DVD release. Following our 2017 break-out hit, The Void and our recent release Terrifier, horror is a key genre for Signature, and we are thrilled to be the chosen home for many more quality films in this space""
Signature has also sealed the next stage in its development, after this week being acquired by US completion contract specialist FFI Holdings. For Signature, it gives the company further opportunity to expand its operation, while for FFI, it further widens its move into the wider entertainment sector. Commenting on the deal. FFI Holdings ceo Steven Ransohoff said: "We are delighted to bring Signature Entertainment under the FFI banner. We look forward to working with Marc Goldberg and his team as they expand their distribution business which is especially well poised in the streaming arena. Signature will afford us excellent opportunities to expand the reach of the rest of FFI's platform into a new captive distribution channel." Signature's ceo Marc Goldberg said, "I and the whole Signature team are excited about joining the FFI family and the abundance of opportunities now open to Signature to further accelerate the growth of the company. We will continue to bring the best independent content to our partners whilst continuing to look at original opportunities and new ways of working in the ever-changing global marketplace."
---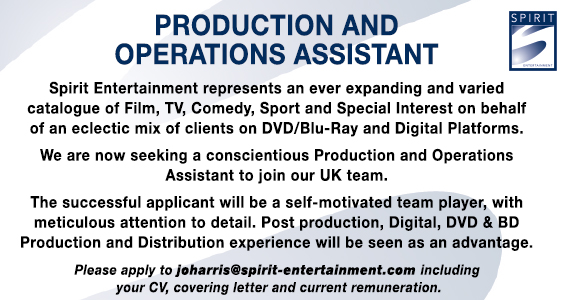 ---
Meanwhile, we were in at Signature's offices this week, going through its impressive slate for Q3, which sees it as busy as ever with new release activity. The quarter kicks off on the first Monday of July with the release of Dark Crimes, a thriller seeing Jim Carrey once again eschewing comedy for something far tougher, a strategy that has reaped dividends commercially on previous outings. What's more, Carrey himself will be supporting the release, which co-stars Charlotte Gainsbourg, offering significant PR opportunities alongside Signature's marketing. Bent, also in July, is an action title featuring one of the world's highest paid TV stars, Sofia Vargera, alongside Karl Urban and Andy Garcia. As the school holidays kick in, the company has a raft of animated titles to keep the kids entertained during what will inevitably be the rainy says of summer. It's a field that Signature has excelled in in recent years, with the likes of A Yeti Adventure, which will appeal to both boys and girls and the Tiny Pop-backed Maya The Bee: The Honey Games benefiting from, among other things, licensor support and screenings at Vue cinemas. A beefier release for August comes in the shape of female MMA champion turned action star Gina Carano, in Scorched Earth. Currently picking up rave reviews from US critics is Chappaquiddick, starring Kate Mara, Jason Clarke, Ed Helms and Bruce Dern. It's a political thriller following the real-life events and scandal surrounding Ted Kennedy at Chappaquiddick Bridge, which effectively ended his dream of becoming another Kennedy president. Ideal Home, also in August, was announced here last week – it's an outrageous comedy starring Paul Rudd and Steve Coogan, a look at the trailer here (link) tells you all you need to know. As the company's Emilie Barra said: "We're going to have a lot of fun with this one, and Steve Coogan is getting behind the release, which will mean lots of chat show appearances and interviews. It will be an event style campaign."
Still with Signature, and August 27 sees the release of something far more shocking, in the form of The Night Eats The World, an undead story that has already bene described as "the most innovative horror since Shaun Of The Dead". Signature is hoping it will follow other successful outings such as The Void and Pyewacket (see above). On the same date, there's more wartime fare in The Last Witness. As Barra noted: "World War II titles are still very commercial and Signature is especially good at marketing this particular genre." Into September and I See You, on the 3rd, is a home invasion tale, while it's back to family fare a week later for A Wizard's Tale, another which will benefit from screenings at Vue. Shock And Awe is another political thriller boasting an impeccable cast, it follows the true story of how the 2003 attacks on Iraq came about, dodgy dossiers and all. Another full event campaign, complete with star support, comes in the shape of sequel Escape Plan 2, which sees Stallone returning, alongside this time Dave Bautista. The quarter is rounded off by The Negotiator, an action thriller, which boasts an impeccable pedigree and cast, and has already been acclaimed as star Jon Hamm's finest post-Mad Men big screen outing. There's plenty more in between too – there's a busy slate of digital only releases including cop thriller Blind Spot, sci-fi tale Battle Drones.
Back to Arrow, a company we've already mentioned, and as well as scooping nominations this week, the independent has made a big announcement of its own. For the Arrow Video imprint, its ever-growing genre specialist label, will be sponsoring the country's leading genre film event, FrightFest, this year, with its branding appearing throughout the festival, due to take place at the Cineworld and Prince Charles Cinema in and around Leicester Square from August 23 to 27. The headline sponsorship deal lasts for a year and is, as many observers noted across social media, the perfect marriage, be it one made in heaven or hell. Arrow Video brand marketing manager Mike Hewitt said: "As a long-time fan of FrightFest, Arrow Video is incredibly excited to be partnered with FrightFest for a year-long sponsorshipThe festival is without a doubt the UK's premiere genre event and is a perfect match for our premiere genre label, especially since we have been recently expanding our output to include fresh, new genre and horror films to bolster our incredible catalogue of classics. We are hugely looking forward to working with the FrightFest team to bring some exciting elements to 2018's main event." FrightFest co-director Ian Rattray added: "FrightFest is thrilled to welcome Arrow Video into the fold as our new headline sponsor. They have been a passionate supporter for many years, not just in terms of providing films and community support, but also as a key sponsor in recent years. We are delighted to welcome Mike and the rest of the Arrow team onboard to celebrate the horror fantasy genre on an even wider canvas than before, something followers of both of our brands will appreciate."
Also from Arrow Video, and the company ended the working week using its social media accounts to unveil its products for July. It includes, on July 2, a new release film (one due on cinemas on June 29) in the shape of The Endless, which is currently making waves and cementing its creators Justin Benson and Aaron Moorhead as names to watch (see trailer below) following their debut Resolution. It's followed by a wealth of other titles too, as Mike Hewitt explained, before outlining The Endless further. He said: "It's an incredibly eclectic line-up for our Summer July releases today, featuring a rapid-fire yakuza film (Detective Bureau 2-3), and ultra-violent crime thriller (The Boondock Saints), a fun 80s slasher (Doom Asylum), a newly restored Giallo (The Case of the Scorpion's Tail) and a sci-fi medieval fantasy (The Navigator). And alongside this great catalogue line-up, we've also announced the stunning new genre-blending The Endless from Justin Benson & Aaron Moorhead for July 2, on a Limited Edition Blu-ray with their debut film, Resolution. This amazing new sci-fi/horror is currently making an impact on its US release (it was the first film of 2018 to be officially certified Fresh on Rottentomatoes), and we will be supporting it with a theatrical release and filmmaker Q&As in June."
---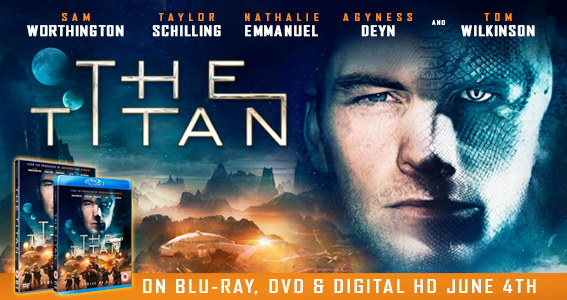 ---
More chart action, albeit of a completely different kind, as our pals at Nahuru has sent us over some interesting numbers looking at the charts for illegal downloads in March. It has broken down total illegal downloads in the UK for March through torrent sites. And the winner was Star Wars, as The Last Jedi notched up almost five per cent of total downloads. The rest of the charts mirrored recent box office and home entertainment chart activity, with Paddington 2 at number two, followed by Downsizing and then a clutch of Oscar friends titles, Three Billboards, Darkest Hour and The Shape Of Water, ahead of All The Money In The World, The Commuter, Justice League and the Kingsman sequel, The Golden Circle. Commenting on the chart, Nahuru's Ramy Elmasrry said: "The current Top 10 titles (by torrent download percentage) are already available in the home, with the exception of The Commuter. Given that it's this high in the rankings while still in the theatrical window, we're predicting that it will be a success once it reaches its official home entertainment release date - and we expect it'll sit in the official top 10 for a while..."
Some forthcoming release news, and one of the biggest family hits of the past 12 months, one that outperformed expectations for many, arrives on physical formats on Monday April 30, as Sony Pictures Home Entertainment's Jumanji: Welcome To The Jungle is released. The film has, thanks in no small part to the presence of Dwayne Th Rock Johnson, has punched above its weight at the box office and is now set up nicely for SPHE's release. Commenting on the activity, SPHE product manager Amy Sawyer said: "From Monday, audiences can bring home one of this year's biggest adventures as Jumanji Welcome to the Jungle hits the shelves. A smash hit in cinemas, we wanted to capitalise on its success and deliver a disruptive media campaign that would capture the attention of families to make it a must-own! To ramp up further awareness, we secured access to both on and off-screen talent as well as inviting a host of YouTubers down to Chessington World of Adventures to take on a series of Jumanji inspired challenges. We've received fantastic support from our retail partners and we're excited to see this movie stampede out of stores."
Out at cinemas on Friday April 27, ahead of a home entertainment release on May 21, arriving with a wealth of strong reviews behind it, is the restoration of The Old Dark House, a classic slice of James Whale inspired horror released by Eureka. The film has earned acres of four and five star reviews as it lands in cinemas and assorted screenings, with the likes of Mark Kermode getting right behind it, and director Edgar Wright also tweeting about some of the screenings at the BFI. Commenting on the release, Marcus Garwood, national accounts manager at Eureka said: "We are extremely excited and proud of our forthcoming home entertainment release of The Old Dark House on May 21. The 4k restoration of the film is truly stunning and the initial pressings are encased in brand new artwork created especially for our release by Graham Humphreys (Evil Dead, Nightmare On Elm Street amongst his other iconic work) This, combined with a whole host of extras (Including a collectors booklet) make it an absolutely essential day one purchase and a more than worthy addition to our Masters Of Cinema Series. Film fans certainly seem to agree with extremely healthy pre orders already evident from our customer base."
We'll end where we started, with trade organisation BASE, which has this week swelled its ranks by signing up a new member in the shape of BT. It's the latest digital platform to sign up and reflects the ongoing growth – up 16 per cent last year and, BASE said, off to a "strong start" in 2018, with Kingsman – The Golden Circle, Justice League and Paddington 2 leading the way. Natalie Gordon-Sy, head of BT TV Store said: "We recognise the increasing importance of EST and TVoD in the screen entertainment category, and so by now being a BASE member there is a greater opportunity for us to be a part of the conversation and share in the overarching aspiration of improving the consumer's experience. We are looking forward to both actively feeding into and benefiting from the array of invaluable insights, educational initiatives and marketing and communications projects that the Association has been so proactive in driving over the past few years." Robert Price, chairman of BASE and md, 20th Century Fox Home Entertainment UK said: "BT is a welcome addition to the BASE Membership, an important support to our focus on the growth of digital, and our drive to fully understand audience behaviours. It is great to see that BT recognises the importance of these two areas, and by working hand-in-hand with ERA and its extensive retail membership, we all look forward to seeing incremental growth across the category. This membership shows that BASE is relevant across the category and it is testament to the ongoing collaborative approach that we are focused on in order to drive consumer engagement with the sector. We look forward to seeing what the future brings as more partnerships and memberships come to the table."
---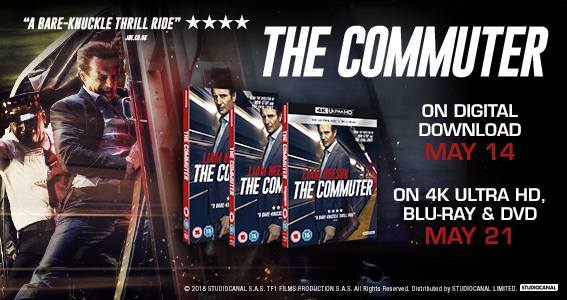 ---
There is something stable about physical media—not just because it can be held in your hands, but because your copy belongs to you. A streaming platform needs to churn and grow and add and add again, sometimes you just need to watch a movie that you like, and that's much easier to do when it's right there in your home. Just don't let your rowdy kid smear peanut butter on the disc tray.
From a great article (over here) which explains why you should buy DVDs rather than use svod. Send to all your family and friends…
With the sun shining, box office business plummeted over the previous weekend, business was down by more than 50 per cent. Receipts weren't helped by a lack of new releases as distributors avoided this weekend's big Avengers opening. The only new entry in the top 10 was Studiocanal's Guernsey Literary And Potato Peel Pie Society.
And here's this week's Stranger Things update, as Netflix posted this footage on to YouTube, thus confirming that production has started on the third series of arguably its biggest franchise…
Big news of the week from Aardman is that Studiocanal and Pathe are said to be working with the animation powerhouse on a sequel to Chicken Run. The original came out some 18 years ago, while given the length of time production takes, it'll be more than two decades by the time the second outing arrives in cinemas. Next from Aardman is a Shaun The Sheep sequel…
Completely unsurprising sequel news of the week came from CinemaCon in the US, where it was confirmed that a sequel to A Quiet Place – budgeted at less than $20 million and more than $200 million in global box office receipts – is on the way.
Excellent music documentary The Parkinsons – A Long Way To Nowhere – arrives on DVD on Monday via Bluebell Films and we liked it so much, we interviewed director Caroline Richards for one of our irregular pieces for The Ransom Note. You can read it here, the film, meanwhile, is highly recommended…
Follow us on www.twitter.com/theraygun…
And here's that one we were talking about earlier…
To subscribe to The Raygun newsletter, please email
info@theraygun.co.uk
with subscribe in the subject matter
To unsubscribe, email

info@theraygun.co.uk

with unsubscribe in the subject
For editorial or advertising queries, contact

tim@theraygun.co.uk