NEWS & ADVENTURES

of a Philosophical Folk Songstress
~
November 2011
My Dear Friends,
Things are slowing down now... coming inside for the wintertime, lighting the woodstove, making soup, snuggling under a down-comforter, reading, singing songs to keep up the spirits...

How to stay healthy during this season that can be so challenging for the immune system? Rest is good of course, lots of liquids and... Music! Music has wonderful healing properties. If you haven't seen it yet, check out the post Roanne Weismann wrote in her health blog: www.ownyourhealth.com I was totally honored to be the subject of this interview! She is talking about soul healing, but that's just as important as your Echinacea.
On a similar note, another article I came across recently that I think you might enjoy... It is an excerpt from a welcome address
given to parents at the Boston Conservatory. The last three paragraphs in particular resonate with my philosophies around art & music. It
speaks of artists & musicians as "
a sort of therapist for the human soul, a spiritual version of a chiropractor, physical therapist, someone who works with our insides to see if they get things to line up, to see if we can come into harmony with ourselves and be healthy and happy and well." Read more.
So, not that you were asking my advice, but as your musician who cares very much about your well-being (truly!), I'd highly recommend treating yourself to some good music this season. If you're feeling under the weather, try putting your feet up and putting on some sweet songs. Good for the soul, good for the body.
If you'd like some LIVE music, in person, I'll be playing a few fun holidays fairs around the bay area... good music AND lovingly made hand-crafted gifts, all in one place! (see below).
stay healthy,
with love & song,
~ Amanda
U P C O M I N G S H O W S :
---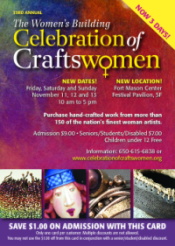 Saturday November 12th @ 11am
Celebration of Craftswomen| Fort Mason, San Francisco CA
33rd Annual! A benefit for the Women's Building - a multi-service community center whose mission is to provide women and girls with the tools and resources they need to achieve full and participation is society. The finest women artists & artisans of the Bay Area contribute to this important organization | $9 www.celebrationofcraftswomen.org/
Sunday November 27th @ 9am
Center for Spiritual Enlightenment | 1146 University Avenue, San Jose, CA
Music for the morning Services for people of all faiths. www.csecenter.org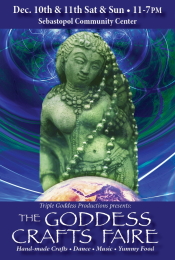 Sun Dec 11th @ 11:15am
Goddess Crafts Faire| Sebastopol Community Center, 390 Morris St., CA
17th Annual! My second year...a beautiful community celebration of the coming of winter through women's art, music and dance. www.goddesscraftsfaire.com
for more upcoming shows please visit:
~ * ~ * ~ * ~ * ~
Persimmon/Permission Fruit offering ~
give yourself rest & health!
---
p.s. If you are receiving this email it means you are on my general list where I love to share all upcoming show information and general thoughts. If you ONLY want to receive updates about shows in you area, please let me know.
Philosophical Folk Songstress
PO Box 7345 | Santa Cruz CA 95061