YEARBOOK GIVES REASON FOR CHEER
HERO TITLE WORKS FOR DISNEY
ICON GETS THE PITCH RIGHT FOR YEARS
WUAKI: 40% OF SALES ARE EARLY DIGITAL
ANIMATSU FLIES THE FLAG AT COMIC CON
SODA ANNOUNCES CANNES DEALS
MUBI GETS CANNES FRIENDLY…
…AND MAKES ITS MARK ON THE TUBE
HIGH DEFINITION FOR THE WIRE
SECOND RUN CRUISES DOWN THE THAMES
QUOTE OF THE WEEK
---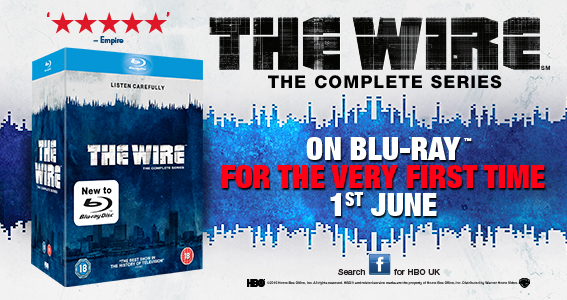 ---
If you can't read this newsletter or see the ads, pl
ease click
here
It Was A Good Week For... Disney, set to enjoy another number one…
It Was A Bad Week For… Anyone fighting through the crowds at MCM Comic Con, boy, was it busy…
If, like us, you love poring over facts and figures, then this week is one of the most exciting around, as the video industry trainspotter's companion, aka the BVA Yearbook, has been published in its 2015 iteration. As ever, it's packed full of fascinating facts and figures – did you know, the average price for a DVD in 2014 was £8.23, the average Blu-ray cost £13.20 – and offers an optimistic take on the business. Reminding the industry that the industry is still worth £6 million a day to retailers through the tills and celebrating the industry's ability to reinvent and refresh itself, current BVA chair Robert Price said in his foreword: "Ultimately, the vitality of our business remains exceptionally strong because people love video. We must never lose sight of the emotional connection people have with our products, those connections last a lifetime because they are so deep – no wonder people go out of their way to seek out and own our content. From the frazzled mum I trolley-bumped in Tesco buying Frozen for her daughter to the film student I shared an X-Men chat over the shelves with in hmv, it is a privilege and an inspiration to be a part of such an exciting sector." In a statement about the Yearbook, available now from the BVA in digital form, with a print version to follow, BVA chief executive Liz Bales said: "
This latest Yearbook reveals the extent to which consumers are valuing the variety of video services on offer. The concept of ownership remains central to purchase decisions, with buy to own accounting for two thirds of consumer spending – yet there has also been a proliferation in video-on-demand and digital formats which now account for 37 per cent market share. The BVA is committed to sharing knowledge across the category. The Yearbook distils market trends and performance in a succinct and highly visual format to provide the clearest picture possible of this diverse, and changing, category." We'll be offering up some of the best facts and figures from it on our website next week…
Ahead of celebrating some recent successes, here's a look at the midweeks, with, in half term week, family fare and especially Disney continuing to dominate. Its Big Hero 6, released on Monday May 25, shifted some 130,000 in its first few days on sale, taking the humber one slot in the Official Charts Company's midweek charts from another of its own releases, Into The Woods. Incidentally, aside from the current box office champions Pitch Perfect 2 and Mad Max Fury Road its Tomorrowland is sitting pretty at number three in the UK box office charts too. Other new entries into the top 10 due to be officially confirmed on Sunday (May 31) are Lionsgate's Testament Of Youth, at number four, and Wild at six. Keep an eye on our Twitter for more on the final chart…
---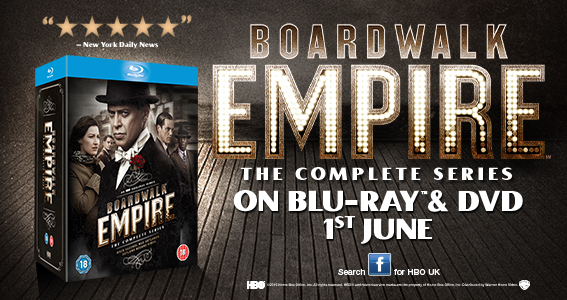 ---
Pitch Perfect 2 is one of the late spring/early summer's big hits at theatrical, but it's not just the film release or Universal's drafting of the first musical film that's paying off. For Icon is showing some impressive numbers for its Anna Kendrick musical The Last Five Years. As reported here recently, the resurgent independent inked an exclusive deal with Empire to show it in the West End ahead of a home entertainment release a couple of weeks later. It's now approaching the 10,000 mark in terms of units sold after its impressive theatrical run, which effectively treated it as a musical rather instead of merely a platform release, as Icon's Chris Warrington explained: "We presented it as a West End show rather than just a cosmetic theatrical, recognising there was a distinctly West End musical audience for it. Working closely with Empire Leicester Square across the two week window, we drove healthy ticket sales to the core fanbase before working the home entertainment release ahead of the activity surrounding the release of Pitch Perfect 2. We stickered it to highlight Anna Kendrick and presented it to retail as a drafting opportunity, which they duly supported. It was the perfect strategy to elevate a distinctive film, with a specific audience."
More success stories and an interesting item lands on our desk from our pals at wuaki.tv. Seems as if the vod operator has been doing some research and come out with some fascinating and enlightening figures. For it has this week announced that innovative windows and release strategies have made made up more than 40 per cent of its sales thus far in Q2. Digital exclusivity, in terms of early digital release, day and date theatrical and vod and pre-ordering titles currently in cinemas, is, it suggests an increasingly important part of the mix. The streaming service has already stated its intention to push for more in terms of windows (see the recent BVA research day report for more) and with these figures equating to £4 in every tenner spent coming from early digital, it becomes obvious why. Commenting on the figures, wuaki.tv's Simon Homent said: "One of the key points for our customers is undoubtedly, the time gap between the cinema release and the home entertainment release. That's why we are supporting all initiatives that may shorten the distribution windows, and bring movies to our customers earlier. This is one of our company's main challenges, so we will keep on leading the revolution towards a total convergence with the movie's digital release."

More from wuaki.tv and this announcement comes on the back of the news that the vod company has hooked up with Tesco on the retailer's hudl tablets. wuaki.tv has been announced as the new app partner for the tablet, meaning it will be installed on all new hudl2 devices and promoted as one of its top apps. Current users will see the app appear if they perform a hardware update. New wuaki.tv users who arrive from the hudl will get a 90 per cent discount on their first purchase. Commenting on the deal, wuaki.tv's Vincent Petersen said: "
We're delighted to be the chosen provider for on demand content. To be partnering with Tesco in the UK is a fantastic opportunity for our organisation. Wuaki.tv offers a great range of content from Hollywood and Europe, including the latest movies from the big screen so we're positive that hudl users across the UK will really enjoy the content we have available."
---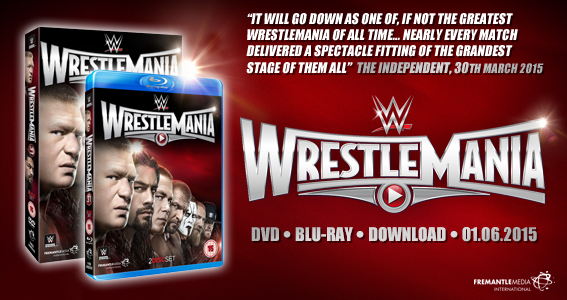 ---
In a year has more than its fair share of sequels Magic Mike XXL, due at cinemas via Warner on July 3, is one of the most keenly anticipated – especially if you judge it on the whelps and cheers of delight every time we've seen the early trailers air on the big screen. So it's good to see the Industry Trust hooking up with the studio and the stars of the film for the latest in the organisations Moments Worth Paying For. Stars Channing Tatum and co filmed a special piece to camera talking about the benefits of seeing a film first in cinemas and not via illegal downloads. In keeping with other Moments Worth Paying For, this latest will drive audiences to

FindAnyFilm.com

to find the best way to view films legitimately. Warner UK, Ireland and Spain md and president Josh Berger CBE said: "
We are very pleased to be working with The Industry Trust once again, this time on Magic Mike XXL. The Trust's educational work is so important for the film industry and we are proud to support their campaign. It has, as ever, been a pleasure to work with them, and we hope audiences are inspired to see Magic Mike XXL the way it's meant to be seen – on the big screen."
The Trust's
digital communications manager Sylvia Wan added:
"As we continue to evolve and refine our Moments Worth Paying For campaign, it's great to be able to get access to talent and create bespoke pieces to camera. We are extremely grateful to Warner Bros Pictures UK for securing Channing Tatum and the fantastic Magic Mike XXL cast for an exclusive greeting. Their bespoke piece does an incredible job of delivering a message that connects with the audience, inspiring them to choose a cinema experience worth paying for." The ad will be up on our website over the weekend…

A big week for Fox as the studio has announced a major innovation with the launch of a new app for Apple's iPhone, iPad and iTouch. The Movie Of The Day app gives consumers in the UK and other territories (it launched across the US, Canada, Germany, France and Australia) the chance to buy a different film for their iTunes library each day at up to 70 per cent off the standard price. Taking in some of the studio's biggest film, each offer for films, ranging from Alien to Rio, lasts for 24 hours. It also offers up clips and other content, as well as the opportunity to share activity via social media. Purchase is only a click or two away and is billed to the user's iTunes account. Fox home entertainment worldwide marketing's president and chief marketing office Mary Daily (herself a former UK Fox staffer) said: "
"The
Movie of the Day
app is a super convenient way for consumers to access the movies they love at the touch of a button. The app gives movie lovers access to an amazing array of movies every day at a great price." It's available now from Apple, the launch offer priced the digital hd version of X-Men: First Class at just £5.99.
To the Excel centre in London's docklands, for the latest MCM London Con, the show that keeps getting bigger and bigger, with bigger names coming along too. The three-day event is still growing, it seemed huge this year and, as we stood there on Saturday afternoon, it was obvious that there were more people than ever through the doors – a fact that was confirmed by MCM organisers this week when it was announced a whopping 122,634 visitors had attended the event. Those that did turn up (many in character costume, as ever), saw stars such as Gillian Anderson, promoting Signature's impending home entertainment release of Robot Overlords, and talent from the likes of Jonathan Strange & Mr Norrell, Tomorrowland: A World Beyond and The Walking Dead in attendance, while studios such as Fox and Warner have now joined the likes of Manga and Animatsu in not just exhibiting, but selling product too. MCM co-organiser Bryan Cooney said: "
We'd like to thank everyone who attended for making this MCM London Comic Con our best ever. We hope that you'll all be able to come back in October for a second — possibly even bigger — instalment in 2015. Tell your friends!"

Meanwhile, the fledgling Animatsu operation, formed by former Manga staffers Jerome Mazandarani and Andrew Hewson, was at the show, looking after its own as well as Manga's titles. Commenting on the success of the show, as well as acting in his unofficial role as one of the chief advocates for the event, Mazandarani said: "
Myself, Andrew and the team are battered and bruised following another exceptionally popular MCM London Comic Con. Over 122,000 visitors attended making it the biggest show yet with the Saturday being completely sold out and more than 50,000 people packing into the North Hall at ExCel London. Manga Entertainment Ltd and Animatsu Entertainment Ltd happily extended its fruitful marketing and distribution pact and shared a presence at the event with one of the stand out booths of the show. Retail sales were brisk with both Manga and Animatsu expanding into licensed apparel and accessories as well as selling all the latest anime DVD and Blu-ray releases. During the Manga UK panel we announced a number of high profile new license acquisitions to be released by Manga and Animatsu later in the year including A Certain Magical Index and A Scientific Railgun from NBC Universal Japan, The Madoka Magica Movie Trilogy from Aniplex, the brand new feature film, Dragon Ball Z: Resurrection of F from Fox International and Toei Animation. These announcements were received rapturously by the fans in attendance.
All in all, It was an exhausting weekend, but well worth the effort. I strongly recommend that if your company is involved in licensed IP, videogames, publishing, toys etc that you seriously consider having a presence at the Comic Con. It's never too late to book a space for the October event and connect your brand directly with tens of thousands passionate fans and consumers who will evangelise your products for you. And! If you are interested in having a presence at MCM Comic Con, drop me a line. Animatsu Events is more than happy to field any enquiries from interested brands who would like to know more about attending." More on MCM, including some pictures, up on our website shortly.
---
---
On to our next appointment and to the ever-swish Courthouse Hotel not too far from London's Oxford Circus to see the Film Distributors' Association playing host to assorted media types, students, families and more to launch #mysummerofcinema, its latest preview of the forthcoming blockbuster season in cinemas. It took the form of a quiz, hosted by telly film host and Sun film critic Alex Zane, with spot prizes, followed by a screening of Curzon's excellent The Choir. Commenting on the event, the FDA's Mark Batey said: "The
FDA has been running season taster preview events for some years now – the aim being to highlight the sheer range of the overall line-up and thereby to inspire consideration of extra cinema visits. (UK cinemagoing frequency per capita remains stubbornly low, despite the UK being the largest European market measured by box-office receipts).
These events, usually hosted by Alex who's a terrific supporter of the programme, take various forms – preview footage, quiz rounds, live Q&A sessions – depending on the timing and the audience. We will return in July/August and are already planning preview events for autumn and Christmas and New Year." It was an excellent family event for half-term and, dare we say it, would be great to see the video industry doing something similar ahead of the all-important Q4 season…
Cannes news has been a little slower in getting back to us than normal, certainly in acquisitions terms (people must still be dotting the Is and crossing the Ts on various deals), but Soda Pictures has unveiled a raft of acquisitions from the event. It's a distinctly Nordic themed line-up too – there's the Norwegian and English collaboration Louder Than Bombs, starring Jesse Eisenberg, Isabelle Huppert and Gabriel Byrne; English language tales Rams and Bridgend, the latter a thriller based on true event and set in a town plagued by suicides and Swedish film The Here After, which screened in the Director's Fortnight at Cannes. Commenting on the acquisitions, Soda's Frances Harvey said: "
These were all titles that we had been tracking for a long time, having first seen a presentation of The Here After at the first edition of the Polish Days at New Horizons in 2012, whereas Rams and Bridgend were both first seen as works in progress at Göteborg International Film Festival and we are delighted to be working again with [Louder Than Bombs and Oslo August 31s director] Joachim Trier. I am thrilled that we will be introducing this wealth of Nordic talent to audiences in the UK and Ireland."
And while we're on Cannes, interesting to see that Mubi, one of the vod operators working in the world cinema arena, has been busy offering programming alongside the event, adding Cannes-related titles to its rolling roster of 30 films on offer to its members. Here's Mubi's Amy Basil, who said: "Complementary festival programming is one of MUBI's most loved strands. For those not on the Croisette, it's an opportunity to experience the films not available to them, to be part of the conversation that explodes over the 10 days. Even for those attending Cannes, it's a way to keep discovering directors and new talent, to understand where they came from. Simply put, this type of curating extends the life and reach of the festival, it moves away from being a very physically rooted event, to something that is available to all, wherever they are, through Mubi. It's also the perfect context to play some of cinema's finest works: whether that's Nanni Moretti's Palme D'or winner The Son's Room or a recent Un Certain Regard gem like Dogtooth."
Mubi's Cannes activity comes on the back of its recent marketing burst, the evidence of which can still be seen on the London underground. We asked brand and marketing manager Amy Basil how it's gone thus far. "It's been great," she replied. "We already have a very passionate, dedicated community who love what we do and we felt the time was right to reach out to a wider audience in an a way that represents who we are and what we stand for. That was the thinking behind creating such a bold and riddle-packed campaign, to make a big, beautiful impact and to that end it's been really effective. The tube campaign piqued people's interest and they've come in droves to discover more, but what's really nice is how many people have approached us personally."
---
---
Monday June 1 sees arguably the greatest TV series of the 21st century, and certainly one that helped kickstart the binge-watching, TV on DVD boxset boom, The Wire, finally arrive on high definition, as HBO releases the Blu-ray edition of the landmark TV show. Bringing its Baltimore grittiness to full HD has been a lengthy process, one discussed at length by creator David Simon among others, but viewing it (we've started working our way through it again) shows the work was all worth it. Of course, The Wire set the standard for not just contemporary television and helped usher in what many call the "golden age of TV", but it's also been the blueprint for how to release product of its ilk in to the home entertainment market, with HBO shifting
over 1.4 million
units
to date
. Commenting on the release, HBO's
Grace Alexander
said: "
We're excited to finally have the chance to release this brilliant show in full HD as it deserves to be – with brand new extra content featuring the cast and David Simon, which is sure to keep fans happy – and just in time for Father's Day too.
" We'll be looking at The Wire and its huge success as a home entertainment proposition, on our website next week…
Also out on Monday June 1 is Universal's Ex Machina, one of the year's most acclaimed releases thus far and one of its surprise hits. It comes with a suitably smart campaign from the major, much of it, unsurprisingly given its subject matter and target market, is predominantly digital. Commenting on the campaign, Universal's Mike Hewitt said: "We have executed a heavyweight six-week Social Media campaign – utilising an array of innovative assets such as 'Fade to Red' and '3D' GIFs. Pre-release media has been running across the Film, Technology and Science areas of Guardian Online this week, supported with 30 second Youtube pre-rolls. Additionally we placed a full page pre-awareness ad in Thursday's Shortlist, tagging Sainsbury's. With a strong competitive date on June 1, the bulk of our media will be running through week of release, beginning with a day of release ad in Monday's Metro (tagging Asda), plus strong digital creative banners across Wikia (Gaming, Sci-Fi, Action & Thriller communities), IGN and Ask Men. We are also running the UK's first Snapchat campaign with 4 vertical 10" spots within the Sky Sports/News areas in the Discover channels and we have created an app to 'AVA Yourself', encouraging users to upload a photo of themselves into a profile of the AI unit in the film."
The evening of Friday May 29 was set to see fun and hi-jinks on the River Thames, as Second Run DVD marked the end of the Kinoteka Polish Film Festival and the release of its own Polish Cinema Classics Vol III (out on Monday May 25) by helping stage an event on a boat sailing up and down the river. A theatre group was relocating The Cruise, a Polish film featured in the set, and turning it into a live event, featuring live music and actor recreating the absurd humour and slapstick of the film. Commenting on the event, Second Run's Chris Barwick said: "
Second Run is really delighted with our continued relationship with Kinoteka. It's been the biggest and best Festival ever this year and we're particularly proud and thrilled that two of the films from our new Polish Cinema Classics Vol. III set have opened (Camouflage) and closed (The Cruise) this year's Kinoteka Festival. The Cruise is a terrific way to end the Festival - and we're sure the A Cruise Down the Absurd boat trip will be the best closing night party ever."
"These people are not acting as if they were selling entertainment; they're behaving like they're selling enriched uranium! Facilities that host servers on which films are kept have to be equipped as if they were a bank. If studio's are looking to diversify they should consider giving Fort Knox consultancy services on security matters. We love films and originally started a VOD business hoping to provide a legit solution that would entertain millions. How will we ever be successful while we have to operate on such stiff policies? Well we won't. It's no wonder that streaming and P2P services are thriving: Majors' constraints imposed on people who are trying to abide by their standards are just disabling anyone trying to be competitive enough and offer a comprehensive catalogue at a decent cost to the public. Until this framework changes no one will ever. With their own policies, the major movie studios are sawing at the branch on which they sit . They probably realise it to some extent. But they certainly don't care enough to do something about it. Surely this is because piracy is not hurting them as much as they want us to believe. By cutting some slack to their partners they would have concrete tools to cut down piracy. They're simply too comfortable to consider that as an option.
An unnamed European vod staffer, berating the studios for their approach to streaming services written on TorrentFreak

AT THE MOVIES
Newcomer Tomorrowland, or Tomorrowland: The World Beyond to give it its full title, failed to dislodge the top two of Pitch Perfect 2 and Mad Max Fury Road in the UK box office chart. Those two are virtually inseperable, each having taken around £10 million. The George Clooney Disney film headed into the half term week with just under £1.5 million. The only other new entry was Bollywood film Tanu Weds Manu Returns with £174,938.

Strangest comic book news of the week has seen plans to revive one of the most jaundiced of all franchises, The League Of Extraordinary Gentlemen. The ill-fated film further deepened its creator Alan Moore's mistrust of the film world and essentially put paid to him ever getting involved with a movie project again, as well as seeing one of its stars Sean Connery so damaged by its filming that he effectively retired from the business afterwards. But now, according to stories circulating this week, Fox is looking at having another crack at the film… It's one of Moore's finest works, so fingers crossed it comes out better this time.
Other big comic book news of the week has seen Tilda Swinton being touted as one of the names set to star alongside Benedict Cumberbatch in the forthcoming Marvel adaptation of Doctor Strange…
More casting news and Dakota Fanning, Saoirse Ronan, Lili Simmons, Alison Sudol and model Kate Upton are among the names being lined up to star in the next big franchise from Warner and writer JK Rowling, Fantastic Beasts And Where To Find Them. The eventual winners will join Eddie Redmayne, who is already confirmed for a starring role…
TWEET OF THE WEEK
More from Johnny Depp as Lawrence from Felt…
Bourne for stoners, this week's Red Band…
Here's the FDA's Summer of Cinema trailer…
To subscribe to The Raygun newsletter, please email info@theraygun.co.uk
with subscribe in the subject matter
To unsubscribe, email info@theraygun.co.uk with unsubscribe in the subject
For editorial or advertising queries, contact tim@theraygun.co.uk