Welcome to the latest newsletter from the

British Fantasy Society
BFS  Journal & Full Fathom Forty
:
The Autumn 2011 issue of the BFS Journal is now in production.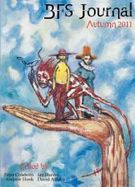 The cover is by
Clive Barker
.
Contents include:
NEW HORIZONS

The Topography of City Parks by Allen Ashley and Douglas Thompson
Children of the Crimson Ages by Peter Simon
Punchbag by Christopher M Geeson
Applause by John Forth
DARK HORIZONS

Joy in Desire by Storm Constantine
Mostly in Shadow: Lesser-Known Writers of Weird Fiction, Part Three by Mike Barrett
Night by Thomas Williams
Bitter Angel by Joel Lane
Granny's Lucky Charm by Stuart Hughes
Faustian Love Song by Zoë Elizabeth Barrett
Imagination, Isolation and Innocence: The Romantic in Frankenstein by Ray Cluley
God's Gift by Jay Eales and mpMANN
If You Go into the Woods Today by Maryann Cowie
Adrift on an Empty Sea by Paul Starkey
Bad Vibrations by Allen Ashley
Not so Dark Horizons by Raven Dane
Copies will be available for members to collect at FantasyCon.
Members not attending will have their copies posted to them thereafter.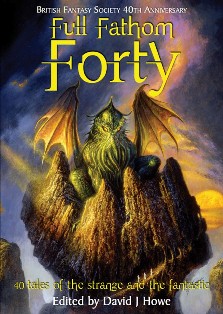 The BFS' fortieth anniversary anthology is now available to pre-order. Copies will be sent to all current members with their September mailing.
For forty years the British Fantasy Society has been promoting and appreciating fantastic fiction in all its guises. Now, to celebrate the many worlds of wonder and terror, the BFS presents an anthology of works by members and friends of the Society past and present. Here you will find angels and vampires, werewolves and killers, magicians and gentlemen, alien worlds and urban nightmares. Let the British Fantasy Society be your guide through a selection of the best fiction to be found on this world ... or beyond!
Featuring the fantastic fiction and poetry of:
Nina Allan | Suzanne Barbieri | Carl Barker | Mike Barrett | Ramsey Campbell | Jonathan Carroll  | Adrian Chamberlin  | Simon Clark  | Raven Dane | Jan Edwards | Murray Ewing | Paul Finch | Christopher Fowler | Matthew Fryer | Stephen Gallagher | Cate Gardner | R B Harkess | Ian Hunter | Wilf Kelleher Jones | Jasper Kent | Joel Lane | Stephen Laws | Mark Lewis | Alison J Littlewood | Steve Lockley | Graham Masterton  | Peter Mark May  | Geoff Nelder  | Kim Newman | Stan Nicholls  | Martin Owton  | Cas Peace | John Llewellyn Probert | Tina Rath | Steven Savile | Robert Shearman | Jim Steel | Sam Stone | Deborah Walker | Conrad Williams
The book is £15.99 (plus p&p) and is published at the end of September 2011.
The postage rates which apply are:

UK - £3.50 | Europe - £6.00 | ROW - £11.00
The book has 500 pages and so will weigh around 800g.
Please feel free to use this
link
to order copies.
LONDON OPEN NIGHTS: Contact information
Please
email
  to register your interest in launching a book, becoming a guest etc. Publishers feel free to contact me about PR opportunities.
For anyone interested in quality fiction or Lovecraftian/Poe inspired tales
I
have  limited copies of Brian's book
The Womb of Time
for sale, signed by the author, plus a FREE Perilous Press chapbook. Purchasing through the newsletter will save you roughly £10.00 if ordering direct from the publisher.
FANTASYCON 2011 IS DELIGHTED TO ANNOUNCE YA FANTASY SUPERSTAR CHRISTOPHER PAOLINI AS SPECIAL GUEST OF HONOUR!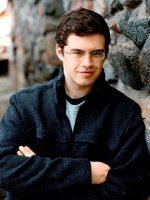 American author
CHRISTOPHER PAOLINI
 (Photo © Perry Hagoplan) will be making a rare visit to the UK this September prior to the launch of his eagerly anticipated new novel INHERITANCE, the fourth and final title in the epic fantasy sequence "The Inheritance Cycle", which is published by Random House on November 8th.
Christopher's previous novels, ERAGON (filmed in 2006), ELDEST and BRISINGR, have been international publishing sensations. The first three books in "The Inheritance Cycle" have sold more than 25 million copies world-wide, including more than 4 million copies in the UK alone. All three previous books in the series are reissued this July with cover designs that breathe new (dragon) fire into John Jude Palencar's stunning artwork.
Please note that Christopher Paolini will be attending FantasyCon 2011 ONLY on the Saturday, where he will be participating in programming and signing books.
Christopher joins an impressive line-up of already-announced Guests of Honour at the UK's premier fantasy, horror and SF literary convention, celebrating its 35th year...
Cost of registration from 1st July 2011 for a weekend membership to FantasyCon 2011 is £60 for members, and £65 for non-BFS members.
The price for a day membership (Saturday only) remains at £40, so book now to avoid the increase!
To book your ticket, and for more information about the Guests or MC, please visit the
website
.
FantasyCon 2011 will be running reading slots throughout the weekend, in addition to our regular programming.
It is our intention to allow space to promote individual readings, multi-author readings and small press launches as well as poetry. To book your slot, please email
readings@fantasycon2011.org
Further details will be posted nearer the convention, so please keep checking back for news.
Banquet
details are now live, see
here
. Spaces are limited, so book early to avoid disappointment.
FantasyCon 2011 has negotiated a room rate of £79 per night for a single or double room, over the period of the Convention (30th September - 2nd October 2011). A limited number of family rooms are also available, at a cost of £119 per night. The hotel have kindly agreed to honour the convention rate for anyone wishing to stay on Sunday 2nd October 2011.
THE HOTEL IS FULLY BOOKED ON THURSDAY 29th SEPTEMBER 2011
. All room rates include a full buffet-style breakfast.
To book your room, please call the hotel's central reservations number: 0871 222 0038, remembering to quote the convention code, fc2011, to get the convention rate. All bookings are dealt with directly by the hotel, and are not the responsibility of the convention.
Please ring the Hotel directly on 01273 329202 Ext. 704 or 706 (the conference team), or
email
if you have any problems with your booking.
NON- FICTION:  
New Bizarro Authors Series (NBAS)
On being a part of Eraserhead Press and The Bizarro Movement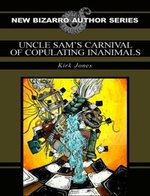 Kirk Jones
- I think all writers look back on their previous works with a mixture of pride and, I can't say shame, but I always chastise myself for things I know I could have done better, which is part of what drives me forward to write the next work and try to reinvent myself as an author.
Working with Eraserhead Press has been great. The folks who know the ropes are willing to help out, and they're willing to listen too.
It took me a while to get used to that because I've had a lot of jobs in the past in which I was expected to be seen working and not heard. EP isn't like that. When I started with EP, I was worried about stepping on toes or rubbing someone the wrong way. I was reluctant to contribute to discussions about the movement, but the team wants to hear your voice and they care about the opinions of fans and their writers alike. I think this is one of the best aspects of working with EP. They actually care.
      
What I wrote in the previous paragraph is probably what I'd tell any new person coming into the scene and getting involved with NBAS. Don't come into the movement with any preconceived notions of how it will work. The folks are very professional, and they're there to have a good time and provide encouragement too. NBAS is a great opportunity for anyone interested in getting into the movement. Working with Kevin Donihe, you improve as a writer, and getting published will help you improve as well. You'll build relationships that will last the rest of your life, and you will forge connections with people in the industry. Since getting published with Eraserhead my work has been accepted for six anthologies, only one of which is from an imprint of Eraserhead Press. Mingling with editors, being part of a publisher with ties outside of their own circle, helped me. And a lot of what I've learned from Kevin Donihe, Garrett Cook, Jeff Burk and Carlton Mellick III about writing helped me craft my stories so they would be more appealing to the anthology editors I submitted to.
Bizarro for me is hard to pin down. I think it evolves over time. It's weird, sure, but there's so much diversity. Elements of bizarro can fit comfortably into virtually any pre-existing genre. My personal vision is bizarro that parodies pop culture, emphasizes the weird by having a central character that is not receptive to the weird, or a character thrust into a bizarro world that does not bode well with them. I'm not as much into bizarro realism, but it's definitely out there, and the great thing is that there's room for multiple visions. It helps our genre expand into new territory. Though there are some parameters established, the boundaries aren't clearly defined, and that's a blessing for writers and readers of bizarro.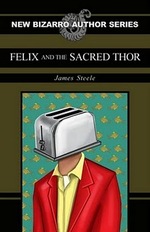 James Steele
-  I set out to establish my name, James Steele, as a source of professional, unique, thought-provoking ideas. To further that goal, Felix and the Sacred Thor (my first published book) is about a man who uses a giant horse dildo as a weapon to save the world from destruction. I don't know what I was thinking either, but I wrote it and I'm proud of the result.
When I came into this, I knew all about how difficult writing was. As an unpublished author, I looked at publication as the end goal. But it's not. After you're published, then you have to promote your work. You have to convince people to buy it, read it, spread the word. This takes a completely different set of skills, and I was unprepared for the challenge.
I'm happy to have taken part in it, but my first experience with promotion has been pretty miserable. It's taught me a lot about the reality of being a published author.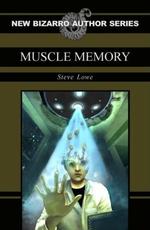 Steve Lowe
- My debut novella "Muscle Memory" was written before I ever knew anything about Bizarro fiction or the New Bizarro Author Series. In fact, I wasn't sure what I had written at first, but it made my wife laugh, so that was good enough for me.
I sent the original manuscript out to a few publishers and got a lot of great feedback and interest, but the most common response was: 1.) It was bizarre, maybe too bizarre for what they put out; and 2.) It was too short.
Most publishers were looking for something longer than what I sent them. So I began to search for publishers that wanted bizarre fiction, and also those that took novella-length manuscripts. My top result in that search was Eraserhead Press and the NBAS.
I sent them the original manuscript of Muscle Memory, but I also began to work on adding to the story just in case Eraserhead passed on it. I was about 8,000 words into the longer version when I got my acceptance into the NBAS and I set aside the longer version to focus on getting ready for the release and BizarroCon and a number of other things that lay ahead. About four months ago, I went back and re-read the longer version, and really liked what I had written. It was fun to return to that world again and I knew I had to finish it, so I did. On July 18th, I began posting that continuation of the story to my website (steve-lowe.com) for free, mainly because of the overwhelmingly positive feedback from readers, and their desire to have more of the story.
The continuation was posted in four parts, serialized over four weeks, and eventually I plan on making it available online as a free ebook. The response has been very encouraging and it's a real thrill to hear from people who like the story and want more of it. And I'm happy to oblige because I truly love the Muscle Memory world. It's a body-switching story about a bunch of rednecks who wake up in each others' bodies – in a similar vein as the Hollywood body-switching movies of the 1980s like "Vice Versa" and "Like Father, Like Son" starring the incomparable Kirk Cameron. But I wanted to do something different with the idea. Most of the body-switching movies from the 80s really sucked and were not only short-sighted, but not true to what I thought the characters' reactions would be to such a wild situation. It was like a snowball with this story - once it got rolling, it just built on itself and kept going. It was fun as hell to write, and I'm grateful to Kevin Donihe and Eraserhead for giving me the chance to get it out there for others to (hopefully) enjoy.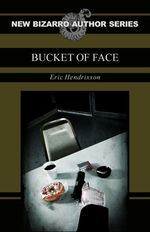 Eric Hendrixson
- My first published book was not the first book I wrote or even the first book I submitted to Eraserhead Press. I made my first submission to Eraserhead after I had been reading Bizarro for only a few months.
 By the time I wrote this book, I had a much better idea of the genre. Publishing my first book has been an exhilarating experience.
I have especially enjoyed getting to know and interact with my readers online.
The New Bizarro Author Series is an unusual way for a press to find new writers. Instead of the traditional manner of just opening for submissions and rejecting nearly everything, which is frustrating both for the publishers and authors, the NBAS method is to pre-screen for writers who are likely to write books that will fit with the press.
The writers pitch ideas that are either accepted or rejected. (This is common in non-fiction but uncommon in fiction.) Once a pitch is accepted, the writer starts on the book. Once written, books are either accepted or rejected. Then the editing process begins.
I was interested in NBAS because I wanted to work with Eraserhead Press and because Kevin Donihe was editing the books. It is a rare opportunity to have an author you respect as your editor, and Kevin wrote the first Bizarro book I read and some of my favorites. Working with Kevin is one of the great benefits of this program. I learned a great deal from him during the months we worked on the book.
The same way the NBAS process is more like an apprenticeship than a submission process, Eraserhead Press operates more like a family than a traditional press. The other authors, especially the other NBAS authors, work as a support system as the new author learns to find his or her audience.
For me, Bizarro represents three things: a community of authors and presses, a genre of liberation and transgression, and a literary tradition. The best-known Bizarro presses are Eraserhead, Raw Dog Screaming, Afterbirth, Legumeman, Swallowdown, and the various Eraserhead imprints. As a genre, there is an emphasis on unusual plots and characters; weird situations, settings, and actions; and the general idea that you won't find books like this anywhere else. Bizarro is targeted at readers looking for the strange, the unconventional, and the weird. This may seem to conflict with my idea that Bizarro is a literary tradition. However, there is a thread of weird that runs through Literature going back to Gilgamesh. Our ancient myths and fairy tales are all weird stories, probably because they are so close to the subconscious mind. There are certain authors that always come up when Bizarro authors talk Literature, such as Gogol, Kafka, Burroughs, Rabelais, Lovecraft, and Calvino. It is a broad enough genre to include very literary and very pulpy writing, oftentimes in the same story.
In my NBAS book, Bucket of Face, I tried to mix hard-boiled pulp noir and literary influences with pop culture, scifi, and urban fantasy. While it is based on the Tarantioesque trope of a normal guy stealing from the mafia, this mafia is made up of organ harvesting, anthropomorphic pieces of fruit, who became sentient for a scientific reason. At its root, this is a love story in three parts: a doughnut shop worker's love for his kiwi fruit, a mafia hit-tomato's love of Michael Jackson, and two police officers' love of justice. The officers' differing interpretations of justice is shown though their opposing opinions of meter maids.
If you want to find out more about '
The cult section of the literary world' visit
Bizarro Central
.
Editor: Martin Roberts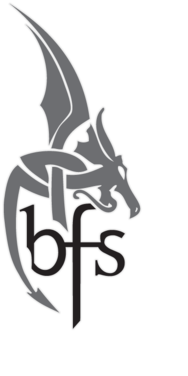 Te next LONDON: Open Night will take place on Friday 9th December at The Mug House...just in time for Christmas!
30
September
– 2 October, Royal Albion Hotel, Brighton.



GUESTS OF HONOUR




Mistress of Ceremonies

FANTASYCON 2011 will be held over the weekend of September 30th -October 2nd 2011 at the Royal Albion Hotel, Brighton, the venue for the highly successful 2010 World Horror Convention.
Other professional writers, artists, editors and publishers already registered as attending
Peter Crowther
(PS Publishing),
Joseph D'Lacey,
Ian Drury
(Sheil Land Associates),
Les Edwards,
Jo Fletcher
(Jo Fletcher Books),
Christopher Fowler,
David J. Howe
(Telos Books),
(Dorian Literary Agency),
Jonathan Oliver
(Abaddon Books/Solaris),
Gillian Redfearn
(Orion Books),
Nicholas Royle,
Raymond Russell
(Tartarus Press),
Robert Shearman,
Ian Whates (Newcon Press),
Rio Youers and many more.
Visit the dedicated FantasyCon 2011 website for further developments.
News you may have missed on the BFS website...

Why Should I Join the BFS?

Members will receive copies of all Society Publications, currently planned to be a hardback edition of the BFS Journal, published every quarter. This contains fiction and articles, interviews and reviews.
 
The BFS may also publish additional works during the year, and these will also be sent to all members as part of their membership package if it is financially possible for the BFS to do this.

Discounts & other Benefits

Money off the registration fee for the society's annual convention, FantasyCon. 

Free entry in the BFS Short Story Competition.

Members of the BFS are entitled to submit a link to the BFS links library.

Have your books listed in the BFS's Amazon Shop..

Note: All links will be assessed and checked for suitability.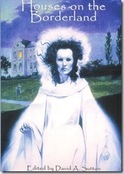 This is just a small sample of books currently available from the BFS Store...

...further titles include F20 1 & 2, POE, Holt, Who goes there!, The Spiral Garden, Shocks and many more!