In This Issue:
My Embezzlement Problem is Solved -- The Suspect Just Quit...

Examiner Profile -- Mindy Salzman CFE


Upcoming speaking dates
| | |
| --- | --- |
| Jan 15 | North Eastern District, Duluth MN |
| Jan 22 | Long Island Dental Forum, Hauppauge NY |
| Jan 29 | TopsFest, Atlanta GA |
| Feb 24 | Morrone and Kaye Orthodontics, Moorestown NJ |
| Feb 27 | Ortho2 User Group Meeting, Las Vegas NV |
| Mar 3 | San Diego Dental Society, San Diego CA |
| Mar 4 | American Academy of Dental Practice Admin, Long Beach CA |
| Mar 23 | Oral and Dental Implant Surgery, Pittsfield MA |
| Mar 25 | Four study clubs, Plantation FL |
| May 5 | Ontario Dental Association, Toronto ON |
| May 13 | Eastside Dental Study Club, Cincinnati OH |
| May 29 | Journees Dentiare Internationale du Quebec, Montreal QC |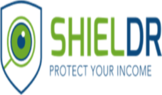 Examiner Profile
Mindy Salzman CFE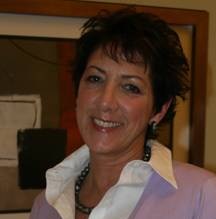 Senior Examiner Mindy Salzman is one of our newest, but also most experienced, examiners.
Mindy is a Certified Fraud Examiner with 25 years of accounting and dental embezzlement examination experience.
She also knows her way around dental software, having been a trainer for Carestream, Dentrix, Curve, DentiMax, and QuickBooks Pro.
Mindy has also lectured on embezzlement in the United States, Australia and New Zealand, and has authored numerous articles on embezzlement. 
We are thrilled to have Mindy on our team.
Did you miss a previous newsletter?  We archive them here.
My Embezzlement Problem is Solved -- The Person I Suspected Just Quit...
Occasionally, a dentist who called us with embezzlement concerns subsequently tells us that, because the suspected staff member has now quit or been fired, the dentist believes that the "door is closed" on this matter, and no further action is required.
Are they right about this?
In a word — NO!
It's dangerous to think that nothing further needs to be done because the employee about who you were concerned has left.
This Month in Our Web Store
If your New Year's resolution is to see if you are being embezzled, we are here to help.
Our popular Embezzlement Risk Assessment Questionnaire, which normally costs $79, is yours this month for only $19.  A pretty small price to look at the likelihood that your practice is being embezzled.  Check is out at
www.dentalembezzlement.com/store


Early in December, I got a very frustrated call from a dentist's spouse.  The source of her frustration was that when they suspected embezzlement several months earlier, she had hired a well-known firm of forensic accountants.  After investing several months (and many thousands of dollars) with the forensic accounting firm, she felt that she was no closer to having an answer than when she engaged the accounting firm.
In speaking with her, my impression was that the accounting firm really didn't understand how to look for dental embezzlement and was visibly "grasping at straws". One of the things the forensic accounting firm billed for examining was how many vehicles the suspected employee owned.  Results of such a search are circumstantial-- even if the suspect owned several vehicles, this would not prove that she was embezzling, and more importantly, how she was stealing.  This oblique approach suggested that this firm didn't have a more direct way to solve this problem.
This couple decided to terminate the engagement of the forensic accountants and hire us.  I'm pleased to report that we were able to deliver the answers that they were seeking within a month, and for less money than they had already been billed by the forensic accounting firm that produced no tangible outcome for them.  The clients were pleased with the results we got, and the speed with which we obtained them.
What this reinforces to me is that investigating dental embezzlement is a specialized field, and that even people who understand other fraud may struggle with this work.  Our people all understand both dentistry and embezzlement.  Mindy Salzman, who is profiled in this newsletter, is representative of our examiners.  She has an accounting degree, a formal fraud investigation qualification, and has spent most of her adult life working in the dental field.
Even within our narrow niche, many of our people are sub-specialized.  For example, certain dental specialties (e.g. oral surgery and orthodontics) have business processes and software quite different from other branches of dentistry, and we have examiners who specialize in these files.  We also have team members who deal with specific situations, like fraud or misrepresentation on the part of a seller in a dental practice sale.
If you are a dentist who is an embezzlement victim, we would welcome the opportunity to discuss your situation and how we could assist.  Please feel free to email us
here
and tell us about your situation. We will be happy to schedule a time to chat with you.
Thanks for reading.

David Harris CPA, CMA, MBA, CFE, CFF
Chief Executive Officer