VIDEO BUYERS CAN'T HELP ACTING ON IMPULSE
NIGERIA WHO DISCOVERY NOT A SCAM…
…MASSIVE BOOST FOR DOCTOR'S 50
TH
CELEBRATIONS
…AS ACORN RETURNS VIA THE TUNNEL
PUNK'S NOT DEAD FOR ODEON
ABSENCE MAKES HART FONDER
STUPID DEATHS FOR HALLOWEEN
UNIVERSAL'S TRICK OR TWEET
BLOCKBUSTER OFFERS REWARDS
LOVEFILM CROSSES THE LINE
TRAILERS OF THE WEEK
---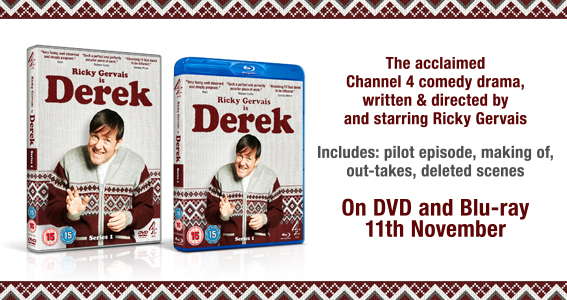 ---
I
f you can't read this newsletter or see the ads, please click
here
It Was A Good Week For
…
Doctor Who fans…
I
t Was A Bad Week For…
Pirates offering dodgy links – Google took down a record 5.3 million copyright infringing links…
The BVA has, as ever, been flying the flag for home entertainment and has published Kantar Worldpanel research that shows the importance of impulse purchasing and high street shopping to our business. More than half of Britain's video shoppers browse for DVD and Blu-rays in stores when doing their grocery shopping, the 57 per cent figure is higher than for both music and games. One on four shoppers say DVD and Blu-ray in-store offering is a factor in choosing which supermarket to head to. The research also showed that some two thirds of the physical retail market, or 40 per cent of video shoppers, an estimated 9.4 million people, buy discs both in stores and online, which shows the two can co-exist. Almost nine out of every 10 impulse purchases is made in stores. Over the past 12 months, research suggested, more than a third, or £482 million worth of sales, had come from impulse and browsed purchases in stores. Commenting on the research, BVA director general Lavinia Carey said: "The role of high street video retailers and the supermarkets has become increasingly important to incremental sales in recent years because, unlike online shopping, people are more likely to browse in-store and enjoy doing so
. This research also demonstrates that DVD and Blu-ray Disc is vital to the retailers themselves, with people often choosing where to shop based on the range of titles available. Once again this panel data proves that whilst digital video services are increasing in value, the disc is still the preferred choice for millions of people every year."
We'll start with a story that saw an iTunes and later DVD bow catapulted on to the home pages, news pages and TV and radio news bulletins across not just the UK but beyond. It was the event that every Doctor Who fan has been waiting throughout 2013 for, and the story that has probably caused more embargo rows than any other this year, but BBC Worldwide this week confirmed that, during the Timelord's 50
th
anniversary, 11 episodes of his early adventures have been unearthed in a TV station in Nigeria. Nine of those episodes have not been seen since their original transmission at the tail end of the 1960s, making their discovery all the more remarkable. In a carefully managed launch announcement, the long-rumoured discovery was unveiled during a press conference held at London's Soho Hotel on Thursday. All 11, comprising of the stories Enemy Of The World and Web Of Fear, originally aired in 1967 and 1968 respectively, both starring Patrick Troughton, went live on iTunes at midnight on Friday, October 11. The former will appear on DVD on November 25, the latter will appear "early 2014". In a filmed statement, archivist Phillip Morris talked of finding the missing episodes in a TV station in Jos, Nigeria. "A piece of masking tape said 'Doctor Who', I read the story codes and instantly recognised them," thus leading to the biggest haul of lost Doctor Who episodes for a generation. One episode from each story was aired at the launch, the second, from Web Of Fear, introduced by Doctor Who fan, star and writer Mark Gatiss, who said: "As long as I've been a Doctor Who fan, there's been one story I've begged and hoped would turn up one day. I'm over the moon."
Needless to say, many fans started downloading the episodes from iTunes immediately as the story swept the web like wildfire, ahead of its appearance in news pages, breakfast TV and radio stations. Commenting after the fact on the Who discovery, Fiona Eastwood, director of consumer products at BBC Worldwide said: "'We knew that we were releasing something special, but the emphatically positive response from Doctor Who fans has been overwhelming. With the news receiving blanket coverage and both stories sitting at the top of the iTunes store we are thrilled. This really goes to show the strength of the Doctor Who brand as we celebrate its 50th anniversary year." Marketing for the release has been focused online, with ads appearing on sites such as Total Film, Den of Geek, SFX and Sci Fi Now, with ads featuring the phrase Recovered, Restored, Revealed, driving fans to purchase immediately on iTunes as well as pre order for the DVD on BBC Shop. We'll have more on this on our website shortly…
---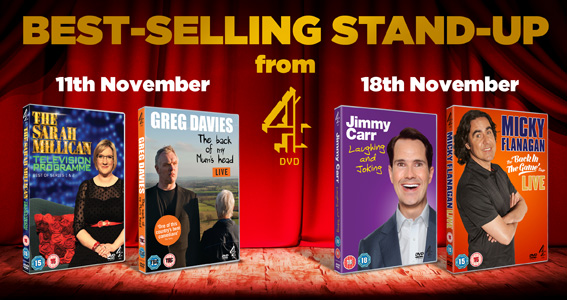 ---
Dateline: Cannes and MIPCOM has drawn the usual flock of British acquisitions executives, buying and selling their wares, to the south of France. Our anonymous observer filed this report: ""MIPTV 2013 saw the great and good of the UK home entertainment industry descend on the South of France for the penultimate major market of the year. Delegates were treated to a mixture of sunshine and showers but spirits were not dampened and there seemed to be a quiet resolve around most peoples attempts to land the next big thing. Shine/Kudos' The Tunnel and Starz's Black Sails were the most visibly marketed and talked about shows this year with Acorn nabbing the former along with a couple more high profile acquisitions. Quality film content seemed scarce and overpriced with the sales agents struggling to come to terms with the ever changing UK market, perhaps AFM in 3 weeks' time will provide a better hunting ground as this is the last chance to seal a sale before Berlinale in February 2014 and they know that by then these films will only be 5 months older and advances and offers will only be lower. So for now it is a case of following up on MIPTV meetings, planning the AFM screening schedule/itinerary and hoping that the next leap will be the leap home the next market will be the one where we find that gem, at least the weather should be better."

So what of that acquisition of The Tunnel? It was part of a trio of high profile acquisitions for Acorn Media overseen by its recently appointed acquisitions and commercial director Karin Marelle. The Tunnel is a high profile Sky series set across France and the UK, tow other titles are The Great Train Robbery, starring, among others, Neil Maskell and Martin Compston, while The Escape Artist stars David Tennant. Commenting on the acquisitions, Marelle said: "Following our hugely successful home entertainment release of Broadchurch, it is very exciting to be working alongside Kudos again on their exceptional new drama The Tunnel for Sky Atlantic. The Escape Artist and The Great Train Robbery are big events for BBC1 with stellar casts and top writing teams. These titles are highly anticipated TV drama for 2013 and we are thrilled to be involved with such strong programming."
---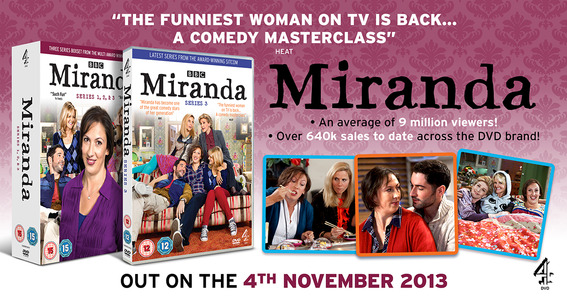 ---
Also airing out at MIPCOM was one of our current favourite documentaries, Punk 76, due from Odeon Entertainment on November 18. The film, made and funded by the label and produced by its own Alan Byron, went down well to assorted buyers from overseas territories. As Byron noted: "We had a great MIPCOM and glad to say that one of our international sales agents has picked up a lot of interest for Punk '76 including a premiere at the AFM in November." That AFM airing will tie in with its UK release; the film has already been well received following a premiere at London's Hammersmith Riverside Studios and a brief UK theatrical tour. "Punk '76 sits perfectly in our music offer," said Byron, "as we produce and distribute quality music documentaries both in the UK and overseas that focus on artists such as Sid Vicious or movements such as Northern Soul." It's an excellent documentary, which charts the birth of the movement and looks particularly at its roots in fashion. Contributors include, among others, FrightFest's Alan Jones. Commenting on the marketing, Byron added: "We're doing planned adverts in November/December in the more underground punk publications such as Vive Le Rock, Black Velvet, Huck, plus more middle of the road magazines such as Classic Rock and Hibrow.tv are also going to star running features on the programme in their cinema culture section up to the time of release. In addition we have social media launching with a Facebook site page for the film and links to band and fan sites such as The UK Subs, Sex Pistols. We're also hoping to get some local radio syndicated interviews with Don Boyd about the film and his experiences of working with Malcolm McLaren and the Pistols." Odeon's Alan Byron has penned a piece for our website on the release, this will be going live at
www.theraygun.co.uk
over the weekend. It joins a wealth of features up and due up, including a look at TIFF and much more…
Talking of music documentaries, one of our favourites of 2013, if not for some years, is one that charts another band who were, for many, as pivotal as many of the original punks, The Stone Roses. We've already written about 4DVD's plans for the release of Shane Meadows' wonderful celebratory Made Of Stone and how it furthers the company's move into the feature film arena. 4DVD is now putting the final touches to the campaign for the October 21 release. As well as plenty of above the line marketing, we note with interest that there will be an exciting event around the launch, as 20 images from the film featuring the band will be auctioned to raise cash for the Teenage Cancer Trust. Director Shane Meadows and producer Mark Herbert will kick off the week-long auction with a press conference in London's West End on the day of release, ensuring coverage for the fundraiser and 4DVD's title. In a joint statement, Meadows and Herbert said: "We have always been aware of the teenage cancer trust's work and we have always wanted to work with them, as they are a great charity who do great things. The charity auction to run alongside the release of the DVD seemed the perfect chance to collaborate and raise some money in the process." Next week on our website, we'll have some of the industry's thoughts on the seminal band, and their memories of them…
---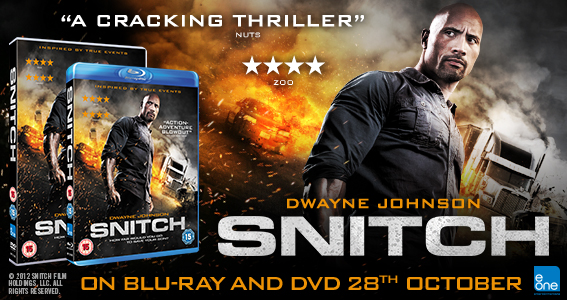 ---
Sticking with 4DVD and the company is in the midst of arguably its busiest time of year, with a raft of releases on the way, many of them comedy-related. So this means, among others, the third series of Miranda, due on November 4. Commenting on marketing for the latest adventures of the eponymous heroine, 4DVD's Lucy Bulmer said: "Miranda is back and she's fully earned her place as one of the UK's funniest women. With the third series and the DVD boxset of series 1-3 releasing on the same day we have a solid campaign mainly focusing on TV where we've secured some great prime time spots. We are also running a healthy nationwide outdoor campaign on National Rail, and to round it off there is some great press, radio and online to support the release strategy. Miranda has sold 660k units to date now, and series 3 will be repeated throughout November and December which is great profile for our DVD release. Series 3 achieved triple the viewing figures of Series 2 so we have high hopes for the upcoming Series 3 and 1-3 box set."


Sticking with 4DVD, and we've already discussed the coup the imprint has pulled off by landing the latest release from Ricky Gervais, his much-talked about comedy series Derek, due a week after Miranda on November 11. The company's Claire Bosak said: "We will be supporting the release of Derek with TV advertising to reach a broad comedy-loving audience. We have national rail advertising running in December, Ricky's face is so recognisable that this is the perfect way to reach a mass audience. And we will be supporting this with search, social media and YouTube activity."
We'll have more on Ricky Gervais' Derek and how the star gets behind his home entertainment releases on our website shortly. And we'll also have a look at the comedy market and 4DVD's hopes and fears for the sector this year, as the company has another strong line-up from the world of stand-up. Chief among these is the sophomore outing from Micky Flanagan, Back In The Game, on November 18. 4DVD's Claire Bosak, again, commented: "We have a substantial campaign planned for Micky Flanagan with premium placements to exemplify
his status as one of this country's best-loved comedians. We are currently flyering Micky's live gigs with a DVD message; as Micky is playing a lot of arena venues up until November we will be directly reaching over 300k of his core fans with this activity. The media campaign is predominantly TV and outdoor, we are running large format London Underground and roadside panels as well as LED 48 sheets in key London locations, you won't be able to miss them. This will be supported with radio, press and online."
---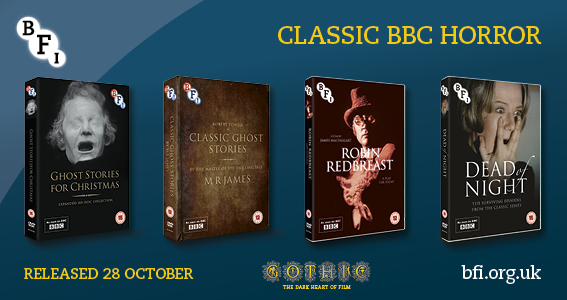 ---
Less laughs are on show in the rather excellent Only God Forgives, due from Icon via Lionsgate on December 2. As we noted here a few weeks ago, Empire has teamed up with Lionsgate for a competition offering budding designers the chance to create the image for Zavvi's Steelbook exclusive of the release. The entries were judged by director Nicolas Winding Refn and the winner, whose version will go into production, was picked this week. The final version the director plumped for was from Sharm Murugiah. Commenting on the competition, Zavvi buyer Joe Anderton said: "'Zavvi are delighted to be involved in such a collaborative project involving Nicolas Winding Refn, Empire Magazine and fans of Only God Forgives. We have worked on many exclusives over the course of the year, of which this has been one of the most enjoyable. It also helps that the movie is such a great one and has already established such a loyal and passionate fanbase, which I'm sure has directly lead to the amazingly high standards of the competition entries. The winning design is a stunning piece of work and really helps showcase why physical product will remain so essential." Lionsgate's Kaz Mills added: "All of us here at Lionsgate and Icon took great pleasure in seeing the entries for the Steelbook competition come flooding in. With comps of this nature, there are often one or two entries that are head and shoulders above the rest, but that certainly wasn't the case here. Countless designs impressed us enough to be considered for use at retail." Refn himself added: "I'm amazed at the extreme level of creativity that people sent in to this competition for Only God Forgives, it's better than anything I could ever conceive. I'm actually jealous." We'll have more from this, including a look at the winning design, on our website shortly, you can see it on Zavvi's site here.
Halloween is on the way and, as ever, it's a mixture of child-friendly fare and more grown-up horror. For the former, one of the leading releases should prove to be Horrible Histories Scary Special, a compilation based on the award-winning (and excellent) series. It was created with the Halloween consumer in mind and, commenting on its release, BBC Worldwide marketing director Rob Lowe said: "Horrible Histories Scary Special is the perfect ghoulish gift for kids this Halloween – it's freakily fun and gruesomely great value – and above all parents will love it too. It will be in the Halloween DVD space in ASDA, along with chart presence in the other major retailers – and should be a perfect impulse buy this October."
For the more, ahem, mature viewer, Universal is among those joining the fray, with its own The Purge and local acquisition Curse Of Chucky, as well as the Danny Trejo and Mickey Rourke starrer Dead In Tombstone. The Purge will benefit from TV support as part of Universal's Friday Night Is DVD Night campaign, with further press support. Universal is also planning 10 days' worth of social media activity under the hashtag trickortweet, with plenty of giveaways. Commenting on The Purge, Universal's Oriane Charlier, said: "From James DeMonaco, the producer of Insidious and Sinister, The Purge has been one of this year's biggest horror hits and also has been described as one of the most controversial films of the year. After its theatrical success, the buzz around The Purge and its concept has kept growing with a burning question in everyone's mind 'What would you do during The Purge?' With a 3D lenticular O-Ring on the Blu-ray, you won't be able to take your eyes of the now famous Purge masks. Will you survive the night?" Mike Hewitt, senior product manager of Curse of Chucky: "With a hugely successful launch at August's Film4 FrightFest, the buzz on Curse of Chucky has been building brilliantly amongst critics and audiences alike ever since. A hugely fun and enjoyable throwback to 80s horror, with the Social and media support we have planned alongside The Purge, we strongly believe Chucky will be one of this year's top Halloween horror breakouts. Hey, wanna play?"
---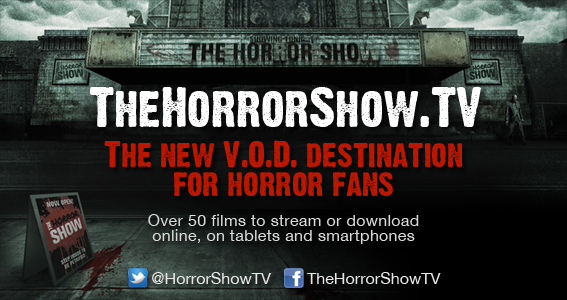 ---
More product news and Second Sight caps an excellent year with the November 25 release of Heaven's Gate, which we've discussed here, and Betty Blue, a film that did as much to widen the world cinema market as any other in its nascent days during the video era. Commenting on the latter, due on DVD and Blu-ray, Second Sight's Chris Holden said: "I saw the film five times at the cinema, had the poster (and I wasn't even a student), had the soundtrack and was of course obsessed with Beatrice Dalle. Needless to say I'm very excited to be releasing this iconic film all these years later. This will be the first Blu-ray release and will feature the Director's Cut and the Original Theatrical Version, a brand new documentary we've produced featuring interviews with Beatrice Dalle, Jean-Hughes Anglade and Jean-Jacques Beineix amongst others, also Beatrice Dalle screen tests. The Blu-ray will be in a deluxe limited edition box set."
Retail news and both HMV and Blockbuster are on the road to recovery. The former has followed its recent reopening by announcing that it is to reopen stores in both Swindon and Watford, as well as another in Ireland, in as well as plans to hold more than 100 in-store appearances by talent across the chain in October and November. Writing for NME, Hilco chief executive and HMV chairman Paul McGowan has unveiled a five-point plan as to how HMV will change. It will, he said, "improve what we stock, relaunch our digital store, increase the number of FOPP stores, have more in-store gigs and listen to local stores". You can see his full thoughts here.
Blockbuster, meanwhile, has launched a new loyalty scheme, across its 260 stores, website and marketplace. It's open to all Blockbuster members, who will earn points each time they rent or buy movies, games or music. And what do points mean? All kinds of rewards, from free rentals right through to free consoles, by way of exclusive offers and money-off vouchers. Members will also earn points for interacting with Blockbuster through its website, from adding to their rental list, watching trailers, entering competitions or completing surveys. Blockbuster's head of online and customer experience Mal Simons said: "We're delighted with the response we've received from both our customers and staff since the launch of VIP Rewards. It's become the most popular programme we have introduced in Blockbuster history because it's so simple and easy to use for our customers both in-store and online. We've had some terrific feedback, and we have a full programme of new and exclusive competitions and rewards ready to entertain and give something back to our loyal Blockbuster customers."
---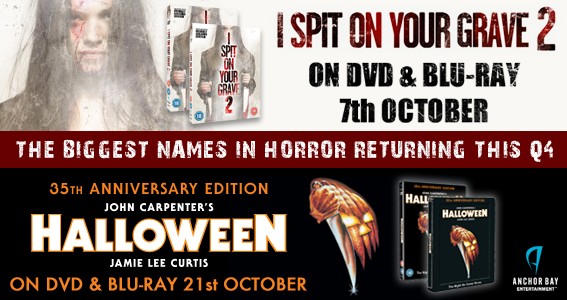 ---
Not content with letting bricks and mortar stores take the lead, there's been a raft of announcements from the ever-busy LOVEFiLM this week. Firstly the Amazon-owned retailer has announced that Crossing Lines, a crime drama starring Donald Sutherland and the excellent William Fichtner and airs on NBC, will be available to stream exclusively via LOVEFiLM in the UK. It will begin transmission on October 25, with the second series also picked up. LOVEFiLM's Chris Bird said: "Today is another milestone moment in LOVEFiLM's history as we take our next step into bringing new and previously unseen premium TV series to UK audiences. Knowing how much our members enjoy "Criminal Minds", we are incredibly excited to become the exclusive home of "Crossing Lines" in the UK, and we think our TV fans are going to be completely captivated by this European police drama." LOVEFiLM has also picked up rights to air a raft of Marvel Anime titles via Sony Pictures Television. These include adventures of heroes such as Blade, Iron Man, Wolverine and X-Men. Bird, again, said: ""What makes this new deal exciting is that we now have the opportunity to reawaken the passion for the series among existing fans, but also pave the way for a whole new group of viewers to be introduced to the genre." LOVEFiLM has also launched an enhanced streaming app on LG smart TVs.

And we'll end with a Monday morning reminder: The Industry Trust has put together a debate, due to be chaired by radio and TV presenter Edith Bowman, taking place on Monday October 14. She will be joined by the Trust's own Liz Bales, Orlando Parfitt from Yahoo! Movies, film producer and Distrify founder Peter Gerard, Mark de Quervain from Findanyfilm.com and The Raygun's Tim Murray. The debate will focus on piracy and the audience should include a raft of film bloggers, who have all been invited to the event. Spaces are strictly limited and available on a first come first served basis for the event, due to be held at the BFI Southbank with a 9.30 for 10am start. To reserve your place, email katy.carter@industrytust.co.uk…
---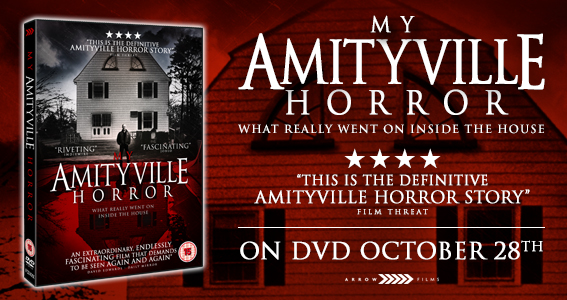 ---
"The public reaction to the return of HMV to Ireland has been overwhelming, and we're delighted to be expanding our presence in the Irish market with the opening of the Newry store."
Larry Howard, ceo of Hilco Capital Ireland announces the opening of the territory's fifth new HMV Ireland store…
Prisoners held on to the number one slot, it has now taken some £3.37 million at UK cinemas. Filth, boosted its previous Scottish opening, was the week's top film from north of the border, outdoing Sunshine On Leith. The former has taken £1.27 million, the latter £770,239.
It's Michael Bay versus the Nazis. And given his standing among some cinephiles, it's hard to see which side the film going public will get behind… The big, brash director cum producer has picked up the rights to a project called Sabotage, in which a group of Allies take on a mission to destroy a Nazi weapon…
The long-discussed Martin Luther King biopic, produced jointly by Warner and DreamWorks has moved a step closer after news emerged this week that the studios are tapping up Jamie Foxx to star as the civil rights leader, while Oliver Stone, a man not entirely unfamiliar with biopics, will direct.
McConaughey. Harrelson. Together.
Frankenstein meets Blade and Underworld…
To subscribe to The Raygun newsletter, please email
info@theraygun.co.uk
with subscribe in the subject matter
To unsubscribe, email
info@theraygun.co.uk
with unsubscribe in the subject
For editorial or advertising queries, contact
tim@theraygun.co.uk