IN THIS NEWS LETTER 
Information MSG2019
We are ready!
Check in
Training possibilities with test starts
Livestream
Welcome ceremony with Dutch traditions
Dinner WTC Hotel
Thanks to our sponsors and suppliers
LOCATIONS
11Stedenhal
Fryslânplein 1
8914 BZ  Leeuwarden
WestCord WTC Hotel Leeuwarden
Heliconweg 52
8914 AT  Leeuwarden
PROGRAM
Thursday, 7th March
14:00-17:00 Check in
16:00-17:15 Official training
Friday, 8th March
09:00-15:00 Check in
16:00-17:15 Official training
17:45-19:00 Welcome Cerem.
19:30-20:00 TL Meeting
20:00-20:30 Drawing
Saturday, 9th March
08:30-09:30 WU L / M65+
10:00-13:00 1st Day L/M65+
13:05-13:40 WU M30-60
14:00-17:00 
1st Day
M30-60
Sunday, 10th March
07:30-08:30
WU L / M65+
09:00-12:00 2nd
 Day L/M65+
12:05-12:40 
WU M30-60
13:00-16:00 2nd
 Day 
M30-60
17:00-18:00 Victory ceremony
19:30-20:00 Reception 
20:00-23:00 Closing banquet 
EXTRA TICKETS WELCOME DRINK AND CLOSING BANQUET
Extra tickets for your partner or coach for the welcome ceremony and closing banquet?
Costs: 30 Euros  
ACCOMMODATION
The official MSG2019 hotels are:
WestCord WTC Hotel Leeuwarden
Next to the ice rink!
Alibi Hostel
A former prison, in the city centre of Leeuwarden!
For the special rates for these hotels, see the
Announcement
. 
If you want to make use of the rates, do not wait too long with booking!
SWINGING WITH OUR 'HOUSE BAND': 
DIK D'R NEFFE
Also during MSG2019 this band will playing in breaks and after the races!
So the public will be entertained all day!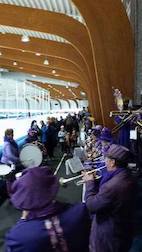 PARTNERS MSG2019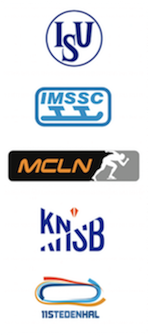 All MSG2019 information on:



All information and news about the event, such as time schedule, startlists, results etc., can be found on our
special page
. So check this site frequently!
We will do everything to make the MSG2019 a great event and are looking forward to see you all in Leeuwarden.
Organisation Committee MSG2019: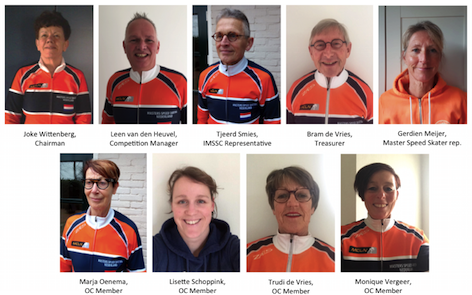 Check in on Thursday or Friday!!!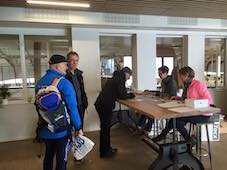 All competitors have to check in at the latest on Friday 8th March 15:00!
This check in will be upstairs (on the first floor) in the 11Stedenhal and is possible on:
Thursday 7th: from 14:00 to 17:00
Friday 8th: from 09:00 to 15:00 
Training possibilities with test starts...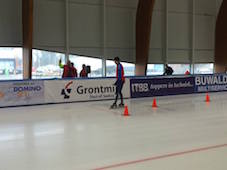 There are two official MSG2019 training sessions:
Thursday 7th March: 16:00-17:15
Friday 8th March: 16:00-17:15
During the session on Friday, both starters will be there, so you can do one ore more test starts!
During both competition days there will be livestream! So your friends and familly at home can follow all the races! On
schaatscircuit.nl/msg2019
we will inform you about this broadcast.
Welcome ceremony with Dutch traditions...
On Friday 8th March, we will officially welcome you at 17.45 to the MSG2019 with a welcome ceremony which is all about Dutch traditions. 
You can get free drinks and small traditional Dutch snacks at our "Holland Market" on the inner area of the 400m track. You will get some coins for these Dutch snacks, but you can also pay cash with Euros. Besides these snacks there will also be some Dutch souvenirs to buy.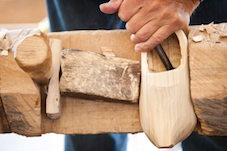 Dutch clogs
There will also be a real Dutch clogmaker who will show you how wooden clogs are made by hand.
Of course there will also be a possibility to order a pair of personalised clogs!
Skating: Dutch tradition
Skating is in the Dutch blood, everybody knows that! 
During your visit of the Holland Market, there will be a presentation about the history of this Dutch tradition. And above all, there will be a real live demonstration of the old Dutch "kortebaan" races, with several old Dutch speed skating champions like 
Lieuwe de Boer (bronze medal Olympics 1980), "King of the kortebaan" Piet de Boer (11x Dutch champion on the kortebaan and Frisian Skater of the century) and also Jan Ykema (silver medal Olympics 1988).
The welcome ceremony will end at 19:00.
There will be special dinner prices in the Westcord WTC Hotel for MSG2019 participants: 
And of course you can also eat "a la carte" for the normal prices.
Make a reservation for your dinner, so you will be not disappointed.
Breakfast in the MSG2019 weekend will be possible from:
07:30 on Saturday
06:30 on Sunday
(instead of the normal opening time from 08:00). So for the early participants you can have an early breakfast.
Sponsors and suppliers MSG2019
We are very very thankfull to all our sponsors and suppliers who make it possible to organise this MSG2019!
Official sponsors MSG2019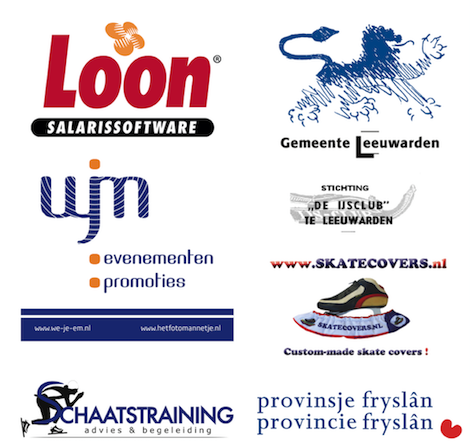 Suppliers MSG2019