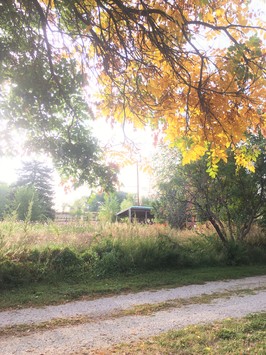 Good Morning CSA Members,
  Today, Wednesday September 14th is a CSA pick up.  Your share will be available for pick up from 4-7pm at your chosen pick-up location. 
Summer Squash
Kale
Cucumbers (Farm pick-up)
Eggplant (Market pick-up)
Potatoes
Tomatoes
Peppers
Cherry Tomatoes
Beets
Basil
Fruit share: Peaches, Plums, Apples
Egg Share: pick-up every week
Flower Share: Mixed Bouquet (Last week!)
Bread Share: this week (2 pick-ups left!)
Coffee Share: this week (2 pick-ups left!)
Wine & Cheese share: this week (2 pick-ups left!)
Babette's: this week (2 pick-ups left!)
Coming next week: tomatoes, greens, winter squash, leeks, and more.....
It is true, a picture says more than I can say. Voila!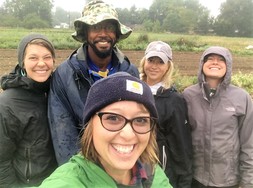 Traditional Borscht

1 (16 ounce) package pork sausage

3 medium beets, peeled and shredded

3 carrots, peeled and shredded

3 medium baking potatoes, peeled and cubed

1 tablespoon vegetable oil

1 medium onion, chopped

1 (6 ounce) can tomato paste

3/4 cup water

1/2 medium head cabbage, cored and shredded

2 large diced tomatoes

3 cloves garlic, minced

salt and pepper to taste

1 teaspoon white sugar, or to taste

1/2 cup sour cream, for topping

1 tablespoon chopped fresh parsley for garnish
Directions
Crumble the sausage (if using) into a skillet over medium-high heat. Cook and stir until no longer pink. Remove from the heat and set aside.

Fill a large pot halfway with water(about 2 quarts), and bring to a boil. Add the sausage, and cover the pot. Return to a boil. Add the beets, and cook until they have lost their color. Add the carrots and potatoes, and cook until tender, about 15 minutes. Add the cabbage, and the diced tomatoes.

Heat the oil in a skillet over medium heat. Add the onion, and cook until tender. Stir in the tomato paste and water until well blended. Transfer to the pot. Add the raw garlic to the soup, cover and turn off the heat. Let stand for 5 minutes. Taste, and season with salt, pepper and sugar.

Ladle into serving bowls, and garnish with sour cream, if desired, and fresh parsley.
Walnut Pesto Pasta with Blistered Tomatoes

½ pound of spiral pasta

3 tablespoons favorite pesto


1 pint of cherry tomatoes, some halved, leave smaller ones whole

pinch of red pepper

2 cloves of garlic, minced (or just 1 clove if you're planning on some kissing!)

10 oz chopped kale

a handful of fresh basil, chopped

¼ Parmesan or Pecorino cheese
Directions
Cook pasta according to directions, reserve ½ cup pasta water and drain. Place noodles in bowl.
In a large skillet heat one tablespoon of olive oil.over medium-high heat, add the tomatoes, red pepper flakes and garlic and cook until tomatoes are blistered; 5-7 minutes. (Alternatively, you can roast the tomatoes for 5-10 minutes under 350 F)
Add pesto to pasta and mix until well coated. Add pasta to tomatoes with kale, half the basil and pasta water and stir until warmed through and water is evaporated.
While pasta is warming, cook your 4 eggs sunny side up.
Serve immediately, topping each dish with one egg, chopped basil and parmesan cheese.
Kale and Bacon Cakes

5 red skin potatoes, small
2 carrots, medium
10 oz kale, chopped
⅔ cup panko crumbs
1-2 cloves of garlic, minced
1 large egg
½ cup bacon, chopped
¼ tsp black pepper
½ tsp coarse salt
1 tsp parsley
2 tbsp oil of your choice
Directions
Peel and rinse potatoes and carrots. Bring a medium-size pot of water to boil and add potatoes and carrots. Boil for 10-15 minutes, until veggies are tender. Drain and mash.
Bring a large pot of water to boil. Add kale and boil for two minutes. Drain and rinse in cold water.
Preheat oven to 400°F and line a baking sheet with parchment paper. 
Coat a large skillet with 1 tbsp of oil and heat over high heat. Combine all ingredients in a large mixing bowl. Form each cake with your clean hands using about ¼ to ⅓ of a cup of the batter. Brown each cake on both sides until golden (about 45 seconds each side). Coat the skillet with the rest of the oil as needed during the process. Transfer to a baking dish.
Bake at 400°F for 20 minutes.
Slow Cooker Applesauce with Plums

3 lbs. organic apples and plums
½ cup water
Optional: ½-1 teaspoon cinnamon
Directions
Prepare the apples and plums by slicing and coring them– no need to peel, as you'll be blending the mixture.
Place the fruit and water in the bowl of your slow cooker, then cover and set to cook on on high for 4 hours (or low for 6 hours), until the apples are very soft.
Use an immersion blender to puree the fruit or transfer fruit to a blender and blend slowly. Careful not to overblend, the fruit will become soupy very quickly if you're using a high-speed blender.
Store plum applesauce in the fridge for a week, or freeze for up to 6 months.
We still have spots available
in our 2016 Winter Share CSA! Sign-up now!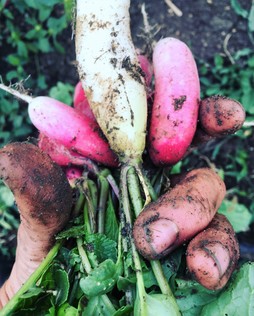 In case you've missed it here are the details:
 Registration began last Wednesday, September 7, 2016
Winter Share will begin on Wednesday, October 19, 2016 and continue for 8 weeks through December 7, 2016.
Pick-up will be Wednesdays from 3:00-6:30 at the Farm Store
The cost of the share is $200 ($25 per week)
Egg shares, Kim & Jake's gluten free bread share and the wine & cheese share are also available through Winter Share.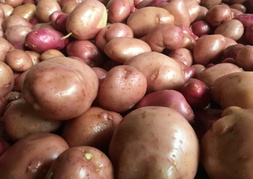 Winter Share offers both salad greens as well as cooking greens each week.  Other root crops like potatoes, carrots, beets, turnips, parsnips, radishes, leeks, onions, garlic and more.  Winter squashes and apples or pears are also included each week.

Cheese:
Manchego 1605:
Raw. Traditional. Sheep. 
Finca Sierra La Solana is located in the La Mancha region of Spain and traces its roots back to 1878. The farm has grown grapes and almonds and now uses the milk of 500 ewes to make Manchego, the most famous sheep's milk cheese of Spain. 
Manchego 1605 is named for the year Cervantes wrote the novel "Don Quixote" while includes references to the classic cheese. Manchego 1605 is a raw milk, natural-rinded version that is aged between six and nine months for a firm and slightly granular texture. 
As opposed to most Manchego available in the American marketplace, 1605 is a cheese with seasonal variety in flavor and texture. The wheels offer flavors of sweet, earthy milk offset by a warm spicy note. The batch Cured is currently stocking has a deep vegetal note that is perfect with the vegetables available this time of year. 
Wine:
Cerasuolo is made entirely from indigenous Montepulciano d'Abruzzo grapes in the style of a dark rosé. There's an intensity of color and flavor and a structured edge of tannin that is rarely found in traditional rosés and which makes this wine a delightful treat! Serve chilled with summer or fall veggies and light meat dishes!
     Ladies and Gentlemen - the time is here! Stock up your pantries now with all the great vegetables and fruits of the summer season. There's nothing that beats the winter blues better than cracking open a jar of sweet peaches, or a perfect tomato sauce. Currently this is our selection of produce available for canning:
Red Field Tomatoes 20# case for $30 ($1.50/lb)
Heirloom Tomatoes 10# cases or more for $30 ($3/lb)
Heirloom Tomato Seconds 10# cases or more for $20 ($2/lb)
Free Stone Peaches 18# case for $45 ($2.50/lb)
Plums 20# case for $55 ($2.75/lb)
Early Apples 20# case for $40 ($2/lb)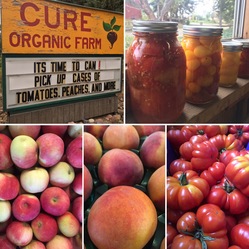 If you are interested in ordering cases of any of the items above, please email us at:
cureorganicfarm@yahoo.com
Please include the item and quantity desired in the subject line (for example 20# case Red Field Tomatoes - YUM!).
     As we are only 4 weeks left from the end of our 2016 CSA summer season, we wanted to remind everyone of some important dates and items to mark on their agenda:
Flower Share - Last week
Bread, Coffee, Wine & Cheese, Babettes Shares - Two pick-ups left!
Wednesday, October 5: Last Wednesday Night Farmer's Market! Members who pick up at the farmers market, please plan on picking up your last share of the season at the farm on Oct. 12th.
Sunday, October 9: Annual Harvest celebration and pig roast
Wednesday, October 12: Last CSA pick-up
Wednesday, October 19: First Winter Share pick-up
    *Another reminder for all Market pick-ups - the last CSA pick-up on Wednesday, October 12 will be at the Cure Organic Farm Store.
More details about the Annual Pig Roast are on their way!
     In other news ... last week here at the farm we were lucky enough to have not one, not two, but three litters of piglets last week! Congrats mommas Sunny, Dottie, and Bambi!
Peaches in the summertime, apples in the fall if I can't have the one I love I won't have none at all.
-Old Folk Song



Cure Organic Farm

7416 Valmont Rd.
Boulder, CO 80301
cureorganicfarm@yahoo.com
www.cureorganicfarm.com