August Newsletter
Important things first:
Rutland Birdfair 17-19 August, Marquee 7, Stand 13
For the very first time w

e will have a stand at the
Rutland Birdfair
, coinciding with its 30th anniversary. To celebrate this, we offer a 20%  discount on all our natural history books, both at the fair and on our Brambleby Books website for people who cannot join the event, and 30% specifically on the books which will be presented by their authors at the fair (offer ends 31st August, 2018):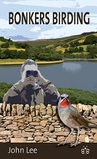 At the Author's Forum: Friday 9:30-10am.
John Lee will talk about his ongoing passion for bird watching, which started in his youth visiting nature reserves with his family.

At the Wildzone: Friday 12-12:20pm, Saturday 3pm-3:20pm
J
oin Anneliese Emmans Dean for a journey through the birding year in laughter, rhythm and rhyme as she brings to life her award-winning book Flying High!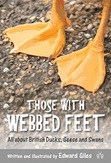 At the Wildzone: Saturday 10:30-10:50am and Sunday 12:12:20
Edward Giles had his own collection of wildfowl even in his teens. Here he will share his enthusiasm for his feathered friends, also giving advice on how to start your own collection.
---
New books in 2018

Author Richard ffrench-Constant and illustrator Emma Wood have created a lovely picture book for children to make them aware of climate change as it affects the habitat and hence behaviour of African elephants.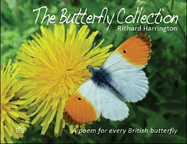 The Butterfly Collection celebrates all 58 species of British butterflies in splendid colour images and verse, with poems mixing fun and fact, to be enjoyed by all those already passionate about butterflies whilst enthusing others to become so.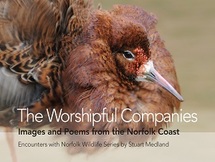 A sparkling mixture of poetry, prose and colour photography
about the wildlife to be found along  the north Norfolk Coast. A great souvenir for friends and family...and for yourself.
This is the second book in the Encounters with Norfolk Wildlife series.
---
Other news:
Launch of The Butterfly Collection by Richard Harrington at the Natural History Museum, London - which turned out to be a great success! (From left to right: Hugh Loxdale - Brambleby Books, Richard Harrington - author, Nicola Loxdale - Brambleby Books, Tanya Warren - Creatix Design)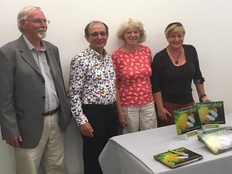 It's about time! We are preparing a new website for Brambleby Books, more friendly, easier to search and with more, hopefully useful, features. The planned launch date is 3rd November 2018, coinciding with the Taunton Literary Festival.
 ---------------------------------------------------------------------------
Brambleby Books Ltd., founded in 2002 by two professional biologists, publishes books on all aspects of natural history, including biodiversity and environmental issues, and poetry. We are especially interested in the interphase between science and the arts. Our aim is to inform, educate and entertain as wide an audience as possible as to the benefits of observing, recording, studying and conserving wildlife in all its diverse forms.