June 7, 2019


Season Finalé
Tickets $15 in advance | $20 at the door | $5 Arts for All PDX
This is it ...your last chance to catch a PDX Story Theater show at The Old Church. Our work is constantly evolving and we'll announce our plans for next season at this show. Plus, you won't want to miss this opportunity to hear jazz duo, Rogeri, with Laurent Nickel on bass and Roger Paulson on piano with special guest Jeff Steinbock on sax and flute. They start playing at 7 pm when the doors open. The stories start at 8 pm and this

Urban Tellers® showcases some of your favorite storytellers: Lawrence Howard, Penny Walter, Lynn Fitch, Frank Engel, Lynne Duddy, and Warren McPherson. See you there!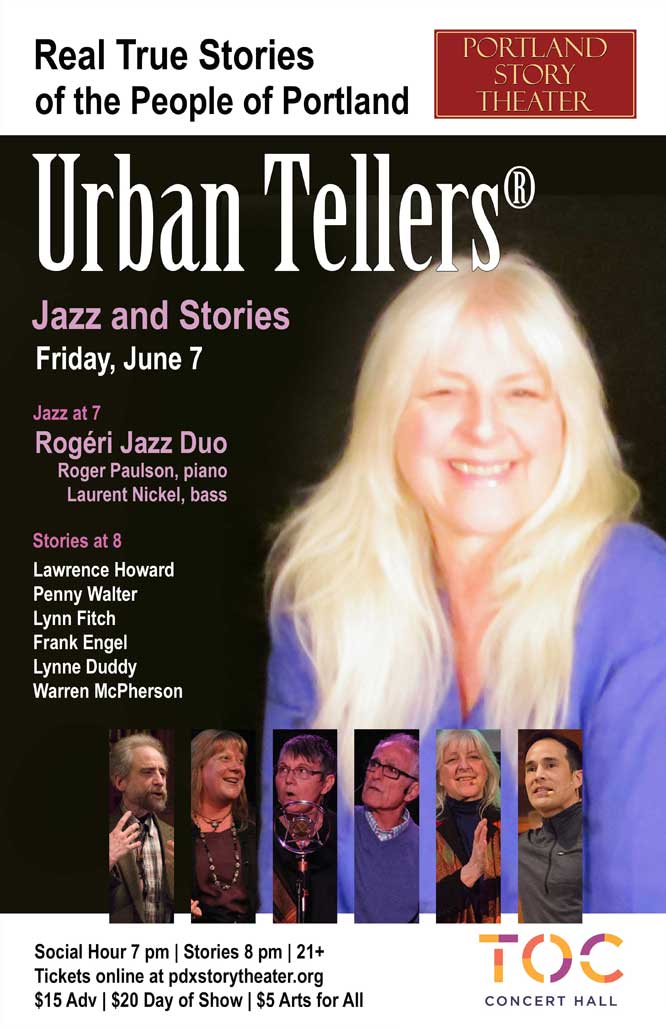 Come for the jazz, stay for the stories...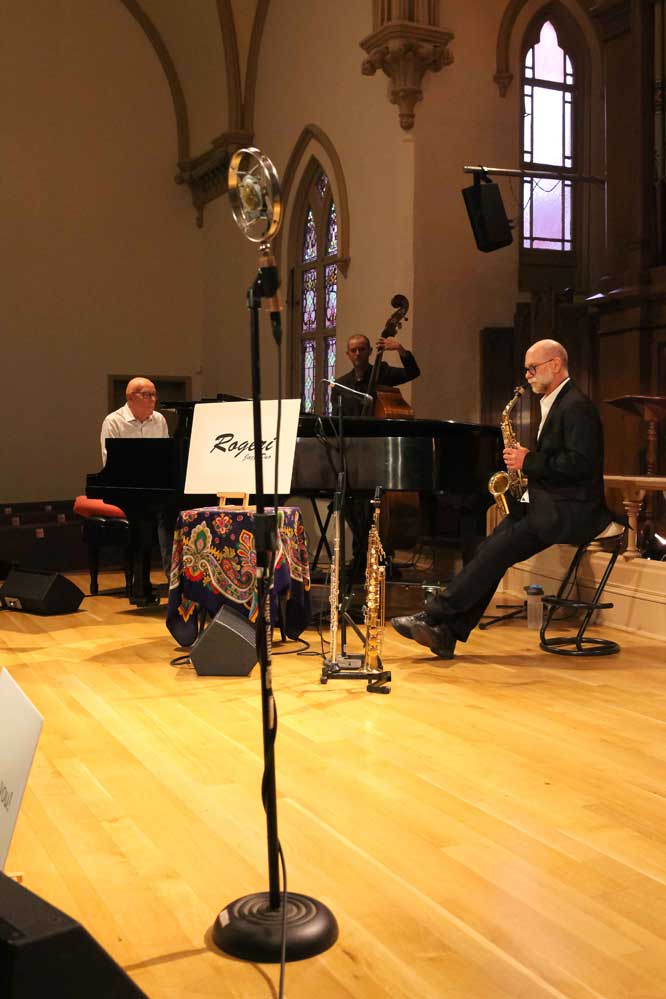 Portland Story Theater is generously supported by The McIvor Family Charitable Fund; Tonkon Torp; John Moe; Diane Ponti and Ward Greene; Ronni Lacroute; Polk Family Charitable Fund; Dana and Steve Dennis; members of the Portland Story Theater Board, Founding Circle, and Narrative Network, and many other individual supporters, as well as by the Oregon Community Foundation; The Collins Foundation; James F. and Marion L. Miller Foundation; Meyer Memorial Trust; The Kinsman Foundation; The Autzen Foundation;
NW Natural Gas; and
The Oregon Cultural Trust. Thank you!
May The Narrative Be With You!
®
Photo Credits: Kimmie Fadem, O'Dubhda